The Land Rover Kentucky Three-Day Event is back, and while spectators aren't allowed, there's more action than ever to view online with a new CCI4*-S running alongside the five-star.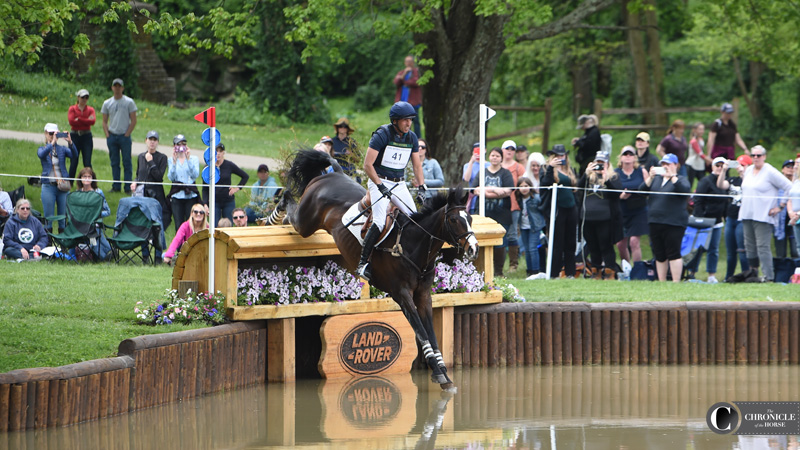 When: The first horse inspection, or jog, is at 3 p.m. on Wednesday, April 21. This is for the five-star only.
Dressage kicks off on Thursday, April 22. The test ride will be at 7:15 a.m., followed by four-star dressage from 7:45 a.m. to 12.30 p.m. After a lunch break, the five-star dressage kicks off at 1:30 p.m. and is scheduled to run until 6 p.m.
Dressage continues at 7:45 a.m. on Friday, April 23, once again starting with the CCI4*-S. Five-star competitors will take over at 1 p.m.
The five-star draw order can be found here.
The four-star draw order can be found here:
Cross-country day starts at 8:30 a.m. on Saturday, April 24, with the five-star. That competition is expected to take approximately four hours. The four-star division will begin following a planned one-hour lunch break. The cross-country order has been swapped, to run the five-star first in the day, due to rains forecasted throughout the say Saturday. Competition is scheduled to conclude by 4:45 p.m.
The final day, Sunday, April 25, begins with the second horse inspection at 7:30 a.m. for both divisions. Riders will show jump in reverse order of placing, with the CCI4*-S running from 10:15 a.m. to 12:30 p.m., with an awards ceremony immediately following. The five-star will begin at 2:15 p.m. By about 5 p.m. there should be a winner, with a second awards ceremony to follow.
You can find a full schedule here.
Where you can watch: You can watch the live stream on USEF Network. A USEF membership is required, but they're running a fan membership promotion with the code LRK3DE21.
How to follow along: The Chronicle is on-site at the Kentucky Horse Park with two reporters to bring you everything you need to know at coth.com, so you don't have to miss a minute of the action. You can find all of our coverage from the week here. You can also follow along on Instagram, Twitter and Facebook.
Who's here: Currently, 67 competitors will start the five-star. You can keep up with the withdrawals here.
With Badminton (England) canceled, there is a strong foreign presence. Oliver Townend is bringing his 2018 and 2019 winner Cooley Master Class once again, but barnmate Ballaghmor Class, who won Burghley (England) in 2017, is going to be tough to beat. New Zealand rider Jonelle Price is bringing three horses including the 2018 Badminton winner Classic Moet. Her husband Tim Price also has two entries. William Fox-Pitt is coming for the first time in several years with Oratorio.
Several riders are tacking up three horses: Buck Davidson (Carlevo, Erroll Gobey and Jak My Style), Clayton Fredericks (FE Always In Time, FE Stormtrooper, and Ophelia), Boyd Martin (Long Island T, On Cue and Tsetserleg TSF) and Jonelle Price (Classic Moet, Grappa Nera and Grovine De Reve).
We will also see six rookies: Fylicia Barr (Galloway Sunrise), Zoe Crawford (K.E.C. Zara), Emily Hamel (Corvett), Ema Klugman (Bendigo), Mike Pendleton (Steady Eddie) and Valerie Vizcarrondo Pride (Favian).
Want to get to know them better? Go behind the stall door with us to meet several entries.
The Chronicle of the Horse will be on-site all week for the Land Rover Kentucky Three-Day Event bringing you reports from each round of competition, beautiful photos and stories from the competitors. Follow along with all of our coverage here, and be sure to read our May 17 Kentucky Results issue for more in-depth coverage and analysis of the event.