Lisa Marie Fergusson knows her five-star mount Honor Me well—like really well. She bought the gelding sight unseen as a 4-year-old.
"Someone else I know looked at him, and he had bone chips in three out of four ankles," Fergusson said. "She told me he wasn't going to work out for her, but this horse would go to Kentucky someday, so I bought him."
The poor guy didn't get off to the most auspicious start with Fergusson. He got kicked in the field soon after she brought him home and fractured his radius, which required a few months of rehab.
"Even when he was that young I could rehab him in just a halter and lead rope," said Fergusson, of Coatesville, Pennsylvania. "He's always been like that, pretty laid back but goofy, a complete goofball."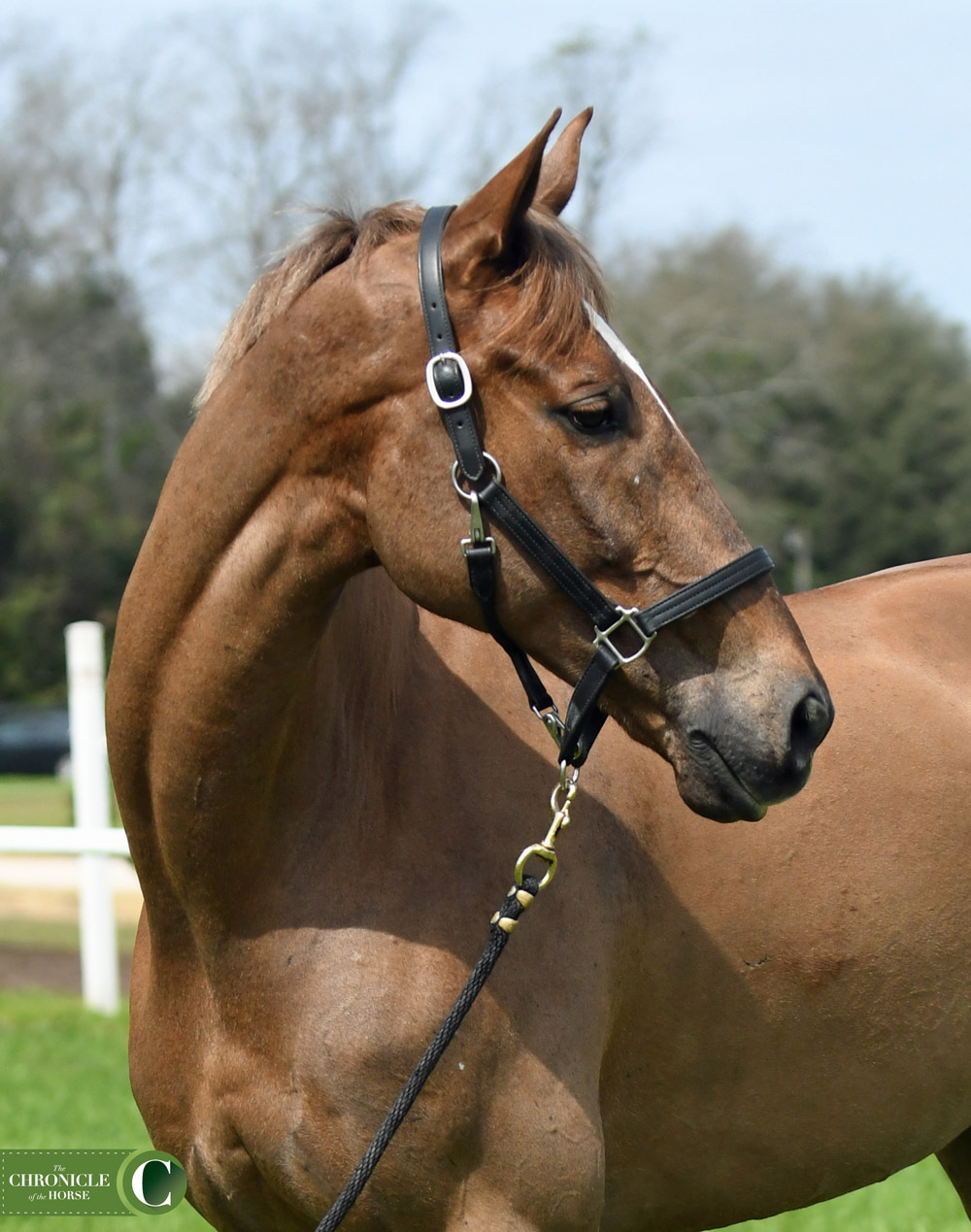 Fergusson's goofball turned out to be everything she hoped and more. She and "Tali," a 13-year-old Welsh Sport Horse (Brynarian Brenin—Dream Contessa, Royal Chocolate), have completed the Kentucky Three-Day Event three times, with eyes on a fourth appearance this spring. In 2018 they represented Canada at the FEI World Equestrian Games in Tryon, North Carolina.
If all goes well, Fergusson hopes her fall season will include a trip across the pond to compete at the Land Rover Burghley Horse Trials (England) for the first time.
"If you ever have any desire to run around cross-country, he is your guy," Fergusson said. "We were walking the course at the team course walk at WEG, and everyone was like, 'OK, go over your individual plan as we go around,' and they'd look at me, and I said, 'I'm just going to come around the corner and line up the flags and stay out of his way.' And they're like, 'That's not a plan', and I said, 'It is for him.' He's just brilliant cross-country."
We went behind the stall door with Tali to get to know the good-natured chestnut.
• Tali does tricks for treats! Fergusson can point up at the gelding, and he'll curl his lip and make faces for cookies, and he's also a big fan of giving kisses for treats.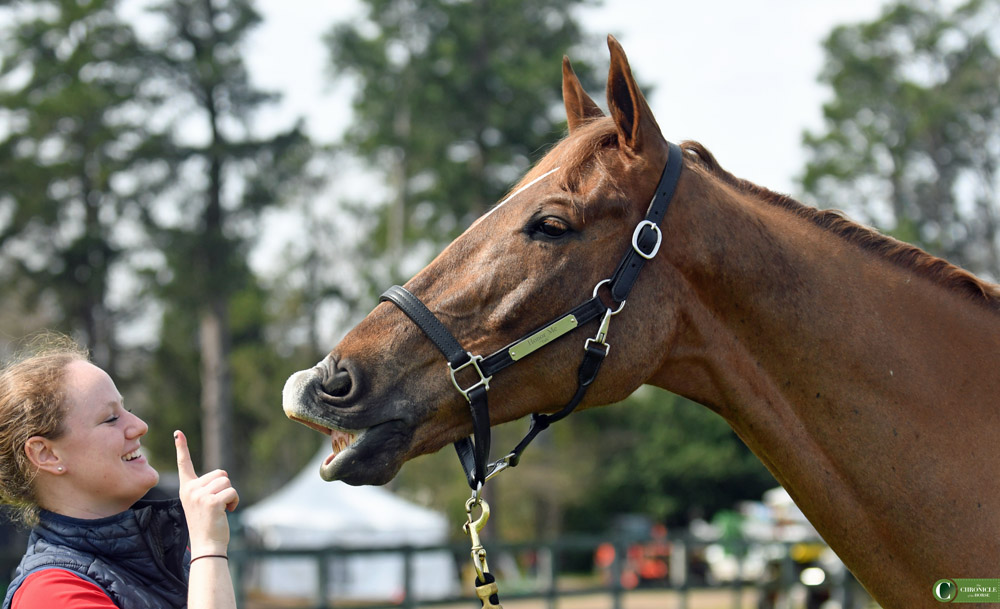 • A lot of top sport horses get the bubble wrap treatment—not Tali. "He's on night turnout in a herd of four or five at home," Fergusson said. "They're herd animals; I think they deserve that, and he loves it. We're lucky in the summer in Pennsylvania he goes out on those hills and gallops around and helps keep himself fit a bit."
• Horses at Tali's level can be quite quirky—we've all seen the kites go flying at the jog! But you won't see Tali performing any airs above ground on the jog strip.
"You can lead his whole group out to the field together," Fergusson said. "He's not allowed to not be well behaved; we have to have manners. He has rules, and he listens, but he does give you the dirty look sometimes."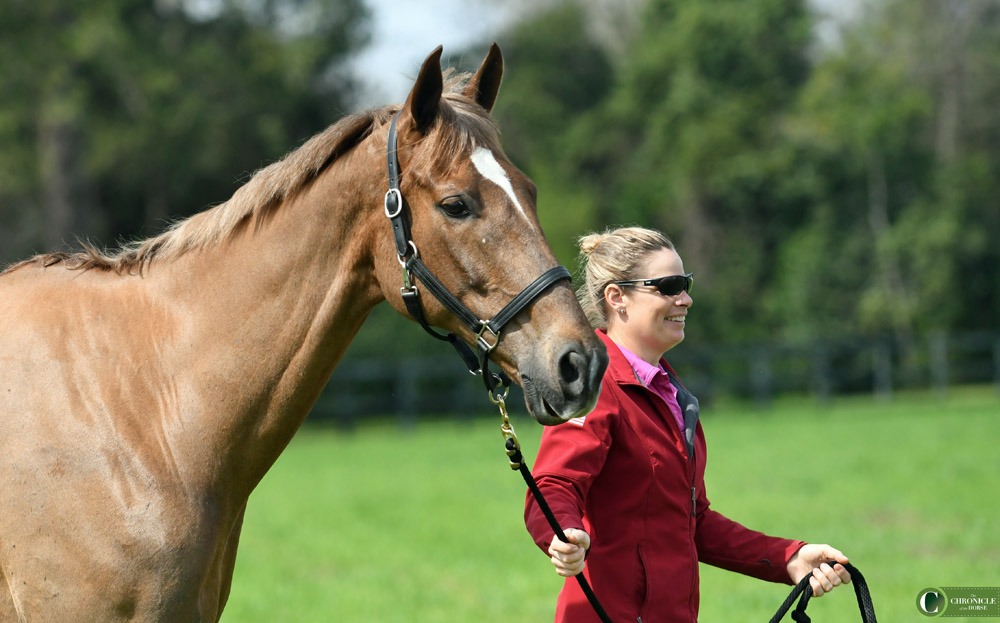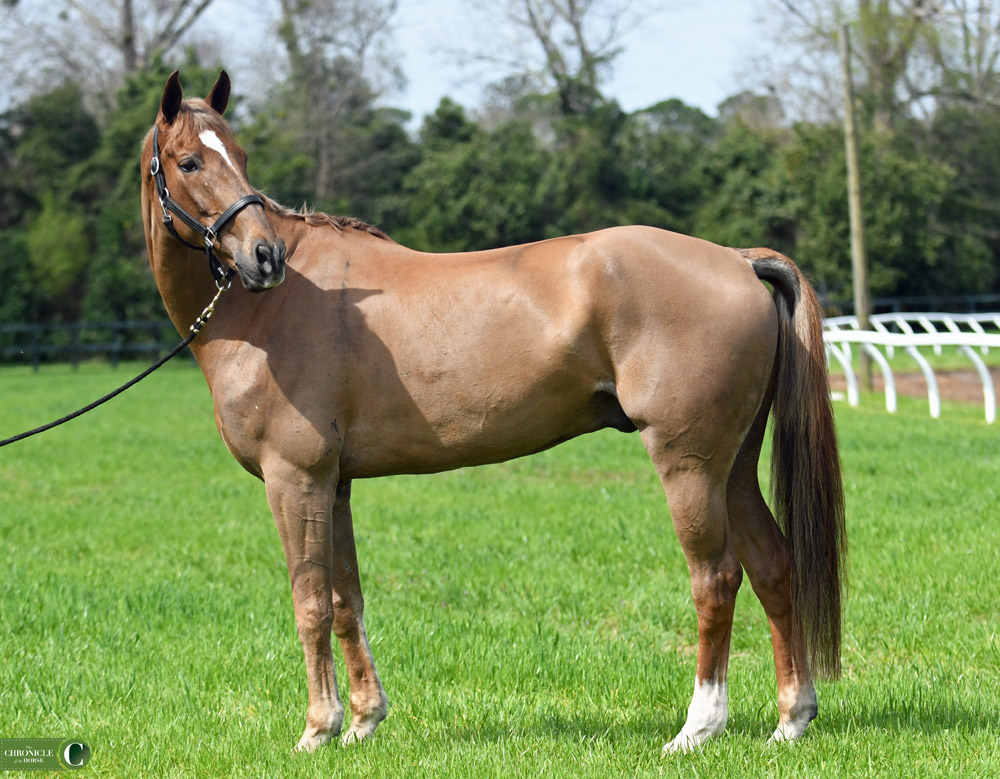 • Up through the two-star level Tali competed without shoes, something Fergusson likes to do with all of her horses when possible. "Everybody in the barn right now is barefoot except for him because he would just wear his feet too much with all the fitness work he has to do," Fergusson said. "It really depends on the horse, but I try not to put shoes on unless I have to."
• Tali isn't a big fan of hugs and cuddles. They need to be his idea, or they need to be coming from pint-sized humans. "He doesn't like everyone touching him; you have to be invited," Fergusson said. "He's got his crowd of people he likes, but he does love kids. When kids come up to him he always loves that."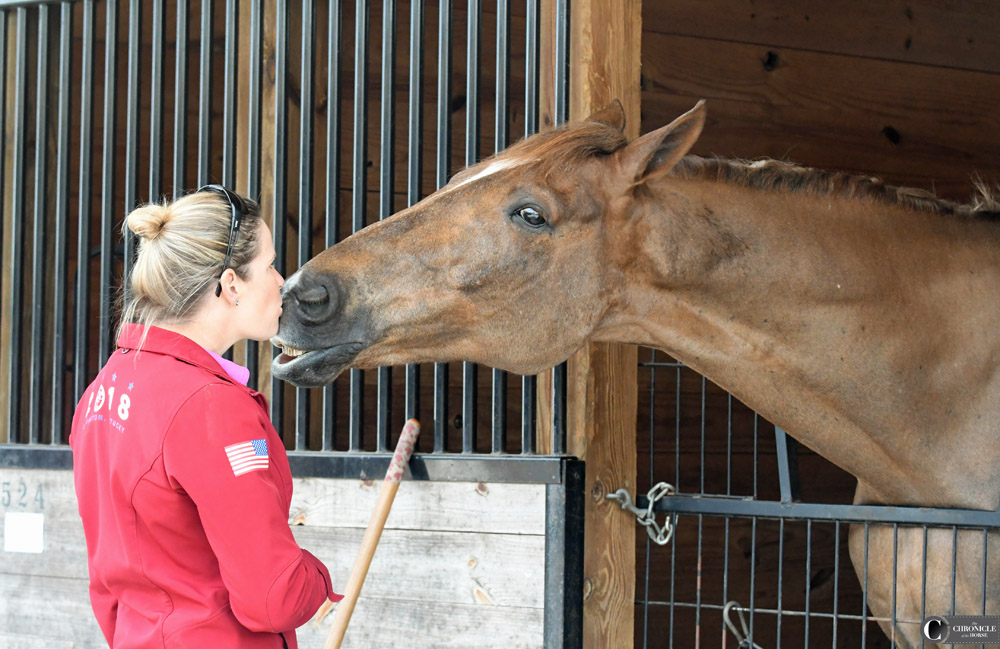 • When it comes to his diet Tali much prefers a good graze to a pile of hay. "That's the biggest thing with him; he gets to a new place, and he doesn't always eat well," Fergusson said. "He really loves his turnout, so when we go to Kentucky we'll just get him out and graze him as much as possible to keep him eating."
• What Tali does love doing in his stall is having some alone time. "He likes to go and sleep in the back of the stall; he does lay down and sleep a lot," Fergusson said. "Or he just puts himself in the corner for some me time."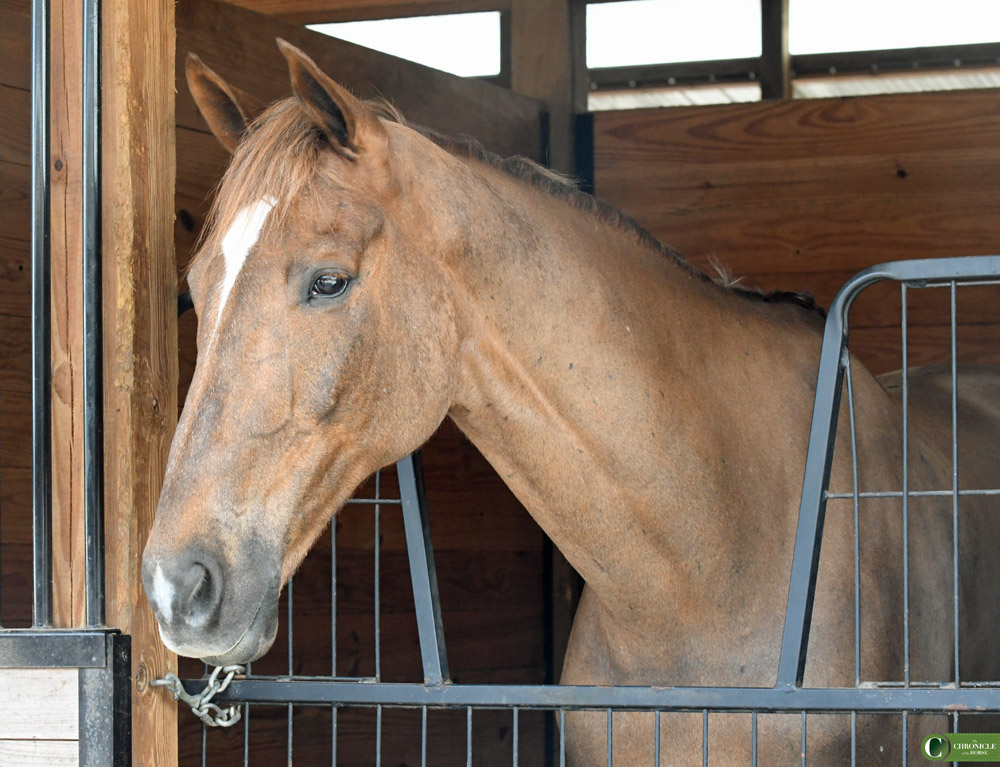 • Tali is just a happy-go-lucky guy, an absolute dream for Fergusson cross-country and an easy keeper in the barn. "He's surprisingly easy on himself; we always say in Kentucky we're always the first ones out of the barn Saturday night and the last ones in Sunday morning," Fergusson said. "Like at WEG he pulled a shoe, and everyone was panicking, and I'm like, 'Oh don't worry, he'll be fine,' and they wanted to wrap it up and baby him, and I said, 'No it's fine.' We just tacked it back on and jogged him out, and he was totally fine. He's just a really easy guy."