You'd better keep an eye on DeLux Z. An equine Houdini, the gelding has earned the nickname "Flight Risk" after his penchant for getting loose. His stall door features both a top and bottom latch, and you'd better make sure both are done because he's quite skilled at opening the top one.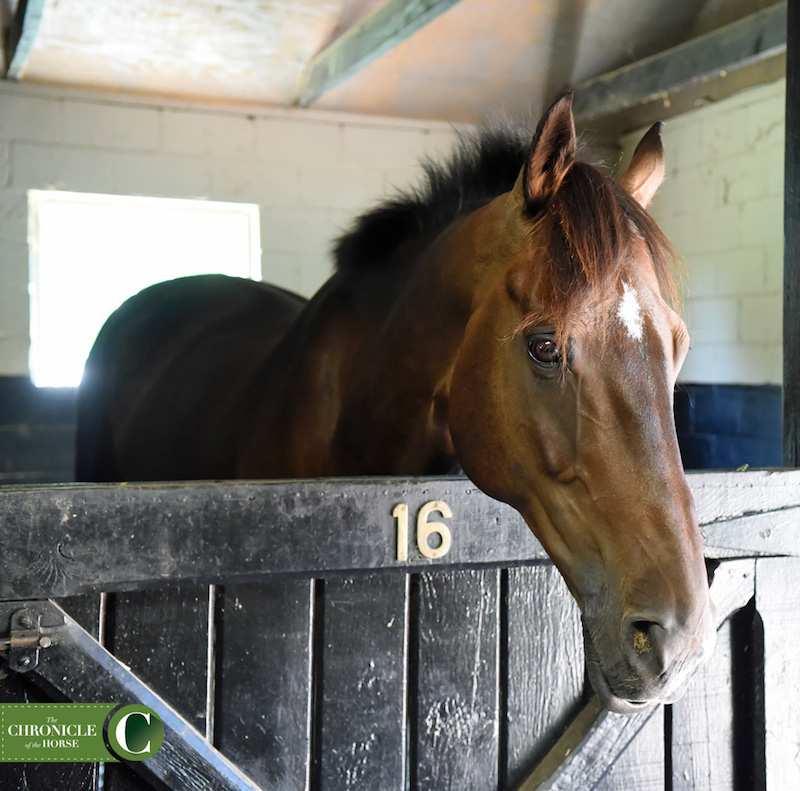 And while he loves his turn-out, he's been known to jump out when it suits him. His escape artist tendencies are curbed when he's in full work, but when he's earned himself a well-deserved break he requires supervision to ensure he remains where you left him.
But for all of his quirkiness, he's turned into a top mount for eventer Kurt Martin. Tom Finn bred the 12-year-old Irish Sport Horse (Lux—Drumin Imp, Master Imp), and Martin found him with Jane McDonald in Aiken, S.C., as a 7-year-old.
"I had already decided when I saw the video that I was going to buy the horse," Martin said of the horse he owns with his parents Caroljean Martin and William Martin Jr. "It was one of those things, I drove down to Aiken with the check and just bought the horse. I just had a feeling, and I regretted it for a whole year. He was a difficult horse."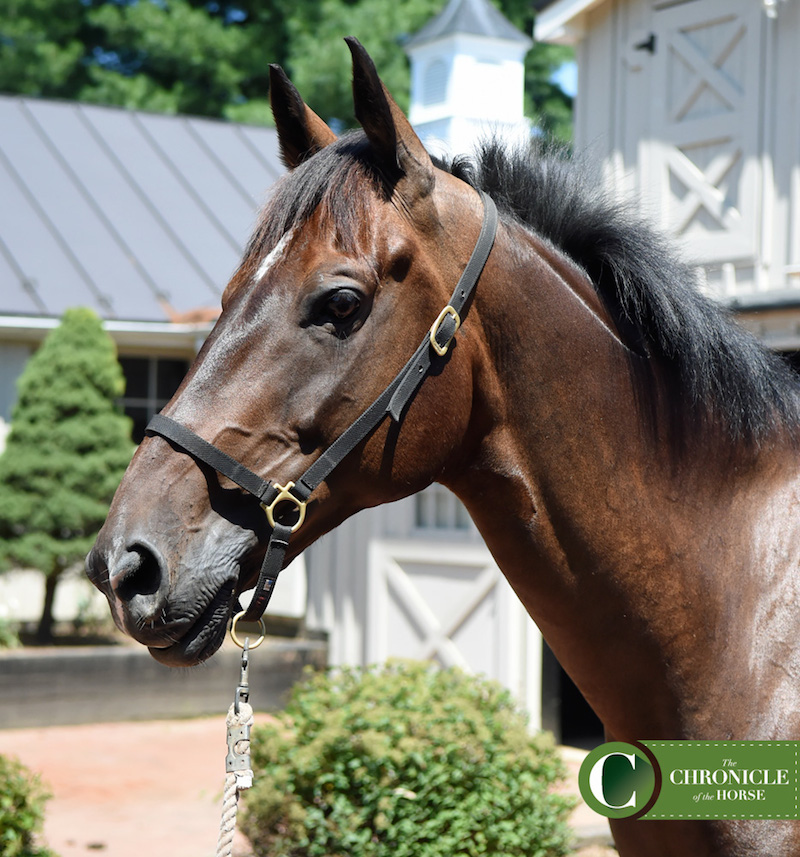 But once "Lux" lost his feralness, he settled into his job and moved up from novice to preliminary in a single season. Lux moved up to advanced in 2015 and then went on to win the CCI*** at the Event at Rebecca Farm (Mont.) that July.
He first contested the Rolex Kentucky CCI**** in 2016 where he finished 25th due to cross-country time penalties. He came back in 2017 to place ninth after being one of four pairs to jump double clear in show jumping.
Get to know DeLux Z:
•  Lux is an easy traveler. Whether he's trailering across the country or getting on a plane to compete at Blenheim CCI*** in England (where they finished 17th in 2016), he settles in pretty quickly.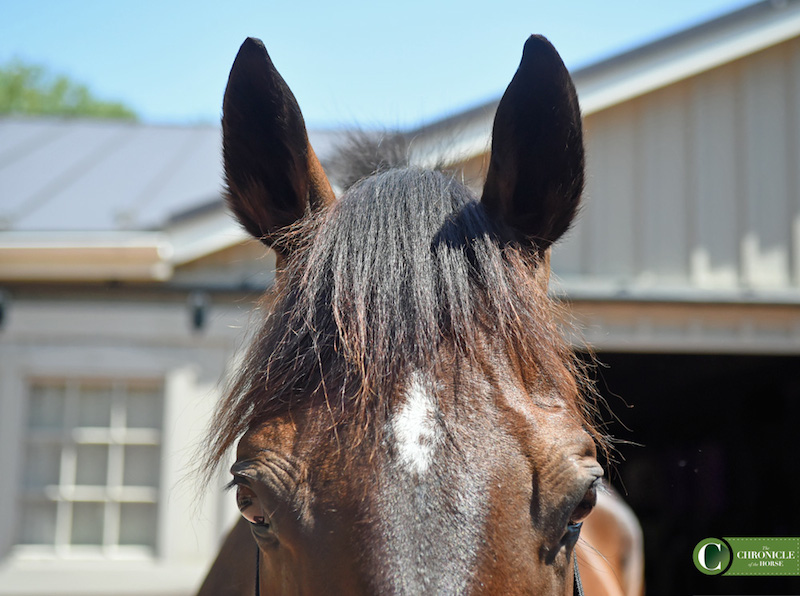 •  Lux has a not-so-secret crush on Kurt's other upper level mount, Anna Bella. (See Behind The Stall Door With: Anna Bella)
"I've had them both around the same time," said Kurt. "I would run into trouble any time they'd show together or stay together—they'd go absolutely crazy together. We have them sort of separate in the barn for that reason."
Generally Kurt tries to avoid taking Lux and Anna Bella to the same events, but that's not always feasible.
"We went to Ocala [Fla.], and they both were in the intermediate and their times were so close, but we couldn't let them be near each other," said former groom Nicole Wisniewski. "I remember being on the other side of the trailers trying to look around to see if Kurt was done with the one, so he could get on the other and go show jump it. As soon as Lux saw Anna Bella, I was being dragged around the whole park by Lux. I was like, 'Come on! Please stop!' "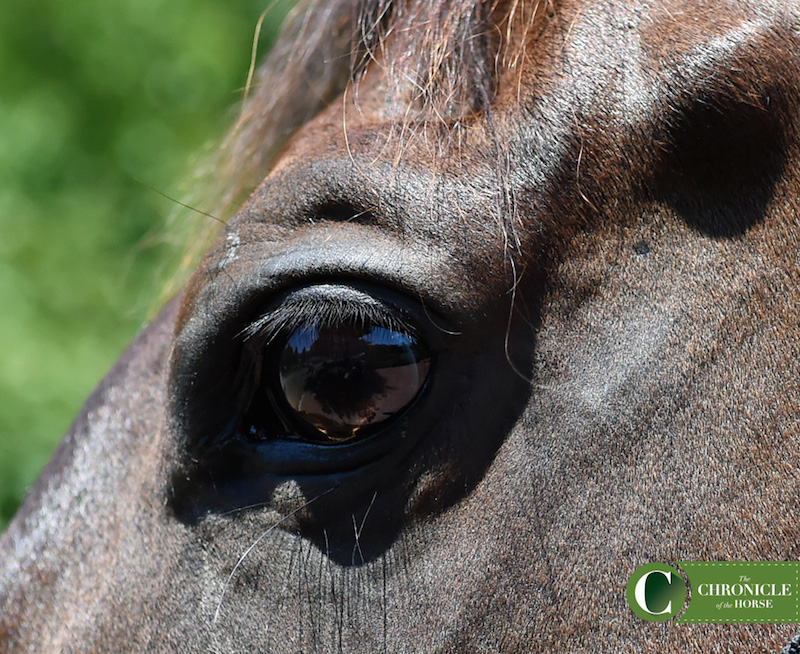 •  It might take him a few minutes to warm up to the crowd, but afterward Lux would be the life of the party.
"I would say that anyone would get along with him," said Kurt. "At first he's a little bit standoffish, but then he comes around pretty quickly. He's very consistent in his behavior, which is nice."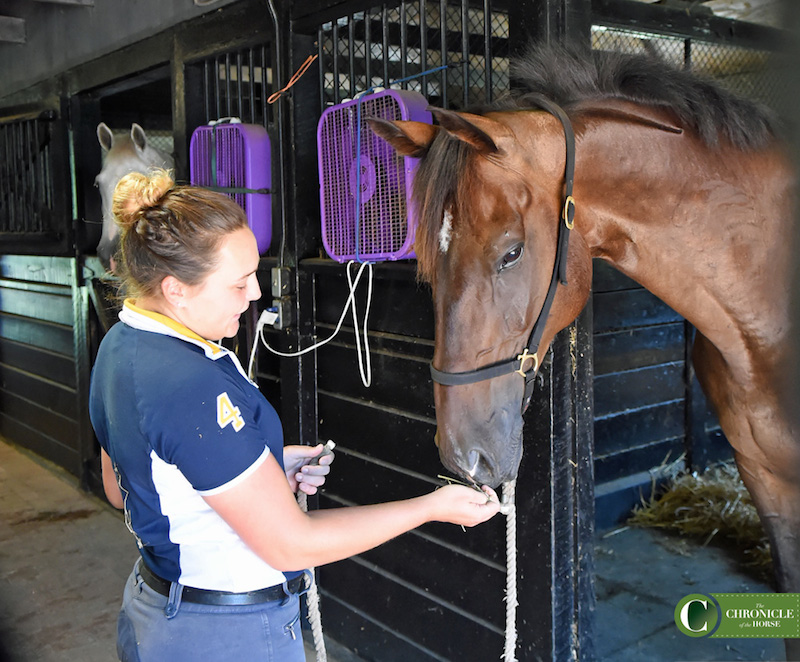 •  Lux might be a gentleman now, but he was a terror to deal with when he first came to Kurt's barn.
"When [Lux and Anna Bella] came to me they were 6 and 7 but very green horses, and they were really tough to handle," said Kurt. "Now it's like my nephew, who's 6, can lead them around at shows. They're really quite nice to deal with, but that's how horses are—if you do a good job with them they get better to deal with."
•  Lux likes to know what's going on around the farm, so he's usually got his head either out his window or over his door.
"There was a pig when we first moved here, and he stuck his head out of that window for 1 ½ months [to watch it]," Kurt said. "The pig has since left; it wasn't panning out for me with all the horses, but it was pretty funny."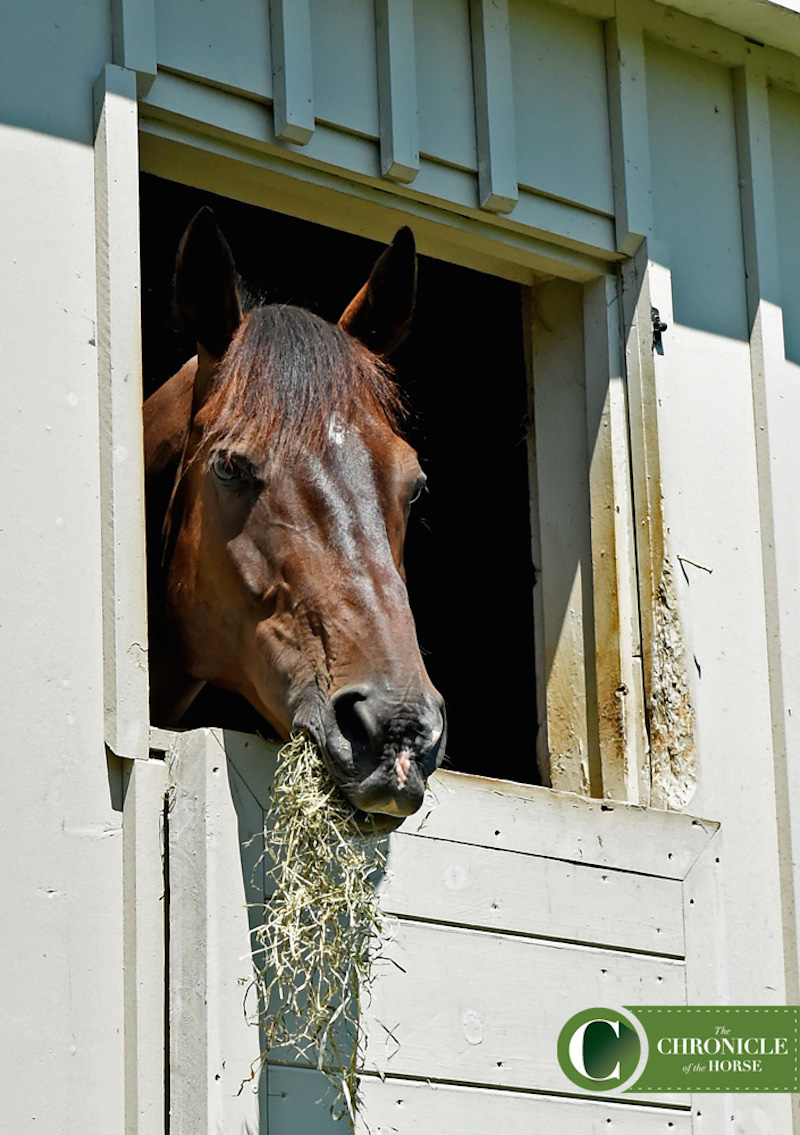 •  Cool weather is Lux's best friend while heat and humidity are his foes, therefore fitness is a big part of Lux's routine. He gallops every fifth day, jumps once a week and does fitness work every other day.
"He's not the fastest horse," said Kurt. "You only get a glimpse of the fitness sort of at three-days—if you've done enough. This year at Kentucky it had rained a lot before he went out, and then it got really hot, and he kind of lost his puff, and I was shocked honestly. It's a four-star, you know they're going to get really tired, but I was kind of surprised by it because I'd never had the horse fitter. I think maybe this situation didn't suit him the best. He likes the cool weather, being Irish and everything, so I would say that is a focus of mine and to go faster is definitely a focus."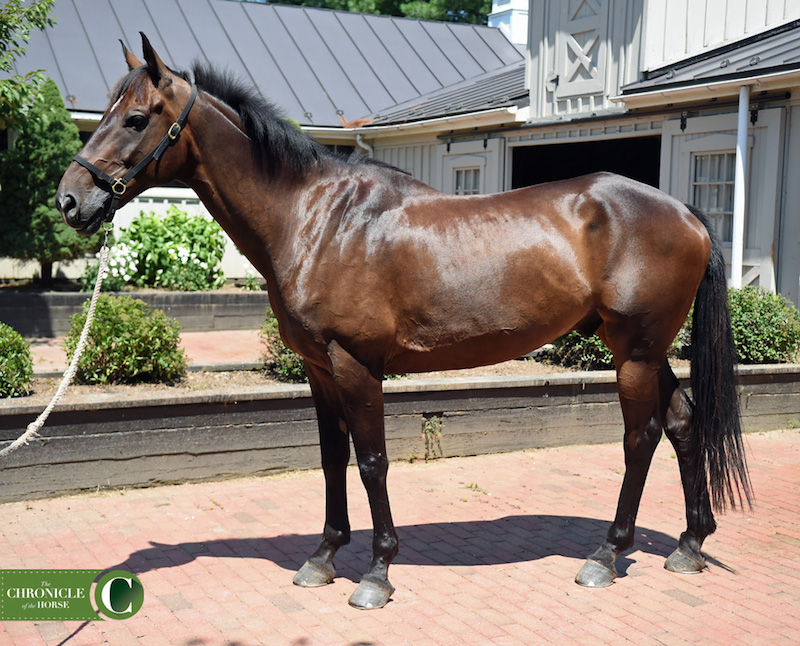 •  "He comes off cross-country in the 10-minute box, and he's like a fire-breathing dragon all over the place," said Wisniewski. "I'm like, 'You've got me.' We know we're not going to kill each other."
•  Lux can be a bit of a goofball under tack. Kurt is usually the only one to take Lux out for conditioning work because you never know what stunt he'll pull.
"A squirrel will go running out, and he'll just pop and spin, and Kurt will be holding on for dear life," said Wisniewski. "But a big deer will jump out, and he's like, 'So?' "
•  It's a common joke that Lux's stall is the "world's smallest turnout." At 20' x 20', the gelding could do small canter circles in there.