When Lauren Kieffer had the opportunity to purchase a full brother to her first four-star horse, Snooze Alarm, she jumped at the chance.
Vermiculus, a now 11-year-old Anglo Arabian gelding (Serazim—Wake Me Gently, Be My Native xx) bred by Lawson Williams, came to Kieffer's barn as a 3-year-old, and she's patiently brought him along to the four-star level.
After a fifth-placed finish at this year's Land Rover Kentucky CCI****, Kieffer and Vermiculus were named to the team for the 2018 FEI World Equestrian Games in Tryon, North Carolina, this September.
We went behind the stall door with "Bug" at Jacqueline Mars' High Acre Farm in The Plains, Virginia, to learn the origins of his name, what he was like as a young horse, and more.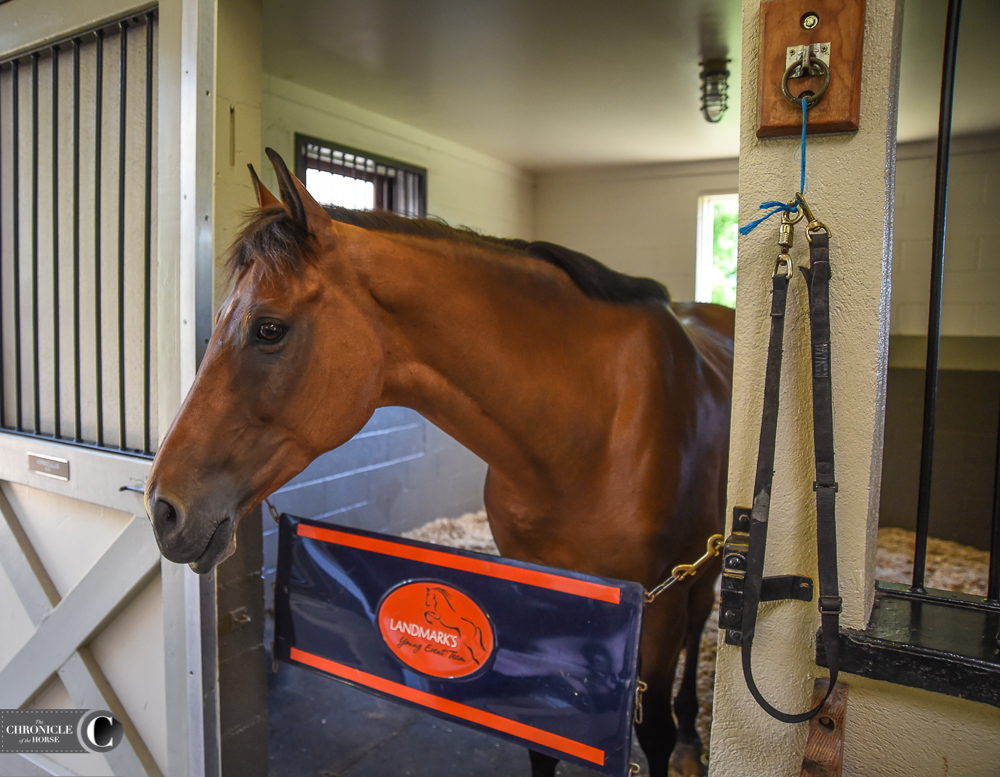 • Kieffer brought Bug's brother Snooze Alarm along from beginner novice. His nickname was "Maggot," so when Kieffer bought Bug, she gave him his moniker, which translates to "maggot" in Latin.
"It was my little inside joke. It took a long time for anyone to realize!" she said.
"He's more physically gifted than Maggot was," Kieffer added. "I got Maggot when I was 11 or 12 and went from beginner novice to four-star. He had to put up with a lot of teenager bad riding. They're both really brave and both really good jumpers. Someone put together side-by-side shots of him and Snooze at Kentucky, and it was really fun to see."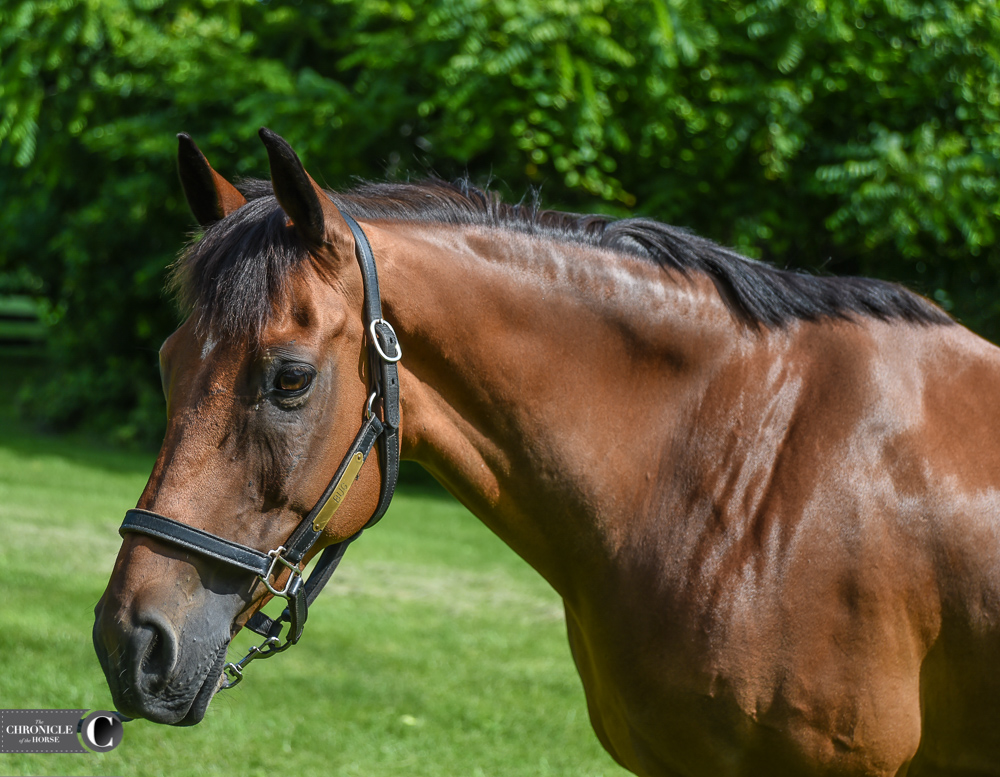 • When Bug was 6, Jacqueline Mars, who owns several of Kieffer's other horses, took over ownership.
"At the time she probably thought she was doing me a favor!" said Kieffer with a laugh. "He was really naughty as a young horse. He always jumped all the jumps, but he was really naughty. David [O'Connor] always said, 'No one will pay attention until he does a four-star.' Sure enough!
"He was pretty bad from 6 to 9," she continued. "He was super cheeky. He didn't want to be trained. Then I stopped trying to train him, and that made him happy!"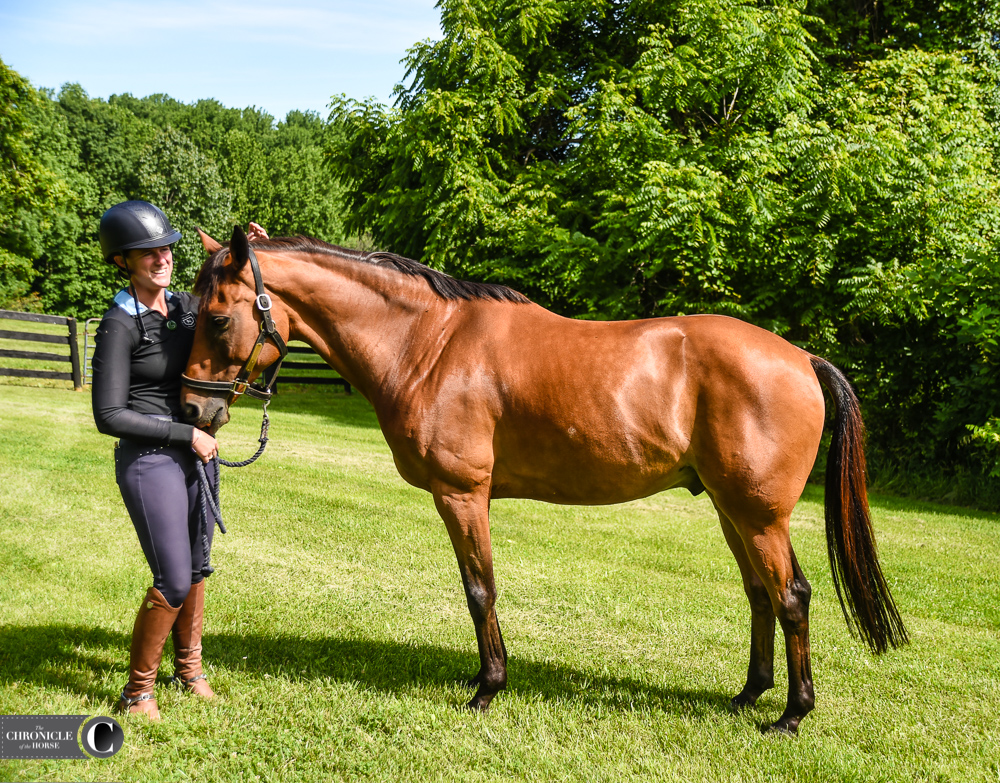 • And what about any Arabian tendencies?
"He puts his tail straight up in the air," said Kieffer. "He got the good things—he has fantastic feet; he's a super solid little guy."
• From the ground, the 16.1-hand Bug doesn't look all that impressive, but he has long legs and a massive stride.
"He looks like a lot of different horses," said Kieffer's groom Shannon Kinsley. "He's adorable, and you don't notice it at first, but if you really look at him, he's pretty odd-looking. His back is like two inches long, and he has a bubble butt."
"At Kentucky, where a lot of horses added, he did one less everywhere," said Kieffer. "Shannon always says he looks like the horse little kids draw with the circle and the stick legs."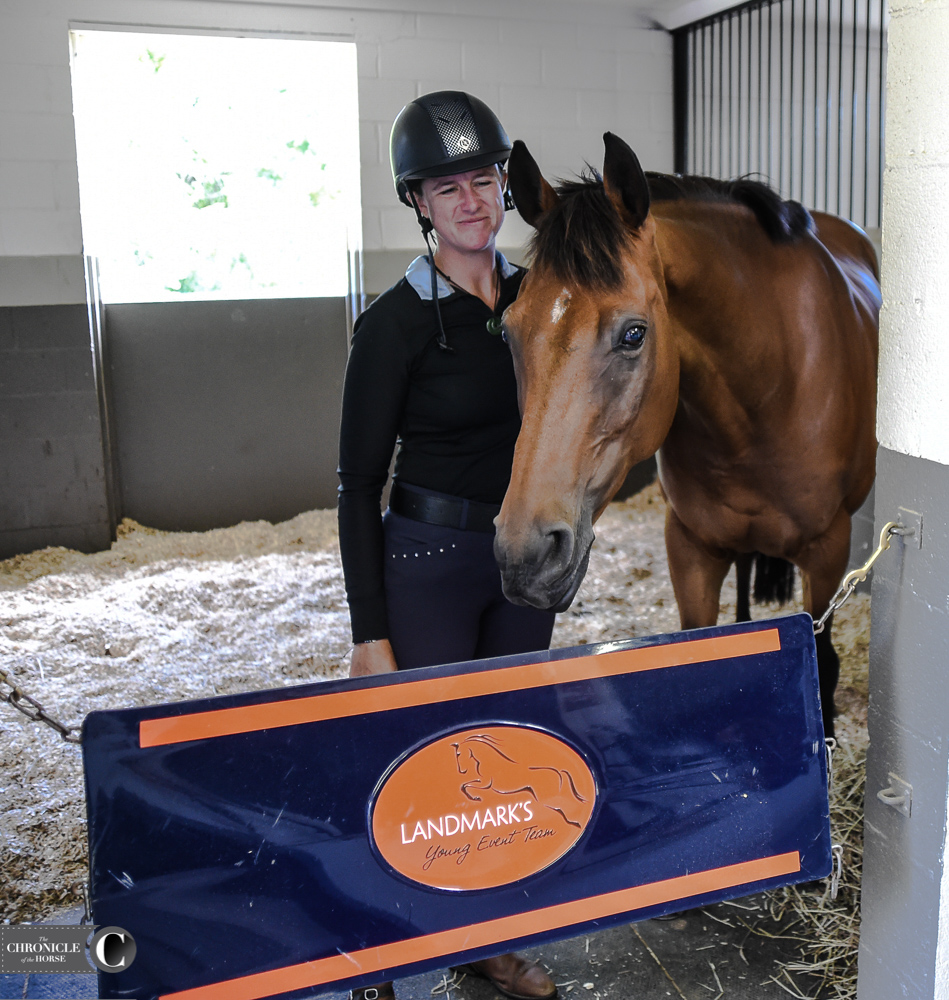 • Bug lived out until he was 8. "He's the only one who goes out with a friend," said Kieffer. "He goes out with Ron Reagan. I bought him for $1! [Bug] was a little more expensive, but not a whole lot! Bug didn't get a stall until he was 8 when he was listed as an alternate for the Pan Ams. Shannon was like, 'You have to give him a stall now!' "
"The first time he had a stall and a fan, you should have seen him!" said Kinsley. "You could probably leave the stall guard down, and he wouldn't come out. He'd probably show up in the tack room wondering where everybody was."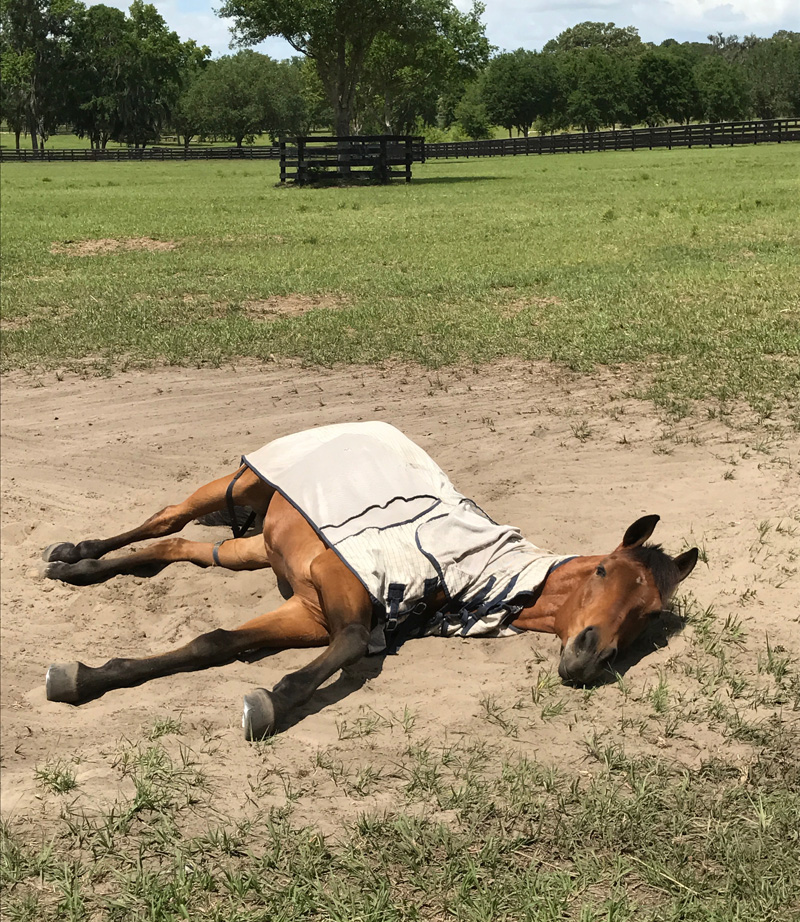 • Bug likes horse cookies but is not big on experimentation. "He would be a conspiracy theorist. If you give him something he hasn't had before, he won't eat it," said Kieffer.
• Bug is very easy to take care of and loves to sleep. Kinsley says the only thing he's not great with is shipping—he tends to be difficult—and he doesn't like having his mane and tail pulled and ears clipped.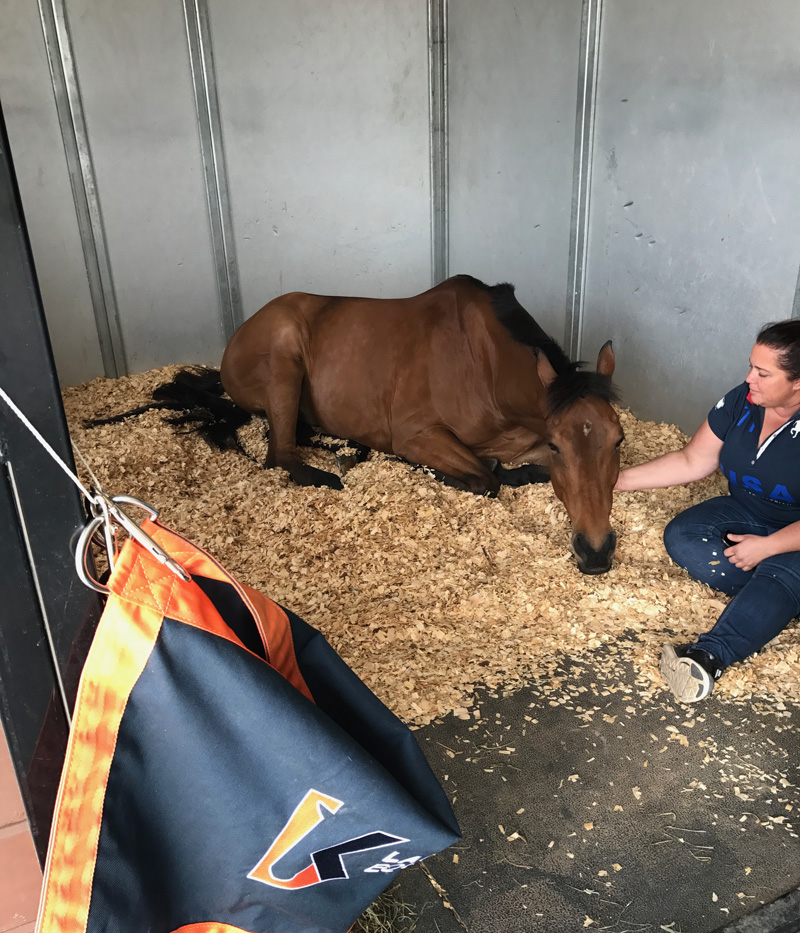 "The thing with Bug is that anybody could take care of him," said Kinsley. "He loves everybody. Not everybody likes [Veronica], so I always do her, but he loves everybody. He's the only one [Kieffer's] mom will hand graze."
"He's a dude. He's super easy to be around," said Kieffer.