As Chronicle staffers covering competitions around the world, we take thousands of photos each year. Some of our favorite pictures are ones you might expect—riders winning major championships or smiling on a podium—but others make the list because they demonstrate a particularly strong bond between horse and rider. Still others were captured in beautiful light or under a clear blue sky.
Check out our top picks of pics for 2015: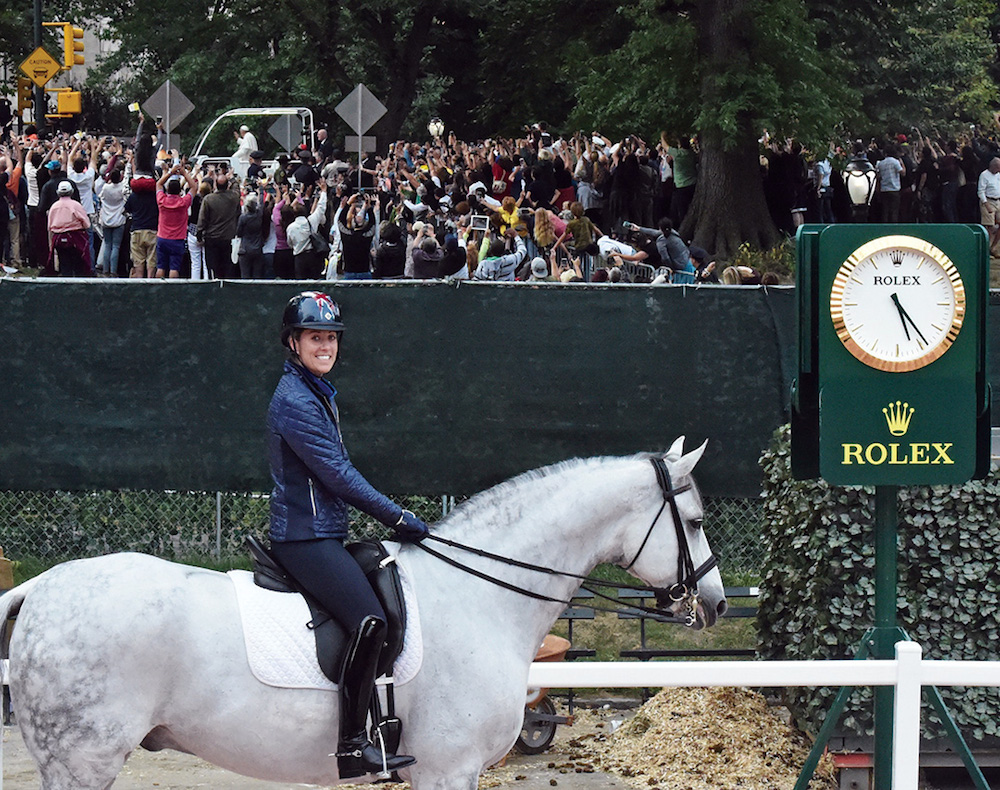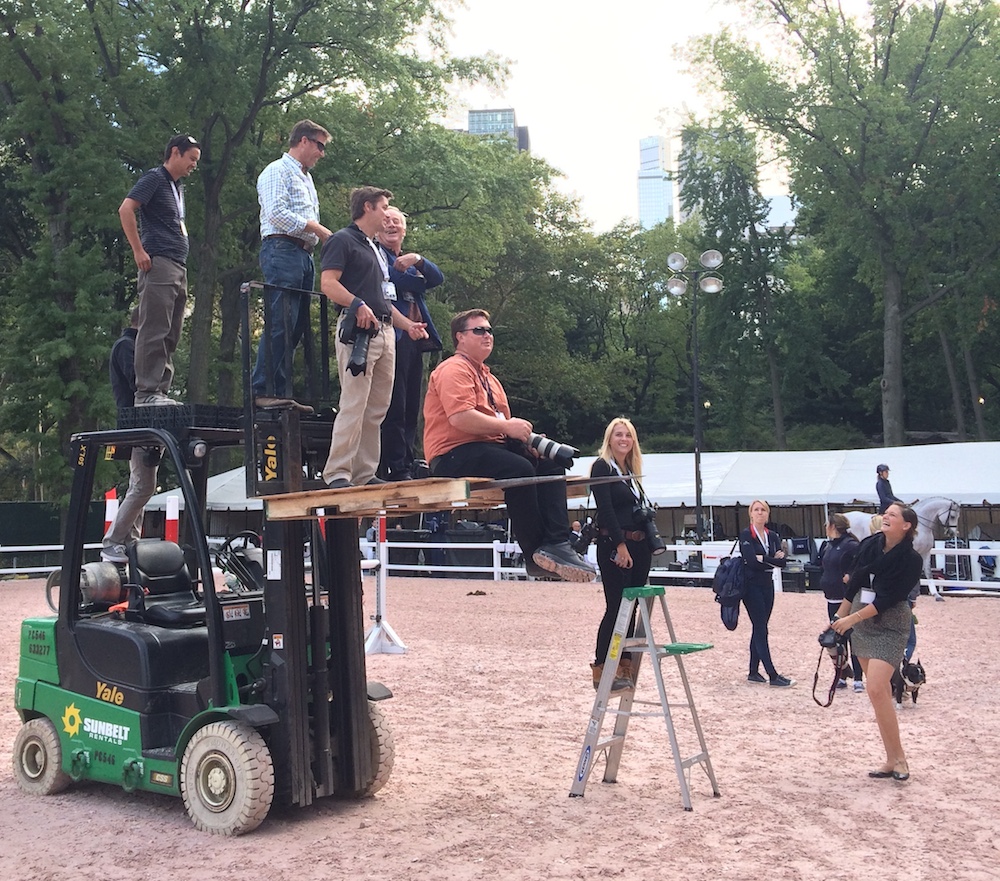 One of the most humbling ideas you learn when studying photo journalism is that capturing "the moment" is mostly about being in the right place at the right time.
It's a lot less glamorous than most people imagine. In this case, it also involved the generosity of the most successful dressage rider in the world donating at least an hour of her time to walk around a small warm-up ring in the stabling area at the Central Park Horse Show on a borrowed horse.
It also involved a forklift packed with enough people and camera gear to cause any human resources professional go into convulsions.
No, the Pontiff was not Photoshopped into this image. We merely chose the place and the angle and waited… and waited… and waited.
As much as I'd like to say this was a happenstance shoot-from-the-hip moment of brilliance that only my journalist instincts and experience could capture, it wasn't. I just followed the commotion, stood on a forklift for 60 minutes, and released the shutter when as Pope Francis rolled by on fifth avenue.
Still, it is an image I'm pretty sure I will never capture again.
- Top photo by Josh Walker, Art Director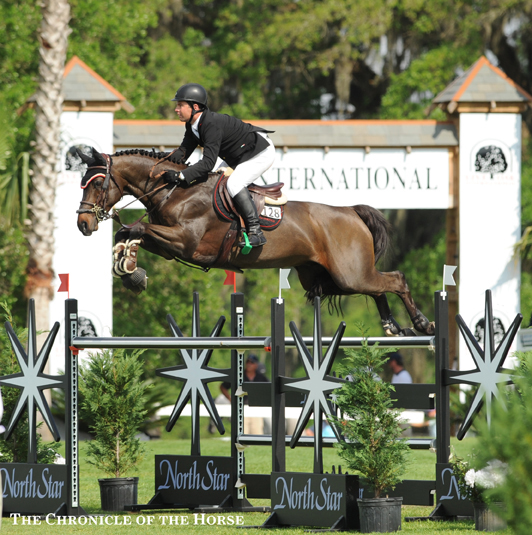 Chester Weber's Live Oak Farm in Ocala, Fla., served as a gorgeous setting for the Live Oak CSI-W. Cian O'Connor and Good Luck were last to go on course, with only one rider clear and a crowd wanting a jump off badly.
The rising star Good Luck barely rubbed the second fence on course, then made spectacular efforts over the rest of the track that had spectators gasping at every jump as he won the first major class of his career. (You can watch his exciting round on USEFnetwork.org. Click on "Jumping part 4″ and skip to 36 minutes in.)
- Photo by Mollie Bailey, editorial staff
When I get a comment on a photo that I post on Facebook from our photographer extraordinaire and Untacked editor Kat Netzler saying, 'Nice!', I know I've done a good job!

The Dutta Corp. Fair Hill International CCI is my favorite competition of the year to attend because of the crisp fall air and the beautiful color on the trees. I can't remember who this rider was because I had been shooting the three-star ring right next to the two-star ring from which she came, but I do remember turning around quickly and snapping this in front of one of the trees lining the main ring.

I'm proud to say #nofilter, just beautiful morning light!

- Photo by Lindsay Berreth, editorial staff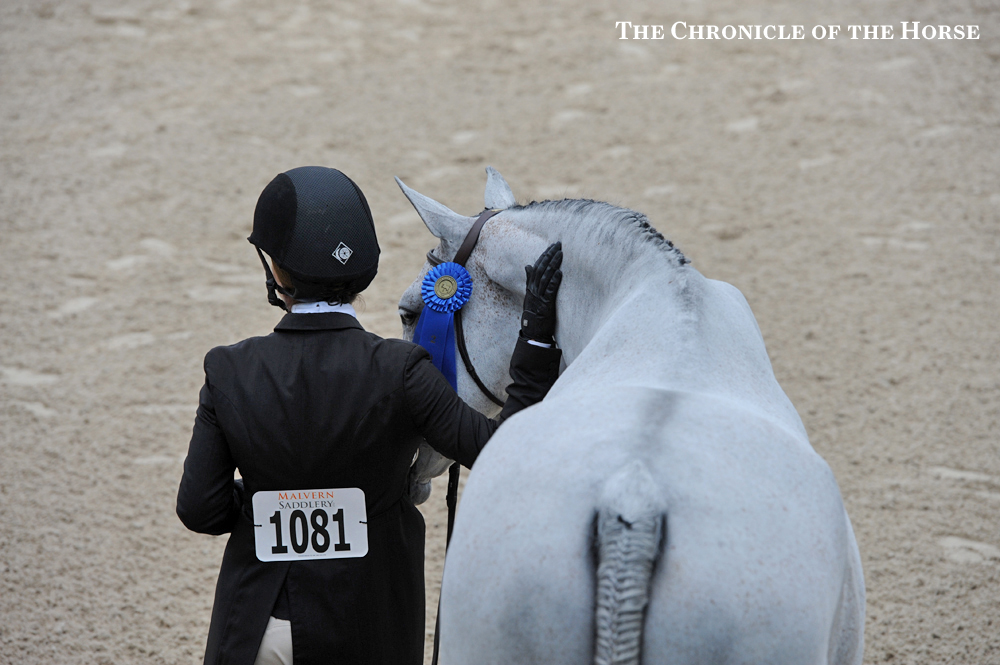 As is so often the case, this photo happened when I wasn't expecting it. I was in the press room at the Devon Horse Show (Pa.) as they were handing out the awards for the regular conformation handy class. Sandy Ferrell was waiting with Calibur Trail after picking up their blue and shared a quiet moment. From behind isn't the best angle to capture this moment, but somehow it worked for me.
– Photo by Molly Sorge, Associate Editor
When we got the call to snap a few photos for the upcoming release of the talking George Morris action figure, Lindsay Berreth and I snapped into action. Mr. Morris seemed right at home coaching Biko, and you can almost hear him saying "Gallop!"
– Photo by Mollie Bailey, editorial staff
Sometimes if I'm not careful, I laser focus in what's happening in the ring and forget to glance around the in-gate.

Often, it's the moments outside of the ring that are the most memorable, like this pair grabbing a quick selfie before the awards.

- Photo by Kimberly Loushin, editorial staff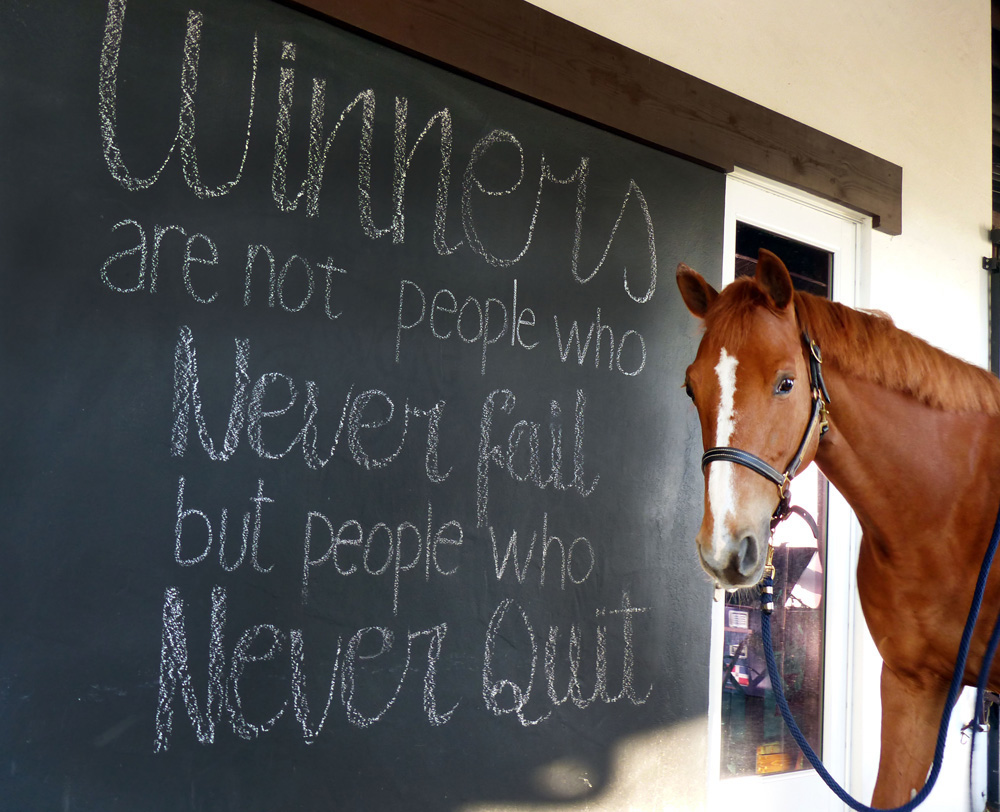 How could you not be inspired by Marie Hecart's 15-hand show jumping mare Myself de Breve?
The tiny chestnut won a 10-horse jump off to best a field of 40 and win the $372,000 FEI World Cup CSI***** Grand Prix at WEF last January, giving Hecart her first ever five-star victory. While we are inspired by her ability to soar over 1.60-meter fences, Myself de Breve herself is inspired by chalkboard writings, updated weekly with new motivational sayings, on the walls at her winter base in Wellington, Fla.
- Photo by Catie Staszak, editorial staff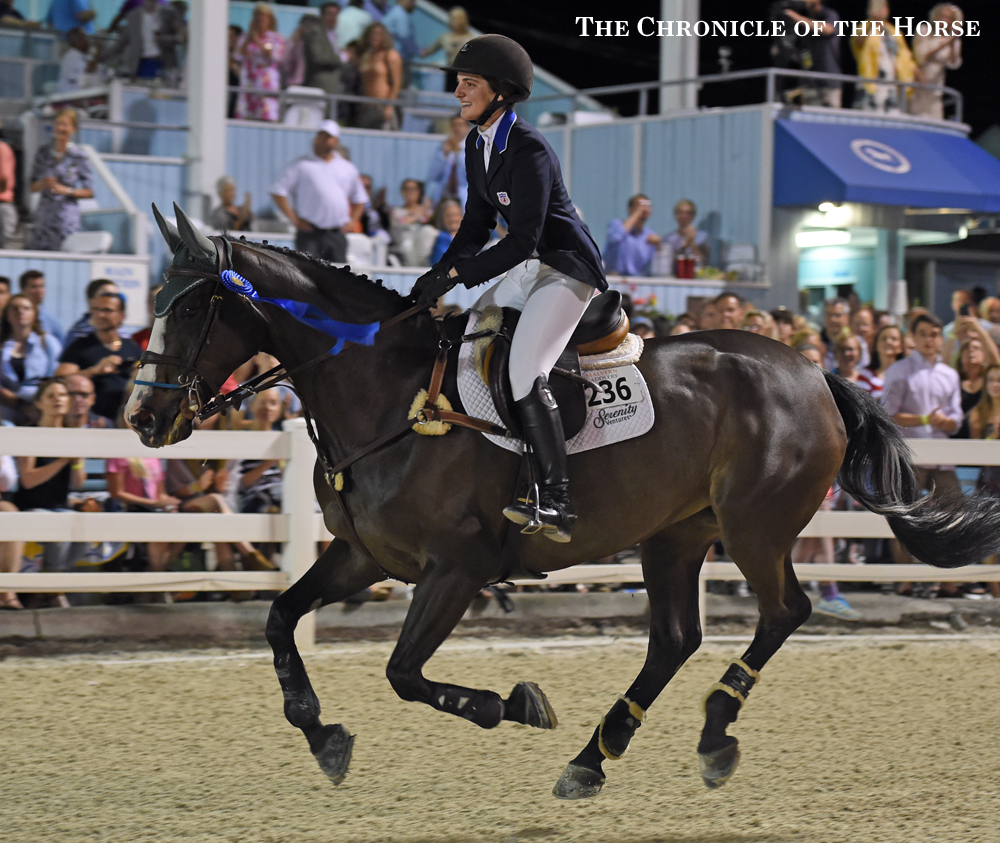 Every once in a while, it seems like magic happens. At the $100,000 Sapphire Grand Prix of Devon (Pa.) this year, a teenager beat some of the country's best in an inspired performance. Watching Kelli Cruciotti's look of disbelief and unrivaled joy in the awards ceremony was heart-warming and truly moving.
This might not be the most tecnically perfect photo or the most beautiful, but I love it because it captures a moment in a young rider's life that changed so much.
- Photo by Molly Sorge, Associate Editor
One of the best parts of photographing top horse sport includes being able to get a closer look at horses' carefully chosen equipment.

Jumping 1.60-meter tracks on grass prompts grooms to pick out the most serious studs in the box.

– Photo by Mollie Bailey, editorial staff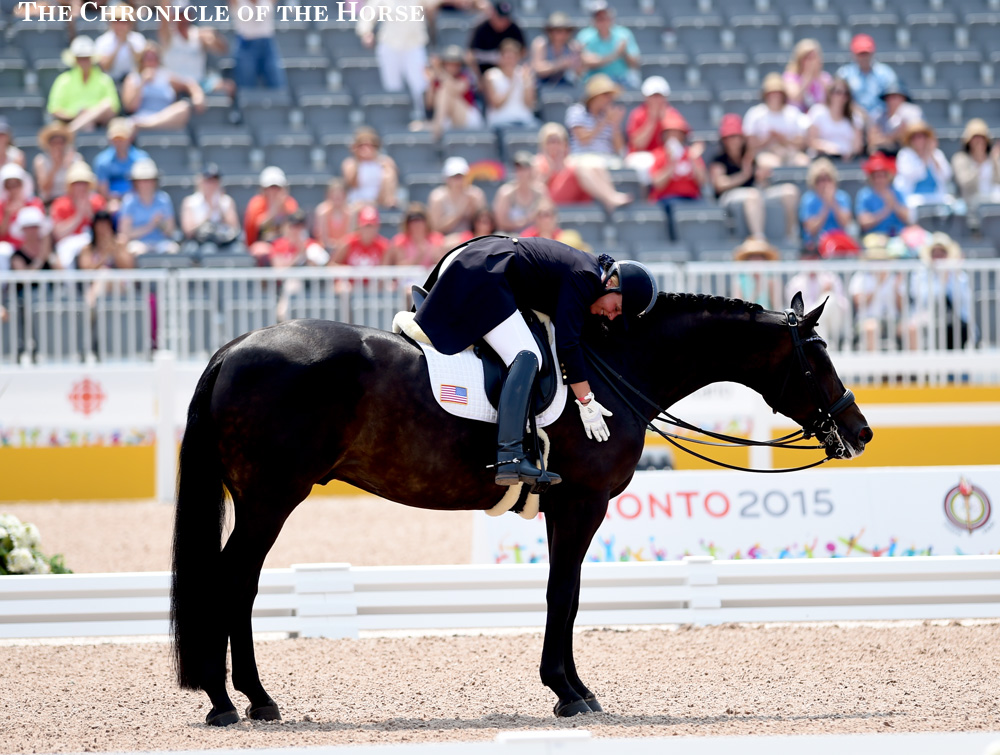 The Pan American Games in Toronto was my first major championship assignment for the Chronicle, and I relished in capturing moments like this one of Kim Herslow and Rosmarin after their Intermediaire I test. They earned their best score ever at the level (77.15%) to win the class and contribute to a team gold medal.
I can only imagine how Kim felt to be surrounded by thousands of screaming fans, floating through the best test of her career on her special partner. I think this photo captures a little bit of that.
- Photo by Lindsay Berreth, editorial staff
Francis Whittington and Easy Target mugged for the camera during the first horse inspection for the Rolex Kentucky CCI****.

The charismatic Brit displayed the same charm all weekend, even after he was unable to complete the competition when cross-country didn't go as planned.

– Photo by Mollie Bailey, editorial staff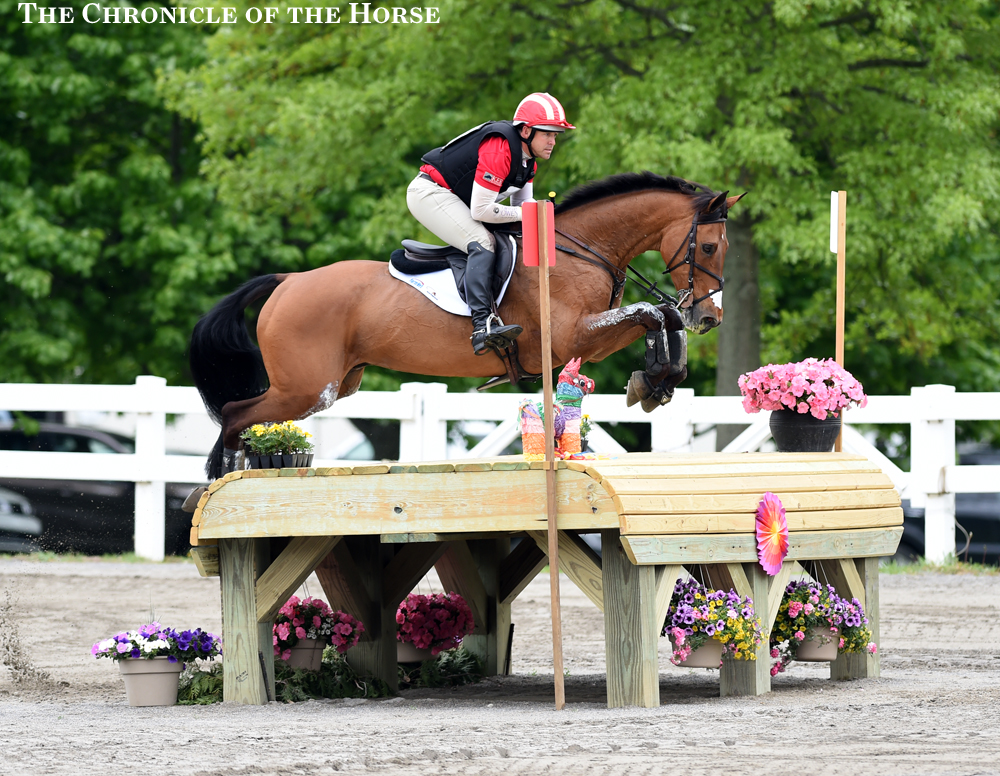 Ballynoecastle RM and Buck Davidson – It was hard to believe "Reggie" had never won a CCI before he won the Jersey Fresh CCI*** (N.J.) this year considering his long career.
It was a well-deserved win, and there were a lot more amazing photos that came from that weekend, but this was my favorite. I see a great partnership, a rider in perfect balance over a gigantic table and a horse with pretty awesome form.
- Photo by Lindsay Berreth, editorial staff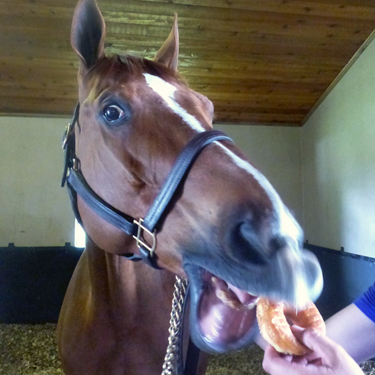 The breakfast of choice for the Pan American Games individual gold medalist? Donuts.
Rothchild's caretakers share Dunkin' Donuts with their superstar on a near-daily basis (He prefers glazed if you're buying). Having breakfast with Rothchild for a "Behind The Stall Door" story was better than breakfast in bed at a five-star resort!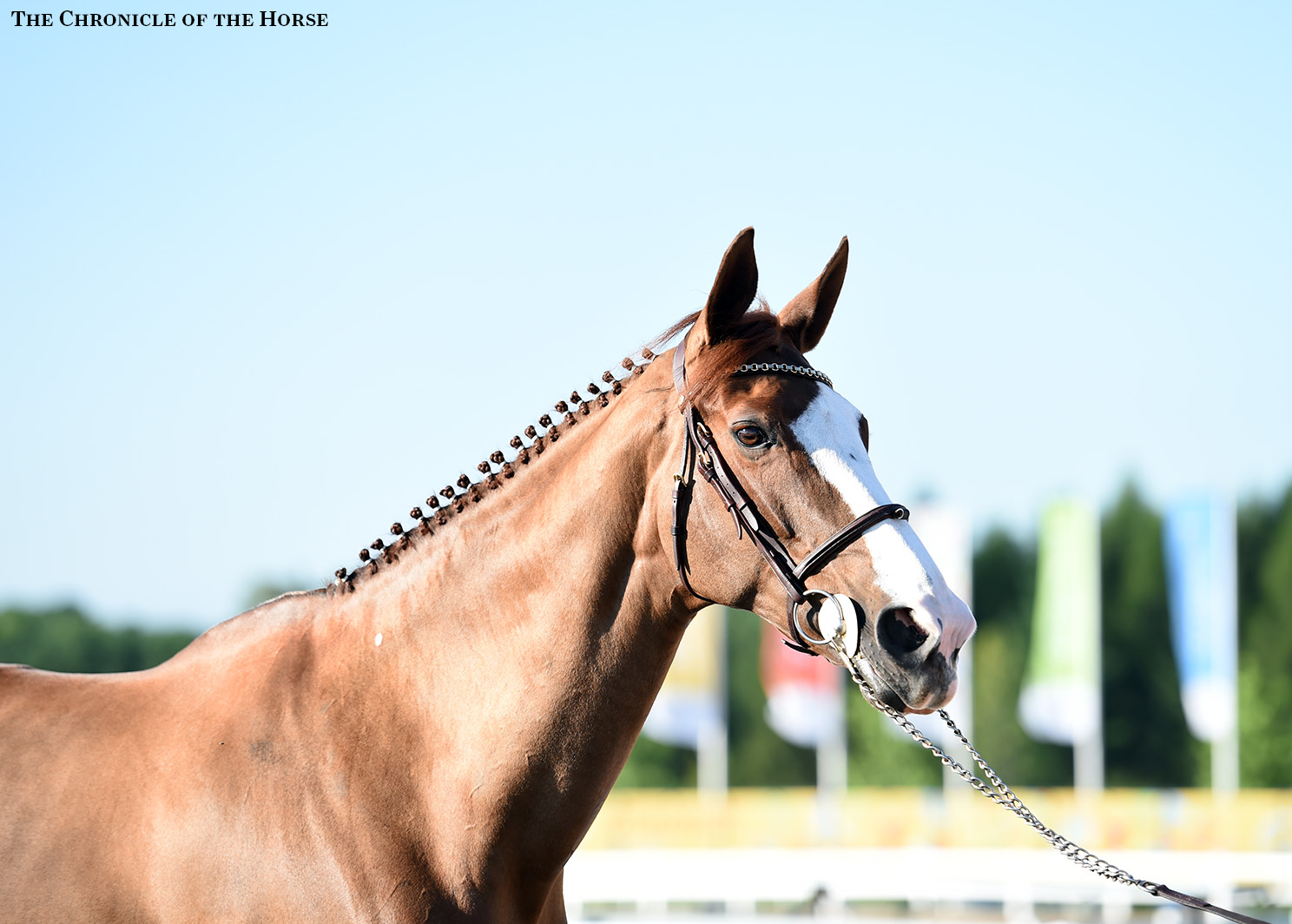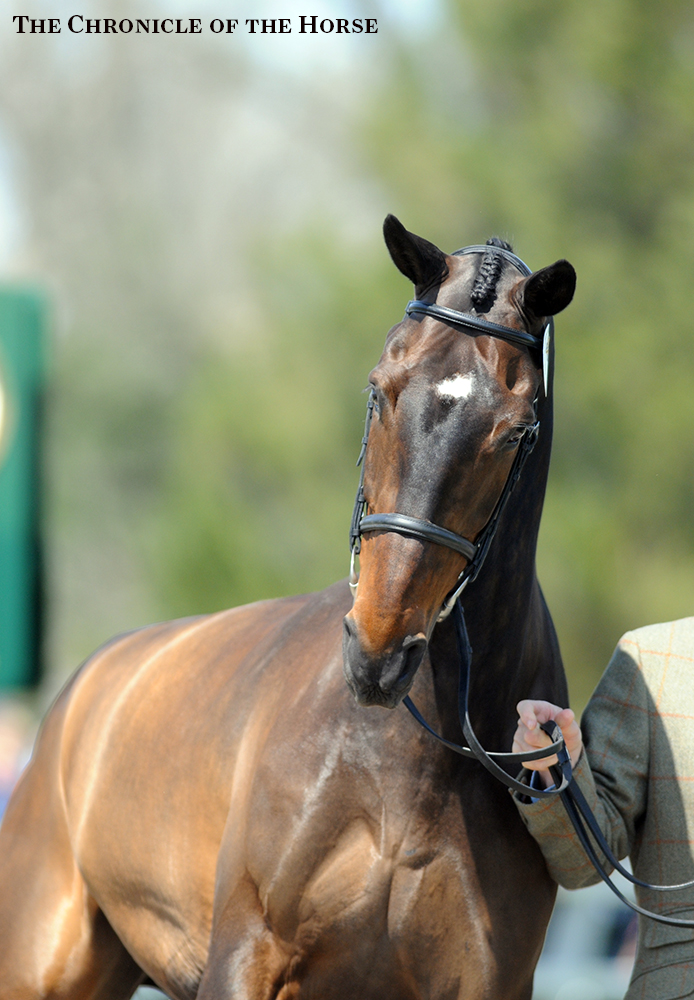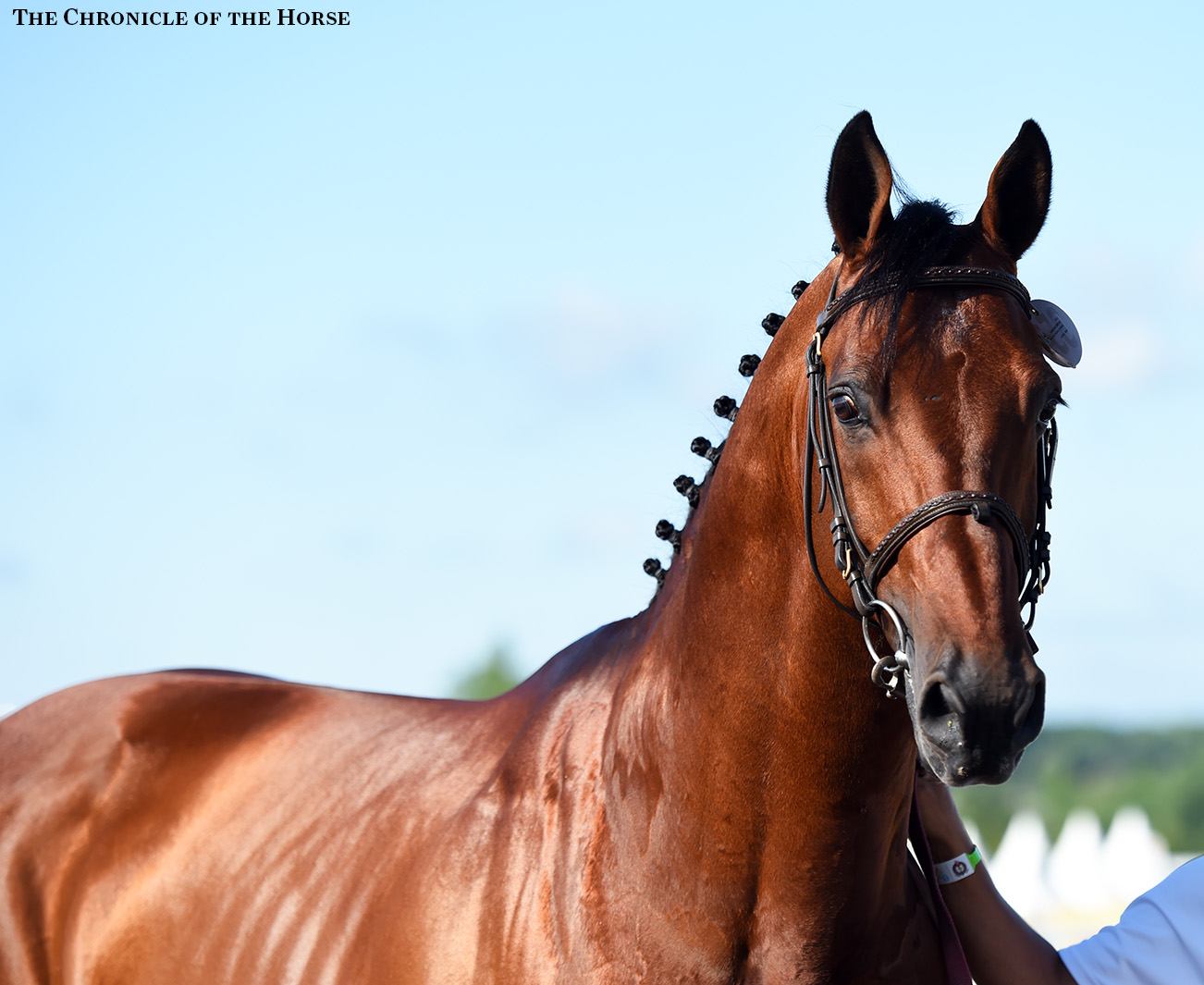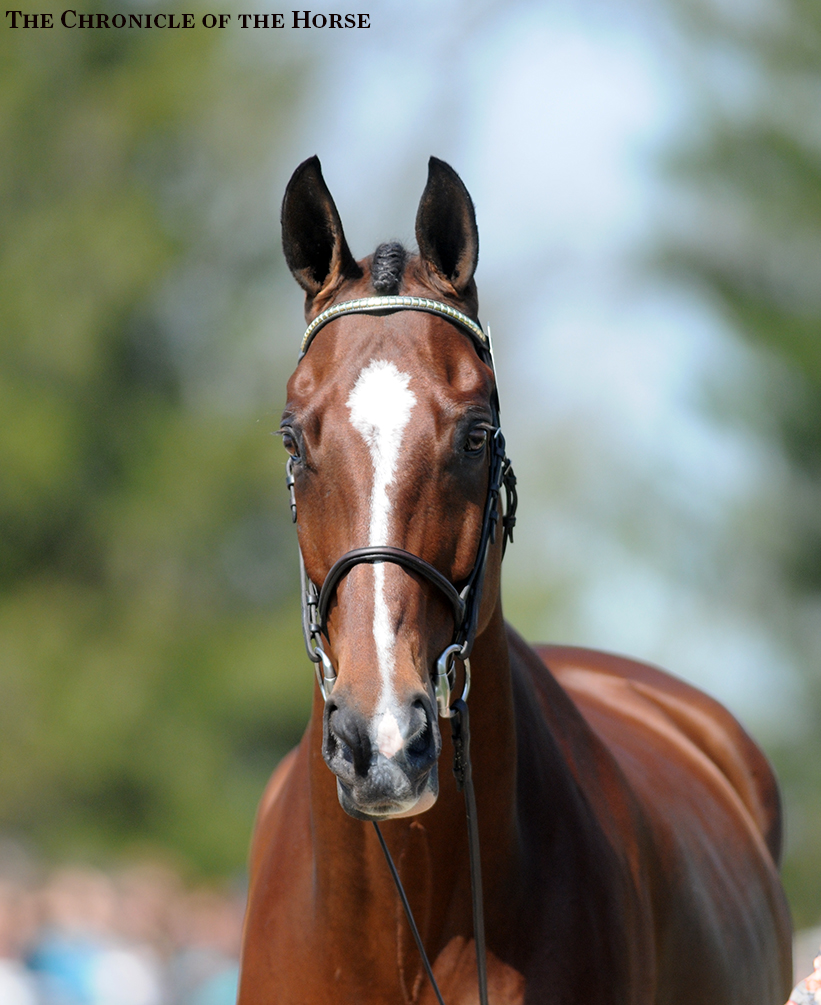 Generally I consider shooting the horse inspection at a three-day event or major championship a necessary but not exciting task. It's important to be there, and sure, there are some pretty outfits on the riders and shiny coats on the horses, but there's not much action or triumph compared to shooting cross-country. (And the jogs often take place at 7:30 a.m. after a late night of coverage.)
But this year my favorite images came from horse inspections, and shooting them became a favorite part of covering a competition. It's a chance to check out conformation, see some antics from fit athletes, and most notably to just get a close up look at their eyes—these horses at the top levels of sport are phenomenal athletes, and that's easy to see even when they're not actively engaged in jumping a fence.
- Photos by Lisa Slade
Want more? See what our top images from 2014 were.
Also check out…
The Chronicle's top 10 most-read stories of 2015
The Chronicle staff's favorite moments from 2015
The most popular Behind The Barn Door posts
The most-read Amateurs Like Us stories of 2015
Our top 10 most-read Throwback Thursdays in 2015