Sean Kissane's equestrian career has followed a path well-worn by many Irishmen before him.
He grew up on a farm in County Cork, Ireland, where he was surrounded by horses, and his riding lessons started early under the watchful eye of his aunt, Norma Dennehy. He tagged along to horse shows with his grandfather and aunt to watch them compete, before getting bitten by the show bug and trying it out himself. Following graduation, Kissane was an instructor at Dennehy's Tulligmore Equestrian Centre for five years. He also spent time breaking and training young horses and enjoyed watching their progress.
In 2011, Kissane took a job at McLain Ward's Castle Hill Farm, in Brewster, New York, thinking he'd spend a year in the United States to further his career before returning home.
"Little did I know I would still be here 10 years later," he said.
Kissane credits the team at Castle Hill for expanding his education stateside.
"I learned so much there and am very grateful for my time there," he said. "I was very lucky to get to take care of some amazing horses while at Castle Hill, and I got to witness some amazing wins along the way. I can never thank McLain Ward, his wife, Lauren, and Lee and Erika McKeever enough for everything they taught me during my time there. They made me feel like family, and for that I will be forever grateful."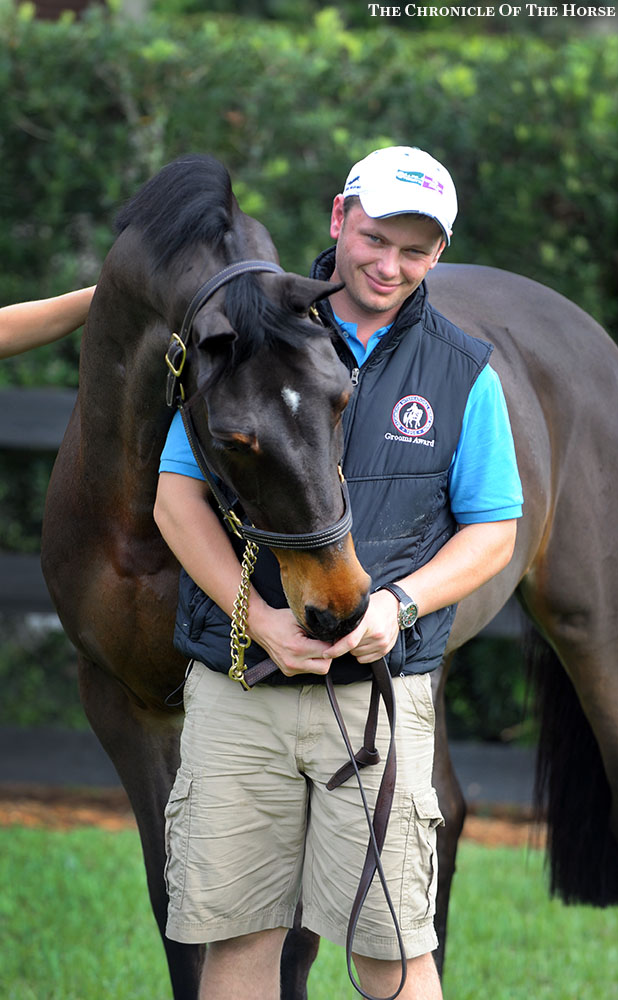 During his tenure in Brewster, Kissane met one of Ward's students Adrienne Sternlicht, and he's been working for her for more than four years now. At Sternlicht's Starlight Farms, Kissane works alongside his fiancée Emma Chapman, and they've been an integral part of the 2018 FEI World Equestrian Games (North Carolina) gold medalist's success. The couple oversees the day-to-day care of Adrienne's top horses, and working in a team environment has empowered them to know each of the horses very well.
"Here at Starlight Farms, we take care of all the horses together as a team, so that when we go to a show, we all know which horse needs what," Kissane said.
His favorite horse is Toulago, who Sternlicht rode to her first international grand prix win in the $50,000 Old Salem Farm Grand Prix CSI** in 2018, a fourth-place finish in the $1 Million Grand Prix at HITS Saugerties in 2018 and a win at the Longines Masters of New York in 2019.
"He has such an amazing character, and he loves to nibble on you," Kissane said. "He loves his treats and always gave 100% in the ring. He is now retired and enjoying the good life in the big open field. I go to see him a lot, and he comes running over to the fence."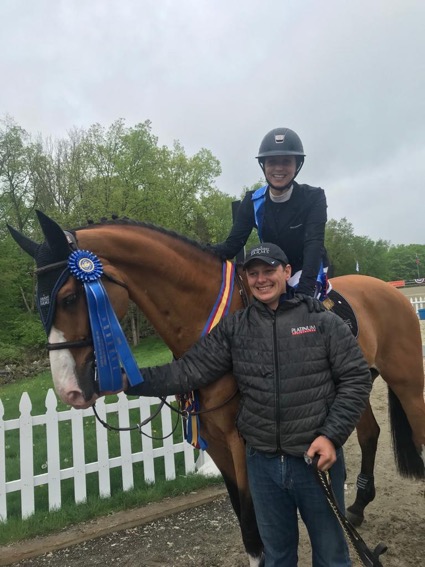 Kissane has seen a lot of top sport, but some of his favorite memories include Ward winning the $400,000 ATCO Power Queen Elizabeth II Cup at Spruce Meadows (Canada) in 2015 with HH Azur, Benny's Legacy's back-to-back World Cup qualifier victories in Thermal (California) and Las Vegas in 2019 as well as Toulago's top finishes. Of all the venues he's been to, his favorite is close to home.
"My favorite horse show may be a bit biased, but Dublin is my all-time favorite," he said. "The atmosphere is always great there. I also really enjoy the Devon Horse Show (Pennsylvania), too."
Kissane has learned a few tricks in his years grooming, but the most important thing is a good, daily curry, as it "produces natural oils in their skin and also gives you the chance to notice anything wrong."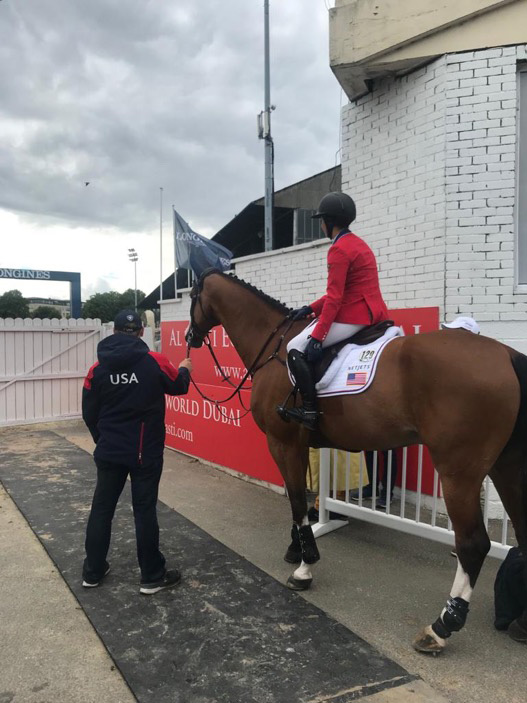 His favorite part about being a groom is the time he gets to spend with each horse and watching them progress.
"What I've learned from grooming is to always keep an open mind, as every horse is different, and to learn from everyone you meet," he said.
---