Adrienne Sternlicht, of Greenwich, Connecticut, led her first grand prix victory gallop riding Toulago after the $50,000 Old Salem Farm Grand Prix CSI**,on Sunday, May 13, at the 2018 Old Salem Farm Spring Horse Shows.
From a field of 40 over tracks built by Ken Krome of Westminster, Maryland, Sternlicht, who celebrated her 25th birthday on Wednesday, was first to return in an 11-horse jump-off. She and Toulago, a 13-year-old Oldenburg gelding (Toulon—Grand Clou, Carthago Z) owned by Starlight Farms, LLC, laid down an unbeatable time in 39.15 seconds for the win.
"It was an amazing day," said Sternlicht. "It's a bit surreal, and everyone was telling me not to cry. I am super happy with my horse and even happier that I executed my plan."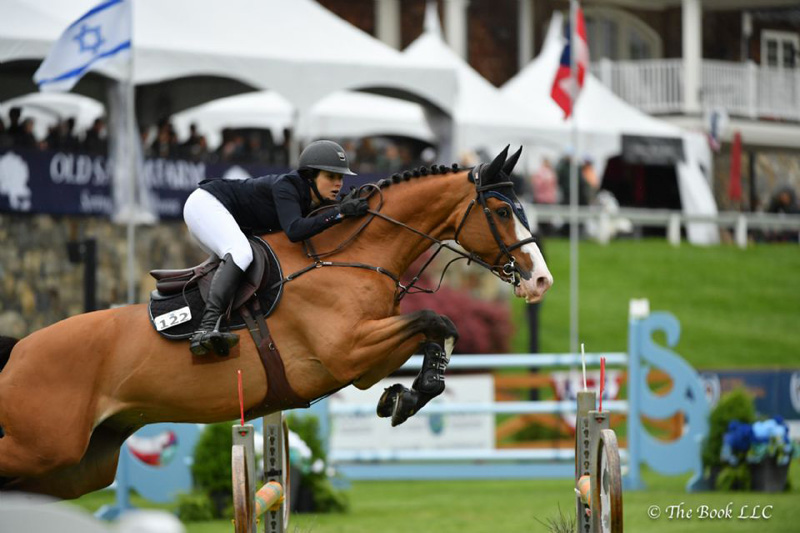 Sternlicht trains with U.S. Olympic team gold medalist McLain Ward, who is known for pulling out all the stops when it counts.
"McLain's advice was to do six from one to two, and I wasn't sure how that would ride given that I did eight in the first round, but I picked up a good canter and believed in my horse," said Sternlicht, who executed the two-stride leave out perfectly. "My horse is incredible and quite brave. He really knows his job, and he's quite seasoned at this level; I'm really lucky to have him as a teacher. Typically, I would ride a bit conservative to the last fence [in a jump-off], but I knew I had nothing to lose with so many fast horses coming after me, especially Sydney [Shulman] on her horse Villamoura, who was definitely the fastest horse in the class. I knew I had to take a shot."
Watch Sternlicht's winning round, courtesy of Old Salem Farm:
Sternlicht took that shot and held off Shulman, also of Greenwich, CT. But it was a rivalry among friends as the two young riders have been competing together since they were children.
"She's like my sister," said Sternlicht. "We were best friends since we were born, and she's family to me. It's amazing to have that kind of connection with someone in the sport."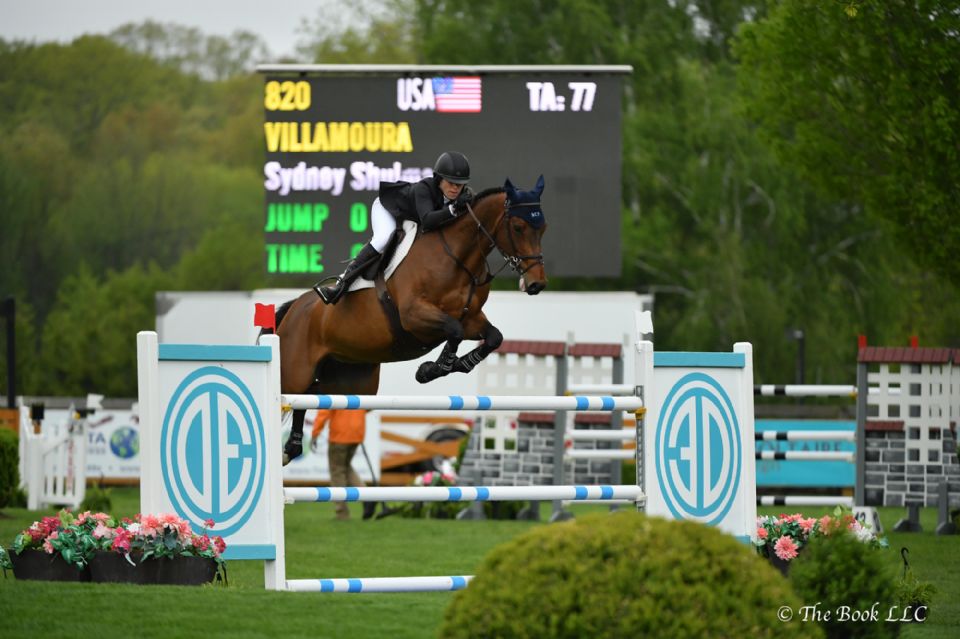 Shulman and her nine-year-old mare by Diamant de Semilly, owned by her mother Jill Shulman, stopped the timers just short of the lead in 39.29 seconds.
"This is a relatively green horse, and she's small, but she's just shown class after class that she tries every time, and it's a great finish," said Shulman. "I think my horse comes up to Adrienne's horse's knee caps, but she's super quick across the ground, so I really had to stay calm and cool and collected. I'm thrilled that Adrienne won today; it almost feels like I'm winning myself when she does well."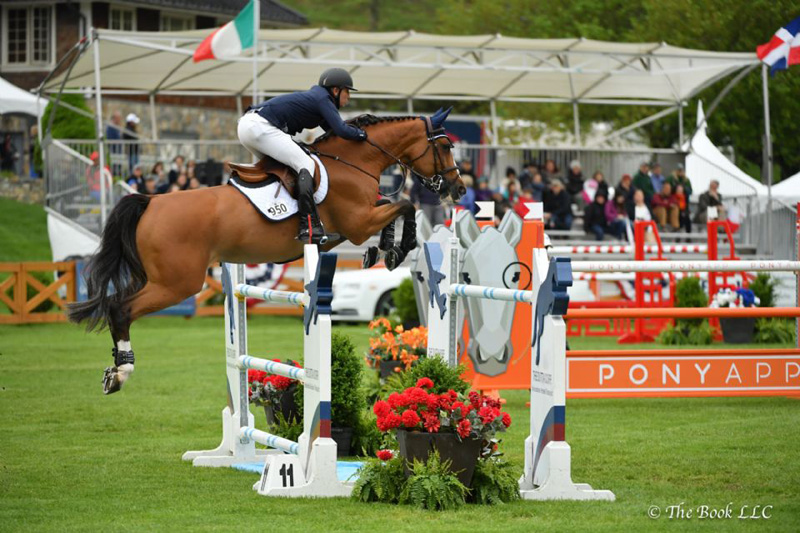 Charles Jacobs of Boston, Massachusetts, jumped into the top three with a double-clear finish in 40.08 seconds riding his two-time FEI World Cup Jumping Final mount, Cassinja S, a 12-year-old Dutch Sport Horse mare owned by CMJ Sporthorse, LLC.
"I bought her as a 7-year-old, and she's my girl – I love her," he said. "I have been jumping here at Old Salem Farm for many years, and the showgrounds make significant improvement each year. It's a great show and we get top horses and riders who come out year after year. It's always a pleasure to jump on a grass field, win or lose."
With a time of 41.34 seconds, Ireland's Cormac Hanley finished in fourth riding Alma Z, owned by Heathman Farm, LLC, and Canada's Mario Deslauriers rounded out the top five aboard Bardolina 2 for owner Wishing Well Farm, LLC in 41.39 seconds.