Uniondale, N.Y.—April 26

Cristalline might be Adrienne Sternlicht's self-proclaimed best friend, but the 14-year-old Oldenburg gelding Toulago (Toulon—Grand Clou, Carthago Z) is the horse she can count on no matter the situation.
So when they faced the task of dethroning Beezie Madden and Breitling LS during the jump-off phase of the Masters One Prestige Italia 1.55-meter class, held at the Longines Masters of New York, Sternlicht knew she could count on "Toulie" to brave the test.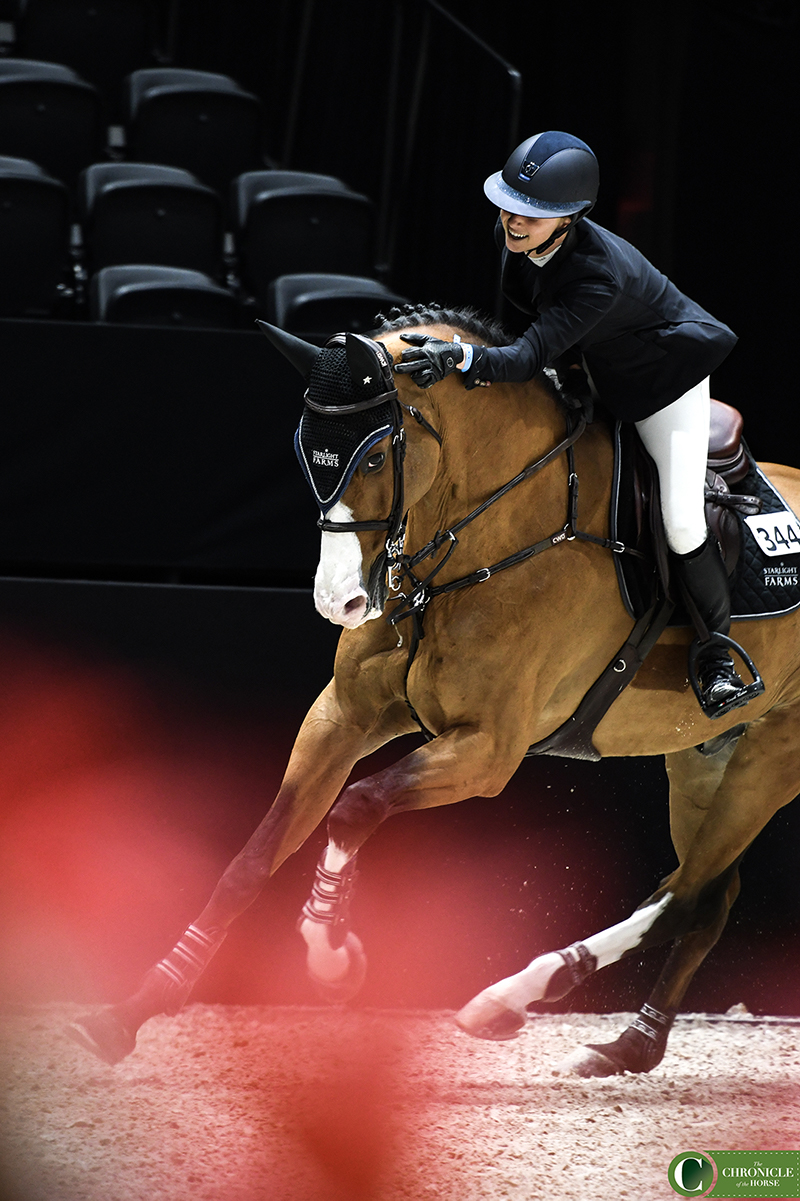 "I have an amazing partnership with him; he has the biggest character of any horse I've ever been around," said Sternlicht, who partnered with Toulago two years ago. "I think that's a testament not just to my closeness with the horse but my grooms; they really shower him with love, and he really fights for me as a result of that."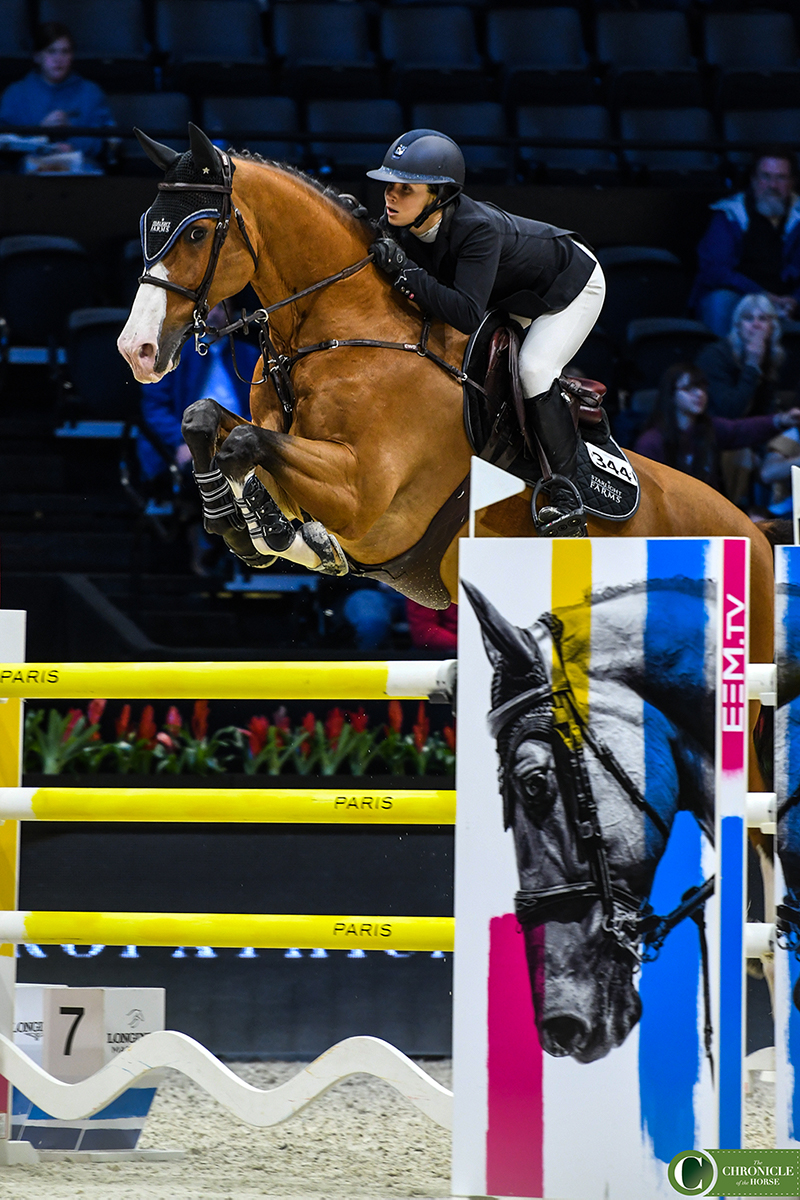 "He's an older horse, and now I know how to sort of push his buttons in a way to get him to perform his best for me," she added. "I think a win with him is almost more meaningful to me in some capacities. While I consider Cristalline as my best friend in the world—that's special in and of itself—I think [Toulago is] an amazing horse with a heart of gold. And any time he competes like that it makes me really proud."
A day after winning the Masters One EQ Exchange 1.45-meter class aboard the 14-year-old Belgian Warmblood mare Fantast, Sternlicht returned to the Coliseum for Friday's penultimate class aboard Toulago. The pair were one of six combinations to jump clear in the opening round. As last in the jump-off order,  they crossed the timers in 33.96 seconds to take over the lead from Madden, who would finish second on a time of 34.17 seconds.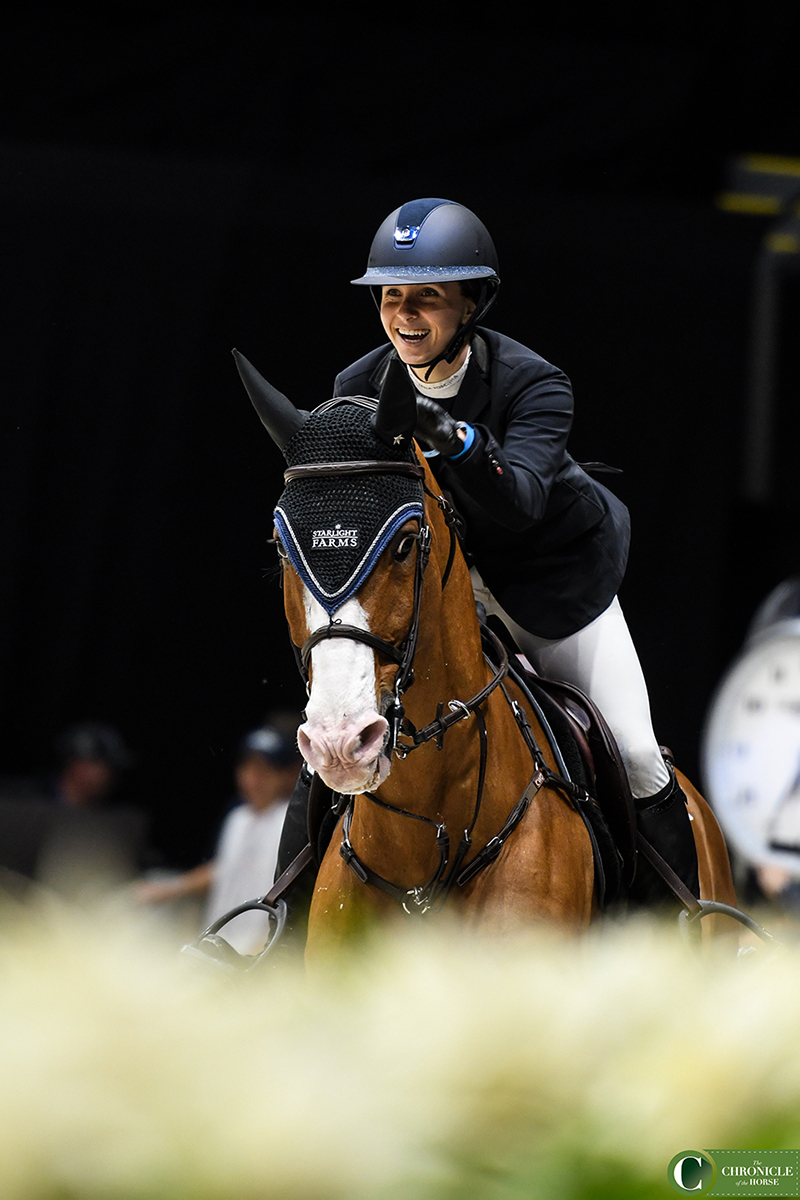 "I bought him sort of as my seasoned grand prix horse," said Sternlicht. "I actually bought him at the same time I purchased Cristalline, who was only 8 at the time, and he's sort of been my very reliable horse. I know I can always call on him. He has had to step up a bit more than I think maybe we anticipated with my other two top horses not competing in the big classes."
Toulago's last appearance on the international circuit was at the Winter Equestrian Festival in Wellington, Florida, and he returned home to Sternlicht's Greenwich, Connecticut, base following its close.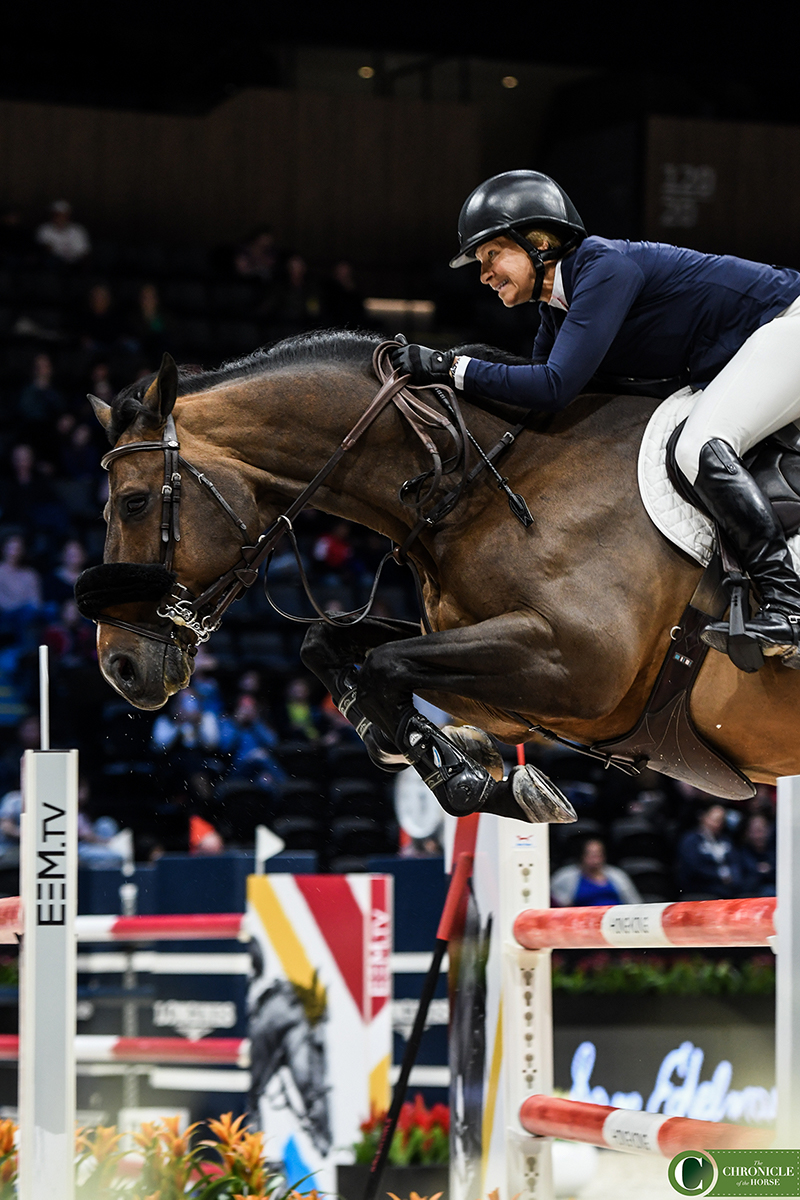 "I'm so happy to be home; it was a really long winter," said Sternlicht, who spent the winter in Wellington.  "And I think with my top horse [Cristalline] being out and some newer horses to me that I was developing, I think it can get defeating at times. While trying to stay level-headed, a competitive person like me wants to be in the big ring jumping Saturday night grand prixs and having success doing that. And so I think coming home for me has really just been a reboot."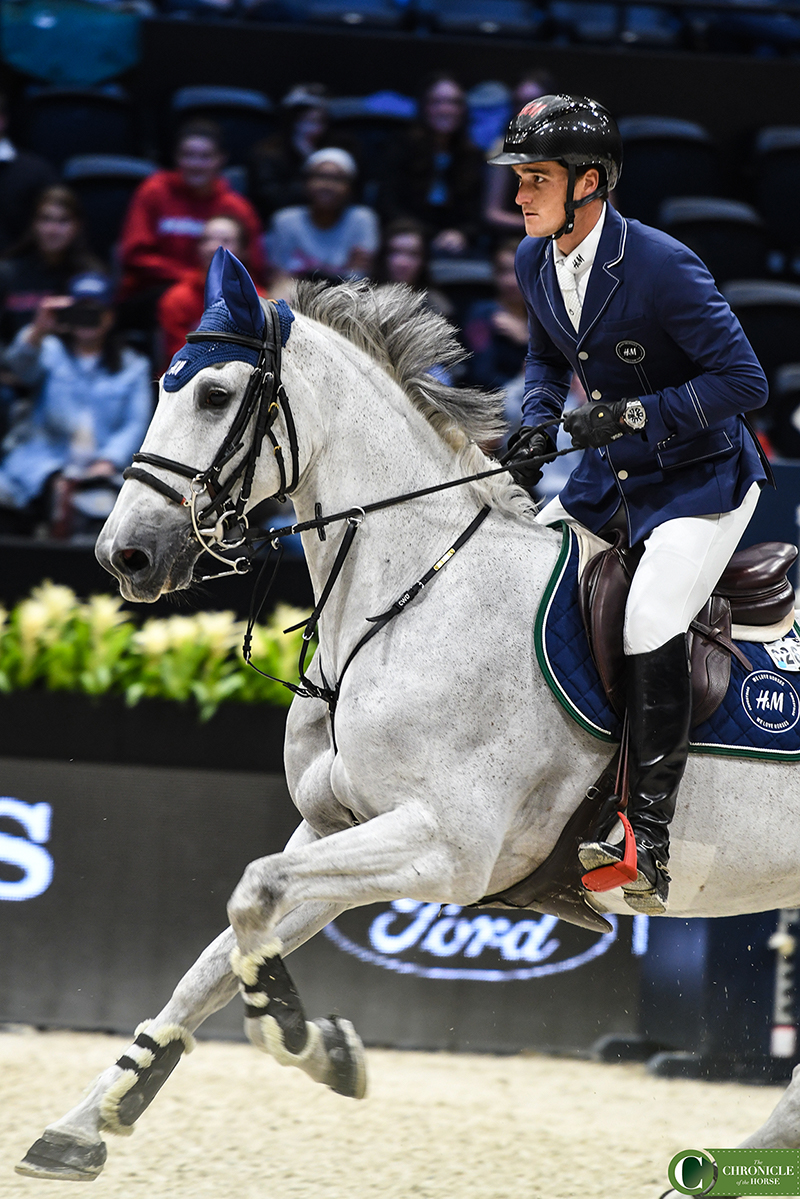 "I also just moved into my own farm," she added. "The experience of having that and everything there is to learn about managing a farm and having my horses at home will be instrumental to my improvement. So I'm just really happy to be home and to be here. I'm so happy with my horses."
---