In the equitation world, most top mounts move around frequently as riders age out, but Copperfield 39 has a forever home with Elli Yeager. Their partnership began when she was just 10, and now that Yeager's in her last junior year, she's capitalizing on the benefits of knowing every inch of her chestnut steed with a big win in the Platinum Performance/USEF Show Jumping Talent Search Finals—East (North Carolina) last weekend, and a second-placed finish in the Dover Saddlery/USEF Hunter Seat Medal Final.
Bred in Germany by Stephen Ingrid, the Holsteiner (Crawford 5—Pedeka, Caletto III) started in the equitation ranks in 2013 under Spencer Smith's tack before Alexis Graves took the gelding to his first equitation finals. Alexandra Ladove leased "Copper" the following year, but when she got horses that suited her better, trainer Karen Healey asked Yeager to take him for a spin.
"Karen threw me on out of nowhere and was like, 'Go jump that jump,' and that's when we knew," recalled Yeager. "It's been smooth sailing ever since."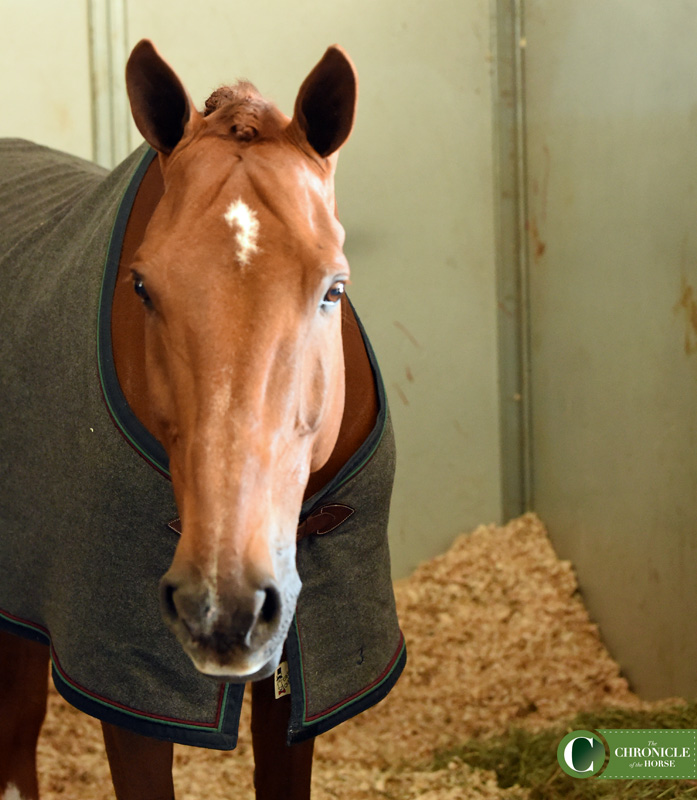 The pair started in the 11 and under equitation classes and contested their first 3'6″ indoor finals in 2015. In 2018 they won the R.W. "Ronnie" Mutch Equitation Championship at the Devon Horse Show (Pennsylvania) and then won the Lindsay Maxwell Charitable Fund Washington International Horse Show Equitation Final (District of Columbia).
"He's stayed the same, but I've grown, so he's had to adjust with that," Yeager said. "When I got him my parents were going through a custody battle, and the day that we finished our case we purchased him. He's really my therapy horse honestly and my best friend. He's the absolute best."
We went behind the stall door to get to know Yeager's superstar better.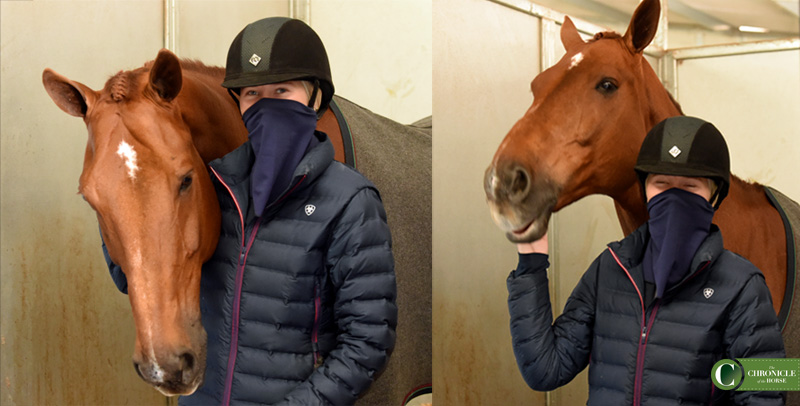 • While Copper is sweet, he's not a hugger.
"Sometimes you'll get lucky and get like a two-second hug," Yeager said.
•  He's got a spot at the family dinner table.
"Before finals, my dad will come in and talk to him and all that," Yeager said. "He's human; he's not a horse. Two nights ago I brought my dog over, and my dad and I sat and ate dinner with him. All of my horses are a part of our family."
• He can be picky, but give him the right treat, and he'll love you forever.
"You give him cookies, and he will do anything for you," Yeager said.
Topping his list of favorites are Kelcie's Pumpkin Spice Horse Treats and glazed munchkins from Dunkin Donuts. On the no-thank-you list? Bananas.
"He doesn't like the texture," Yeager said. "I mean I don't either, so I can't blame him, but he likes the simpler treats. He doesn't like a lot of other things. He doesn't like the peppermints as much. He'll keep them in his mouth for like two seconds, and then he spits them out."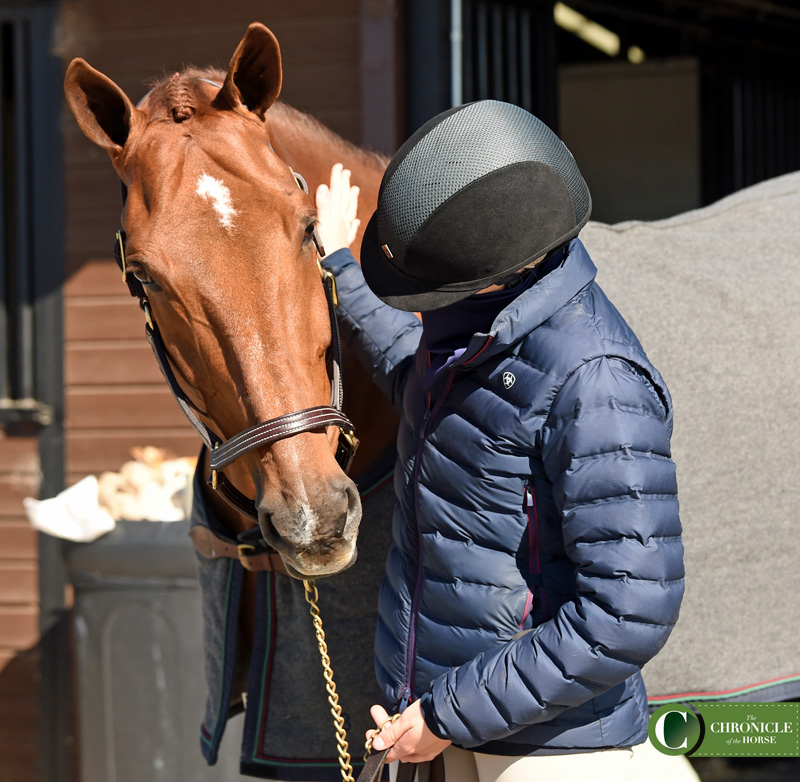 • If Copper is nuzzling you, don't be fooled into thinking it's out of affection. He's on the hunt for treats.
"He really likes to nudge people," Yeager said. "He's like, 'Give me my cookies!' Like where is it? If I put cookies in my pockets or any of my pants or jacket he can find them, so he'll nudge his way around to feel for where they are."
•He's best buddies with Yeager's dog.
"He nudges her, and she licks his nose, so they get along great," she said.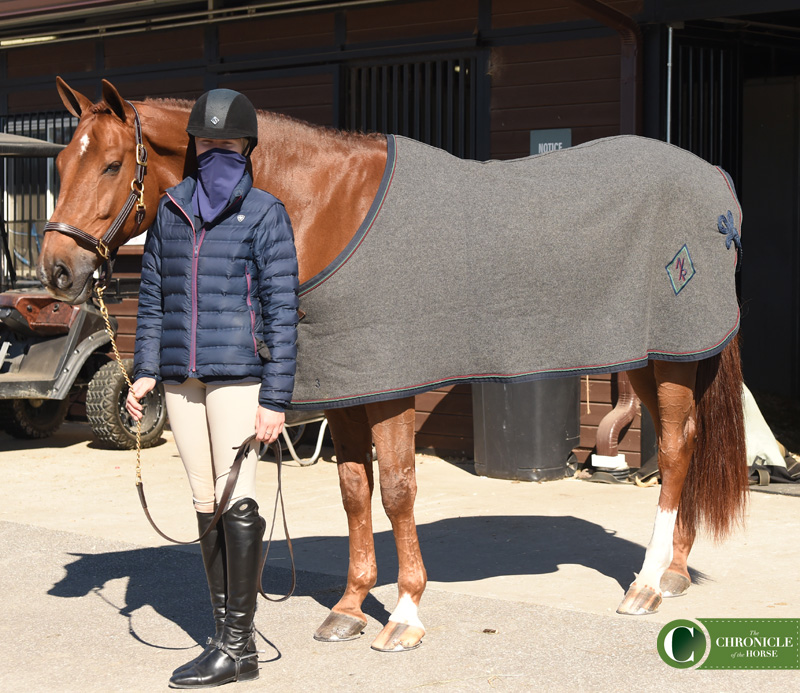 • Copper is easy to get ready for the ring. He'll go on the longe line once for about 10 minutes, and he gets in one buck—that's when you know he's ready. For the rest of the week, all he needs is a light flat. If the class is later in the day he'll go out again for a tack walk so he doesn't stand in his stall all day and to keep his muscles loose.
•Because he's so experienced, Copper doesn't do much jumping at home. His flatwork is his weak spot, so Yeager spends most of her energy on making him more supple.
"We'll do an occasional pole exercise with the bounces just to keep his balance up, but he's pretty perfect; he doesn't do a lot," she said.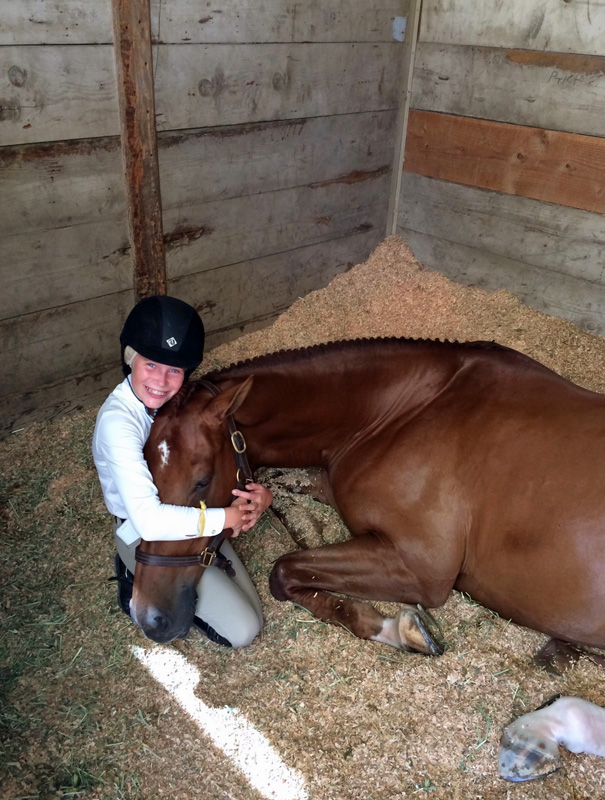 • Copper does have one vice: He cribs. To manage the habit, the Yeagers make sure he always has a "cribbing bucket."
"The other day he didn't have a cribbing bucket in there, so he pulled his halter through the door and broke it because he cribbed on it so many times," Yeager said.
"[It's] like if somebody is a smoker—he's a smoker, but he cribs instead," she continued. "It's just something that he has to do. I'm not going to tell him no because he's perfect every other time."
• When asked what kind of person Copper would be, it took Yeager no time at all to come up with an answer.
"He'd for sure be like a grumpy old man," she said. "He would be all business all the time, but he would be [a tad] grumpy."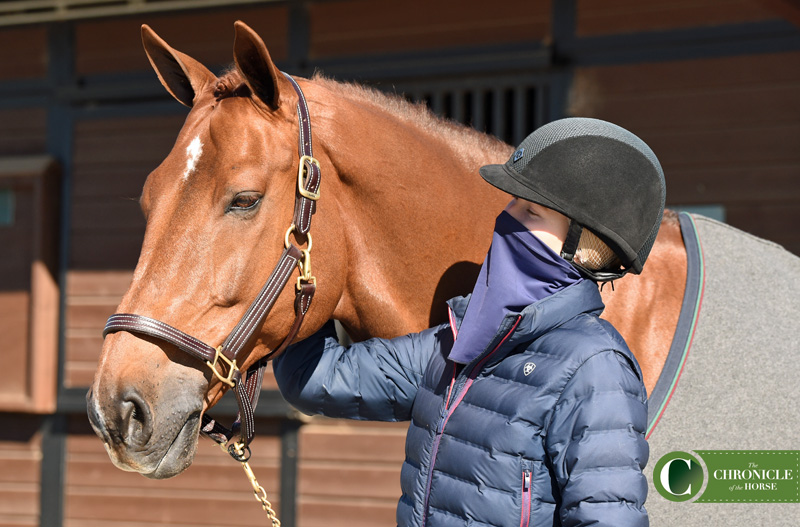 • From Karen Healey's farm in California to Beacon Hill and now North Run on the East Coast, Copper has always been a barn favorite due to his easygoing personality and the fact that he's an easy keeper.
• Yeager's aging out of the juniors this year, so Copper may get leased out next year, but Yeager's never going to sell him.
"He will retire with me and stay with me, and my dad [Lou Yeager] might start riding him. Look out for that!" she said, suggesting they might do adult walk-trot in the future. "[My dad's] ridden Copper a lot actually. When I rode with Tasha [Visokay] and Karen Healey he would get on and do some poles. He recently hurt his knee, so he can't ride right now, but probably after finals, when Copper has his time off, he'll get on and walk or something."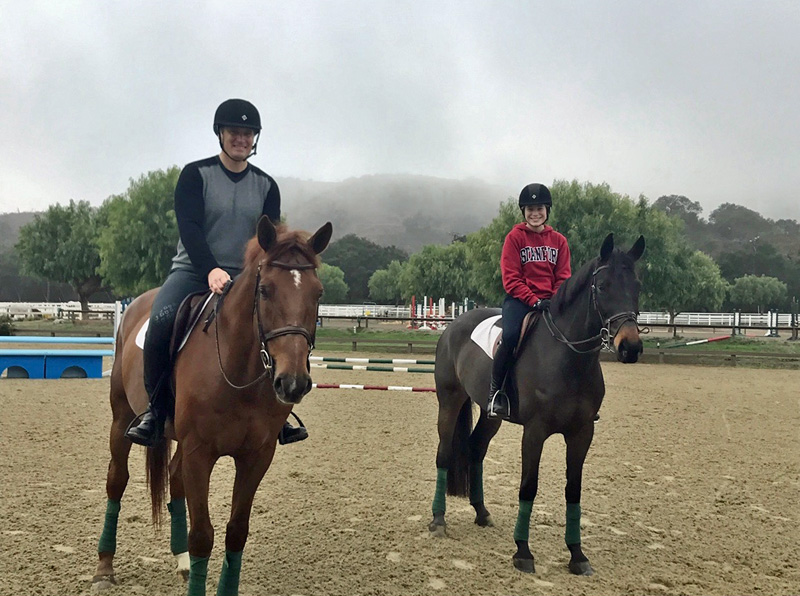 ---