Washington, D.C.—Oct. 27
Elli Yeager was still shaking when she sat down for the press conference after winning the 2018 Lindsay Maxwell Charitable Fund Equitation Finals at the Washington International Horse Show. She's been dreaming about winning the equitation championship at Washington for years, but didn't expect it to happen when she was only 16.
"This is my favorite horse show and it went better than I ever could have imagined," Yeager said. "I didn't think this was ever gonna happen. I'm so grateful that it happened here at my favorite horse show with my favorite horse. It's better than I could have asked for."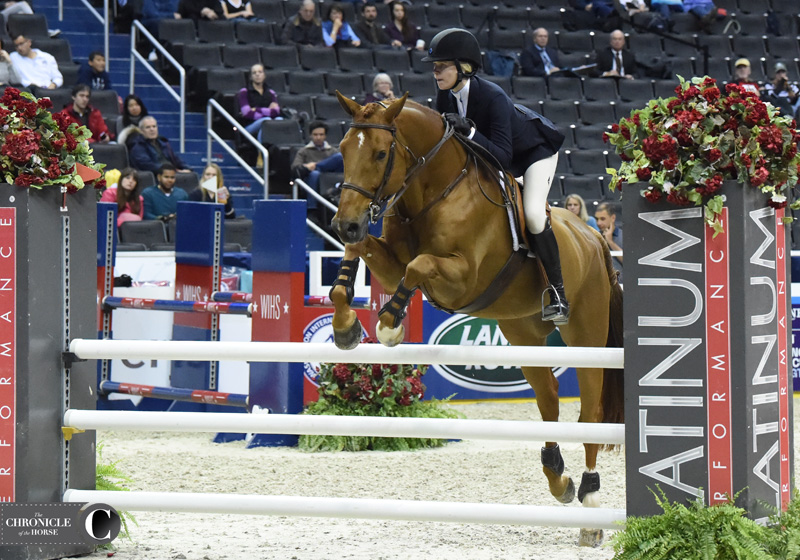 Yeager rode her own Copperfield 39, a 12-year-old Holsteiner (Crawford—Pedeka) gelding she's owned for 6 years. She got him when Alexandra Ladove (an up-and-coming equitation rider at the time) was looking to sell him in the wake of purchasing two new horses. Yeager's mount at the time was nearing retirement, so Yeager sat on "Copper" for a hack and immediately felt like she belonged on him. Although they grew up together, Yeager said that Copper hasn't changed much.
"I've grown about 10 inches [since we got him]," Yeager joked. "But he's always been the same. He always has his game face on, he's never let me down, and he's been the best horse I could ask for."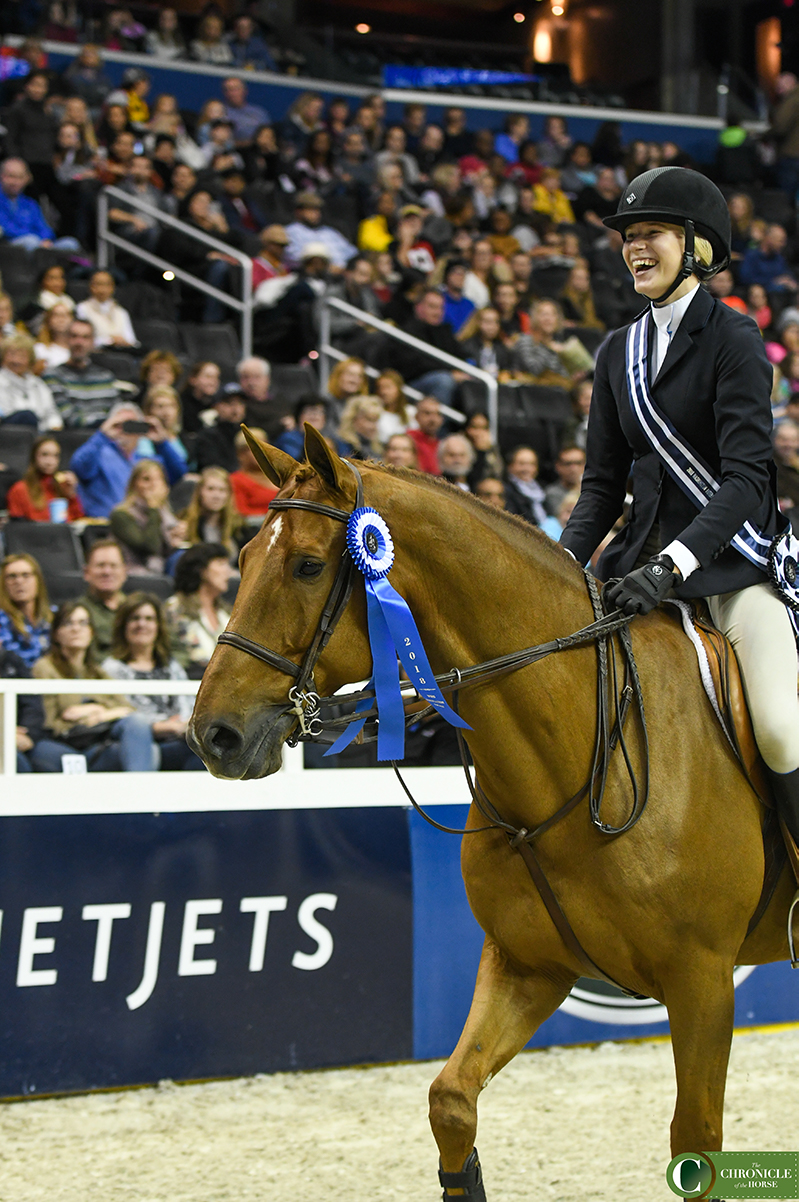 Yeager, of Wellington, Florida, led the field of 40 riders after the hunter phase and sat fourth after the jumper phase earlier today. The final phase saw the top 10 riders over the same course as the jumper round, but on swapped mounts. Yeager impressed judges Brian Lenehan, Anne Kursinski, Mike Rosser and Steve Wall with a smooth, tidy round for a final score of 279.25.
Yeager trains with Stacia Madden of Beacon Hill Farm (New Jersey), and barn mate Coco Fath finished second on a score of 278.25. Brian Moggre claimed the last spot on the podium with a score of 274.75.
"All 10 of these rounds were splitting hairs to decide," said Kursinski. "It's a fun class to judge because the quality of the young American riders is outstanding. I'm excited about the future of U.S. show jumping."
Fath and Yeager swapped onto each other's horses for the final round. Though they were familiar with each mount they had only ridden them once in a lesson, which wasn't much to go on when the difference between first and second place ultimately became a single inside turn.
"Copper is a lot like my horse [Class Action], he likes the same kind of ride," Fath, 18, said. "I couldn't be happier to be here and be part of a top-two finish. I was so happy with my horse all week."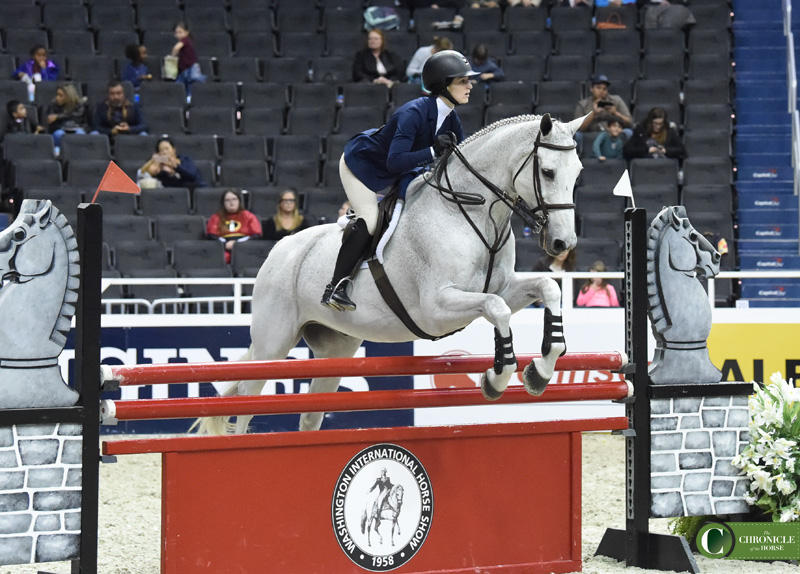 Madden commended both of her riders for their consistency. Yeager recently won the R.W. "Ronnie" Mutch Equitation Title and section C of the ASPCA Maclay Horsemanship class at the Devon Horse Show & Country Fair (Pennsylvania). Fath won section A of the ASPCA Maclay Horsemanship class and held the lead going into the final round of the Lindsay Maxwell final.
"Both of them have such an unbelievable appreciation for the horse and I think the partnership really shows," Madden said. "When you come into a venue like this where the horses have to be worked a certain way—meaning you can only ride for 30 minutes at 3 a.m.—then it's really a level playing field and that's where these kids really shine. The tight time allowed and the jumper phase allowed you to really see the trust and the partnership these girls have with their horses."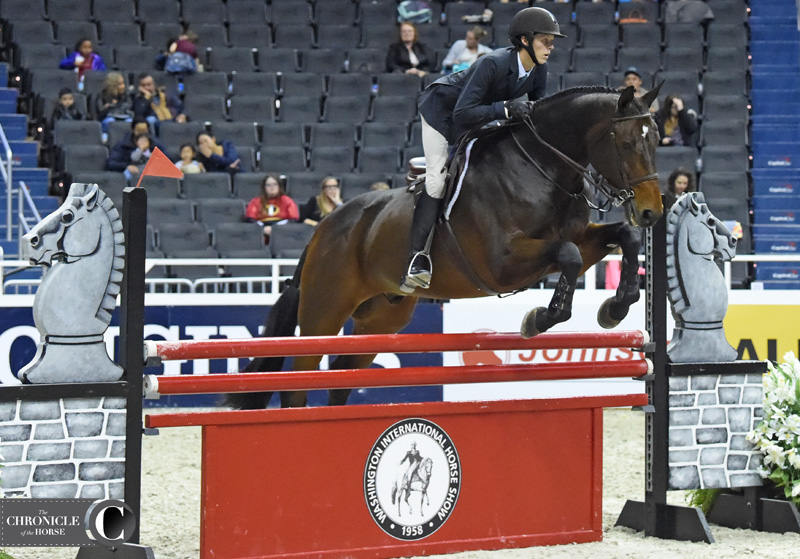 IMPORTANT LINKS:  All the COTH Washington International  coverage  |  What You Need To Know  |  live results/order of go  |  live streaming  |  show website
More in-depth coverage of WIHS will run in the Nov. 22 print issue. Subscribe today!