Devon, Pa.—May 25
When Elli Yeager showed up at the barn this morning to get ready for the ASPCA Maclay, her trainer Stacia Klein Madden gave her a choice: She could ride her up-and-coming equitation horse as planned, or she could swap to her tried-and-true partner who had been having a great week.
Madden had done the math the day before and realized that a great go in today's Maclay could give Yeager the coveted R.W. "Ronnie" Mutch Equitation Title, so it might make sense to ride her more experienced partner. But that horse, Copperfield 39, had already competed in three classes the day before, so a he'd need to some extra time off with another class that wasn't on his original schedule.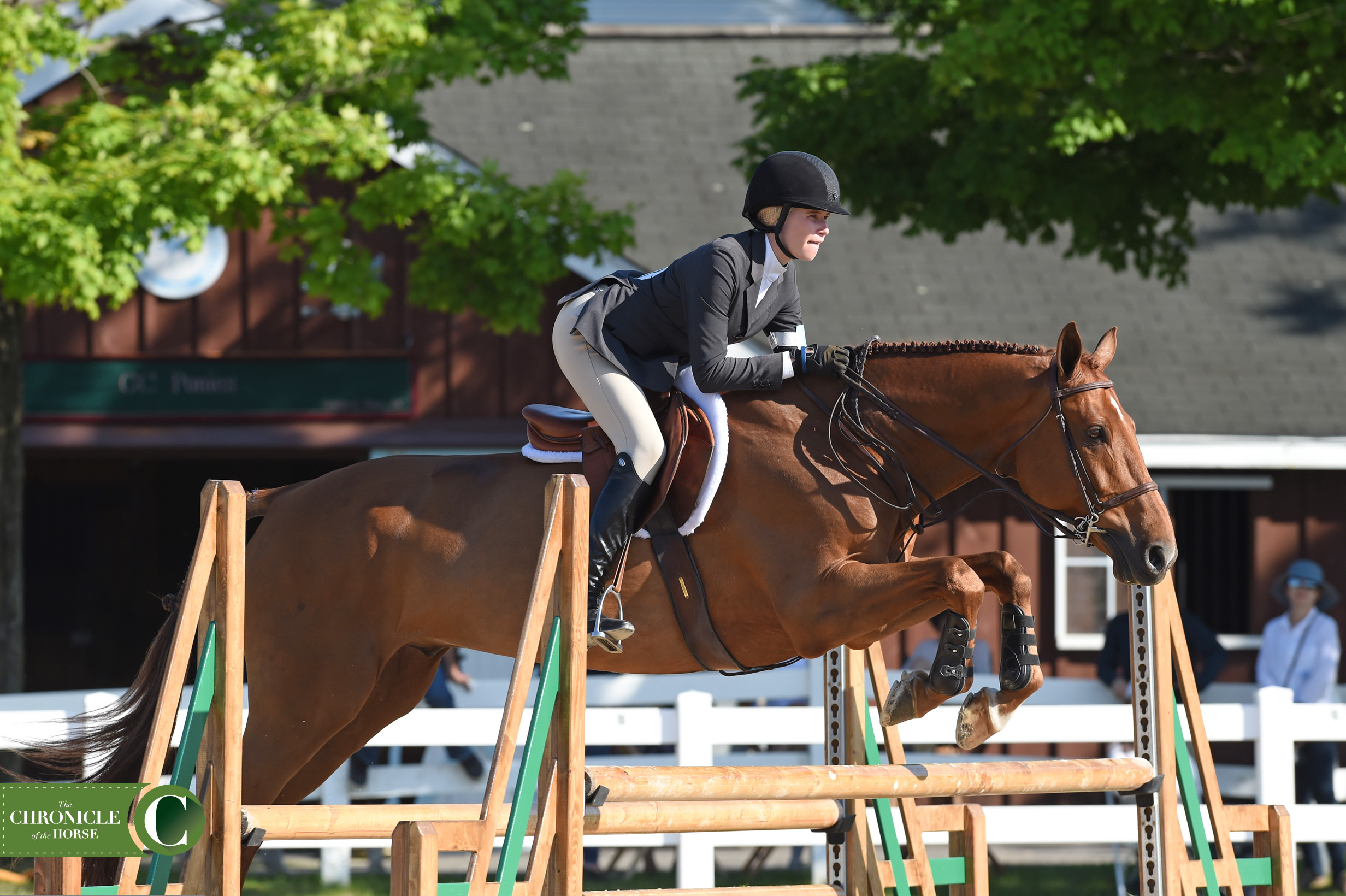 Yeager chose to ride Copperfield 39 in today's class and rearrange her future schedule, which that paid off with a blue ribbon in her section of the ASPCA Maclay. Coupled with a blue in the Platinum Performance USEF Show Jumping Talent Search Medal, a red ribbon in a Washington International Equitation Classic Jumper class and third in a Dover Saddlery/USEF Medal section gave her the coveted trophy.
"I came off Old Salem [New York] very confident with him, but I didn't want to get too excited," said Yeager, who hails from Westlake Village, California, but lately has been calling New York City home. "After having a good week like that I saw the possibility [of the championship], but I knew I couldn't get excited because I would have lost my mind."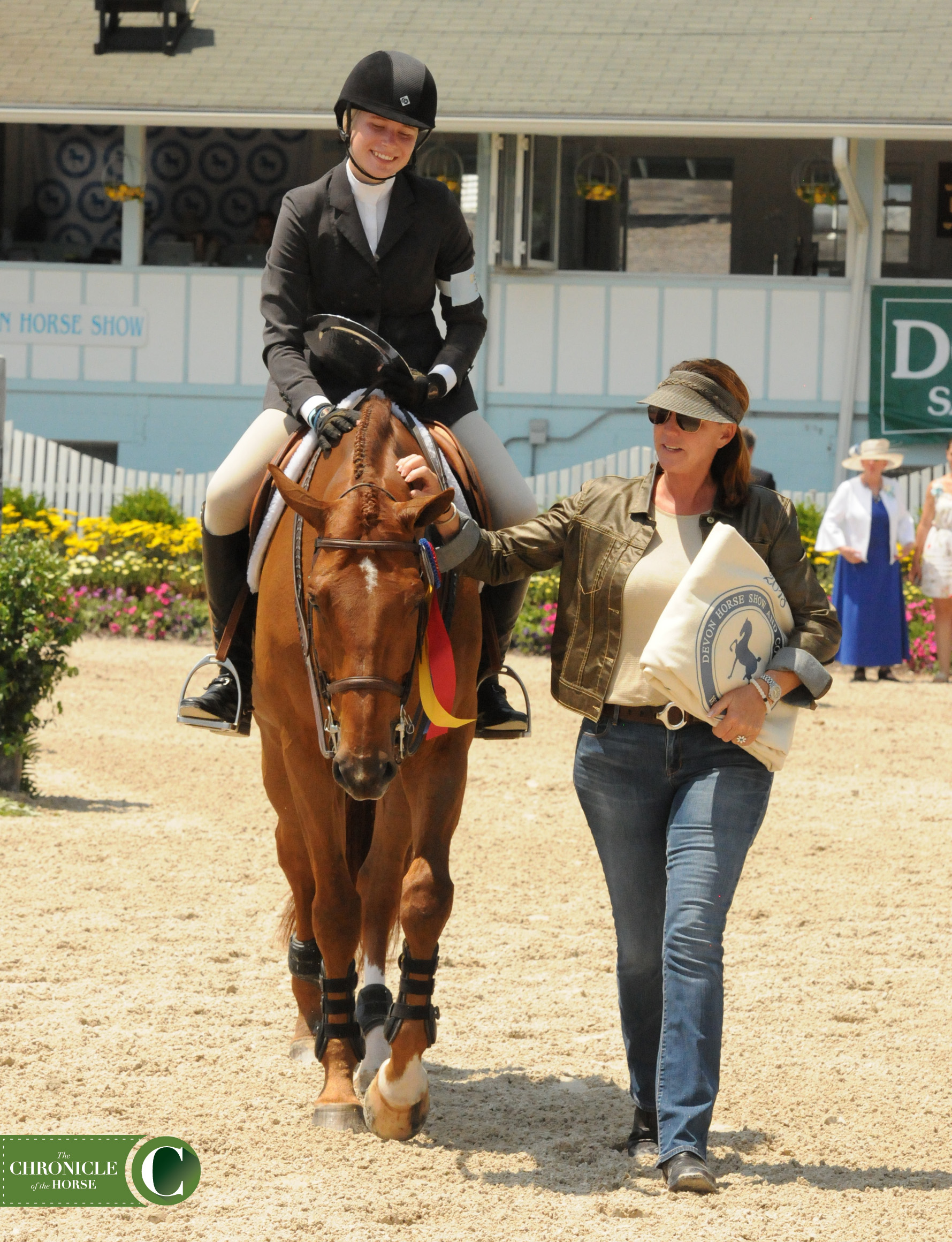 Madden, who runs Beacon Hill Stables in Colts Neck, New Jersey, has been working with the 15-year-old to tweak her equitation as she's grown taller—she estimates she's 5'10" or 5'11". But she has another edge too.
"I think it's a familiarity with her horse," said Madden of the four-year partnership. "She's had this horse since she was 11 years old. They really have a great partnership; they've been through a lot together. When you really want to count on a situation they know each other so well. I feel like I could send them in any ring in any course and they would be able to execute.
"There are still things that we're working on because Elli's style of riding when she was a young kid and got the horse is very different now," she continued. "What worked when she was a young kid, we're trying to make the ride a little more sophisticated."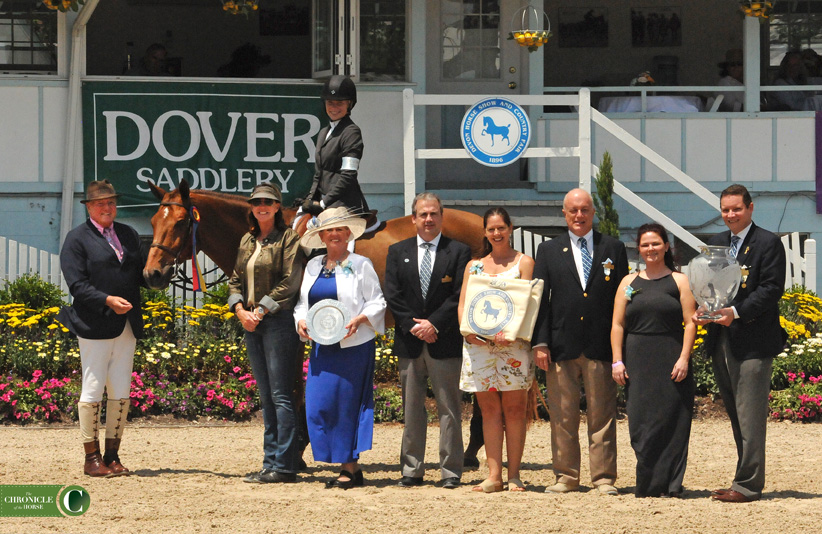 While Yeager only entered equitation classes at Devon, she's looking forward to competing her jumpers more as well, aiming for North American Youth Championships (New York) and the fall indoor circuit.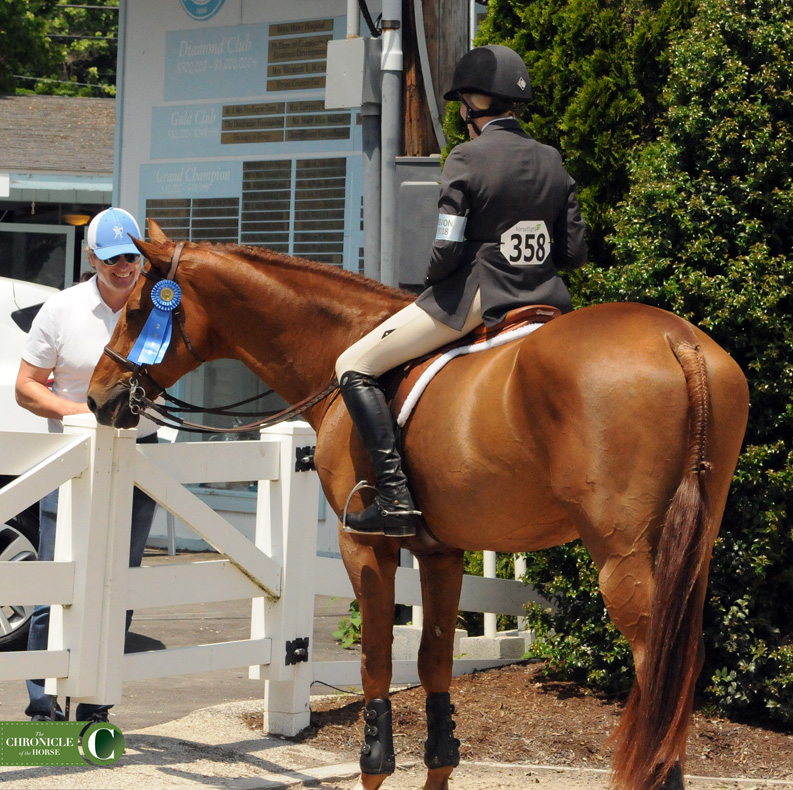 Looking for information on where you can watch and when your favorite riders or classes go? We've got it all in one place for you. 
Find all our coverage from the show here, and check here for full results.
Make sure you're following us on Facebook, Twitter and Instagram as well.
Want more Devon? Check out the June 18 issue of the print magazine. What are you missing if you don't subscribe?