Mill Spring, N.C.—Oct. 18

As it came down to the final two riders to be pinned in this year's Platinum Performance/USEF Show Jumping Talent Search Finals—East, Elli Yeager and Ava Stearns chatted amongst themselves.
They'd both been here before: the endless wait to see how you stacked up against the best young riders in the country; the small rush of relief each time your name wasn't called because it means you're one step closer to that coveted equitation final win.
So when Stearns' name was called as the reserve champion, Yeager couldn't resist a scream of delight as she broke out into a giant grin and reached down to wrap her arms around Copperfield 39's neck. Throughout the countless photo ops Yeager's enthusiasm never wavered, and after she'd completed her victory gallop, she was greeted by a number of friends who shared their congratulations.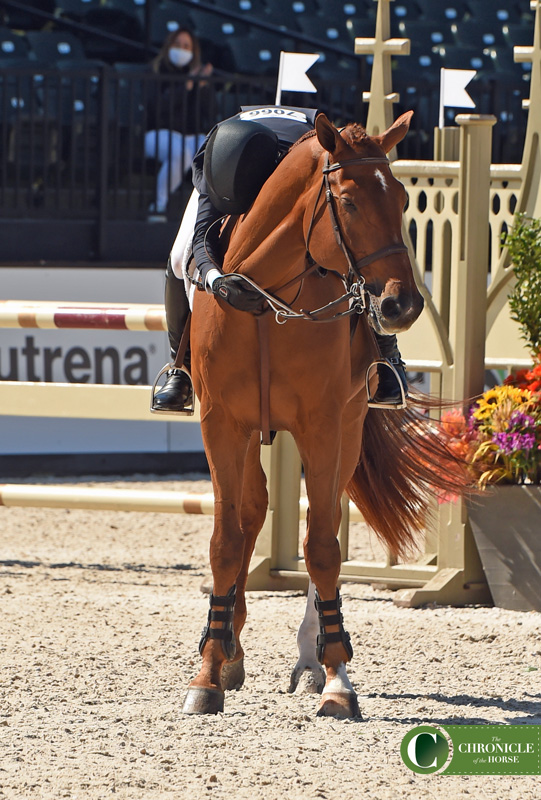 But before the experience could be complete, Yeager had to share a selfie with her dad, who has supported her endlessly (and even shares the ride on "Copper" on occasion).
"My goal was of course to come out on top, but I just really wanted to have a nice consistent round, have some fun," she said. "It's my last year, and it's with my best friend, so I just really want to have some fun."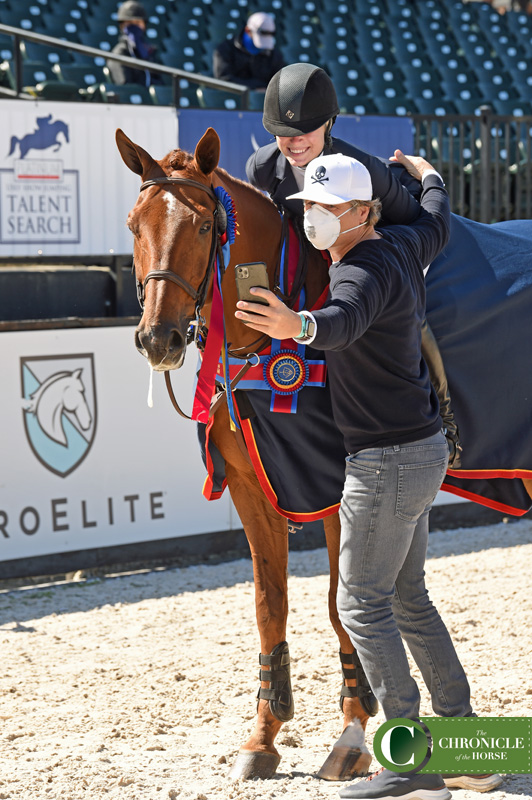 Yeager first met the 14-year-old Holsteiner gelding (Crawford—Pedeka) back in 2014. They've seen each other through barn changes and the challenges life throws you, and Yeager considers Copper to be her rock.
"He and I have known each other for so many years—it just clicks when we get on and go in the ring," said Yeager.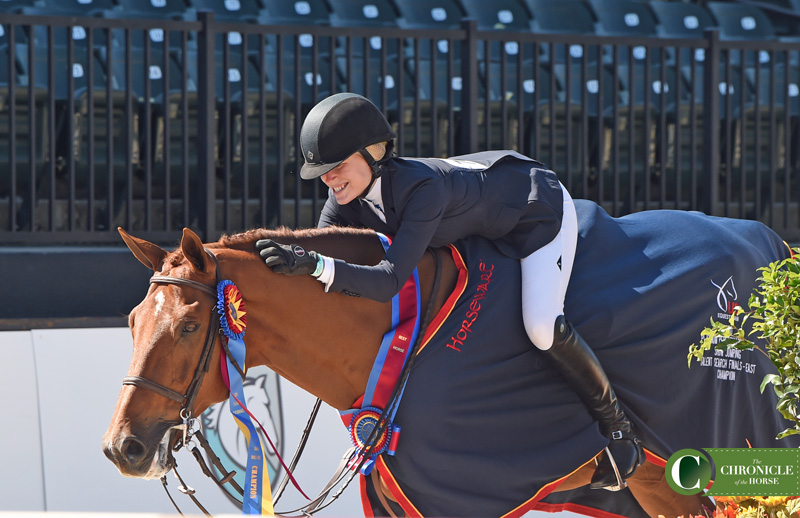 Yeager started the weekend in 11th following the flat phase, something she admits is a hard phase for them.
"The flat is definitely the hardest for he and I," she said. "Missy [Clark] and I and John [Brennan] have worked a lot on it. We changed the bit. We haven't had a jumping lesson; we've really just had flat lessons because that was our biggest concern."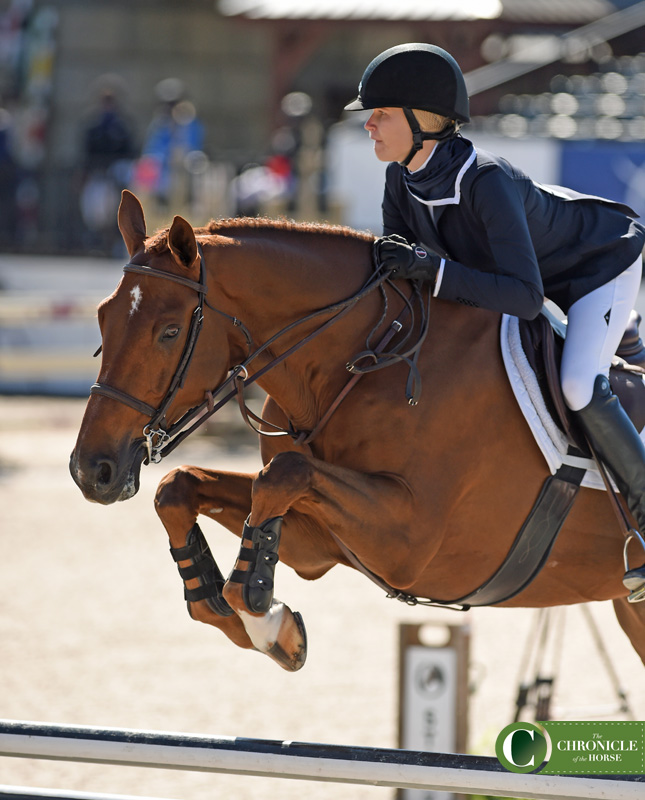 When it came to the jumping—that part was easy. They headed into the final day of competition at the Tryon International Equestrian Center in fourth and sat second after today's jumping round. The top four riders—Yeager, yesterday's leader Stearns, Taylor Griffiths-Madden and Zayna Rizvi—had a clean slate for the work-off, where they swapped horses.
All but Griffiths-Madden ride with North Run on a regular basis (though Griffiths-Madden has ridden with North Run on occasion), and they all had seen each other ride for years.
"You're rooting for each one equally, and you know however it shakes out is how it's going to shake out," said Clark. "It's no different strategy [if you have multiple riders advance to the work-off]; it's the same information you're giving everybody and you want the best for them. I'll tell you what, they all rode amazingly well."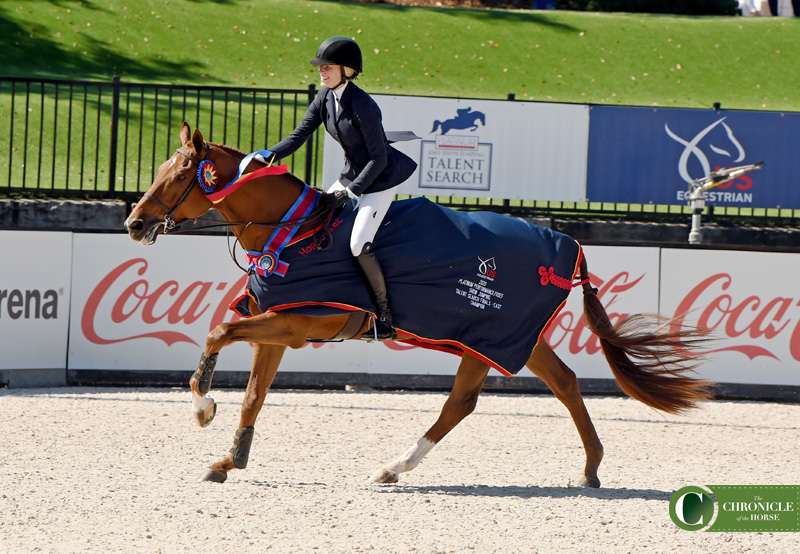 The win was especially sweet for the rider from Westlake Village, California, as today is her 18th birthday.
"This was always the hardest class for Copper and I," said Yeager. "We would win the Medal and Maclay at [the Winter Equestrian Festival (Florida)], and then we'd be like fifth in the USET, something like that, so this one is definitely going to stick with me forever, and it's really special."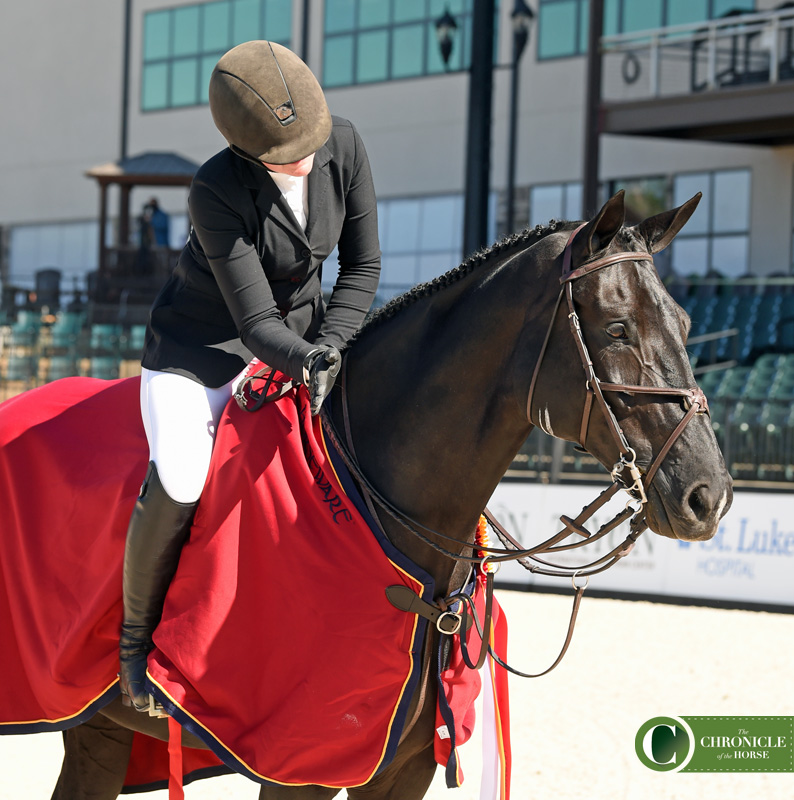 Stearns was pleased with her performance with Acer K, with whom she won the ASPCA Maclay Finals (Kentucky) last November.
"The final four is always a bit of a challenge, riding horses you don't know," she said. "I quite liked my round on 'Max.' He's perfect, and I know him quite well. I made a small mistake on Elli's horse. I had a swap and then luckily for me I actually had Taylor Griffiths' horse before she had him so I'd ridden him before, and Finn who is Zayna's horse is in the barn, so I've seen him go a lot, so I quite liked those two rounds, and I think we had fantastic horses in the final four."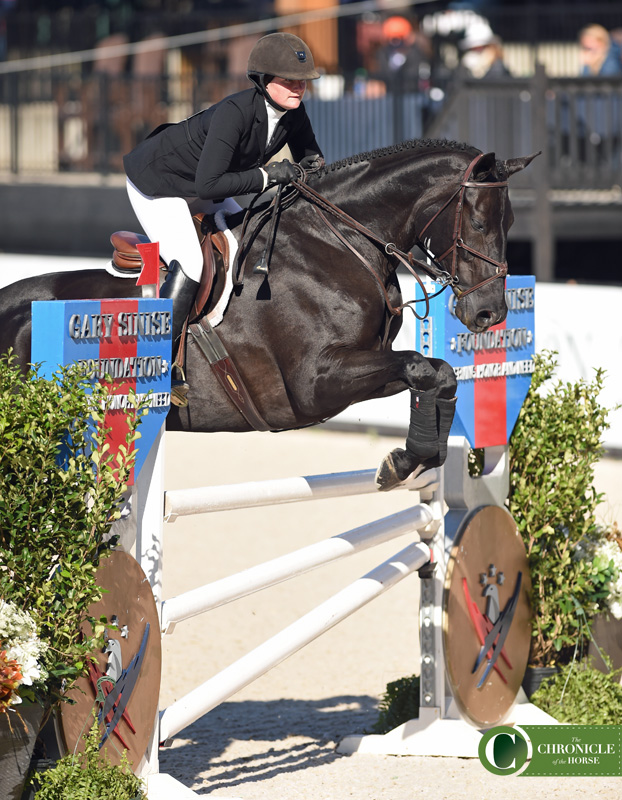 Rizvi made the largest move up the leaderboard, starting in 23rd after the flat phase and finishing third overall in her first Talent Search Finals. Griffiths-Madden finished fourth, and Copperfield 39 was awarded the Grappa Trophy for best horse.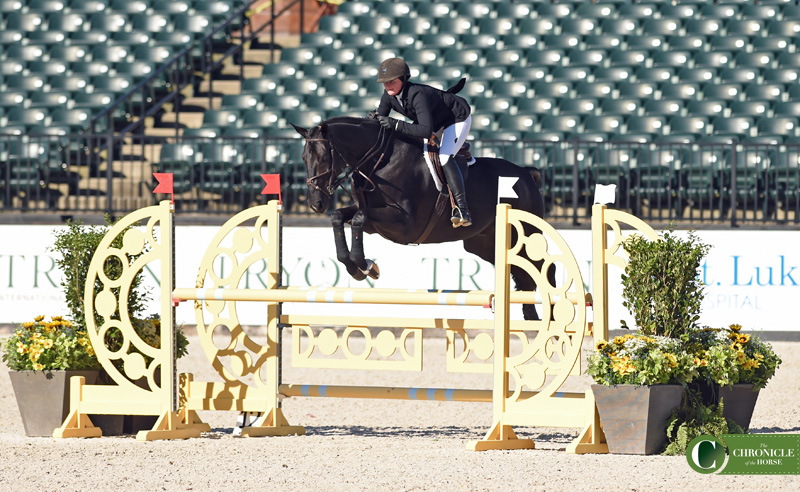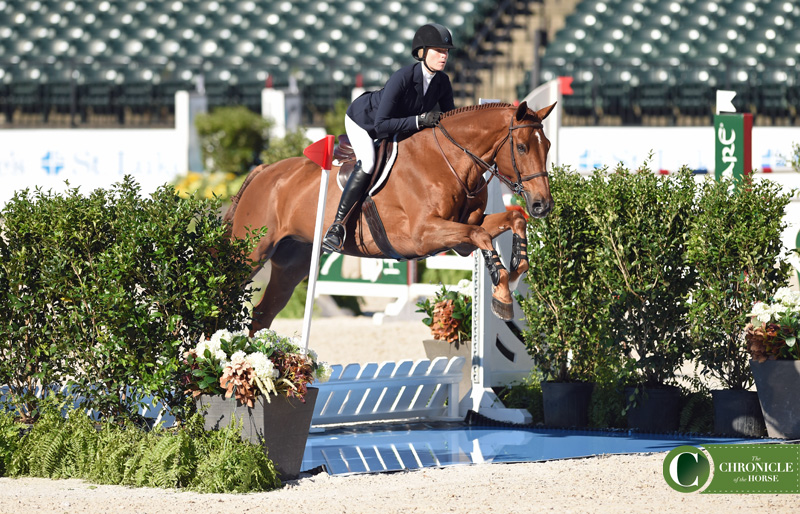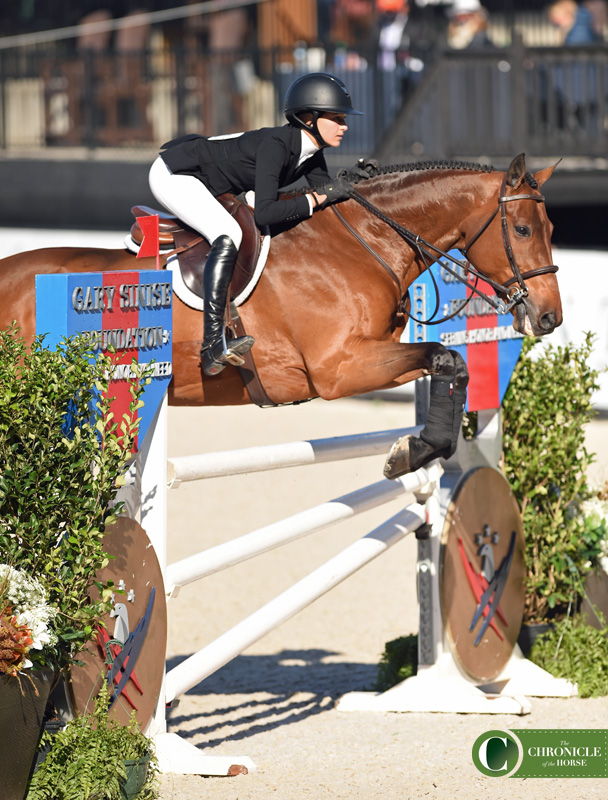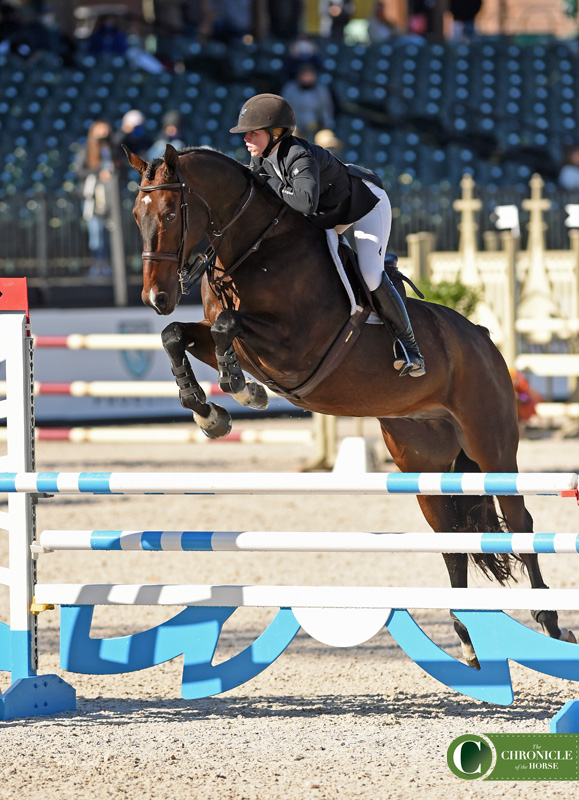 The phase III (jumping round) course: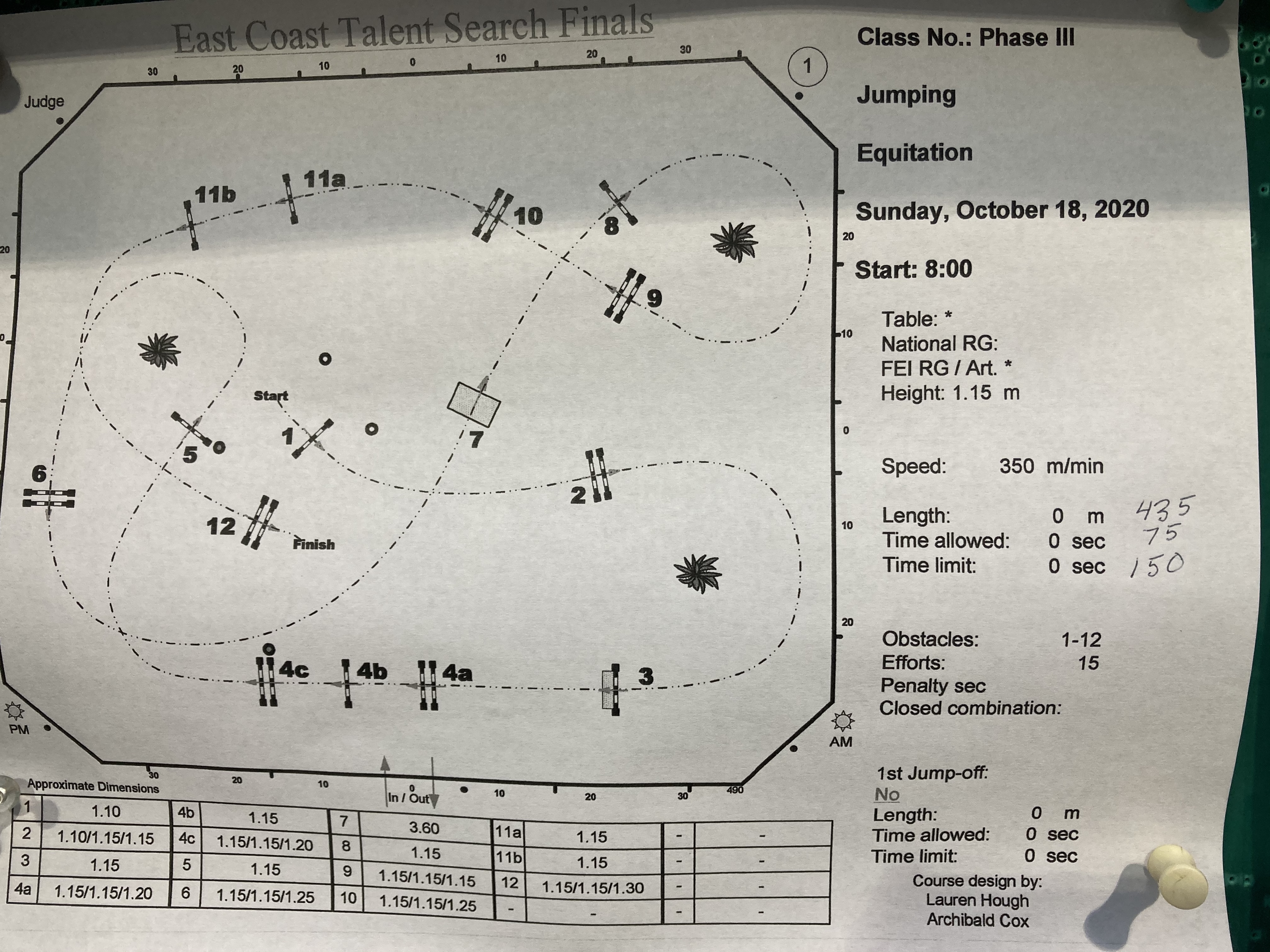 The work-off course: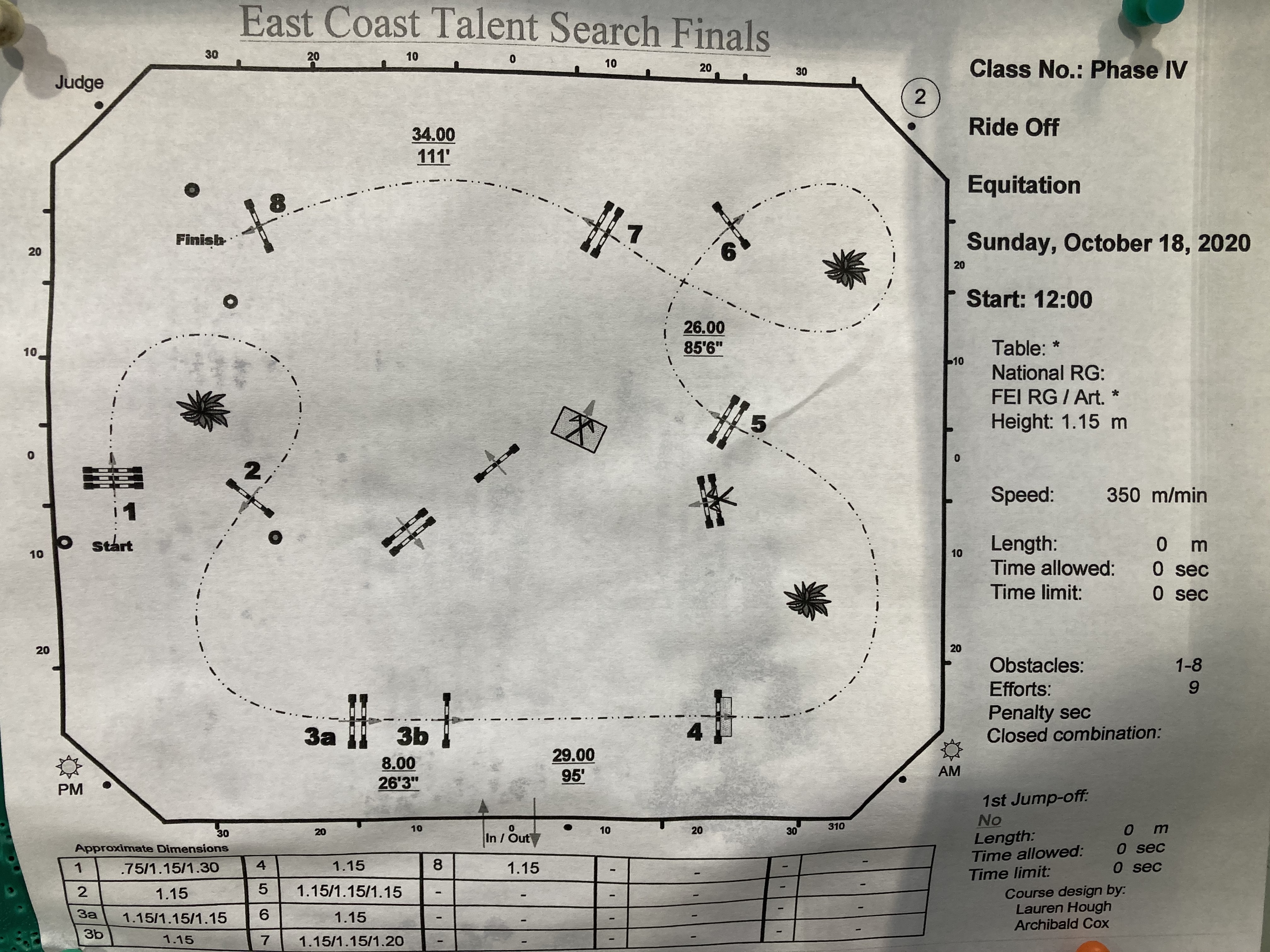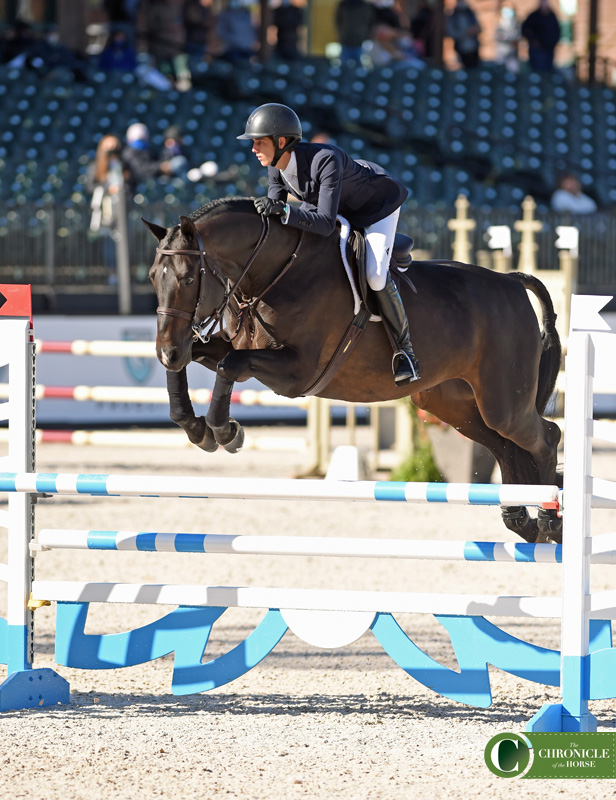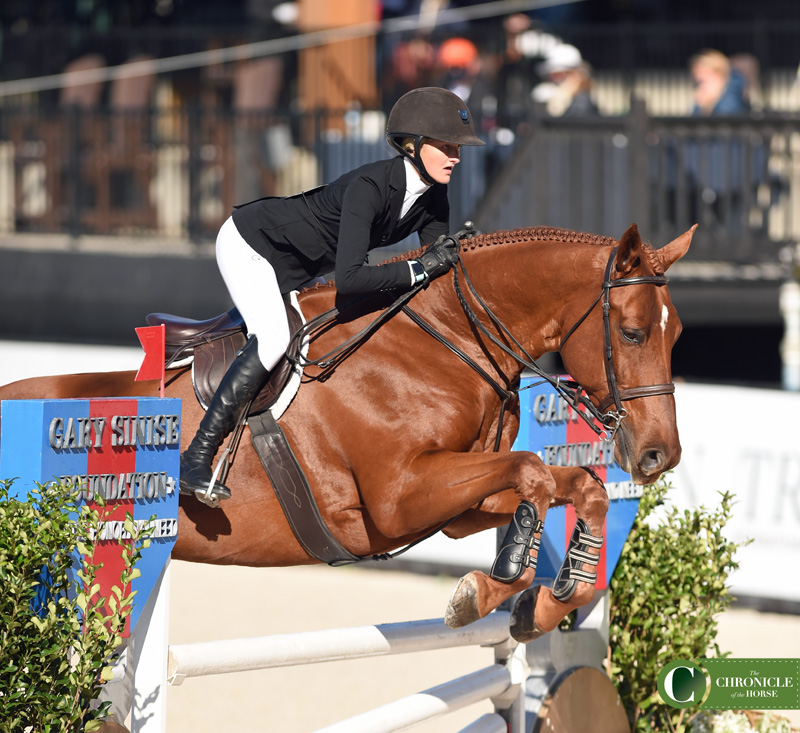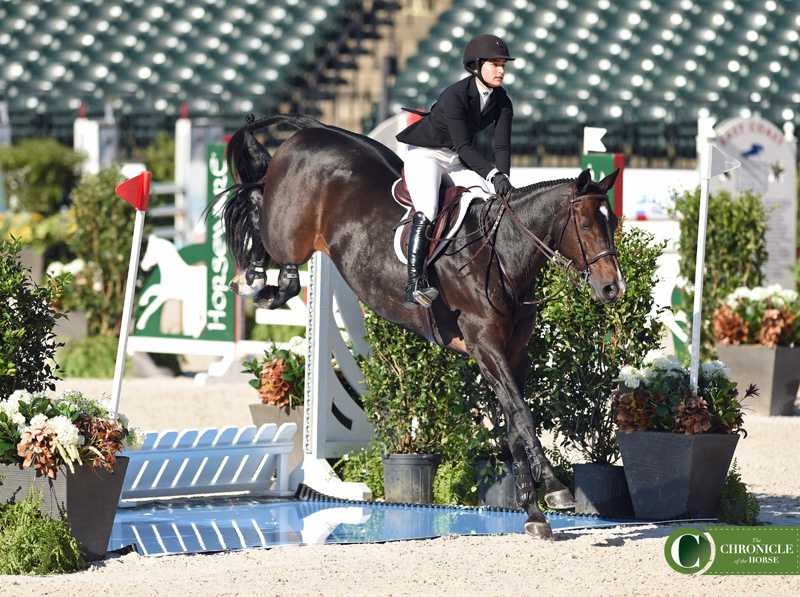 Be sure you're following The Chronicle of the Horse on Instagram, Facebook and Twitter @chronofhorse.
Get a full analysis of the Dover Saddlery/USEF Medal Final in the Nov. 9 issue of The Chronicle of the Horse magazine.
---