Wayne, Ill.—Aug. 22
Michele Bondy made the three day trek from her home base in Wilsonville, Oregon, to the Lamplight  Equestrian Center to ride Sonnenberg's Kain in the Markel/USEF Young Horse 4-year-old championship, and her perseverance paid off with a winning score of 84.60 percent in the preliminary test.
"It's been a lot of trust building," Bondy said of the Dutch Warmblood gelding (El Capone—Girona T, Carlton Hill VDL), who is owned by Sonnenberg Farm LLC, where Bondy has been the head trainer for six years. She specializes in training young horses, and has been riding Sonnenberg's Kain since he was imported from Europe in November 2018.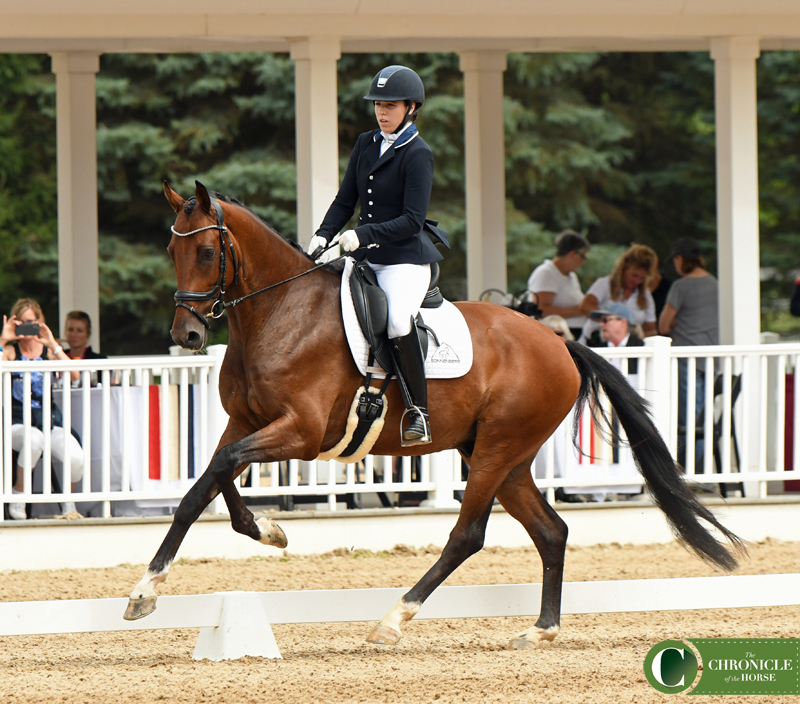 "Nine months ago I would have never thought I could walk around here on the buckle," Bondy said. "I spend a lot of time with him in his stall; I groom him myself, I just spend as much time as I can with him. He can be crabby with other people sometimes when he's tired, but when it's me he's like 'It's mom, it's fine.' I really like the relationship you get with the young horses as they grow and develop."
Alice Tarjan finished second in the 4-year-old preliminary test with Summersby II, and Craig Stanley placed third on his homebred mare, Kayenne CWS.
Sole Mio was home for less than a week after returning from the Longines FEI WBFSH World Breeding Dressage Championships for Young Horses in Ermelo, the Netherlands, Aug. 1-4. But the 5-year-old Hanoverian stallion (Stanford—Donna-Rafaela, Donnerschwee) wasn't fazed by the whirlwind of travel. He and Emily Miles topped the 5-year-old preliminary test with a score of 89.00 percent.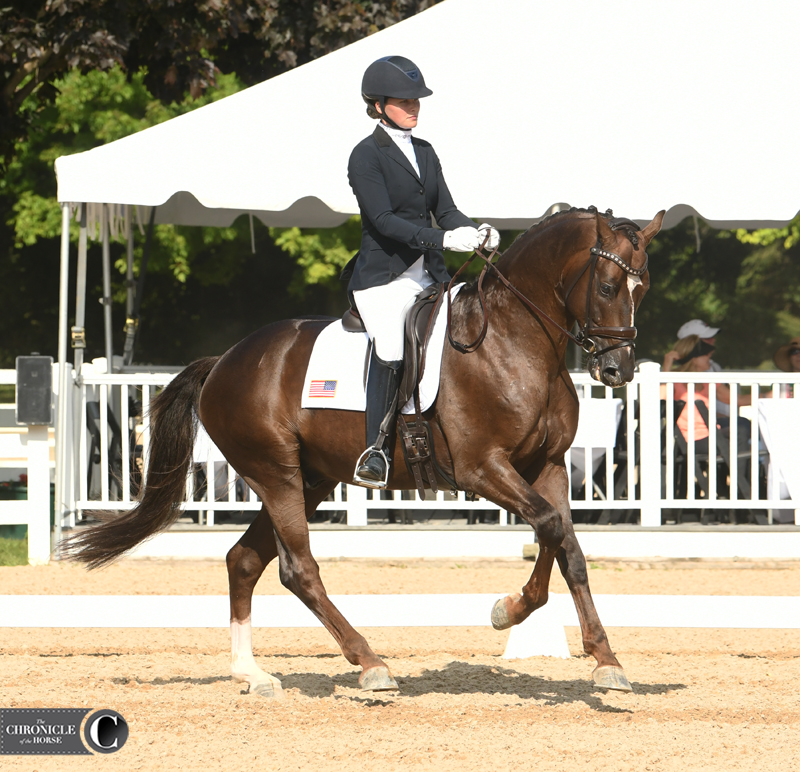 "I rode him once during those six days he was home," said Miles. "So we got here, and he was pretty hot, but he came out today, and I'm so proud of him; he's an unbelievable teammate."
Sole Mio won the 2018 Markel/USEF Young Horse 4-Year-Old Dressage National Championship.
"I felt like there was a little pressure this year," Miles said. "There are high expectations, and it was a little easier, at least for me, to go in [last year] like 'Eh, nobody knows me.' Now I feel like people are going to watch him."
Nadine Schwartsman and Jhocolate R finished second in the 5-year-old preliminary test, and Rebecca Rigdon and Jagger placed third.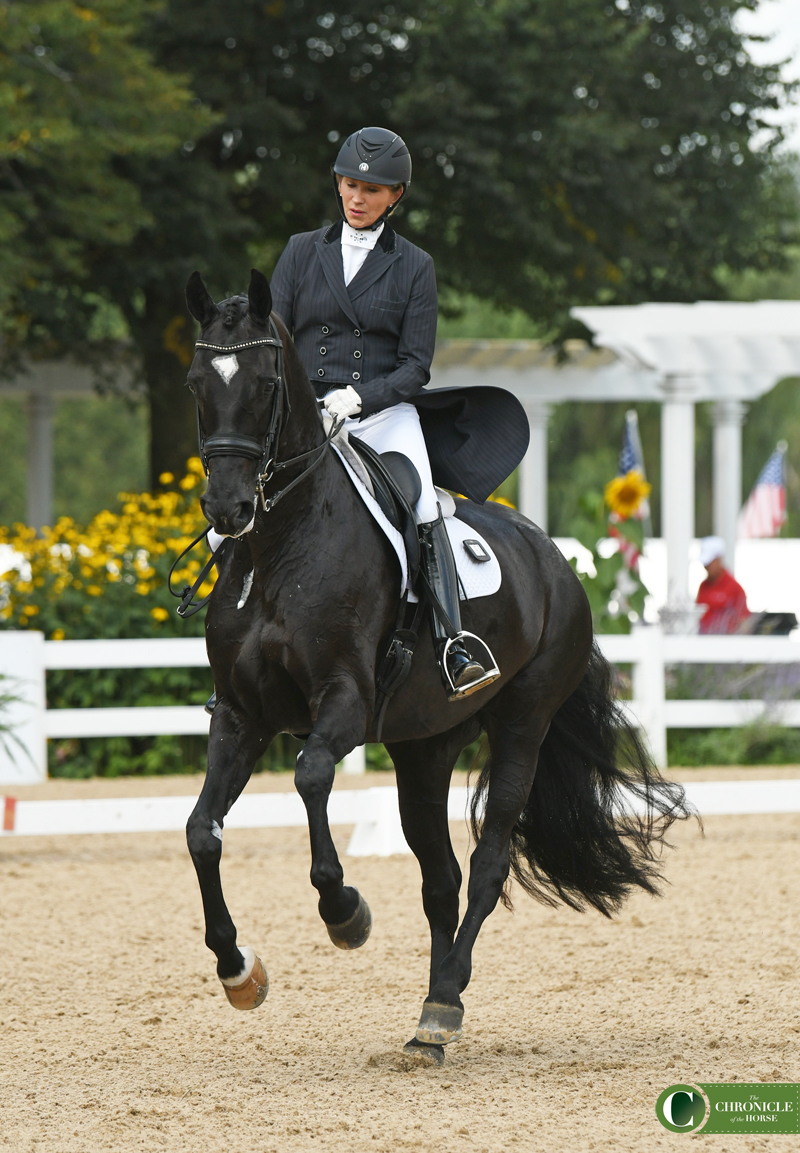 For full results, click here.
For the schedule, click here.
USEF is live streaming the event, and tests are available on-demand here.
2019 Festival of Champions Thursday Young Horse
Kieran Paulsen / Aug 22, 2019 10:03 pm