In this three-part series, blogger Taylor Flury talks about three things she wants to teach young horses she trains: to think, to love and how to work. The first entry was: Three Lessons For Young Horses Part 1: Teaching Them To Think and the third is Three Lessons For Young Horses Part 3: Teaching Them To Work.
I have heard over and over again from different people that they think our horses perform so well because of the bond I have with them and because they love me.
I have also heard numerous times that people think I am crazy because I treat my horses like my kids; I talk to them (my sister laughs at me all the time because I tell them exactly what I am thinking; they understand), I hug them, and I pay attention to their emotional state of mind.
I want to know if they are stressed, nervous, insecure, etc., because only then can I help them as needed.
Timing wise, it was so funny to hear this because I was already in the middle of writing this blog, because I think it is so important to teach a horse how to love and that it truly makes a difference. You see some horses that go so mechanically and they just have no will to "fight to win."
A horse—just like a child—needs to feel loved and cared for in order to want to perform their best. Because let's be honest, a horse has to want to perform, plain and simple.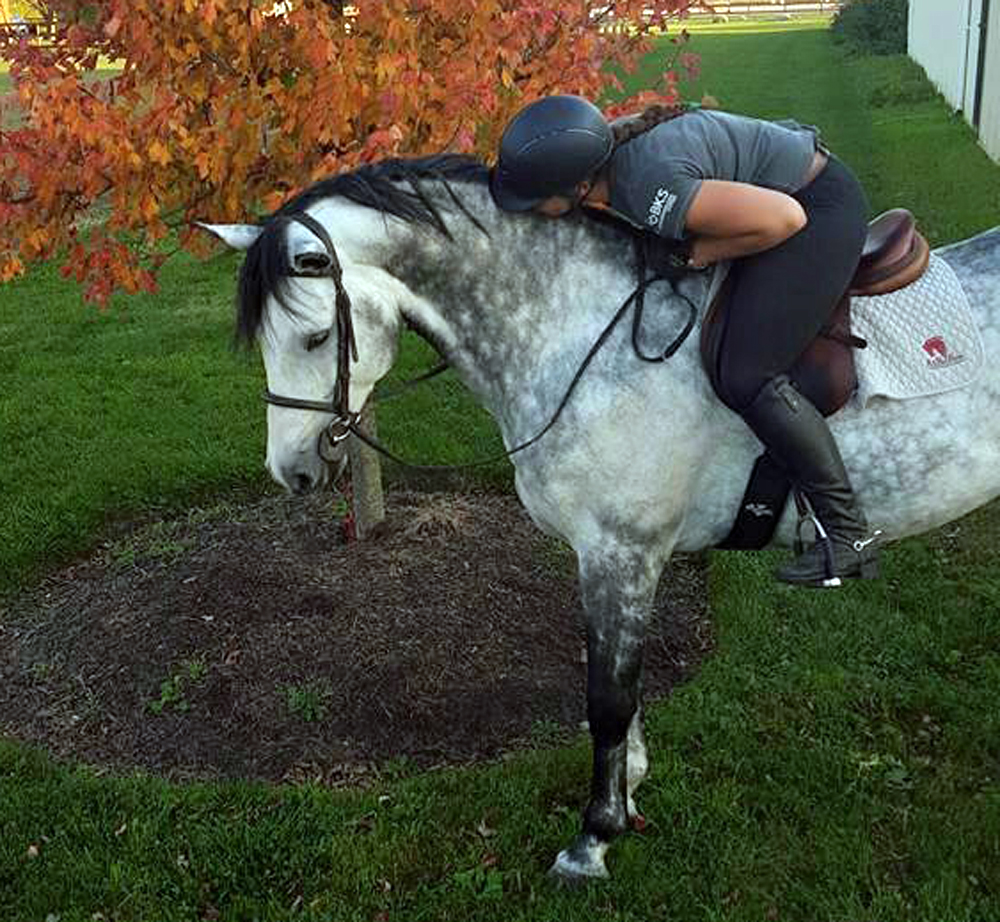 I make sure my horses know I love and appreciate them.
To teach a horse how to love I think you have to show them love and cultivate your relationship with them. A friend of mine wrote this perfectly, "This is an intangible dimension of training which just does not always exist. We typically leverage a horse's willingness to be trained, but this added piece of personal connection within that willingness, motivating that horse even more strongly, this is a wonderful thing."
Showing a horse that you love them does not mean just giving them lots of cookies or letting them do whatever they want. Although anyone that knows me does know that my horses get plenty of cookies. Horses need boundaries to feel loved; they need to know what is expected of them and what is allowed.
They need to respect you and respect your space, because I think love does not come without respect. Horses to begin with are herd animals and growing up in the wild they knew who the leader was. They looked to the leader for not only protection, but also for guidance on what is accepted. This then translated into love for that leader. They would do almost anything for that leader.
If you let a horse make the same mistake or exhibit a bad behavior over and over you are not showing them love. I want my horses to have a personality and enjoy the work we are asking them to do and I reward them when they deserve it by petting them and showing them affection, or giving them a mint. I believe that every horse is an individual and must be treated as such. I don't want to make them all conform to a certain "norm" and I think by letting them be individuals you will find the best in them.
I will make mistakes and they will make mistakes but that does not mean you get angry or upset at your horse because you cannot allow emotions, especially negative emotions, to affect your actions. When that happens you will do something that you regret and that is counter-productive to your training and relationship with your horse.
You can reward them with enthusiasm and positivity though for doing something correctly or even for them trying to do something correctly. This enthusiasm translates to them and makes them enthusiastic about what they are doing and inspires them to try that much harder for you.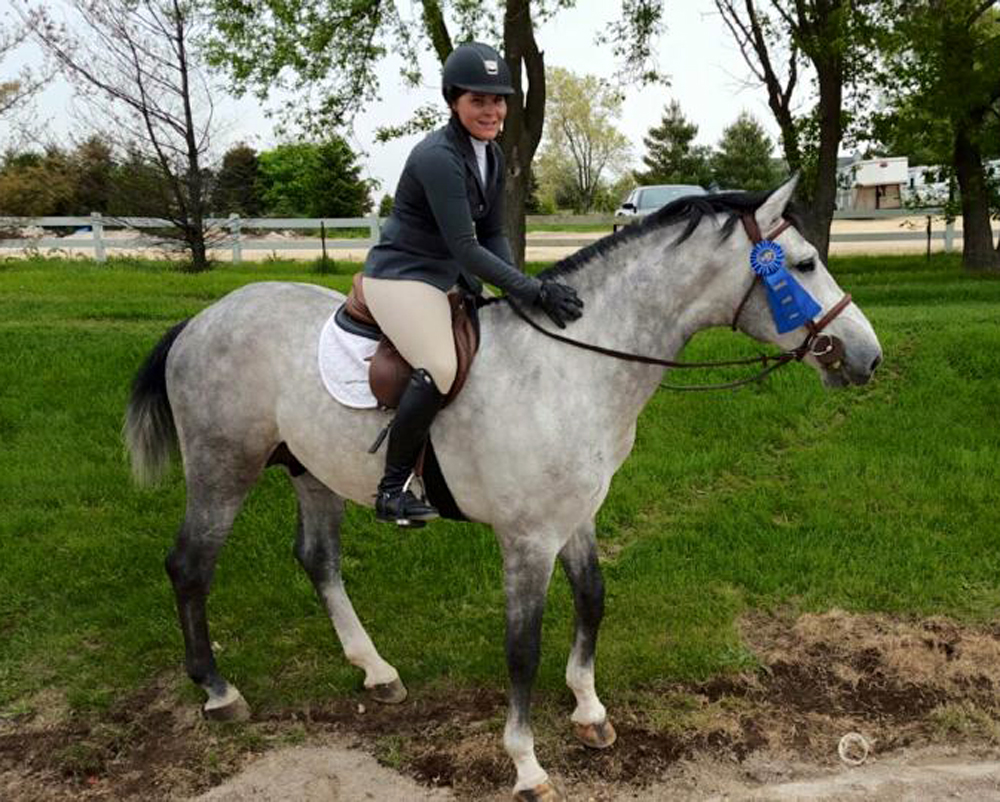 When a horse respects his boundaries and feels respected in turn, he'll try his hardest for you.
Work should not just be a 40-minute training session with your horse, it needs to be a time when you are also bonding and creating a relationship with your horse. During that time you also need to be praising them for a job well done or correcting them for a mistake made. If you do not correct those mistakes they become bigger problems that are even harder to correct. Correcting a horse should be done in a patient, but firm manner where you are teaching them how to do what you are asking without ever going about it in a mean way.
If I could give one piece of advice to people it would be to spend time with your horse, and put your heart into it because it does make a difference.
Want to read Three Lessons For Young Horses Part 1: Teaching Them To Think again? And also read Three Lessons For Young Horses Part 3: Teaching Them To Work.
Chronicle blogger Taylor Flury rides out of her family's AliBoo Farm in Minooka, Ill., and competes primarily in the jumpers, specializing in bringing along young horses. She also runs AliBoo's breeding program. Flury's former top mount is the U.S.-bred Role Model (Roc USA—Darling Devil), who claimed U.S. Equestrian Federation Horse of the Year titles in 2011 and 2012 in the 5- and 6-Year-Old Jumper divisions and won at grand prix.