Rio de Janeiro – Aug. 9
Forty-six horses were presented in this morning's final eventing horse inspection, and all passed.
Japan's Ryuzo Kitajima and Just Chocolate did not present. Sweden's Frida Andersen withdrew Herta because of a swelling on the horse's front leg, which appeared during the evening after cross-country.
Three pairs were held but passed upon reinspection; Ireland's Jonty Evans and Cooley Rorke's Drift, Japan's Yoshiaki Oiwa and The Duke Of Cavan and the United States' Phillip Dutton and Mighty Nice.
Show jumping begins at 10 a.m. Be sure to follow along with our live blog!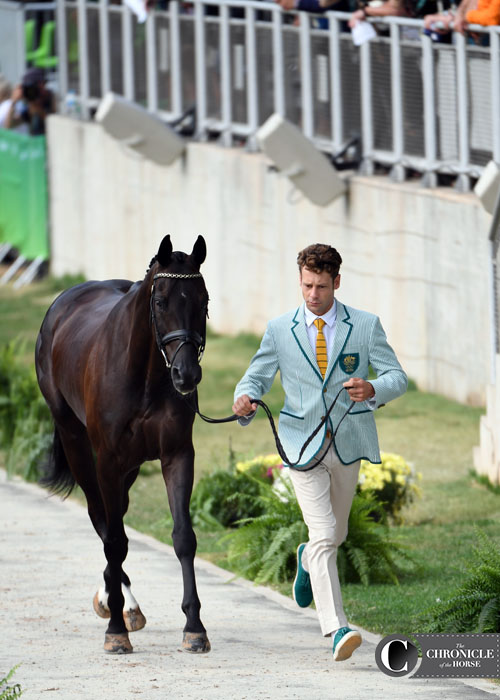 Overnight leaders Christopher Burton and Santano II looked fresh and ready to go. Photo by Lindsay Berreth.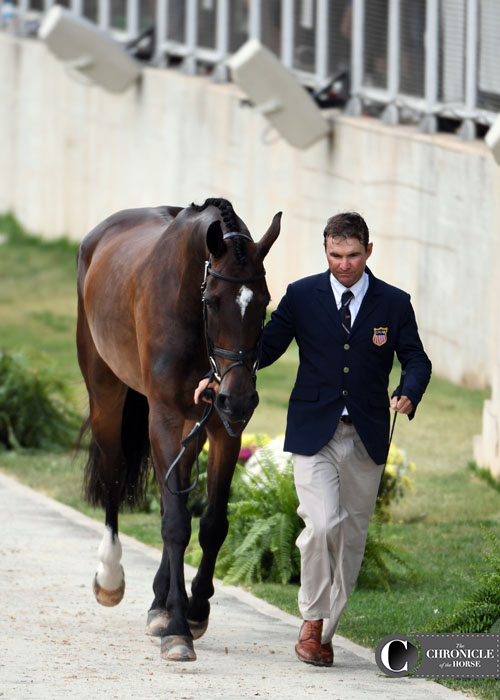 Mighty Nice was held but passed upon reinspection with Phillip Dutton. Photo by Lindsay Berreth.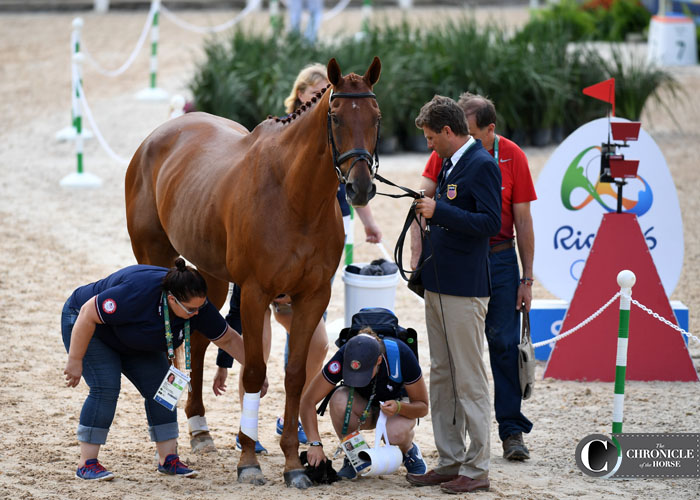 Blackfoot Mystery got the star treatment before jogging with Boyd Martin. Photo by Lindsay Berreth.
Mollie Bailey and Lindsay Berreth are on the ground in Rio de Janeiro for the Chronicle and will be reporting with all the news, fantastic photos and behind-the-scenes details all posted on www.coth.com. Your go-to page for all things Olympic is http://www.chronofhorse.com/2016-Olympics
We'll have live blogs of competition sessions, Twitter updates, blogs, photo galleries, stories about each day's competition and so much more. Don't miss a thing—we'll have everything you need to know. Also make sure to follow along on the Chronicle's social media outlets: Facebook, Twitter, Instagram and Snapchat (@chronofhorse).