The burden of expectations, equine illnesses, prioritizing equine welfare and the tragicomedy of teaching flying changes: These are just a few of the topics the Chronicle's talented fleet of bloggers tackled in the past year with their typical insight and aplomb.
In case you missed any of them, read on for 10 of the best blogs of 2022. Our bloggers will take you from handling a break-up with your trainer to contemplating leaving your daily life for an adventure on the Mongolian steppe.
---
Living Through An Outbreak: One California Barn's EHV-1 Diary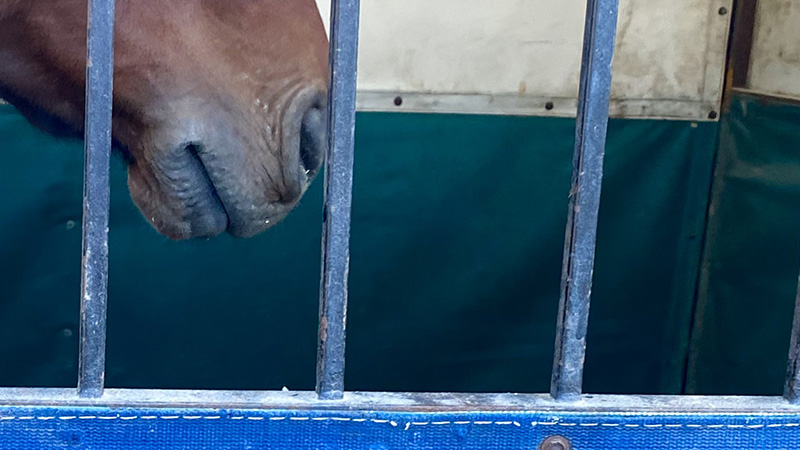 When an EHV-1 outbreak sickened and killed dozens of horses in California at the beginning of the year, the staff of John Berney Equestrian in hard-hit Orange County took the unusual step of posting everything that was happening in their quarantined barn on social media, hoping the shared information could help other California horse owners and barn managers. Barn manager Nina Thornton agreed to write a blog sharing the timeline of how the outbreak hit their home barn and ultimately took the life of a horse in their program.
"Through this outbreak, all of us at John Berney Equestrian have learned the power and value of transparency, even in the face of devastating loss," Thornton wrote. "Being forthcoming about our experience has helped other trainers make decisions in the time between our social media posts and the CDFA releasing information."
---
It's Not Just Mark Todd—We All Need To Do Better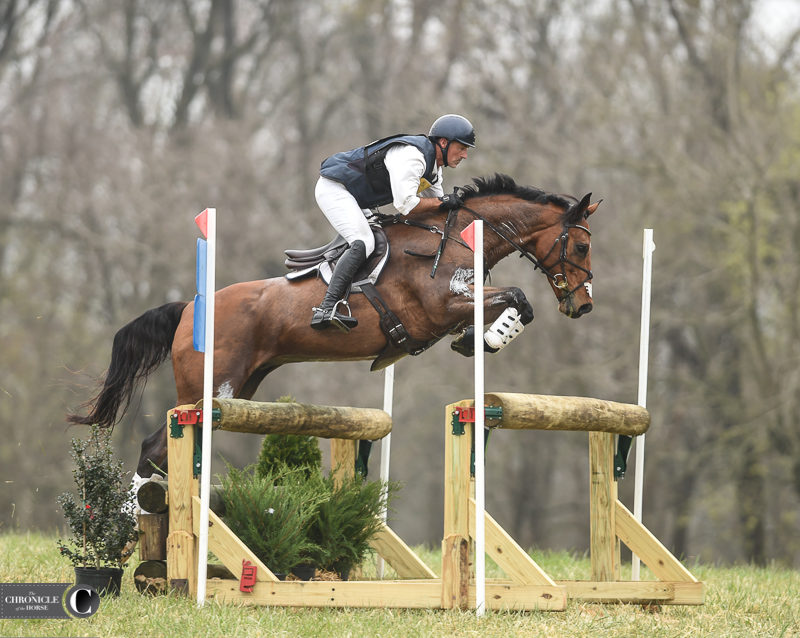 Five-star eventer Matt Brown penned this piece in the aftermath of Mark Todd's suspension by the British Horseracing Authority. The legendary eventer was sanctioned after video clips emerged that showed him hitting a reluctant horse with a branch during a clinic. Later in the year, Brown reiterated the themes presented here when he spoke as part of a panel during World Horse Welfare's annual conference.
"What used to be an acceptable practice, one that took place in a not-so-secret way, is not acceptable anymore. Instead of defending it, we need to do better," he wrote.
---
The Five Stages Of Learning Flying Changes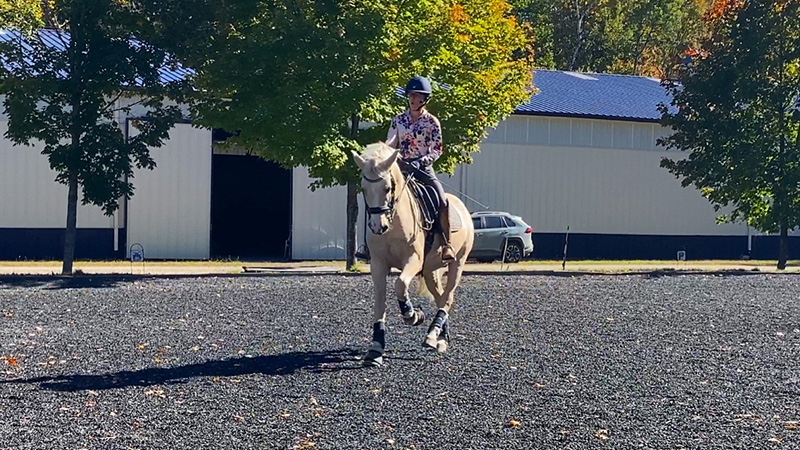 Dressage trainer Sara Bradley has been living through the highs and lows of teaching her horse one of the milestones of dressage, the flying change. She broke down the process by likening it—humorously—to the five stages of grief: denial, anger, bargaining, depression and acceptance.
"I generally find all aspects of horse training to be pretty fascinating, but there is something about starting flying changes that is predictably and particularly entertaining," she wrote. "And occasionally a little wild."
---
Why Is Having 'The Talk' With A Trainer So Hard?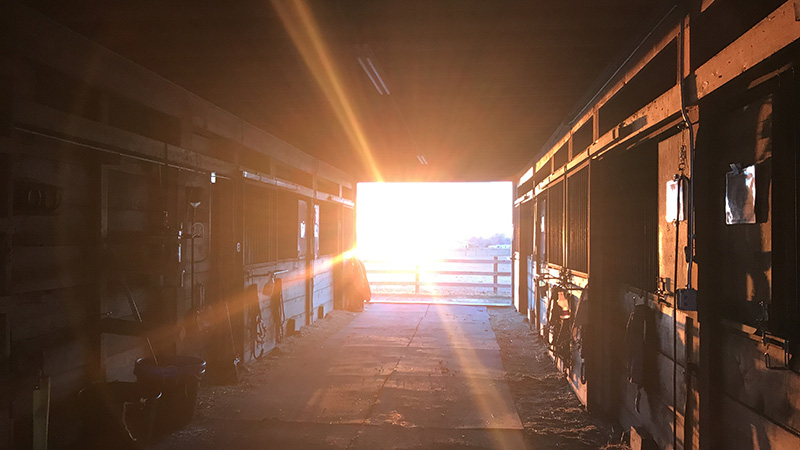 Trainer-client—or barn owner-client—relationships are professional in nature, so why does ending or changing them often feel so personal, blogger Sophie Coffey asked. Why do they seem to run the risk of ending in an angry break-up rather than a businesslike parting?
"People will always need to change barns and programs—goals change, horses change, jobs change, life changes," she wrote. "But for some reason, changing barns feels like a betrayal, a feeling only exacerbated when some trainers behave like it is just that. It only takes one terrible encounter to create tension around every subsequent encounter."
---
The Weight A Horse Should Carry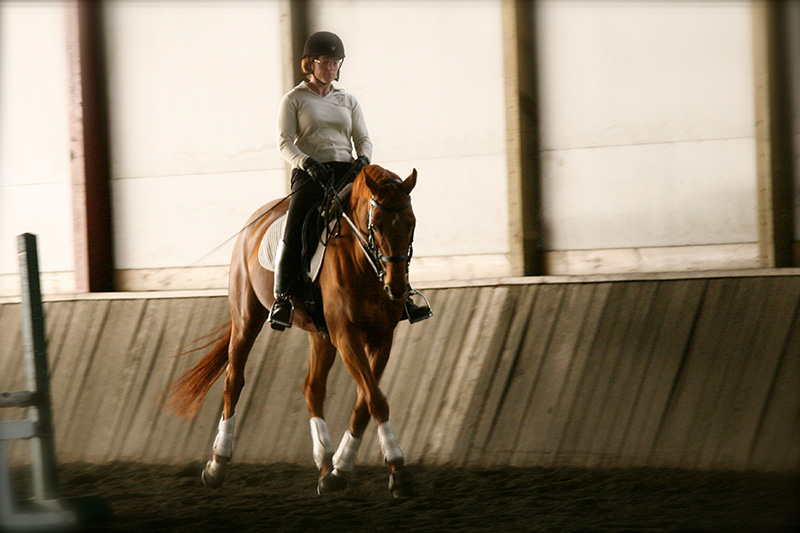 The topic of horse-to-rider weight is one that tends to get heated quickly, but dressage trainer and judge Ange Bean argued in this piece that there's a different kind of weight most riders need to pay more attention to, and make sure they are not unfairly burdening their equine partners.
"More than once, I've had conversations with other professional trainers about why we struggle more with our own horses," she wrote. "A client's horse may have more conformational challenges for our sport but often progresses more easily than our own horses.
"I think it comes down to the weight my horse has to carry: my expectations, my ambitions, my professional goals. That's a heavy load."
---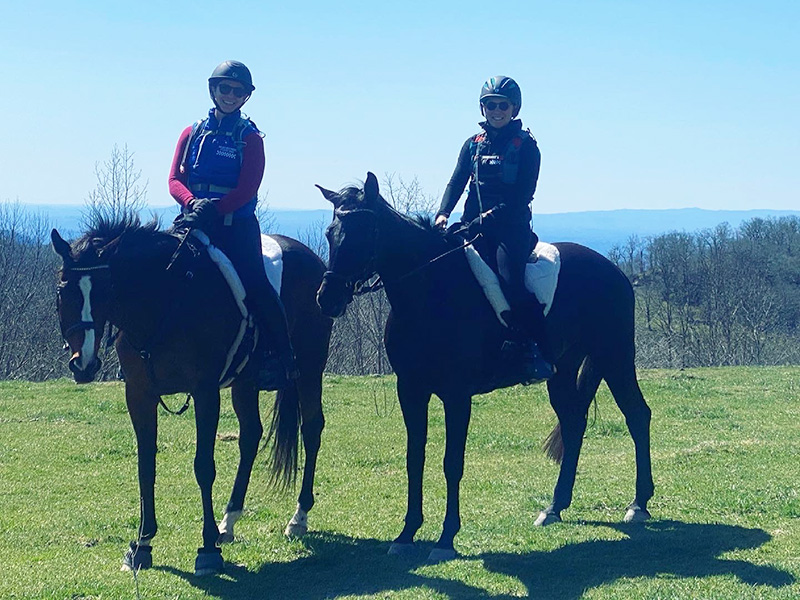 In this beautifully written piece, erstwhile blogger and eventer Kristin Carpenter returns to talk about the changes of settling into adult life, coming to terms with the risks of the sport she once loved, and her nonetheless-still-present desire to do something big and adventurous with horses.
"I stopped writing, and I stopped running fast and jumping high, and I had a child and disappeared into the abyss of motherhood," she wrote. "But there was still that yearning that I felt could only be sated with horses and training and competition. It nagged at me in the quiet moments."
---
 We Just Walked: Balancing Riding And Mental Health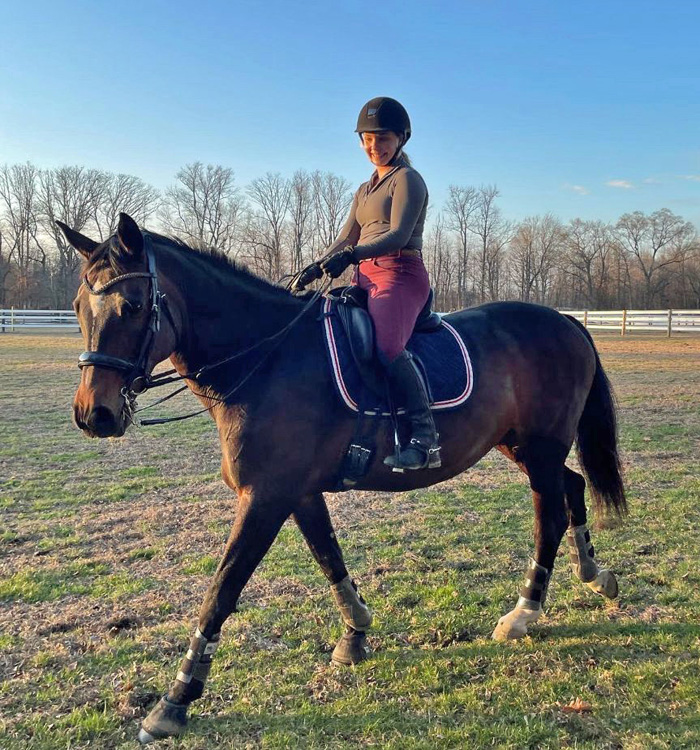 Amateur dressage rider Laura Adriaanse opens up about mental health and what happens when the saddle time that's usually a salve for depression, stress and worry takes on a different, unwelcome role.
"I know it is far from a new or fresh perspective to discuss how horses and riding are beneficial to mental health; that's pretty common knowledge for anyone even moderately involved in the horse world," she wrote. "But I do want to open a discussion about what happens when riding itself becomes a source of anxiety instead of a happy place when you're already struggling with your mental health."
---
"A Turd In Your Feedtub," A Failed Children's Story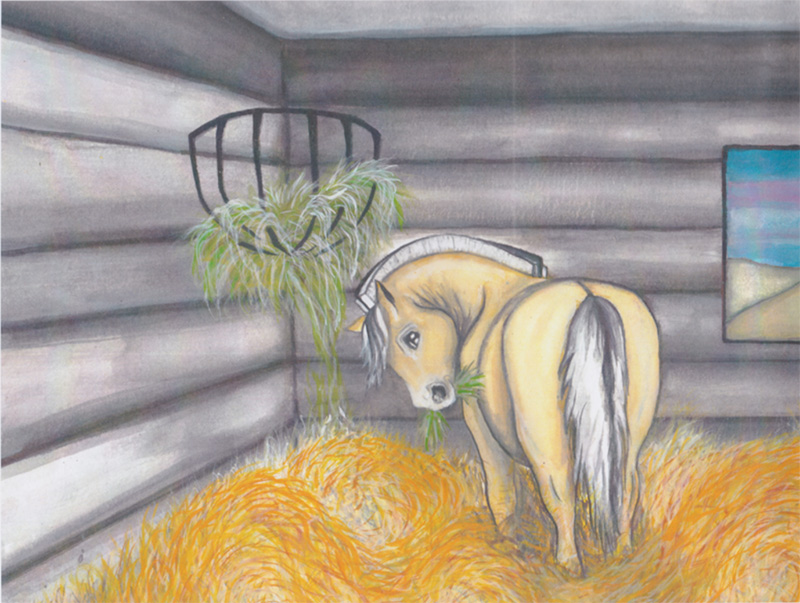 In pursuit of being the most awesome aunt possible to her sister's children, barn manager Alice Peirce created this rhythmic, rhyming, laugh-out-loud funny ode to a topic anyone who's ever mucked a stall can appreciate—complete with delightful illustrations. We don't think it has truly "failed;" it just hasn't found the visionary publisher it needs quite yet.
"My field research consisted of what I know: horse care," she wrote. "I contemplated content and considered topics that might resonate with my young niece and nephew. I was delighted to discover that, at ages 4 and 6, they, like their aunt, had extremely poor taste and were highly partial to bathroom humor. I now had discovered common ground and subject matter.
"Thus, 'A Turd In Your Feed Tub' was born."
---
Have Empathy In The Face Of The Hardest Choice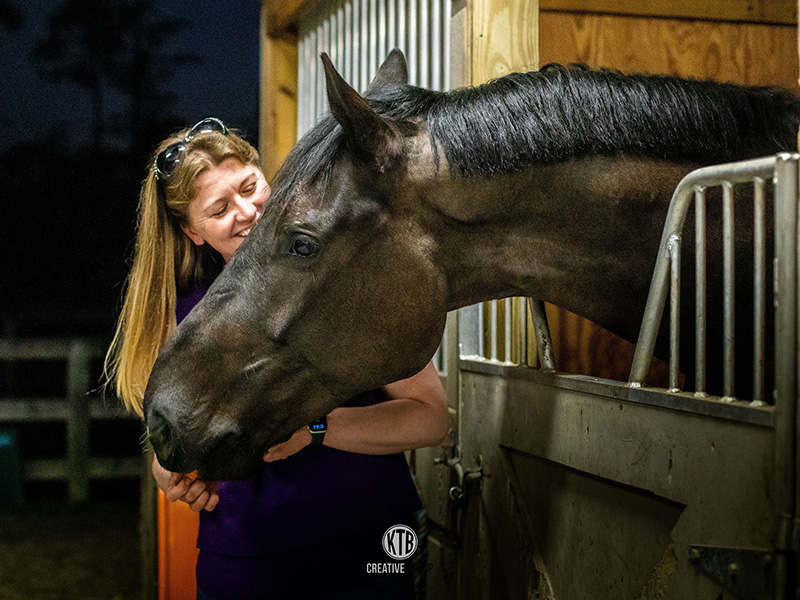 Regular contributor Lauren Sprieser is known for sharing her humor and her opinions on topics throughout the horse industry. In this blog, our most-read of the year, she made a heartfelt plea to readers after opening up about the difficult and tragic journey she went on to identify a medical mystery in one of her horses, ultimately leading to the decision to euthanize him.
"Then came the curious behavior on the ground. It started slowly but over three days came on like a hurricane, to the point where, out of seemingly nowhere, he became dangerous," she wrote. "That wee reptilian voice in my brain kept murmuring that this was something I could fix if only I was a better steward of my horses, but my logical brain knew that healthy horses don't just start exploding one day, with no precipitating factor."
---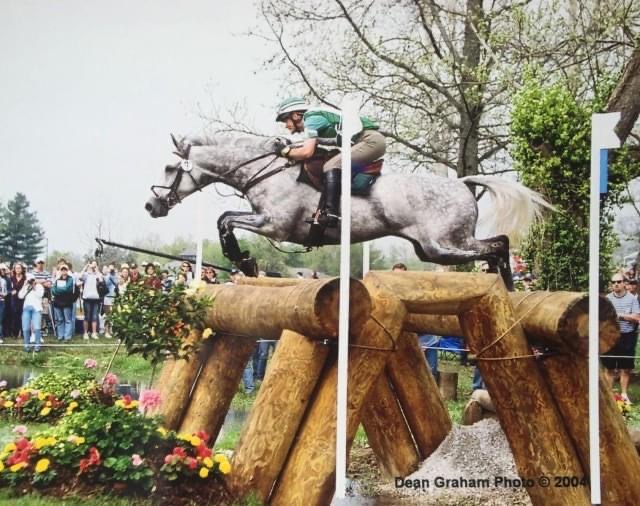 When former five-star eventer Kim Meier died in May, after a lifetime of dedication to horses and by-her-bootstraps success in sport, longtime Chronicle staffer Molly Sorge wrote this tribute. The details Sorge drew from her decades of friendship and adventures with Meier, combined with her deep personal admiration for her subject shine through in this piece. Even if you didn't know Kim Meier, you will appreciate her unique lifeforce after reading this.
"Kim was a talented rider, a relentlessly hard worker, and a devoted teacher. But she was also a devoted mother, a fantastic cook and an artist," Sorge wrote. "She had a poodle as a barn dog—she clipped a mohawk into him and named him Spike. When one advanced horse was done eventing, she bought a side-saddle, taught herself how to ride in it, and then showed him aside at Devon and won. She was anything but one-dimensional."
---
Check out the rest of our Best Of 2022 coverage, and make sure you follow @chronofhorse on Facebook, Twitter and Instagram to stay up to date with everything happening in the horse world in the new year.