Wellington, Fla.—Mar. 23
Sam Walker and Elli Yeager were the last to know how they fared in the final standings of the George Morris Equitation Championship, held at the Winter Equestrian Festival in Wellington, Florida.
Yeager and Copperfield 39, victors in last year's Lindsay Maxwell Charitable Fund Equitation Finals at the Washington International Horse Show (District of Columbia), earned an 87.75 in the opening round to enter the second half in pole position.
And Walker and Waldo, the 2018 ASPCA Maclay Champions, earned the high score of 91 in Round 2 to secure the lead heading into the sequential top-four work-off.
A point and a half would separate Walker from Yeager in the work-off, a credit Walker gives to riding smart and not playing hero.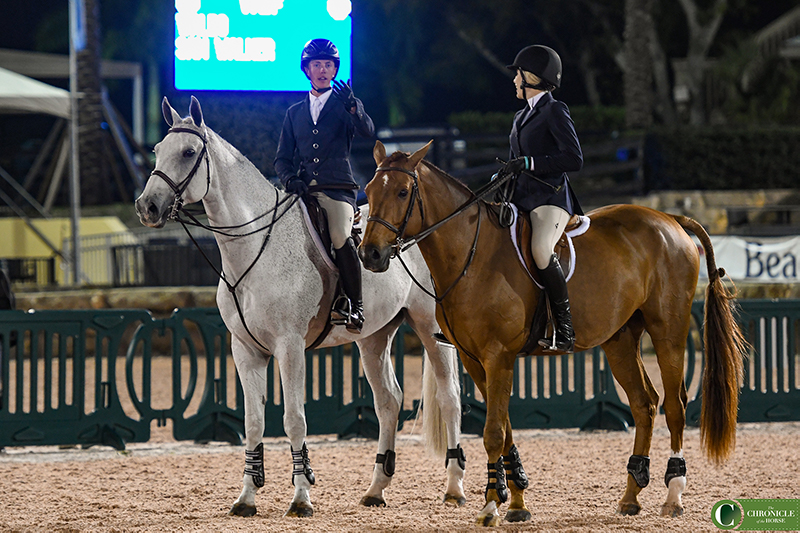 "Having done the class a couple times before, I've studied the rules, I've studied all that stuff," said Walker. "I think I was pretty prepared going in. The biggest thing about equitation classes is handling the mental pressure and the pressure of the environment: under the lights, all the people watching, the loud crowd, the cheering, the shadows. You can go on all day about it. [So] your mental preparation [is important], and also good decision-making."
As last to go in the work-off, Walker was able to watch how Yeager, Sophee Steckbeck and Emma Fletcher maneuvered the course. Throughout the competition, riders were prohibited from receiving help from trainers.
"In the test, after seeing everybody go around the bush for the counter canter, I said 'OK, I'm on top right now, I'm just going to try and play it safe and go around like everybody else did," Walker said. "If you're already there, don't be a hero. That's the biggest thing that Missy [Clark] and John [Brennan] and everybody says, and I'm really grateful for all the advice."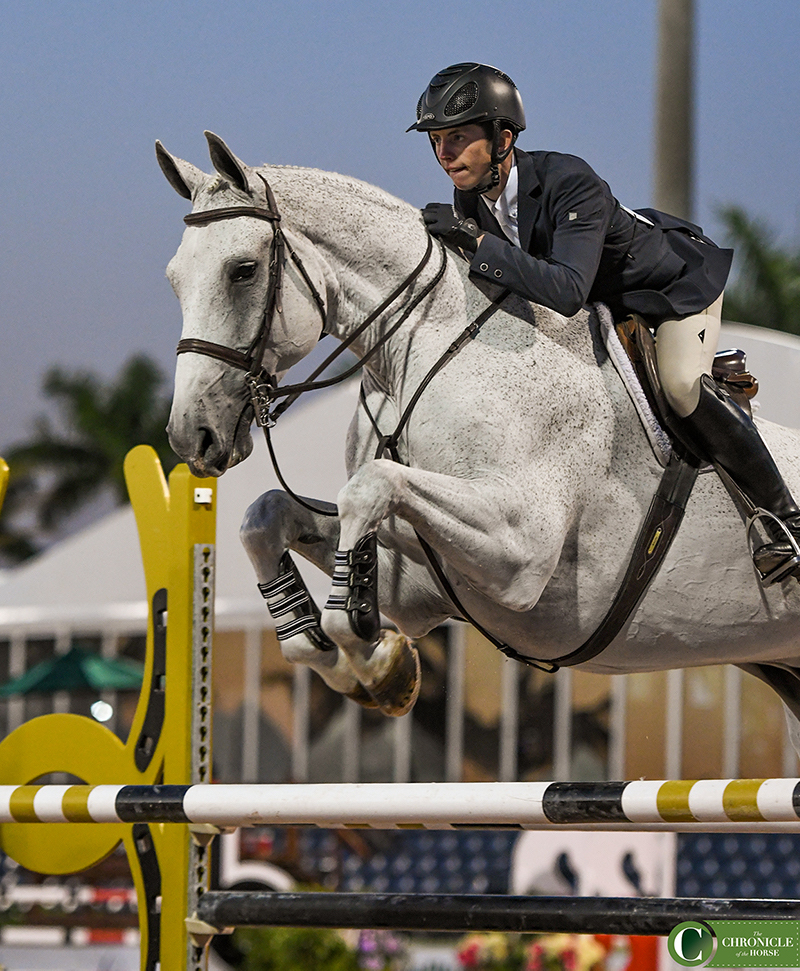 Yeager also got a few words of wisdom from trainer Stacia Madden before the start of the class.
"[Copperfield 39] likes to think he knows where he's going but I have to keep him straight otherwise we'll swap [leads]," Yeager said. "So my trainers told me to stay really straight, pay attention to the test and complete the round."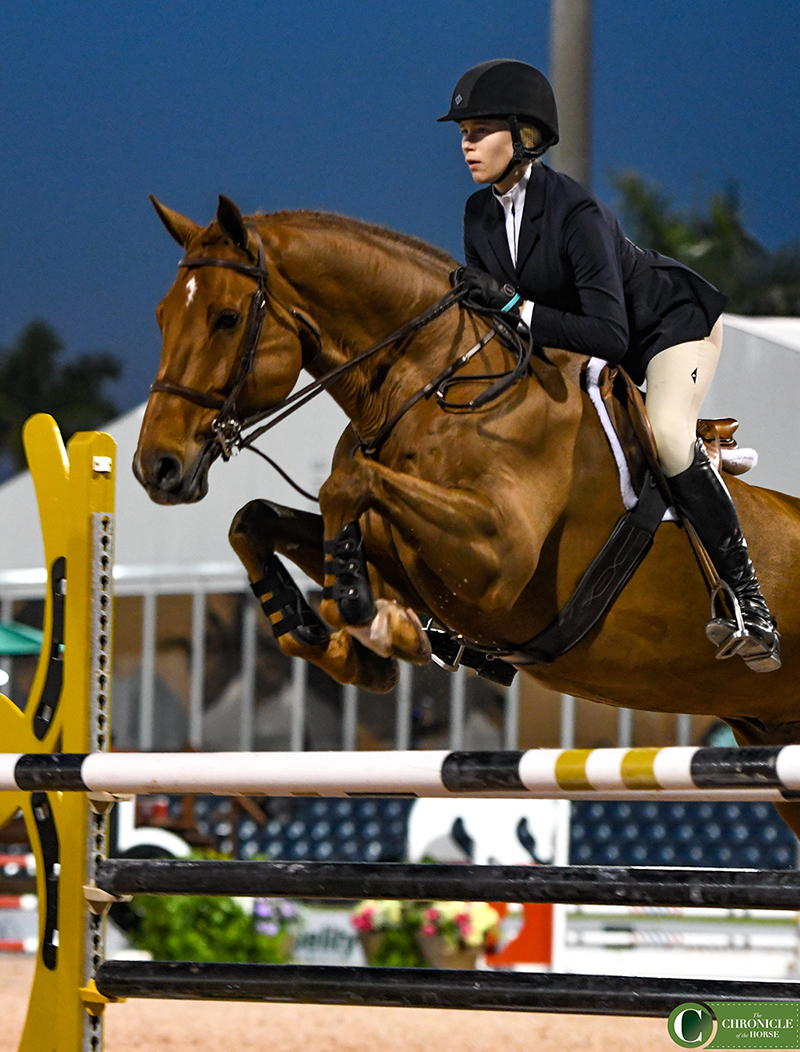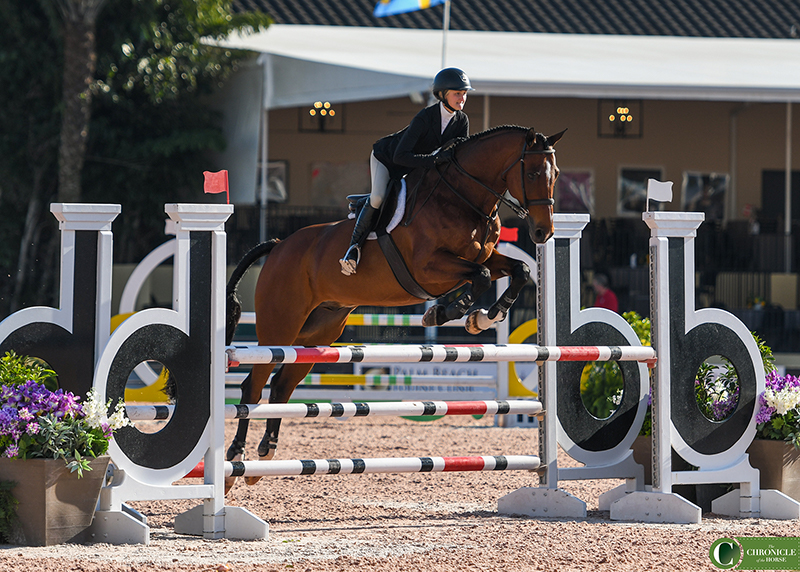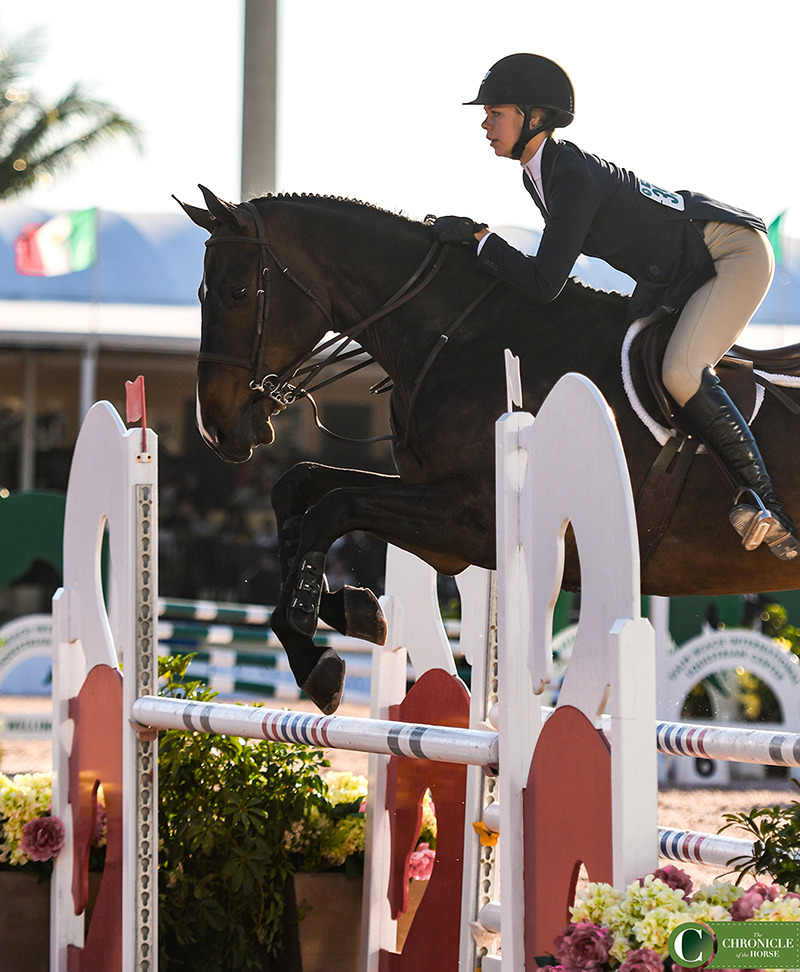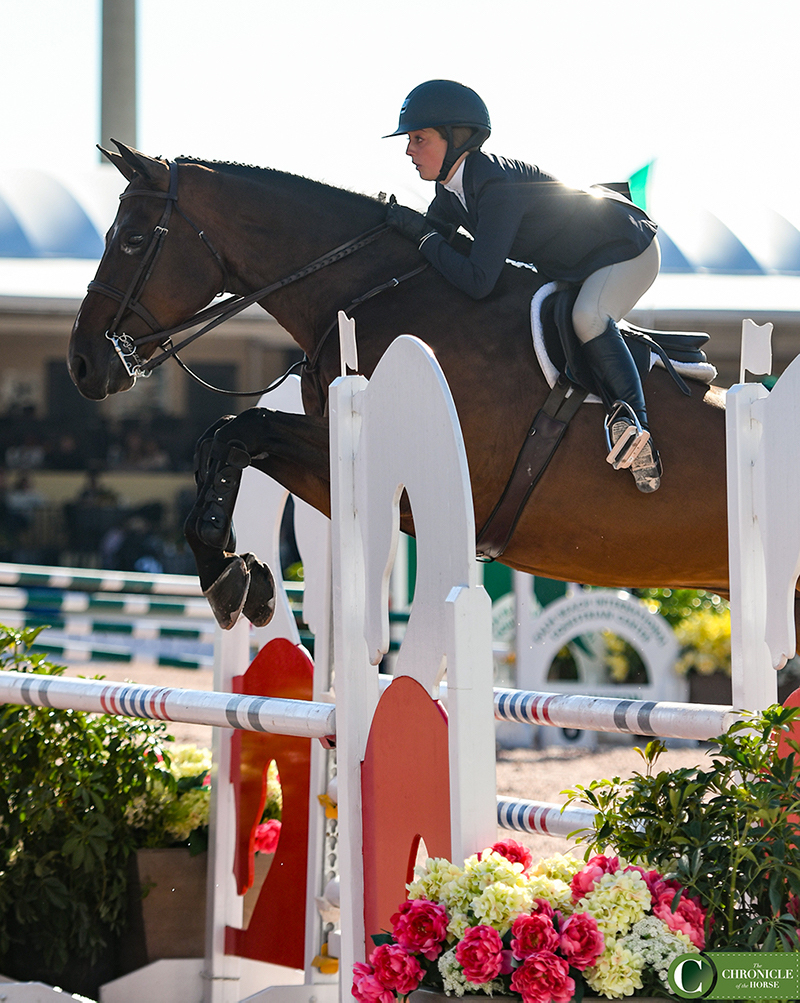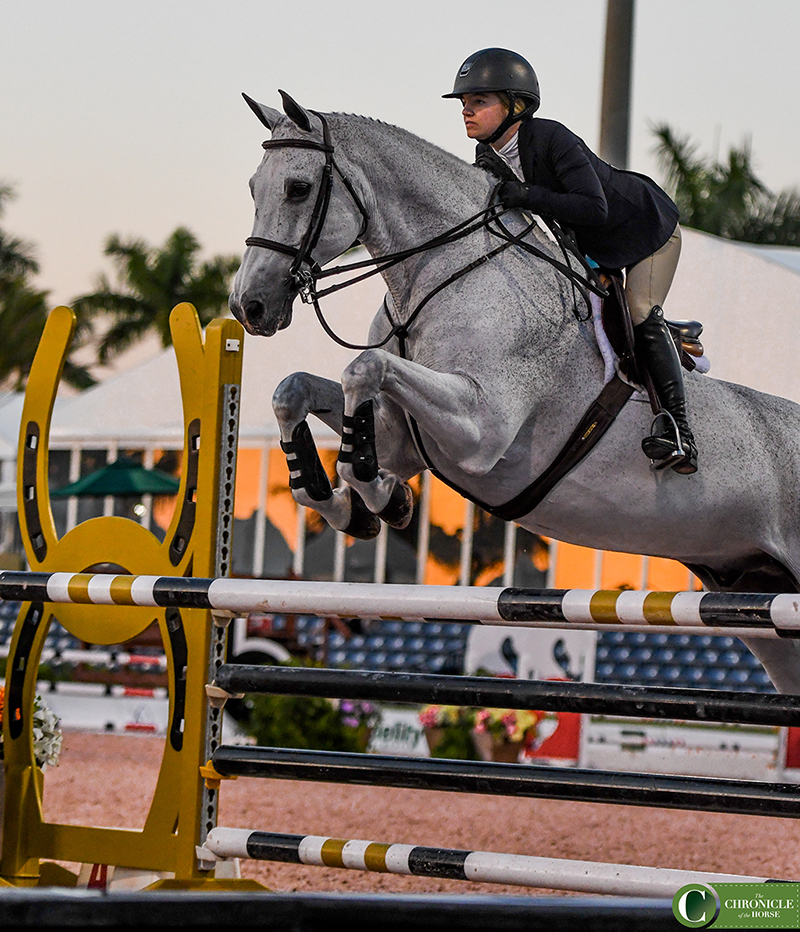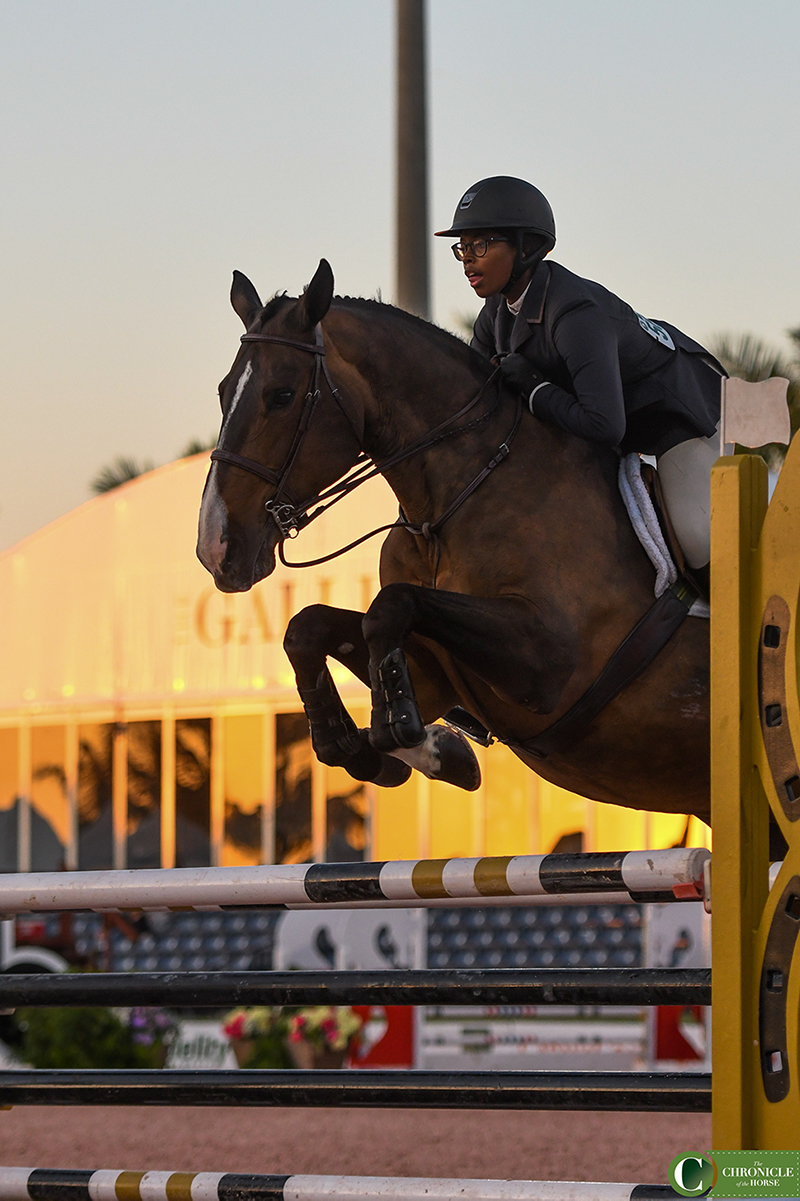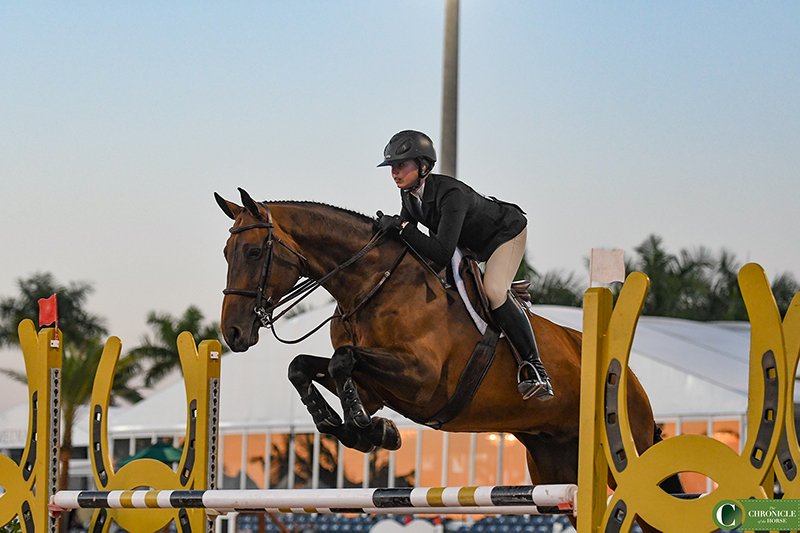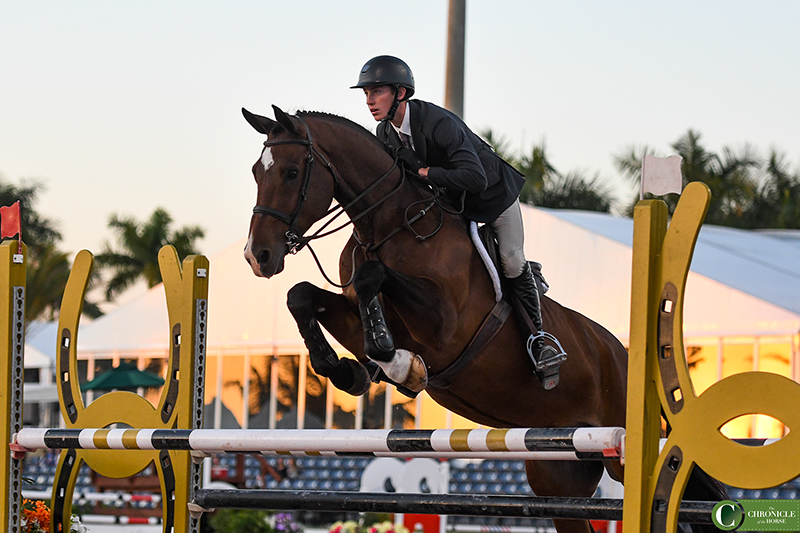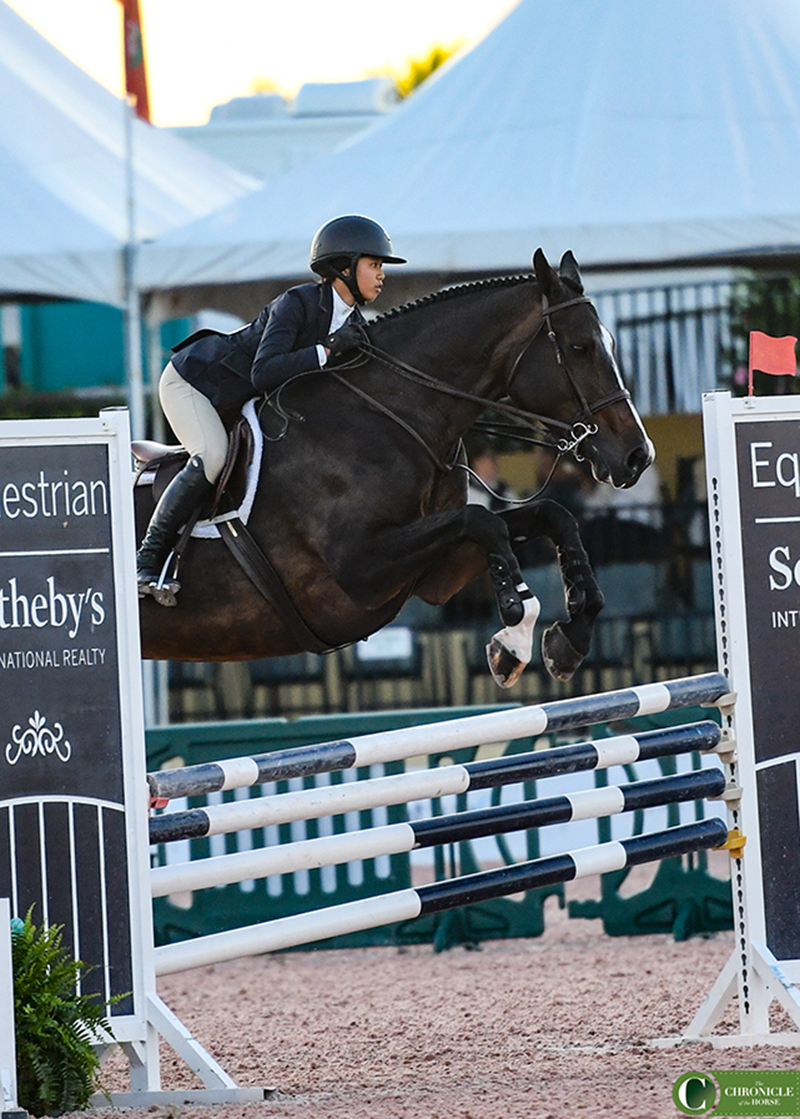 ---