Lexington, Ky.—Nov. 4
In a sport dominated by expensive horses and well-heeled competitors, allow Sam Walker to restore your faith in the principle that hard work can pay off. On Sunday night Walker, a working student for trainer Missy Clark, was crowned champion in the 2018 ASPCA Maclay Championship.
"I think I'm kind of in shock," said Walker, 16. It's only the young rider's second season competing in the big equitation classes.
"I didn't expect for everything to come so soon," he continued. "I'm really, really grateful to have the experience just to ride in this class, let alone come out on top."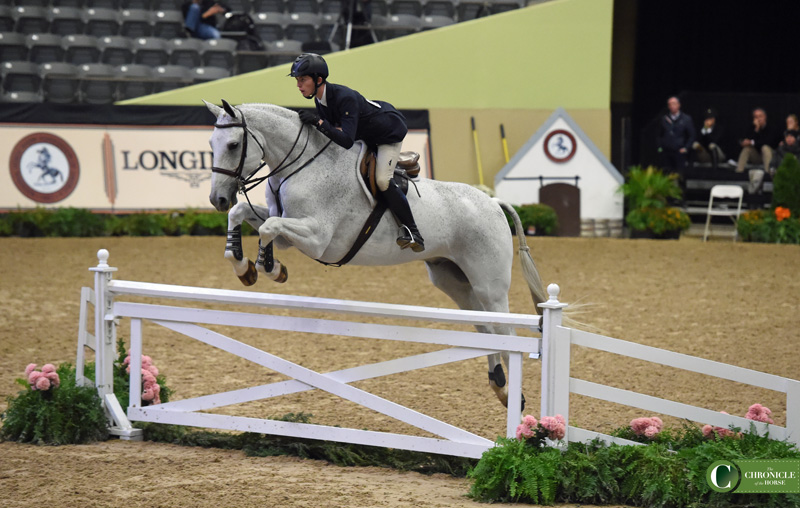 Ontario, Canada-based Walker has been working for Clark since he was 12—Clark actually trained his mother, professional rider Dee Walker.
"I couldn't be happier; Sam is such a hard worker and a great student of the sport, very disciplined in his riding," Clark said. "He's always in the barn to help put away the horses and clean some tack or help get one to the ring if we're struggling. He's really a jack of all trades.
"He's always willing to help in the barn, which for me is such a statement of horsemanship," Clark continued. "I've always been a believer in encouraging that and participating in that."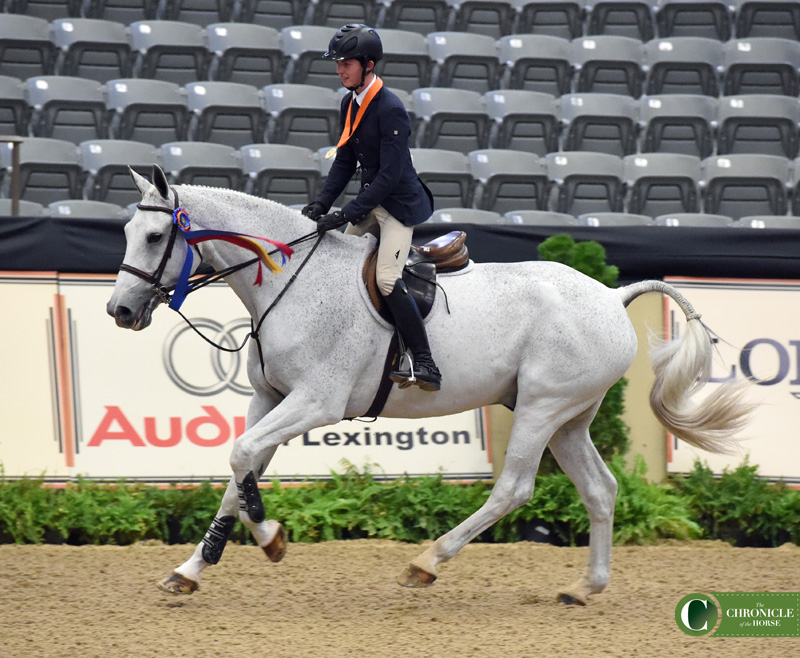 Clark credits Sam's horsemanship for making the correct plan to pull off the Maclay win—after two over fences rounds and a flat test, judges called the top six riders back for an additional test with Sam coming back to test in first. What ended up being the deciding part of the test was the counter-canter rollback turn to the two-stride—a couple riders tried to make their horses do a flying change there, and it was evident when the horses got confused, swapped around and weren't able to jump through the two-stride well.
Sam didn't think about being slick.
"He thought like a horseman; I'm so proud of him for that," Clark said. "He rode that exactly like I would if I was on that horse."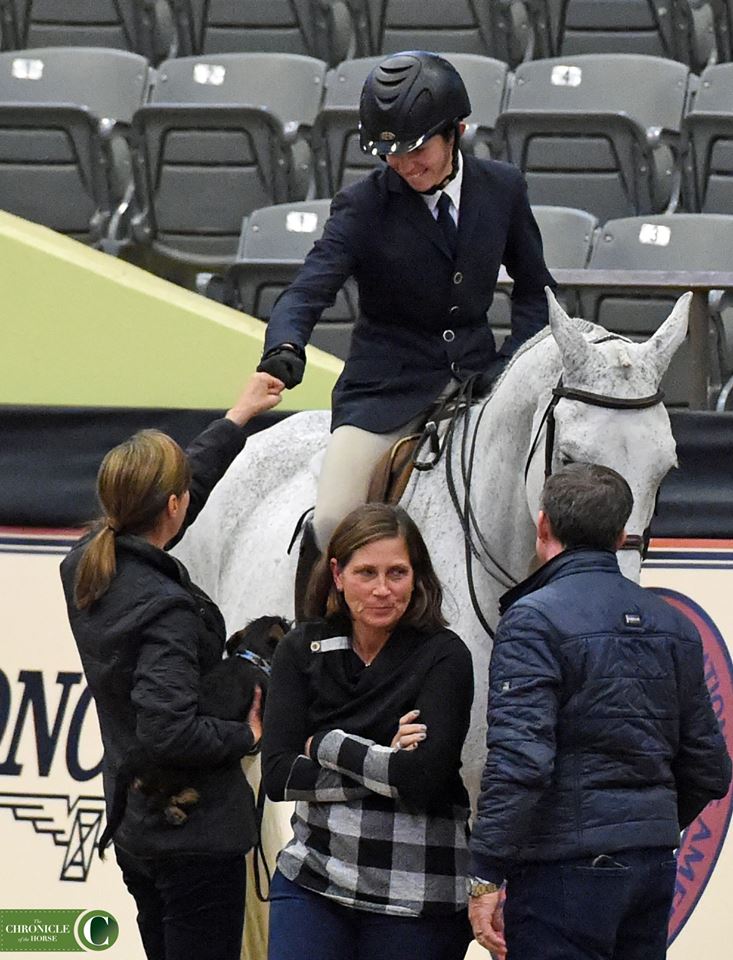 Sam did a very clean, very neat simple change and found all of the jumps with the perfect distance and impulsion. Second-placed finisher Brian Moggre and third-placed finisher Paige Matthies laid down nice tests as well, but Sam and his mount Waldo were the clear winners.
"My horse was amazing today," Sam said. "I really want to thank John [Brennan] and Missy for helping me with him, because he's been a bit of a project. He's a really quirky horse, but he always tries his hardest for me."
Each part of the championship presented a different challenge. The first round's test was that it appeared deceptively easy. It was basically diagonal-outside-diagonal-outside, but those lines held a secret.
"Possibly one of the most challenging parts of the course was the first line in the first course," Sam said. It was a triple bar, a forward four strides to a vertical followed by a very holding, quiet five strides to another vertical. The third fence in the line came down more than any other jump on course because people couldn't adjust their horse after the forward four and got too deep to it.
"I think that separated a lot of people," Sam said.
The whole first course was more or less like that—forward and holding distances worked into lines that looked simple. The second course was more what you think of for a Maclay Final—lots of twisting and turning, a hand gallop fence, a counter-canter fence, a trot fence (a small oxer!).
"The second course was amazing; there were so any different options and numbers and how you could do the counter-canter," Sam said. "You could really choose what was best for you and your horse."
After the first round and the flat phase Sam was sitting second behind Moggre—Sam moved ahead after the second round and held on to the lead with his test. Moggre dropped to third heading into the test phase but laid down a commanding trip to move to the runner-up spot.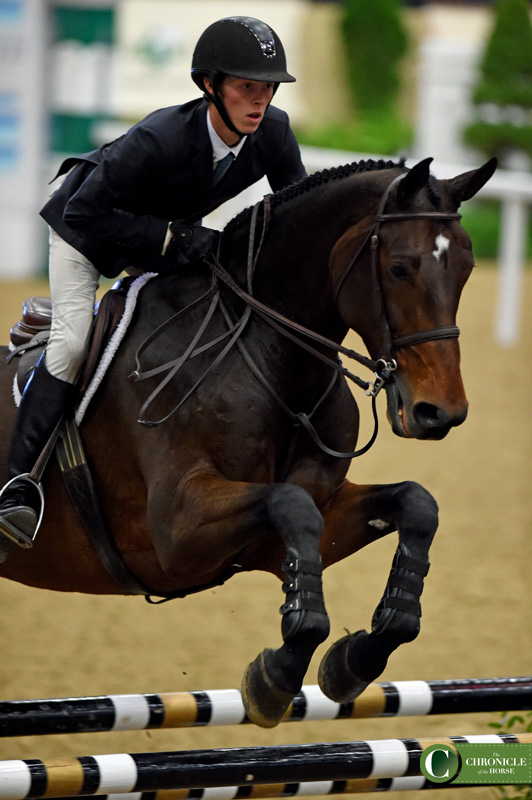 Moggre had an amazing season in the big equitation—along with his second-placed Maclay Championship finish, he won the Dover Saddlery/USEF Hunt Seat Medal Final in Harrisburg, Pennsylvania, and took third in the Lindsay Maxwell Charitable Fund Washington International Horse Show Equitation Classic Final in Washington, District of Columbia.
"I'll be the first one to tell you that his work ethic is what's responsible for his success," said Moggre's trainer Mike McCormick. "He loves horses; he loves to ride. He shows up and does the work, and the results are right there."
Both Moggre and Sam have ambitions to become professional riders in the sport. But when Sam took champion and reserve in a junior hunter division earlier in the week he made clear what his real priority for the future was.
"I would like to go be a professional rider, but really I'd just like to be the best horseman and horse trainer that I can be, before anything else," Sam said. "Hopefully the rest will come with it, but the horsemanship is what's important."
Click here for a round-by-round commentary from the Maclay Finals.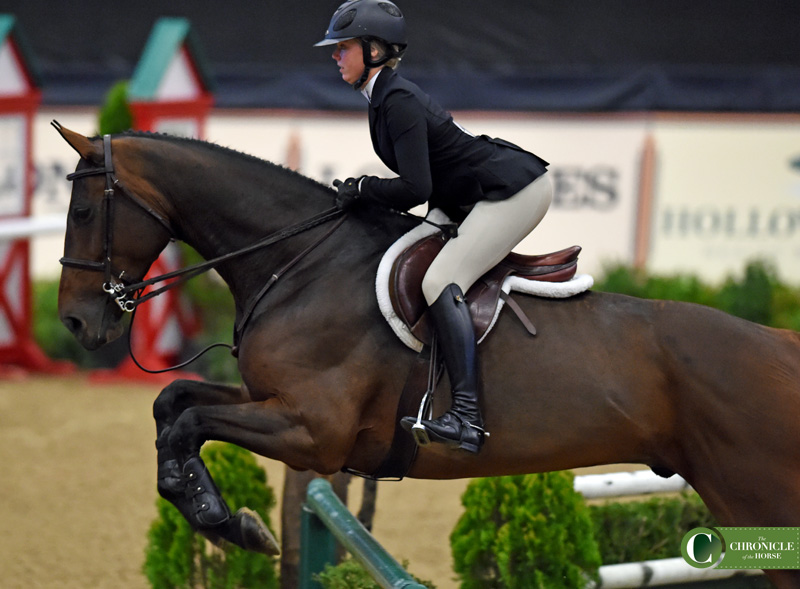 Click here for full results, and check back with the Chronicle for more from the National Horse Show!
2018 ASPCA Maclay Championship
Kimberly Loushin / Nov 4, 2018 5:47 pm