Wellington, Fla.—March 31
Before the final week of the Florida winter season, Tori Colvin already had a season most riders can only dream of having. Four weeks ago to the date, she rode El Primero to victory in the $50,000 USHJA International Hunter Derby, held at the Wellington-based Deeridge Farms. Two weeks before that Colvin won the WCHR Hunter Spectacular with Private Practice.
In perfect Colvin-form, she closed out the 2019 Winter Equestrian Festival with another win aboard "Primo," this time on the grass field across the street at the Adequan Global Dressage Festival.
Colvin only started showing Bryan Baldwin's 10-year-old Dutch Warmblood gelding (Numero Uno—Zo-Special, Indorado) at the beginning of circuit, and they've never missed a beat.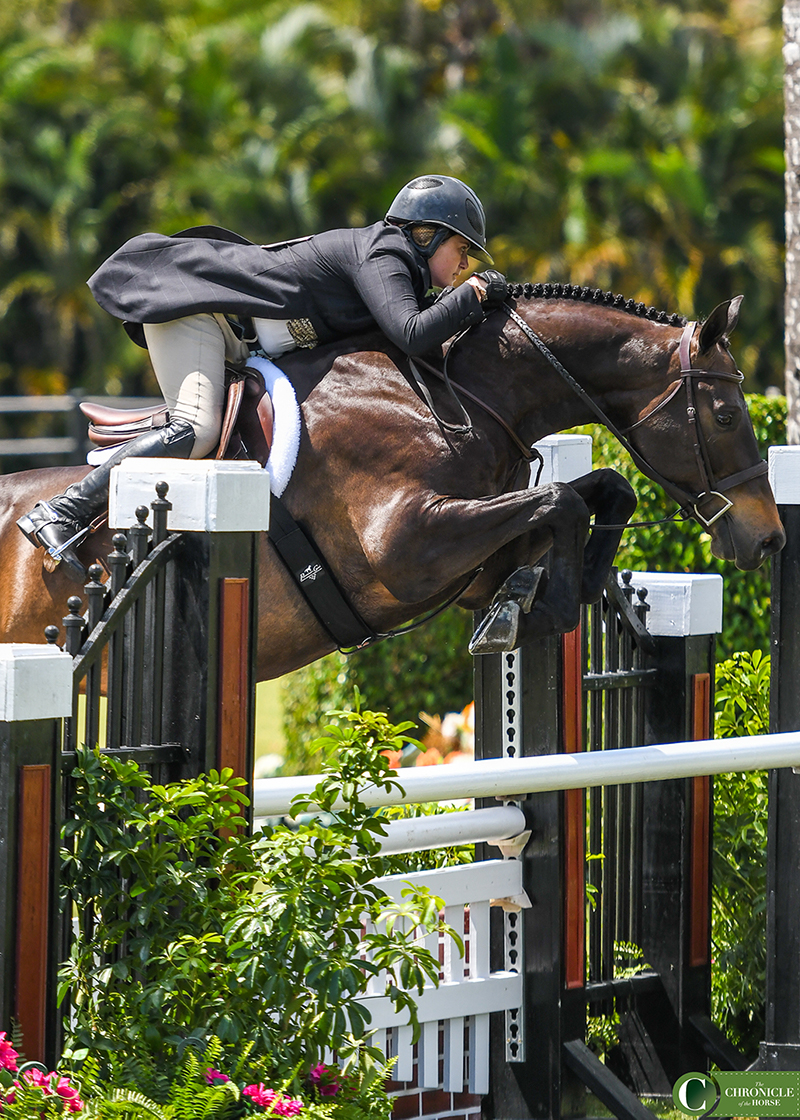 "I've been riding him for just the weeks during WEF, so a couple of months," said Colvin, who rode Primo to an overall score of 402. "I don't know him that well, but he's super easy, so it's not too hard. Louise Serio, who rode him before, gives me a lot of direction with him and tells me how to ride him and how to make him go his best. I have to give the credit to her.
"He's the easiest horse; I basically just show him," she added. "Peggy Gehman works him and exercises him every day, but he never spooks. Every round I've had he just goes in there and does his best, and he tries to never do anything wrong. It makes my job easy; I like it; it's nice!"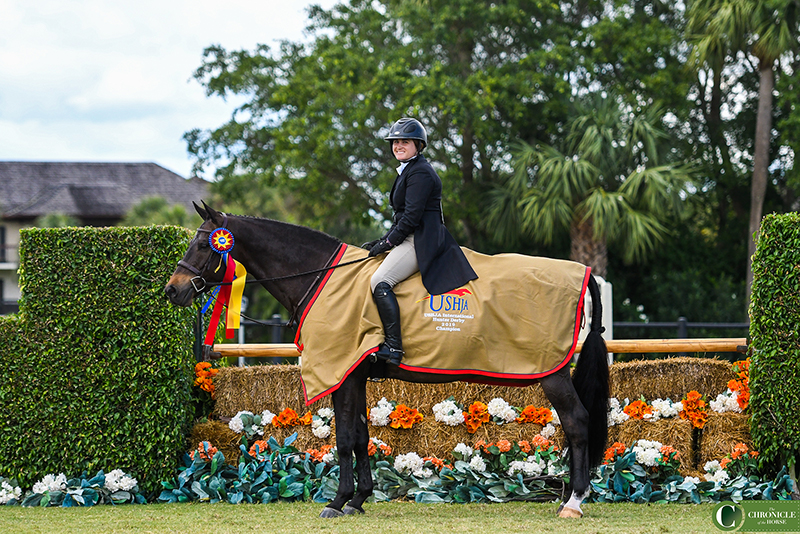 Kelley Farmer and the 7-year-old Westphalian gelding Consent entered Round 2 only six points behind Colvin. They finished second overall with a score of 385.
"He tries hard every time," said Farmer. "The week before [the Capital Challenge Horse Show (Maryland)] was his first show in North America. He did one week at Capital Challenge and then went right into [the 3'6″ greens]. From the first show, he has given me 110 percent. He's a quiet horse; you see I ride him in a rubber snaffle with a stick and spurs. If anything, sometimes, which is a great fault, sometimes he will jump up too high."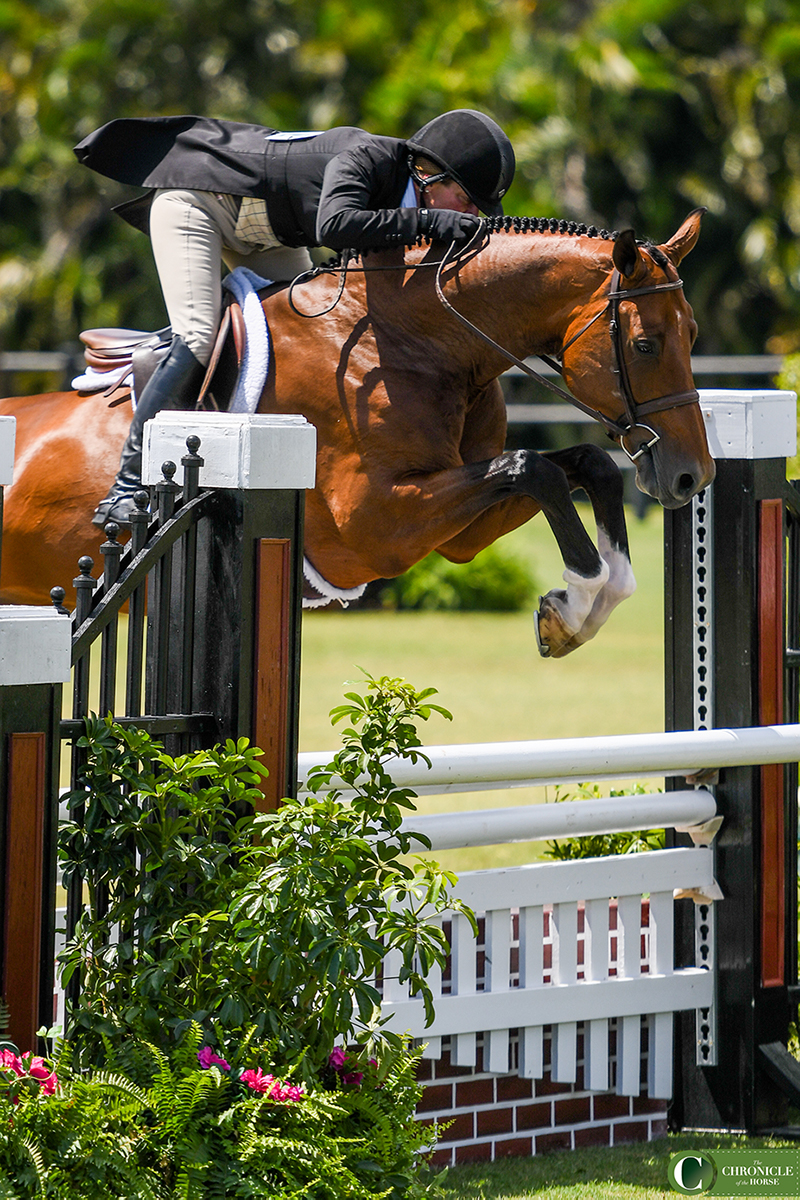 Liza Boyd and Maggie Hill's Tradition closed out the top three with an overall score of 376.5. Two days ago, that pair topped the $15,000 USHJA International Hunter Derby Hunt-And-Go.
"He went great; this is his third time being third in a really big class," Boyd of the 9-year-old Westphalian gelding. "He's just always there for me and steps up to the plate. He's a good horse, and he's good for Maggie Hill in the junior hunters."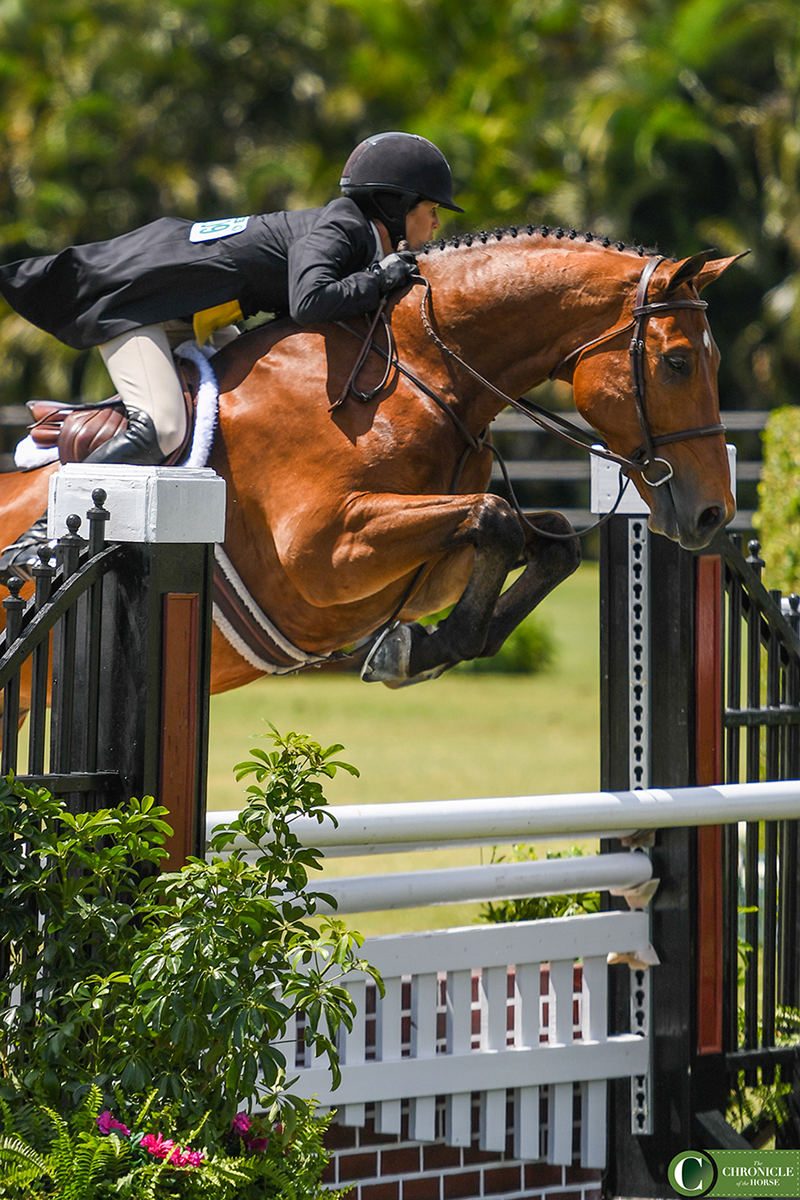 "I have to say, if it wasn't for Maggie Hill I don't know that I would've shown today," Boyd said of her student. "It's WEF 12; I was tired; I had an ulcer I was dealing with, and I said, 'I don't know if I have it in me this week.' Maggie's like 'No, come on, we're doing O'Ryan and Tradition; let's do it.' She has more stamina than anyone here."
---