Wellington, Fla.—March 3
Spectators watching the $50,000 USHJA International Hunter Derby at Deeridge Farms might have felt a sense of déjà vu, watching the feature class of the weekend. Much lined up just as it did the year before: Tori Colvin had a strong lead following the classic round. She was riding a new-to-her horse.
But Colvin proved just how good she is once again.
While last year it was newcomer Private Practice who led the victory gallop, this year Colvin took the reins on derby veteran El Primero to take the win.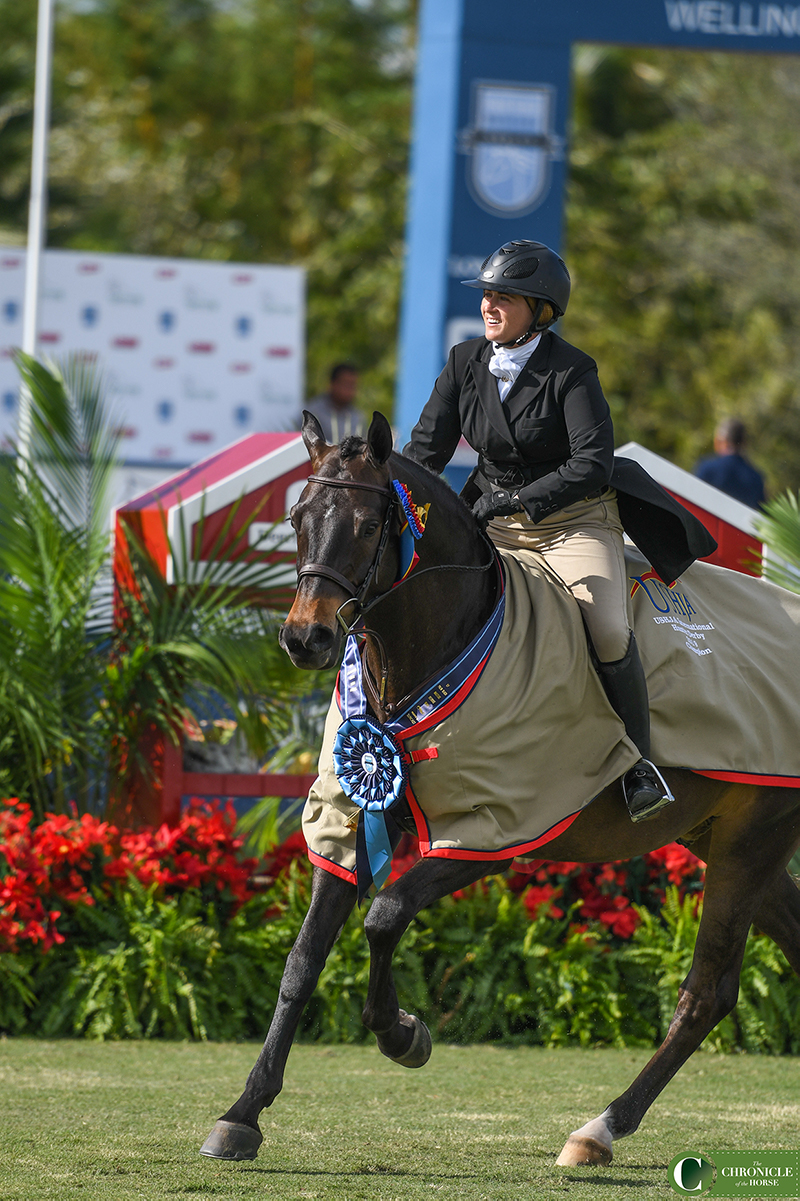 "He had great energy today," said Colvin, whose combined scores of 186 and 192.75 earned her the win. "He jumped probably better than he could've. At the first jump, I was waiting for him to come down—he jumped so high."
"I didn't really get the chance to watch anybody else; the schooling ring is kind of far away," she said. "So, I was planning on going nice around to the trot jump, and then he swapped at the second and then I went inside.
"I wasn't planning on going inside to the trot," she added, "but then I was like, 'OK, I have to do that now.' But he went great."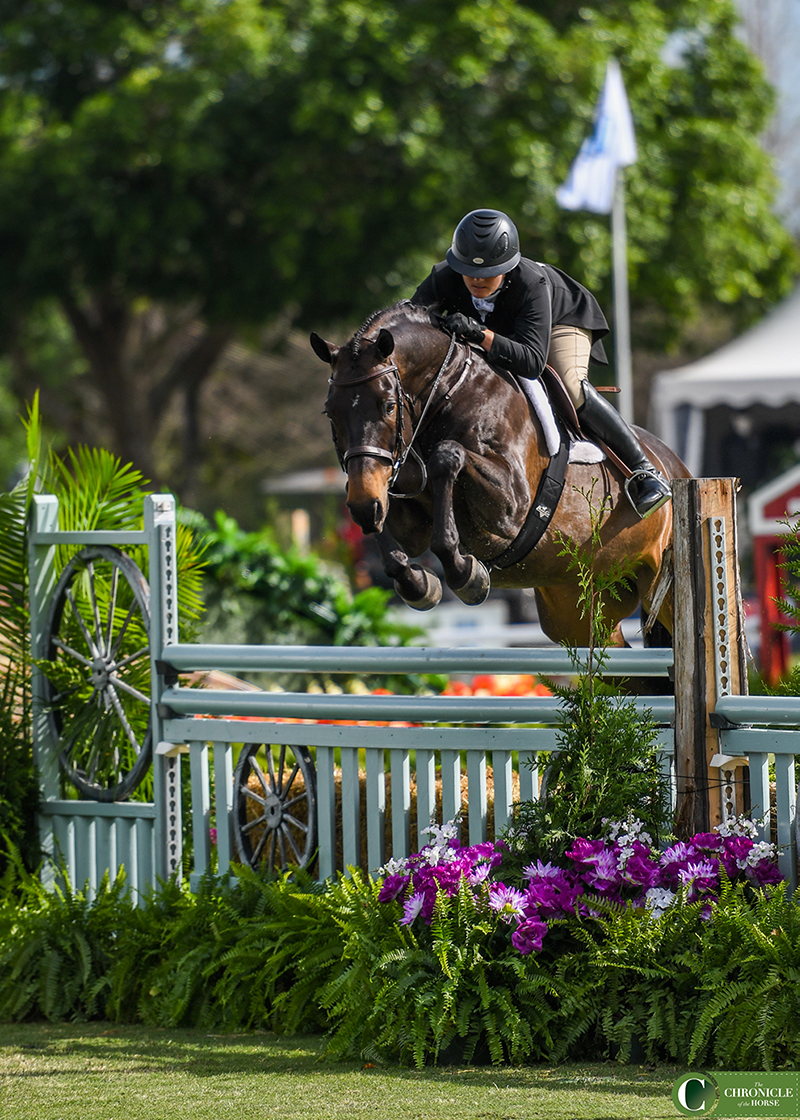 Colvin, who won last year's derby aboard Private Practice, got the ride on  El Primero, a 10-year-old Dutch Warmblood, at the start of the winter circuit.
"Louise Serio rode him before," she said. "I rode a couple horses for [El Primero's owner] Bryan Baldwin last year, and it went well, and then this year they just asked me to sit on him. I didn't actually ever think I would ride him, so I was really excited when they said I was going to show him."
After finishing fourth in Round 1 of the $50,000 USHJA International Hunter Derby with a 178.5 , Tracy Fenney and MTM Outbid earned 199 in Round 2 to see them to a second-place score of 377.5. Havens Schatt and Mostly Sunny, who entered Round 2 on Colvin's heels, finished fourth behind Kelley Farmer and Enchanted.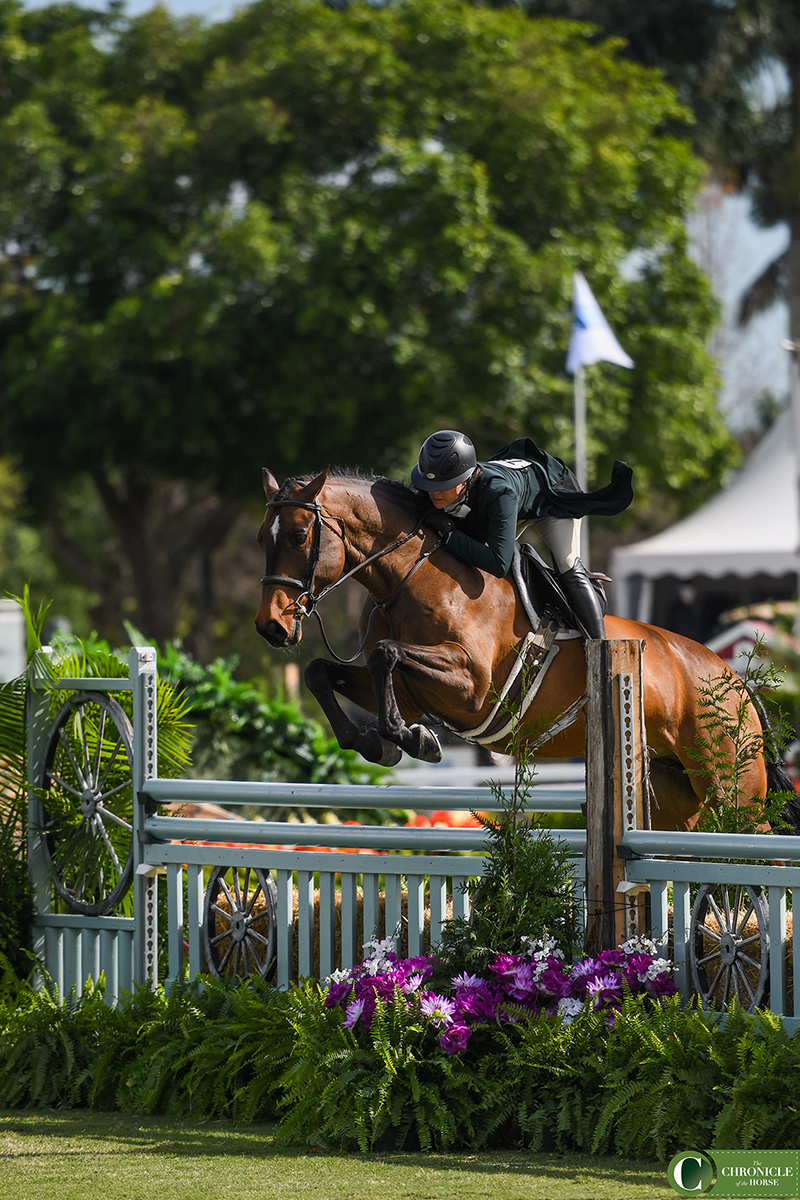 "I know I had the stars [Colvin and Farmer] in front of me, so I knew I just had to go for it," said Fenney. "I had quite a bit to make up from yesterday, so I figured I had nothing to lose. You kind of just give it your all and do everything you know you can. My horse jumped the trot jump and almost turned inside the last jump, so that was a little bit awkward for me because I kind of had to make sure he stayed out. But in general, I was super happy with him."
Farmer and Enchanted, who left the ring on Saturday in fifth place, earned an accumulated score of 195 to take third.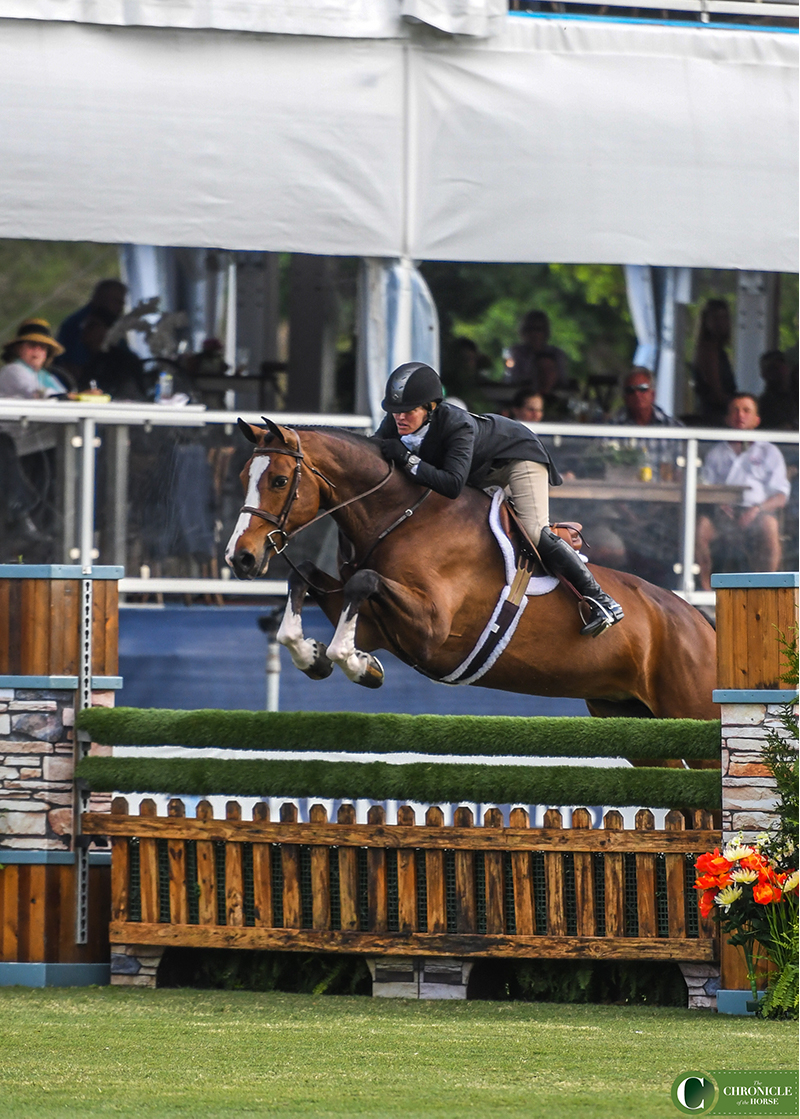 ---