Michael Barisone is not guilty of attempted murder by reason of insanity in the shooting of Lauren Kanarek and not guilty of attempted murder of her boyfriend Robert Goodwin.
It took more than three days for a 12-member jury in Morris County, New Jersey, to reach that conclusion. The jury, which began deliberations April 11, after hearing two weeks of testimony in the trial of the former Grand Prix dressage rider and trainer, also found Barisone not guilty by reason of insanity on a weapons charge against Kanarek and not guilty of aggravated assault or possession of a weapon for an unlawful purpose against Goodwin.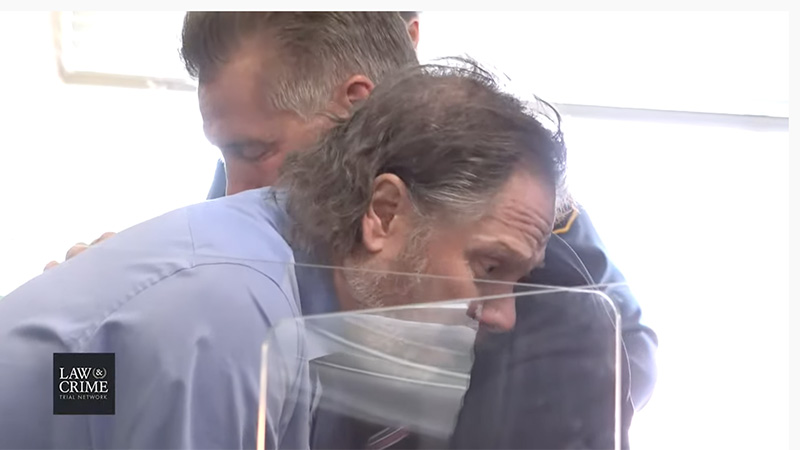 Barisone collapsed against his attorney, Edward Bilinikas, as the verdict was read, and he learned he had been acquitted of all charges against Goodwin and found not guilty by reason of insanity for the two charges involving Kanarek, who was shot twice in the chest on Aug. 7, 2019, at his Long Valley, New Jersey, dressage training center. Due to COVID-19 and other delays, Barisone has been in jail since his arrest on the day of the shooting.
Pending medical clearance for admission, next Barisone will be civilly committed for a 30-day psychiatric examination at the Ann Klein Forensic Center in New Jersey. The results of that examination, which will determine if he requires further hospitalization or can be released to the community, will be discussed in a closed in-person proceeding on May 17.
Watch the verdict being read:
During the trial, the Morris County Prosecutor's Office focused its case on testimony that Barisone had asked another student for her gun and then sought out Kanarek and Goodwin to use it against them on a day he reached a "breaking point" in an acrimonious and escalating feud with them. Because he selected for this confrontation a deadly weapon, a handgun, the prosecution argued that jurors could infer his intent was to kill the two.
Barisone's defense team argued instead that Kanarek, Goodwin and her father engaged in a campaign to "destroy" Barisone after the trainer-student relationship between Barisone and Kanarek soured. The defense presented some of Kanarek's thousands of social media posts and texts, along with evidence that she bugged his office and other places around the farm to eavesdrop on private conversations, all of which they argued Kanarek used to bully and intimidate him. The defense also presented a psychologist, a psychiatrist and a series of acquaintances who testified to Barisone's character and his apparent mental decline in the weeks leading up to the shooting, as part of its argument that they had driven him clinically insane, and that he was suffering from a delusional disorder and did not know right from wrong when the shooting happened.
Barisone's attorneys initially had planned to argue self-defense as well as insanity, but at a meeting held without the jury present on the day before closing arguments were to take place, Superior Court Judge Stephen Taylor ruled that there was insufficient evidence on record to argue self-defense. He also decided that, if the jury did not find Barisone's actions met the threshold for attempted murder, they could consider the lesser charge of aggravated assault.
Correction: An earlier version of this story incorrectly referred to the person with whom Barisone had a trainer-student relationship. Kanarek was Barisone's former student.