An individual was shot at Michael Barisone's Hawthorne Hill dressage facility in Long Valley, New Jersey, on Aug. 7.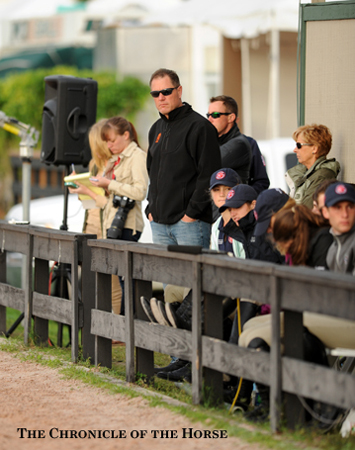 A Washington Township Police Department news release stated: "At approximately 2:15 p.m., police were dispatched to 411 West Mill Road on a report of shots fired. Members of the Washington Township Police Department responded quickly, took the suspect into custody and secured the scene. Law enforcement located one individual who had sustained what appeared to be multiple gunshot wounds. Two additional injured individuals were also located on the scene, including the suspect."
A NJ.com report said the victim was a woman who had been shot in the chest. She was taken to Morristown Medical Center, and her condition is unknown.
Barisone, 54, is a top Grand Prix dressage rider and trainer who was the reserve rider for the U.S. dressage team for the 2008 Olympic Games. He splits his time between Long Valley, New Jersey, and Loxahatchee, Florida.
On Aug. 8, the Morris County Prosecutor's Office confirmed that the suspect was still in custody, but no formal charges had been filed. Until charges are formally filed, they will not be able to release the name of the victim or suspect, although multiple sources have named Barisone as the suspect.
When asked if the suspect was Barisone, the Prosecutor's Office did not deny the name, but would not confirm.
According to Rosanna Williams, the victim was Williams' friend, dressage rider Lauren Kanarek. "I am posting this with permission from Lauren's dad," Williams wrote on her personal Facebook page late on Aug. 7. "To keep the rumors down, Lauren was shot earlier today. She is out of surgery, but not out of the woods yet."
"She made it through surgery and she made it through the night," Williams told the Chronicle on the morning of Aug. 8. "She is, I believe, in critical condition."
In recent weeks, Kanarek has posted complaints of bullying on her personal page, but hasn't named a person.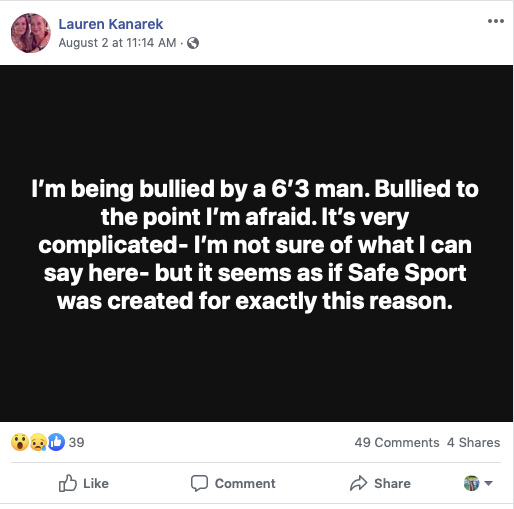 *This is a breaking news story. It will be updated as more details emerge.