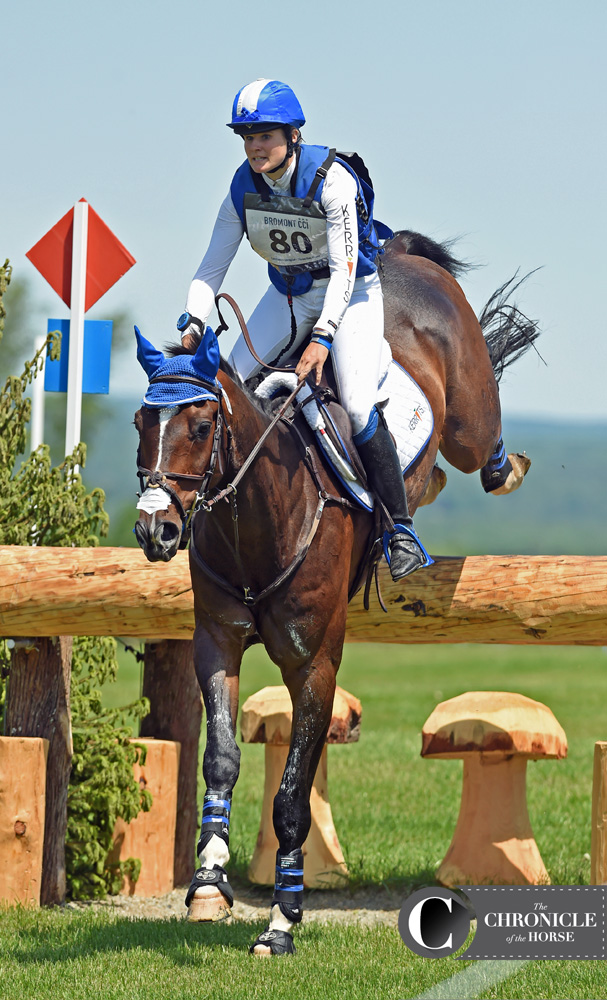 Bromont, Quebec—June 10
As Jordán Linstedt set out to tackle the Pedigree Bromont CCI*** track today with RevitaVet Capato, she had one important piece of homework to think about.
"Let it flow."
Since she came to the east coast three months ago with her eyes on the Rolex Kentucky CCI****, she's been making the most of the opportunity to train with a number of top notch riders. Most recently that's been Boyd Martin, who's been working on helping her smooth out her cross-country riding.
"I used to want to control him a little too much," she said. "Today I found myself coming around to a lot of the turns, and I'm going to do a little bit less because I don't need to do a lot. Sometimes I think I was doing a little too much with him."
The smooth riding paid off with just 1.6 time penalties added to her dressage score to maintain her lead in the CCI***.
"I thought my ride was fantastic," Linstedt said. "Capato was super from the beginning to the end. I don't think he's ever been this fit, and he went out of the box pulling and pulled all the way towards the end. I felt like I got a really good rhythm from the first two fences."
Her rhythm was interrupted however when there was a hold on course following the death of Booli Selmayr's mount Jaeda.
Linstedt said she'd never been held on course with "Capato" before, so she felt a little unsure after that.
"I was a little bit frazzled on how that was going to go from that point on. But maybe for him, he got to catch his breath, and then I got to start off from that point. I think it was a really good place that they pulled me up, because I had Fence 9, which was a smaller table for our track, right before our second major water. I got to go back and jump a two-star ditch and wall and come up the hill, start my watch and get back my flow again. That water definitely wasn't maybe as smooth as the first part had been, but he was really looking for the fences and jumping really well."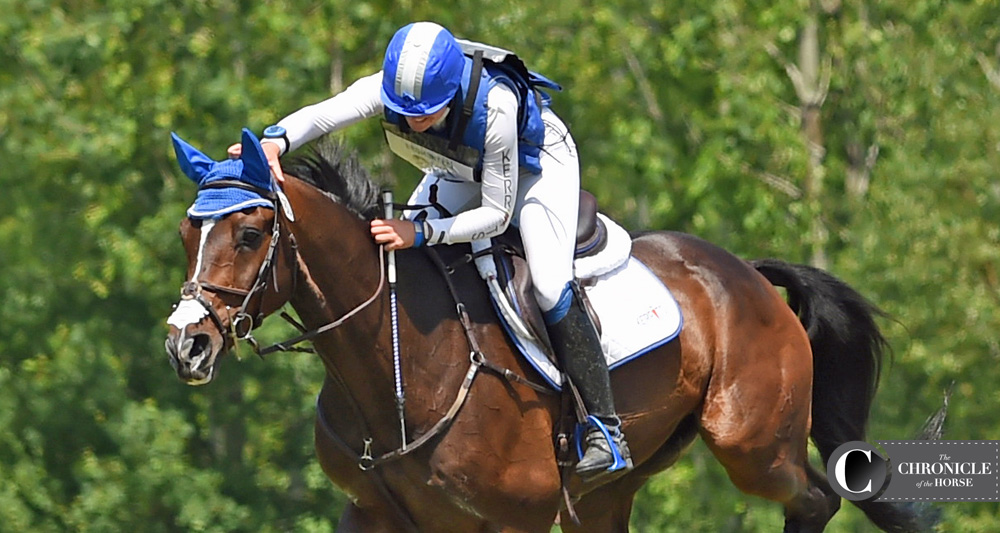 Frankie Thieriot Stutes accumulated .8 time penalties with Chatwin to move into second. This marked Chatwin's first CCI***, after rerouting from Jersey Fresh (N.J.), when the gelding overreached following the jog. The cut became infected, so Stutes gave Chatwin some time off and put Bromont on the calendar as a replacement move up.
"The longer courses seem to suit him a bit better because I can get into a good rhythm with him and he had so much run left at the end," said Stutes. "I was actually quite surprised when I kind of gave him a little kick coming out of the last complex, and he had so much left in his tank. I had so much fun today. He's such a special horse, and I feel so lucky to be the one to ride him and get to compete him. I'm just really impressed with him the whole way around."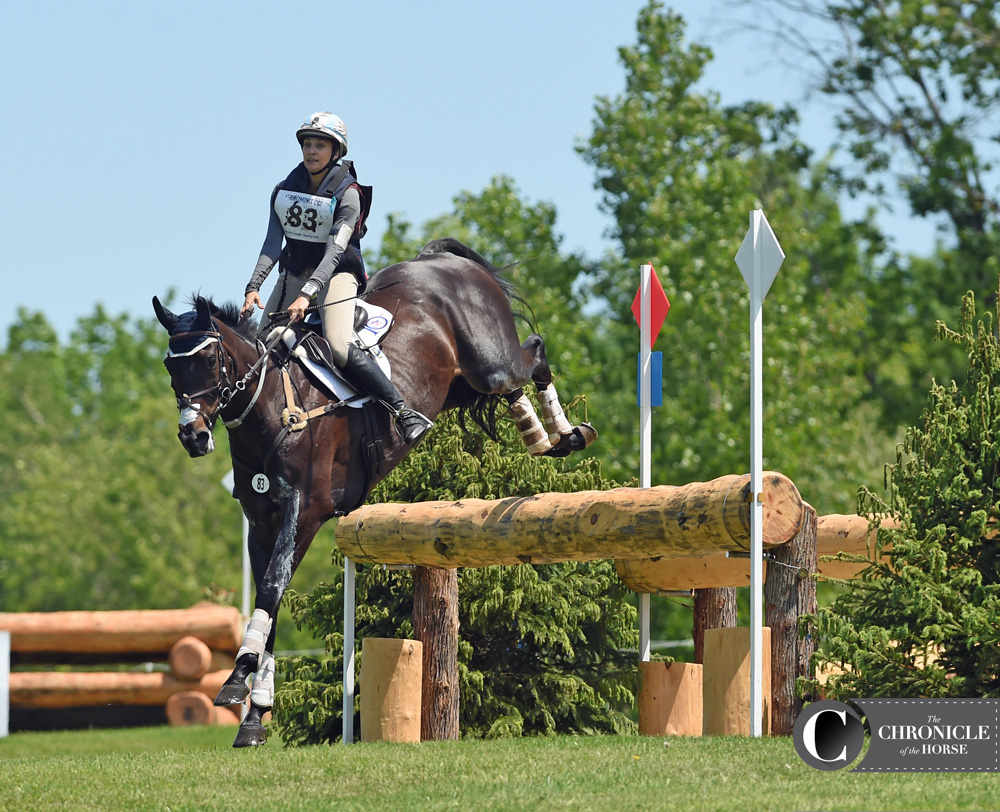 Kylie Lyman was one of two riders in the CCI*** to make the time, and that helped her climb up the leaderboard with Lup The Loop to sit third going into tomorrow's show jumping.
"I was really happy with Loopy today," said Lyman. "Coming in here last year was easier because there was no pressure, no expectations because it was our first three-star. Then having him go so well last year I tried not to let that play too much in my head before coming here, and I thought that he really listened to me, and we got into a good rhythm right from the start. He's such a big scopey horse that I can get away with quite a lot on him, and he's honest."
Roberts Reunites With An Old Friend
Waylon Roberts is sure thankful he's got Lancaster back in his stable.
The Canadian rider rode the gelding back in 2015 as a young horse before he was sold to Boyd Martin. Martin competed "Baxter" up to preliminary before handing the reins off to working student Michael Pendleton who rode the gelding up to intermediate.
Luckily for Roberts, the gelding wasn't quite the right fit for the program at Windurra, so with the help of Michelle and John Koppin, he was able to buy Baxter back.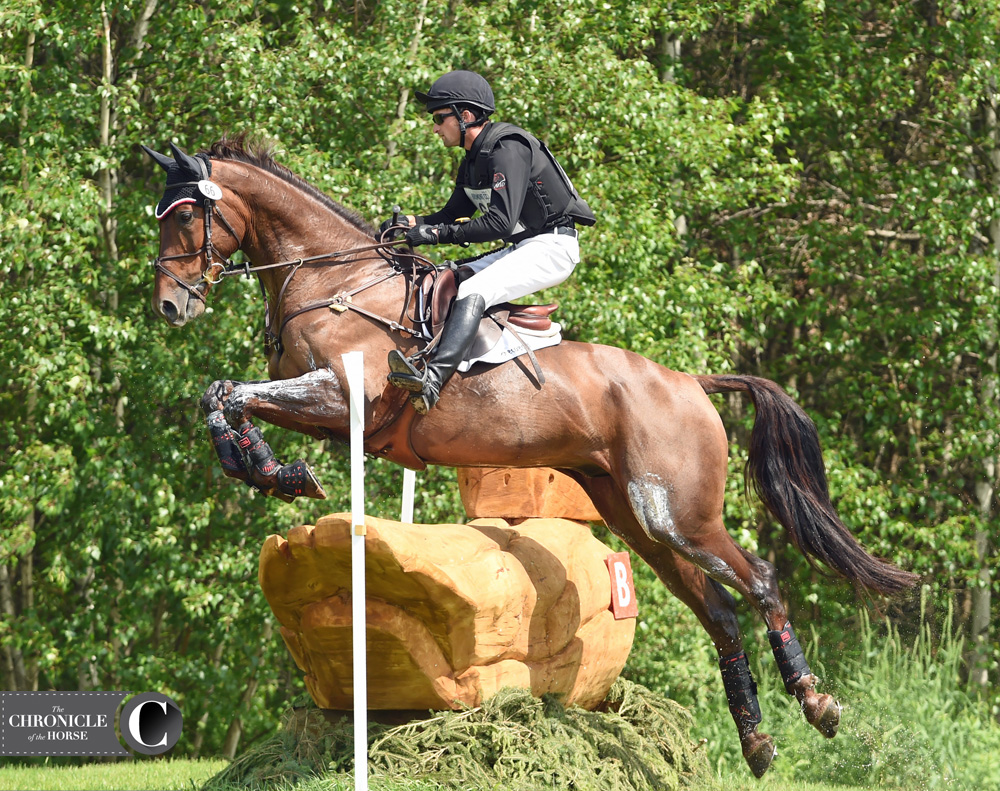 "I just saw some potential, and thankfully it's coming to fruition," said Roberts.
Roberts and the 10-year-old Canadian Sporthorse moved up from second to take the lead in the CCI** with a clean round cross-country. But he's got less than a rail in hand above dressage leaders Allison Springer and Lord Willing.
"I set off on Lancaster pretty quick," said Roberts. "I think here at Bromont you want to be up on your minutes early, and then let them cruise as the terrain gets a little tougher, so that's what I did, and he just answered everything just right. Some of the distances walked a little long, but nothing came up long for the horse. He was leaving out strides. Honestly I didn't feel him jump a single jump, he was just going.
"I was lucky because I had a horse on course already, so I kind of knew exactly where the minute markers were, and where he had to be and had a pretty good feel for the course," said Roberts. "[Course designer Derek di Grazia's] done again another really wonderful job. When you walk that course, you kind of go 'Whoa, this is serious,' but then you go and ride it—not that it rides easy but it brings the best out of you and the horses, so hat's off to him."
Tidbits
—Boyd Martin admits that his competitive side kicked in while on course with On Cue during the CIC**. Bromont is a move-up event for the mare, so he was planning on having an easy run, but when he heard that Will Coleman made the time with Don Dante, he decided to ask for a little more gas and they lead the division.
"She's done two intermediate horse trials before this, so I knew it would be a big call, but she's a mare that just oozes with class and I'm very thankful to have her in training thanks to Chris Turner. She jumped the course really well even though she's a little green there," he said.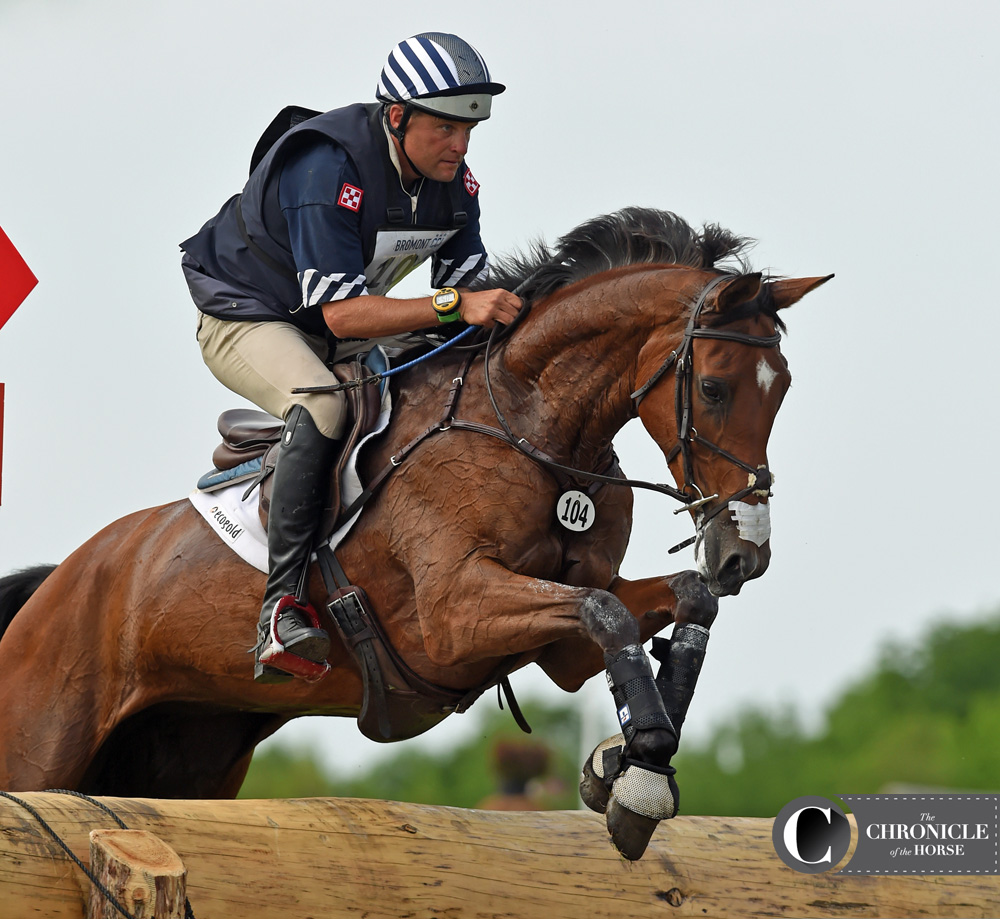 —Since Metallica has never been on an FEI cross-country course before Kelli Temple knew she needed to set the mare up for success in the CIC*.
"I took time to square her up to things and to give her the time and to always get her back properly, and then ride her forward through it and then land going," said Temple. "She just answered every question just brilliantly."
Even with a longer route planned, Temple finished just 1 second over the time, to add just .4 penalties to her dressage score and sit in first. She's got a little bit of breathing room for tomorrow's show jumping, with nearly 10 points separating her and second-placed Rachel Wilks and Great Expectations.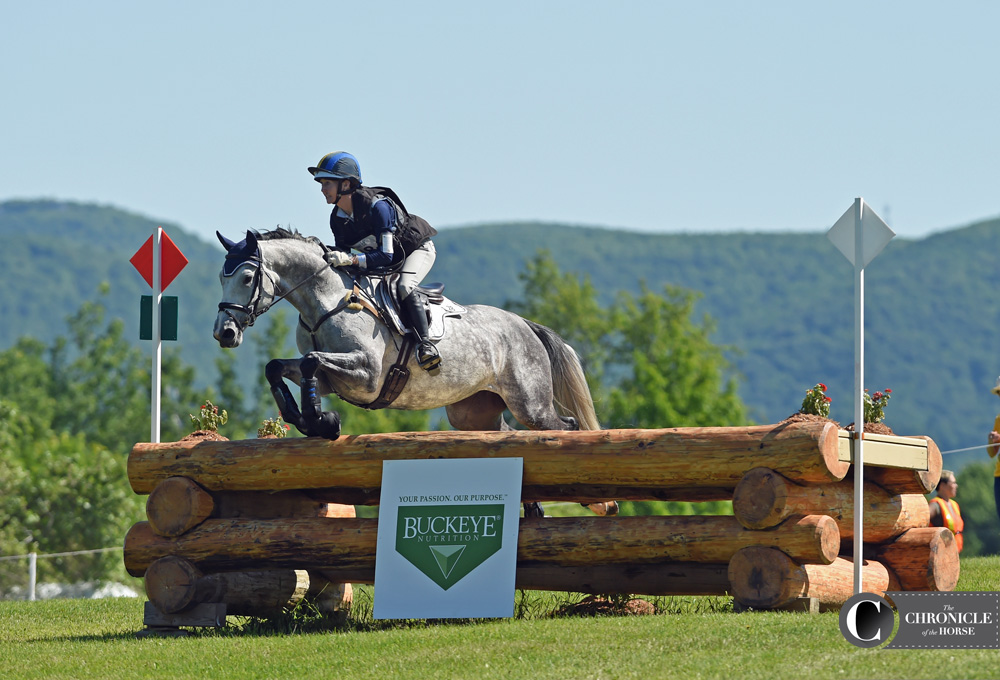 — Tamie Smith's CCI*** mount Dempsey fell at the B element of Fence 13 and fractured his ulna. The gelding was transported to the University of Montreal Veterinary Hospital (Quebec) where he will undergo surgery.
"Thankfully, the prognosis is very good for his recovery, and I truly can not express my gratitude for everyone's calls, texts and support," Smith wrote in a statement on Facebook. "Everyone at Bromont today was really incredible, from the vets, to the officials and everyone on site, as well as my groom Lauren, and all of my amazing friends. Thank you all from the bottom of my heart and as always, a big thank you to my syndicate owners for everything they have done and continue to do for Dempsey and I."
Important links: Full Pedigree Bromont CCI*** results  ¦  All the Chronicle's Bromont coverage  ¦  The Chronicle's home page
And don't miss more in-depth about the winners in the July 3issue of The Chronicle of the Horse magazine.