I visited with the U.S. show jumpers yesterday afternoon!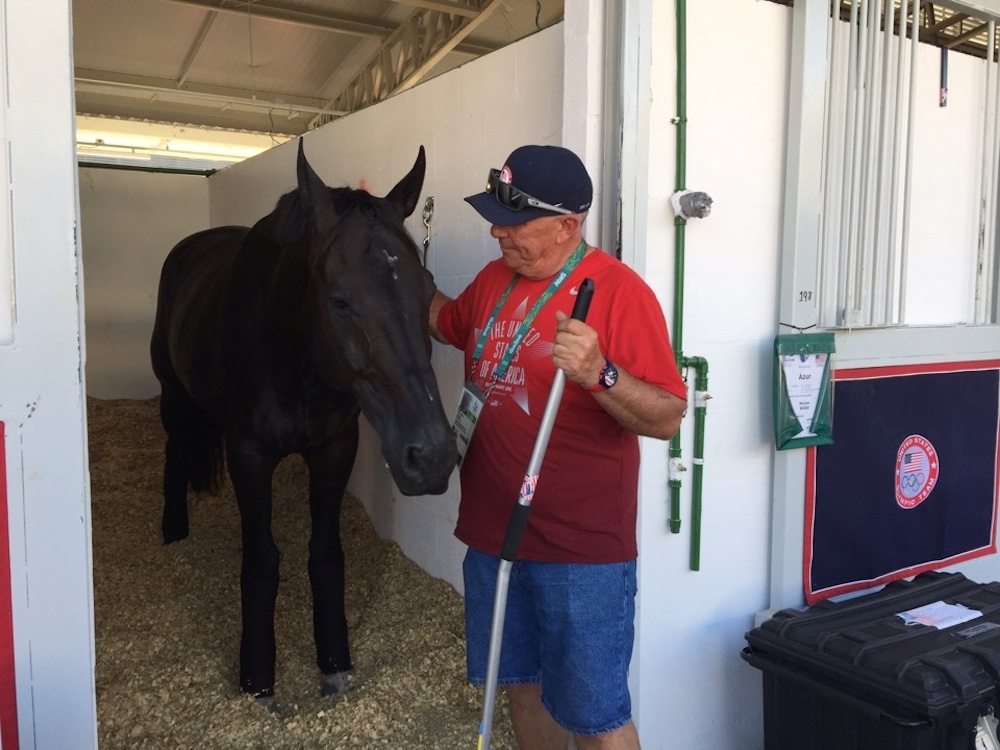 Cortes 'C', or "Tiny," shared a quiet moment with groom Clark Shipley.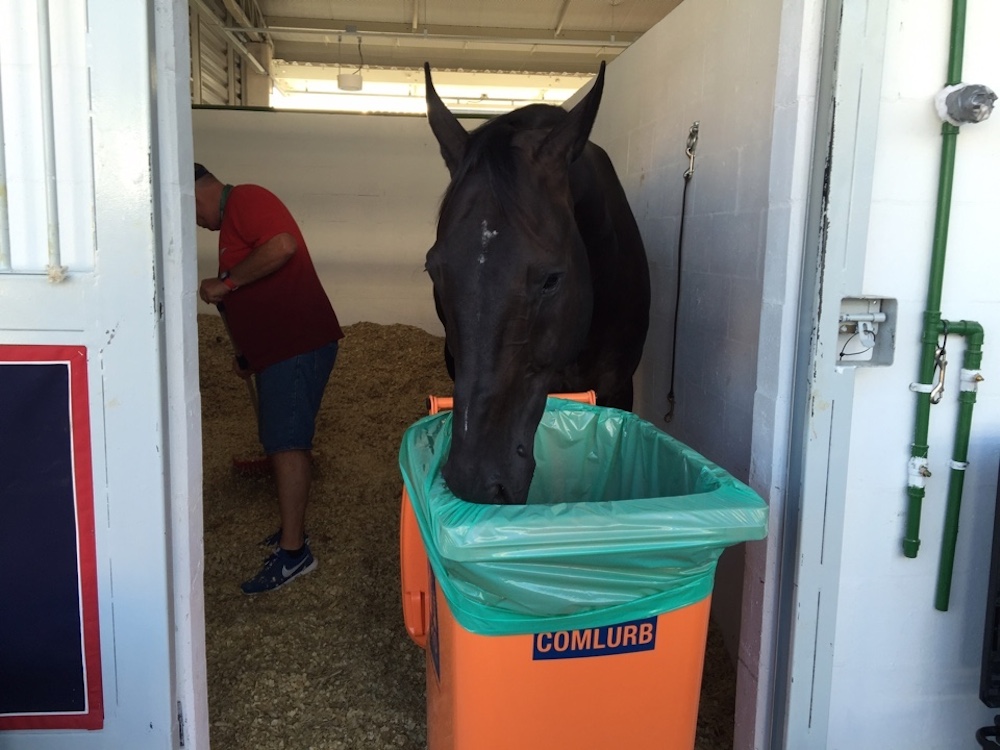 Tiny checked out the trash can into which the grooms have to muck out, as Clark picks out his stall.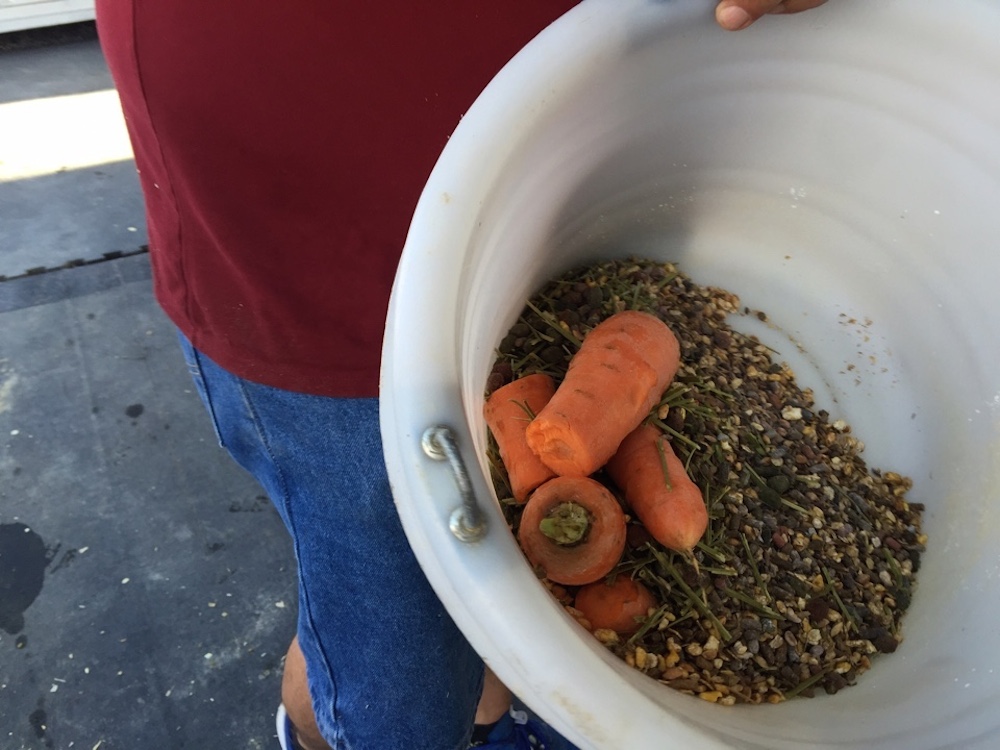 Cortes 'C's dinner has a nice carrot garnish.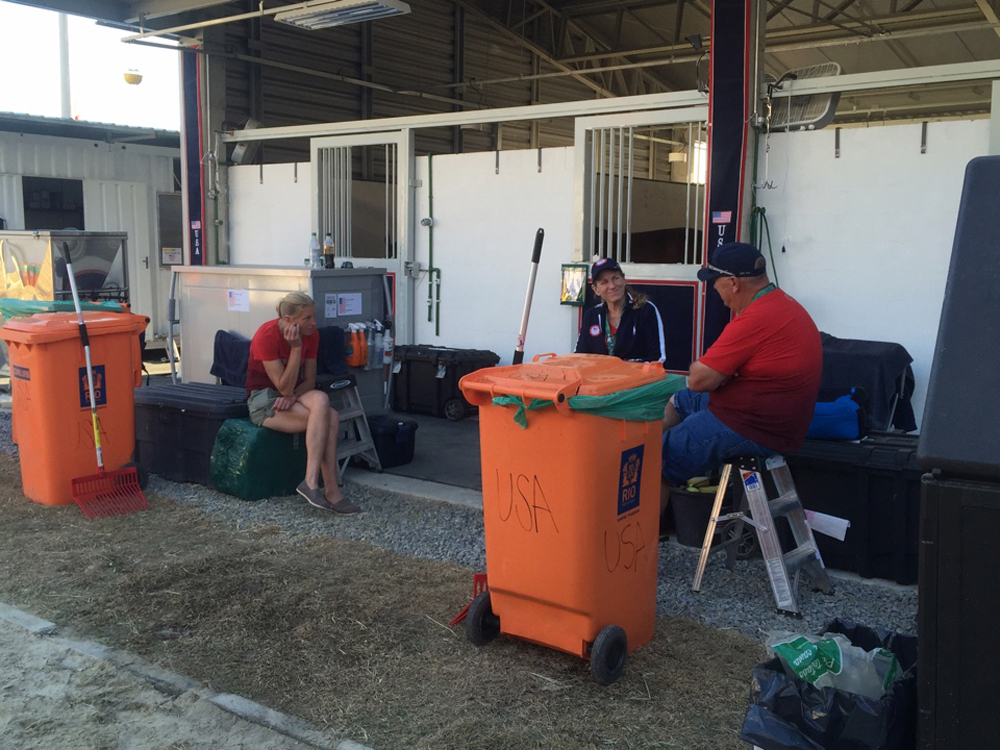 Having a chat during some down time.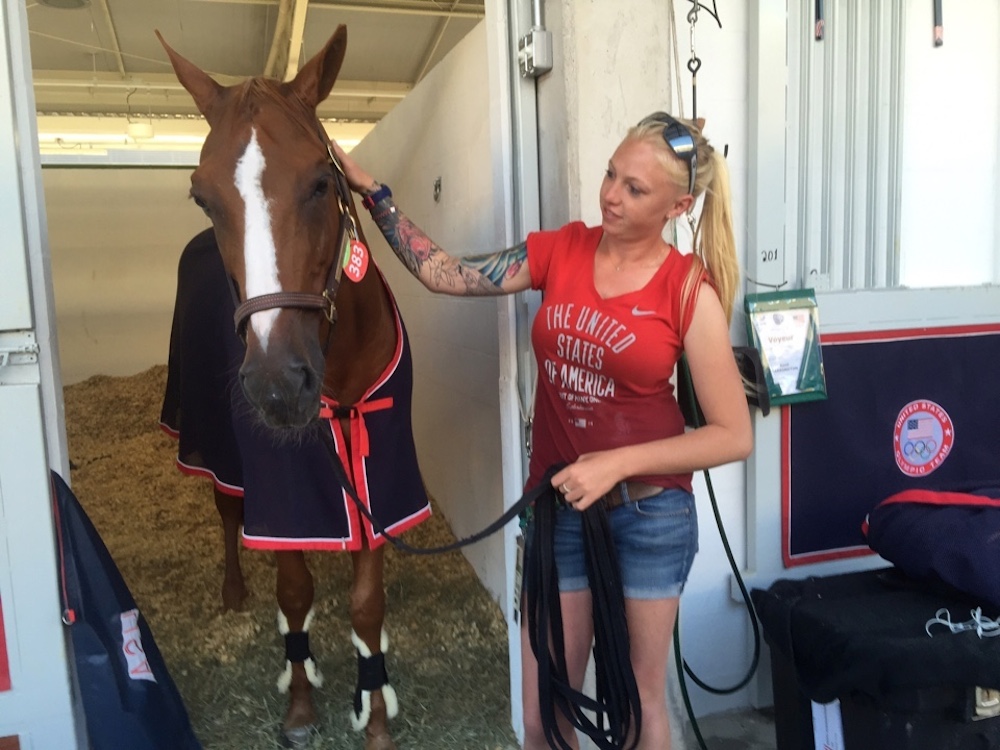 Lucy Davis' ride Barron hangs out with his groom, Tasha Houghton.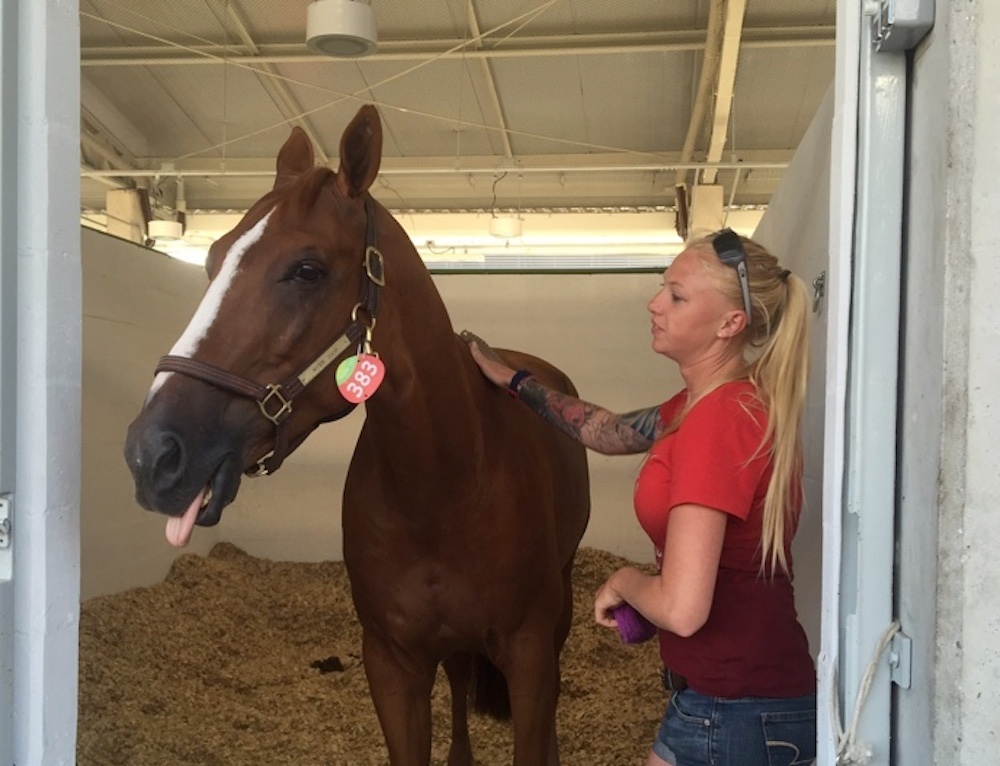 Barron enjoys a good currying from Tasha.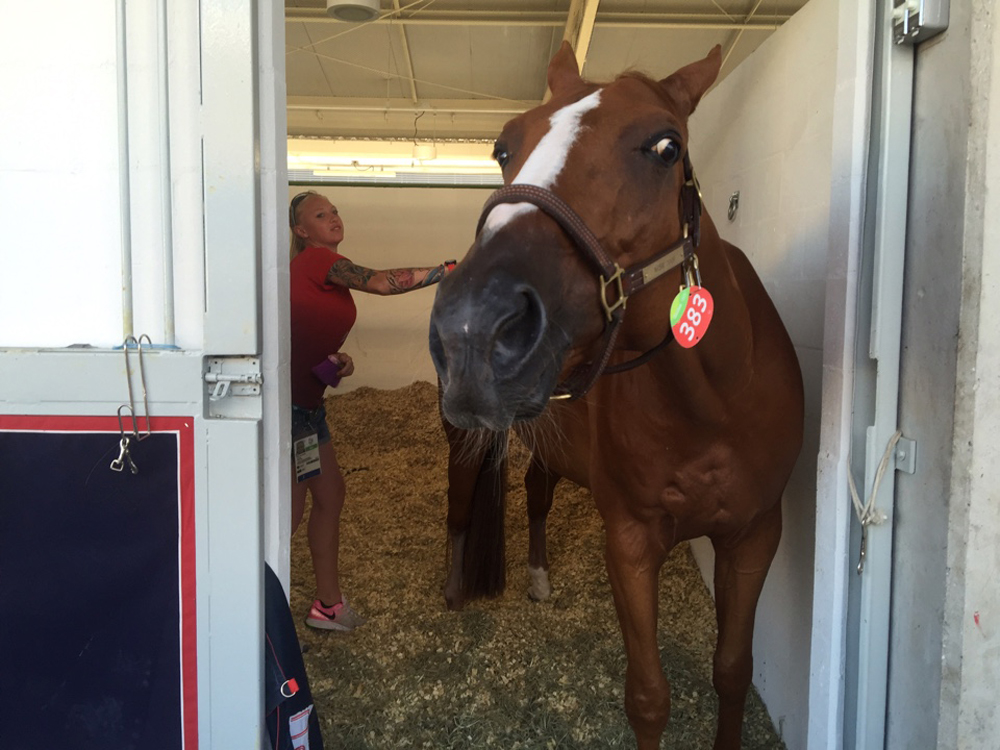 "Yes, right there please," Barron says to Tasha.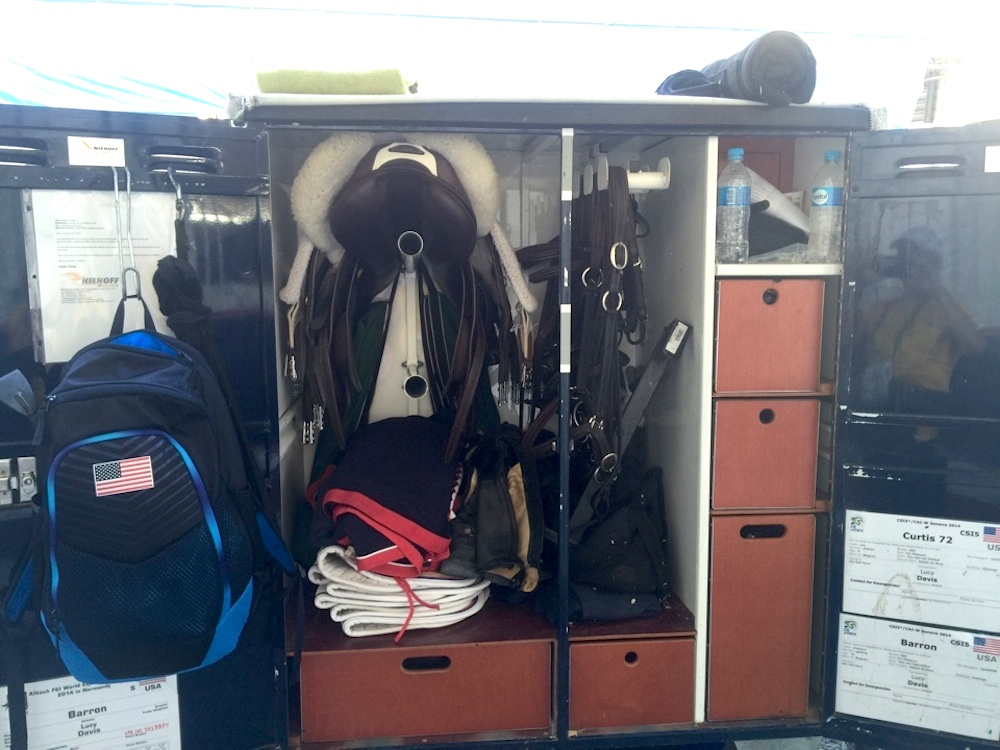 Lucy Davis' tack trunk.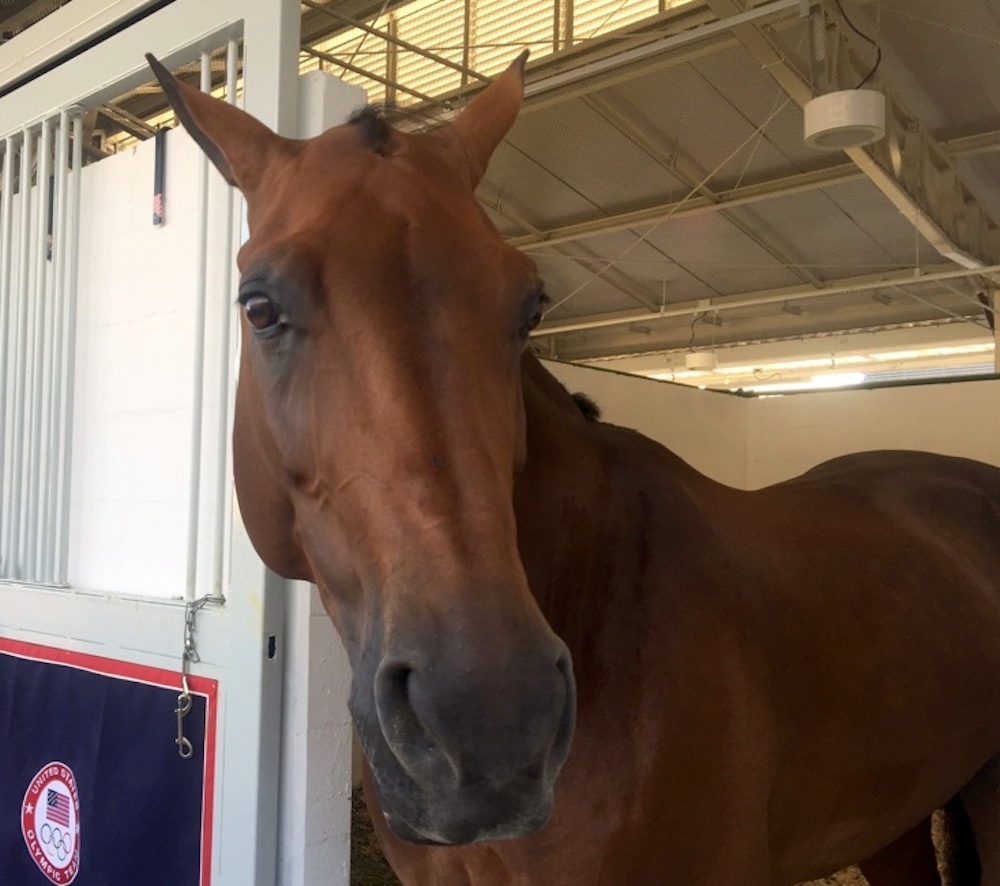 Voyeur says hello, with his minimalist forelock (want to know why it's so sparse? Check out his Behind The Stall Door article.)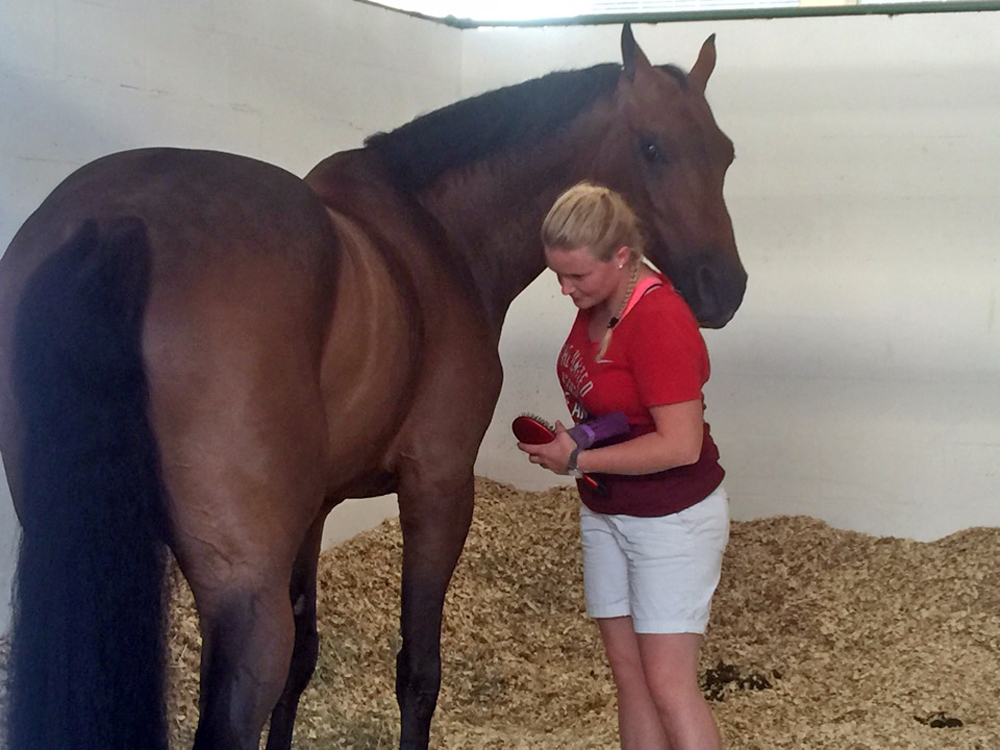 Voyeur, or "Froggy," getting a grooming session from groom Denise Moriarty.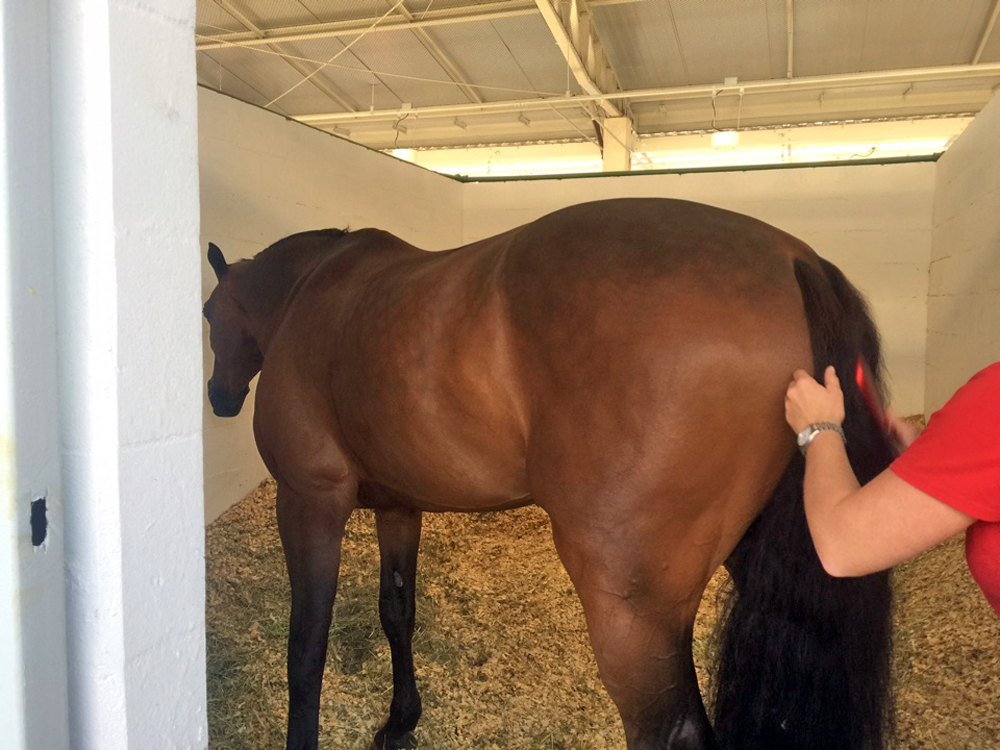 And Froggy gets his red tail ribbon put in. Look at those dapples!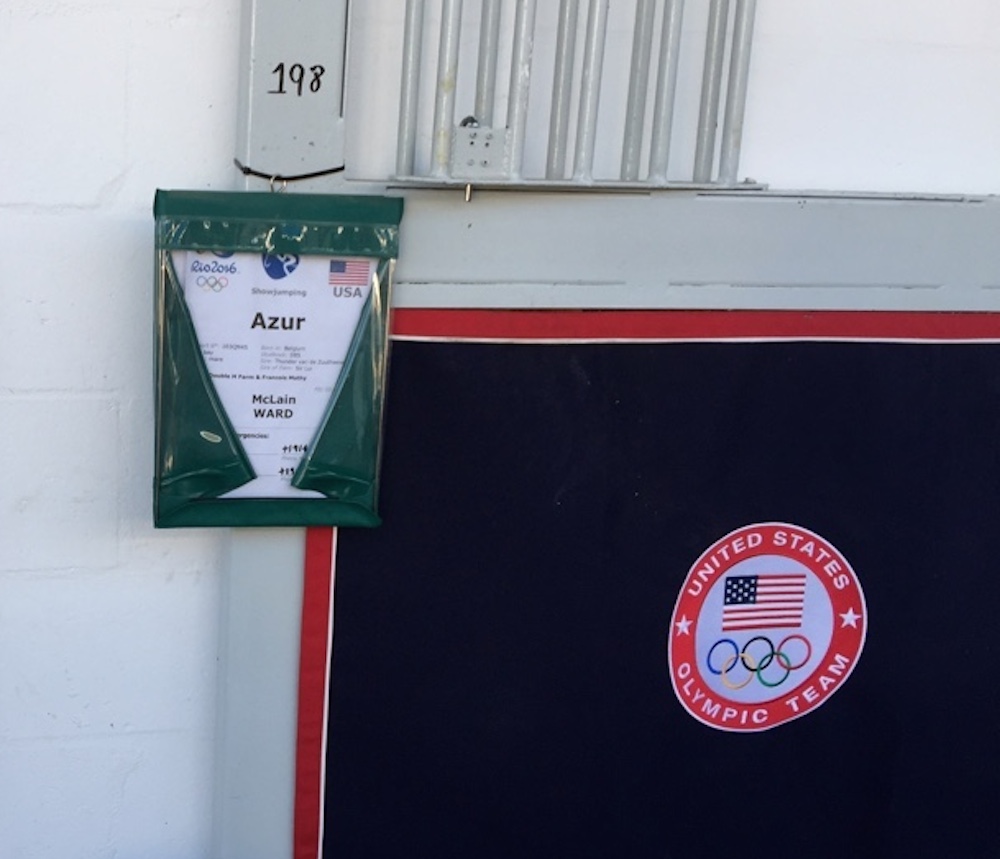 HH Azur's stall.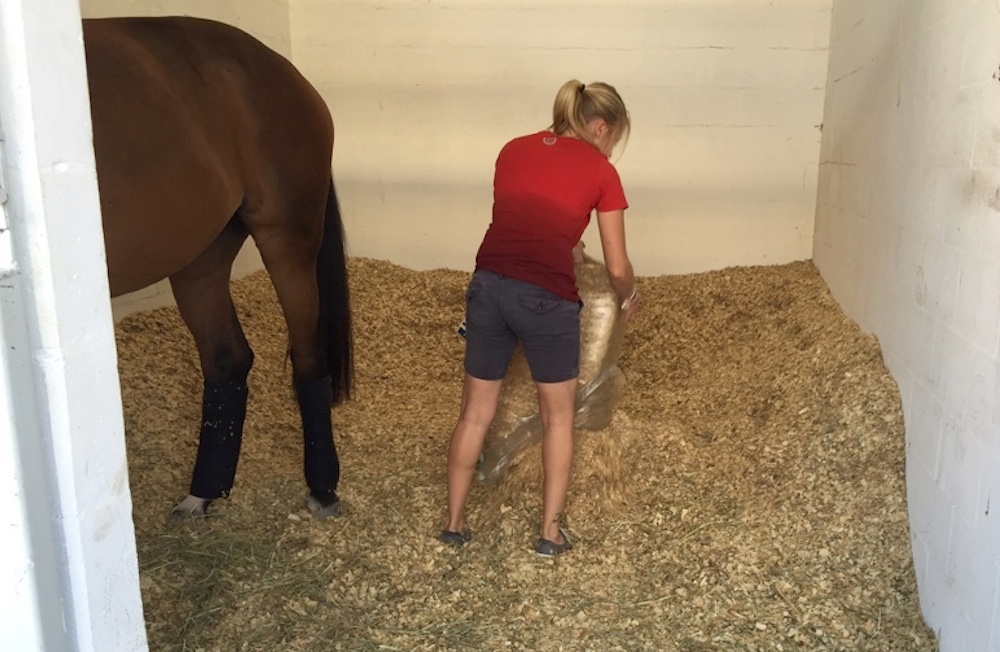 HH Azur's groom, Kirsty, adds some shavings to her stall.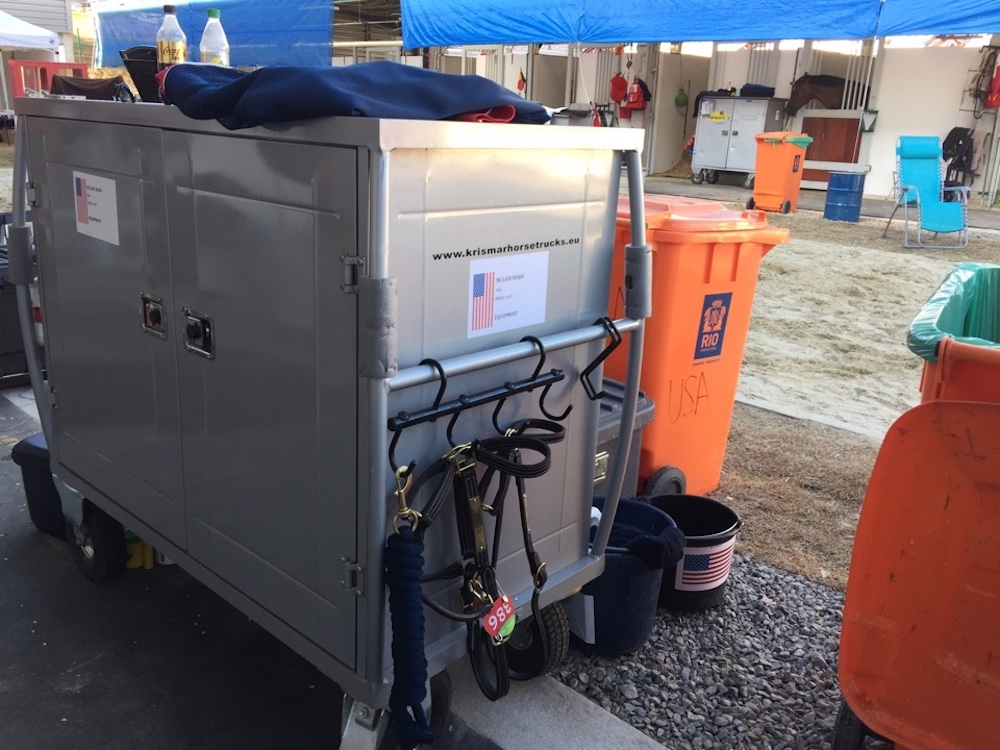 McLain Ward's tack trunk.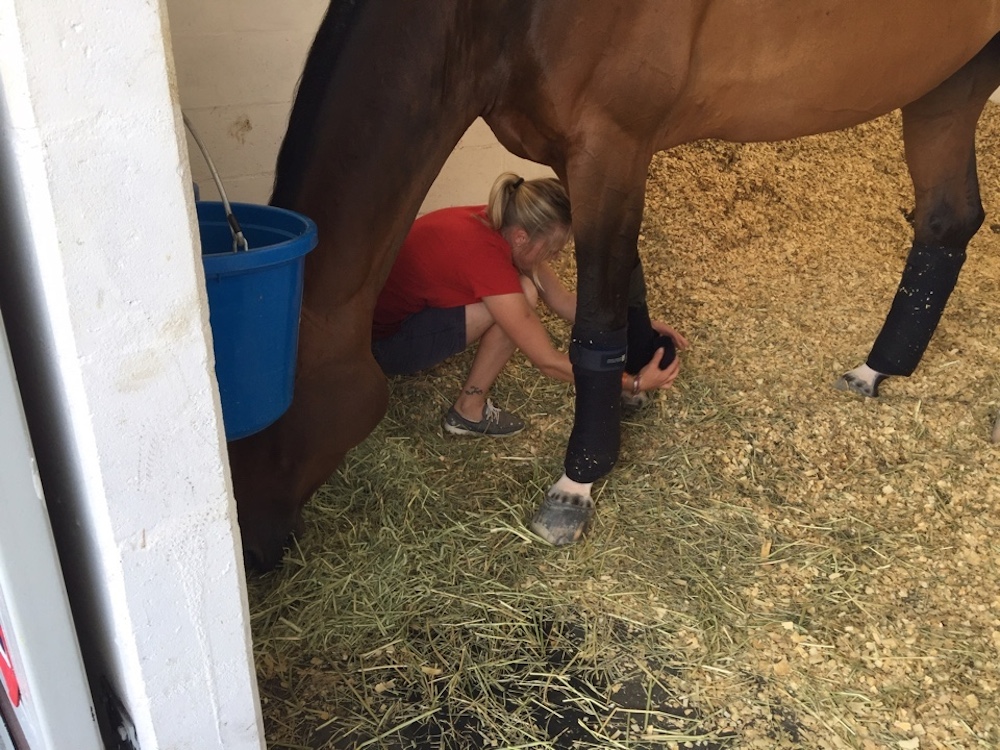 Kirsty wraps HH Azur.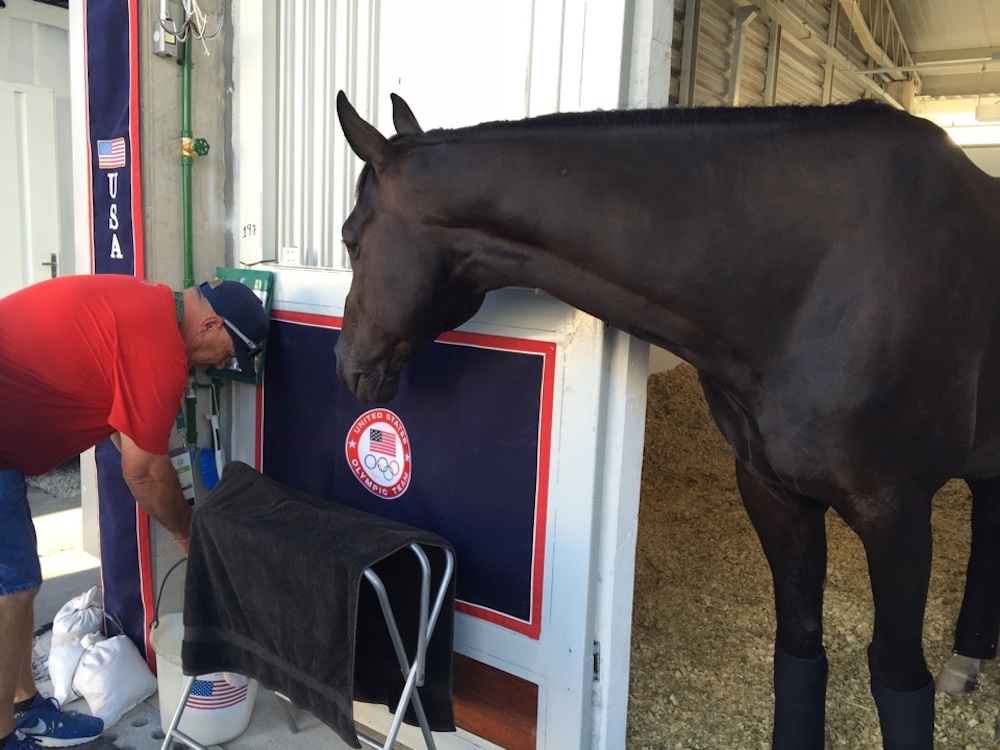 Cortes 'C' checks out what Clark Shipley is doing.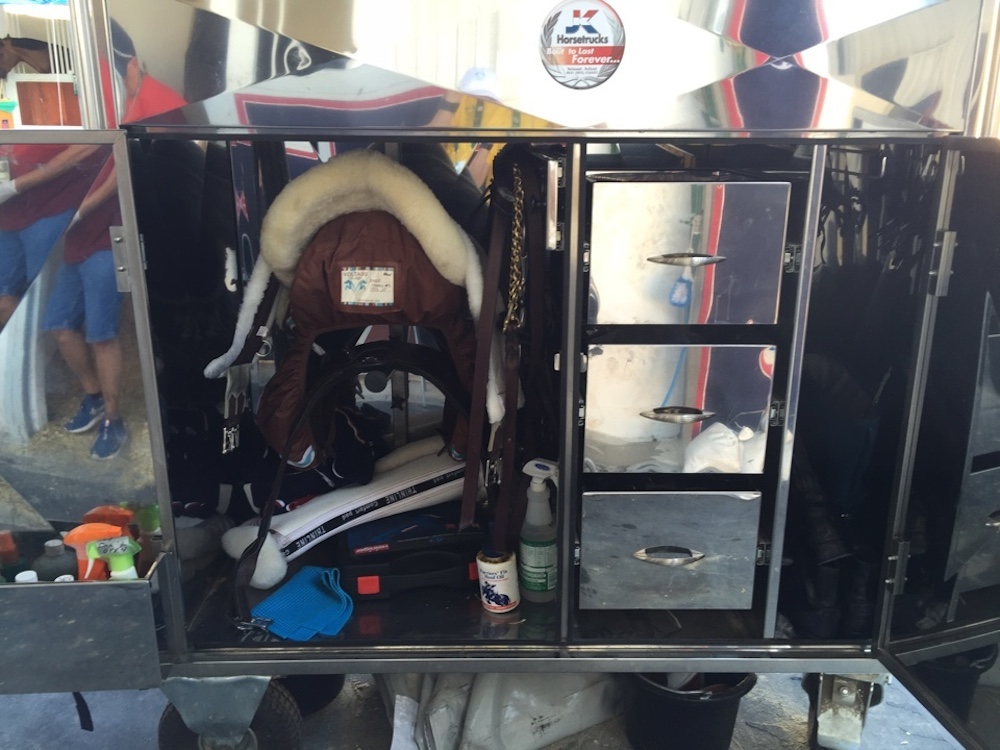 Beezie Madden's trunk.
Laurie Pitts was all ready to groom at the 1980 Moscow Olympic Games with her horse of a lifetime, Balbuco, who was ridden by Conrad Homfeld. But the U.S. boycott of those Games kept her home and missing a line on her grooming resume. Laurie spent a few decades doing non-horsey and horse jobs before after 36 years, the chance to groom at an Olympic Games came up again—this time for U.S.-based Australian show jumper Matt Willams.
You can read all about it in Groom Spotlight: Laurie Pitts Is In Rio To Complete A Dream Deferred. And make sure to follow along with her as she blogs for COTH from Rio about her adventures.