He's got tremendous scope and impeccable form, even over the world's biggest courses. He brought home a team bronze medal from the 2014 Alltech FEI World Equestrian Games in Normandy, France, with Kent Farrington. He's a fireball on course.
Voyeur, a 14-year-old Dutch Warmblood (Tolano van't Riethof—Loma, Goodwill), has stamped himself as one of Farrington's top mounts in a strong stable that includes Uceko, Willow, and Blue Angel.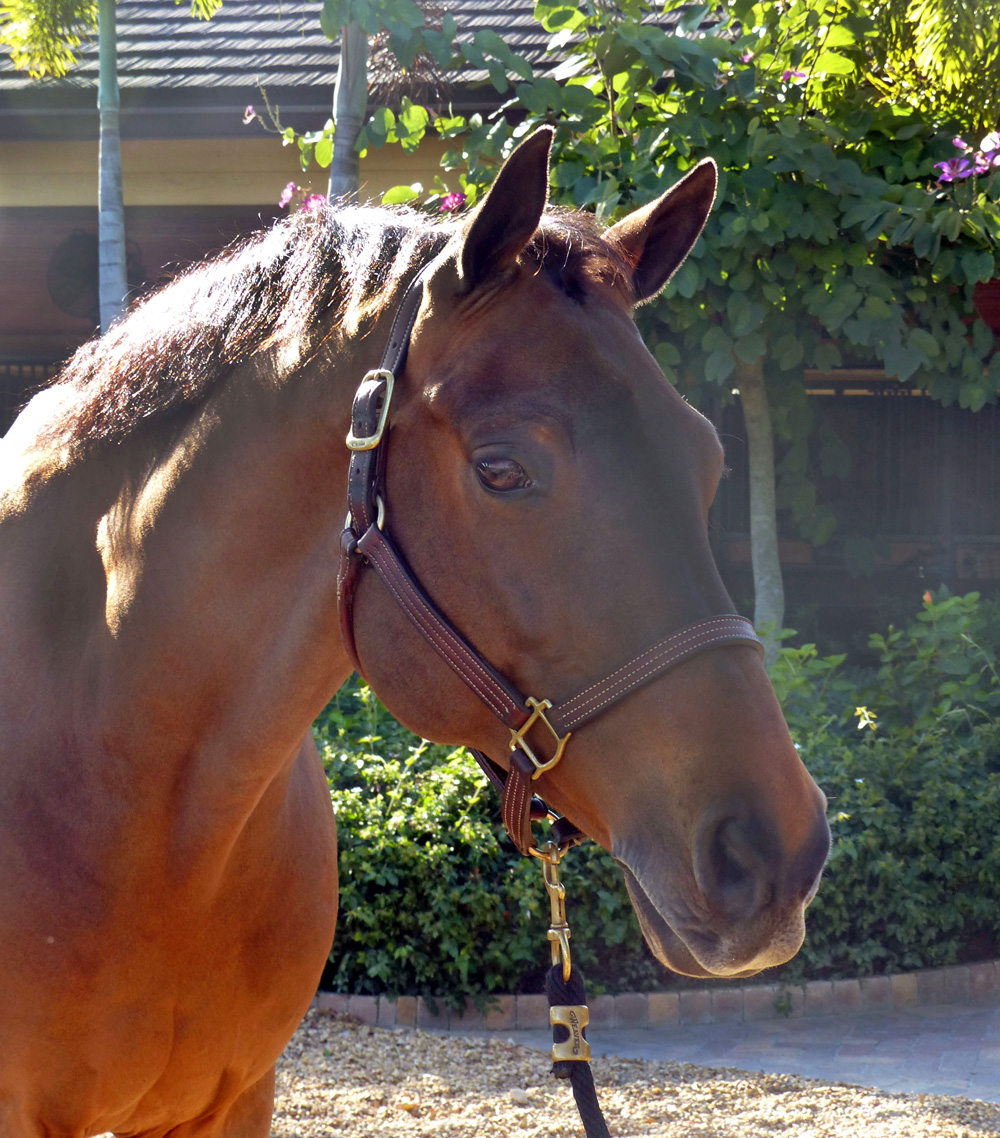 But behind the awe-worthy athleticism and flawless conformation is a fun-loving, sweet, sometimes-easily-distracted horse who is dearly loved by Farrington's team, especially his groom, Denise Moriarty. Moriarty had quite a few stories to share about "Froggy."
The nickname "Froggy" has a dual meaning, but both aspects relate to appearance. "He's got big, bulging eyes, like a frog, and he jumps somewhat like a frog," Moriarty said (of course, with love).
Here's what you need to know about Froggy…
• He's very close with his farrier. On long trips, Voyeur has to travel with bell boots on all fours, because he will try to pull his shoes off. Often, he's successful.
"He pulled off both hind shoes on the way home from Barcelona," Moriarty recalled. "He's very, very talented at that. Front shoes are his favorite things to pull off. He and the blacksmith are best friends, really."
• He's a candidate for the Hair Club for Men. That forelock. There's not much there.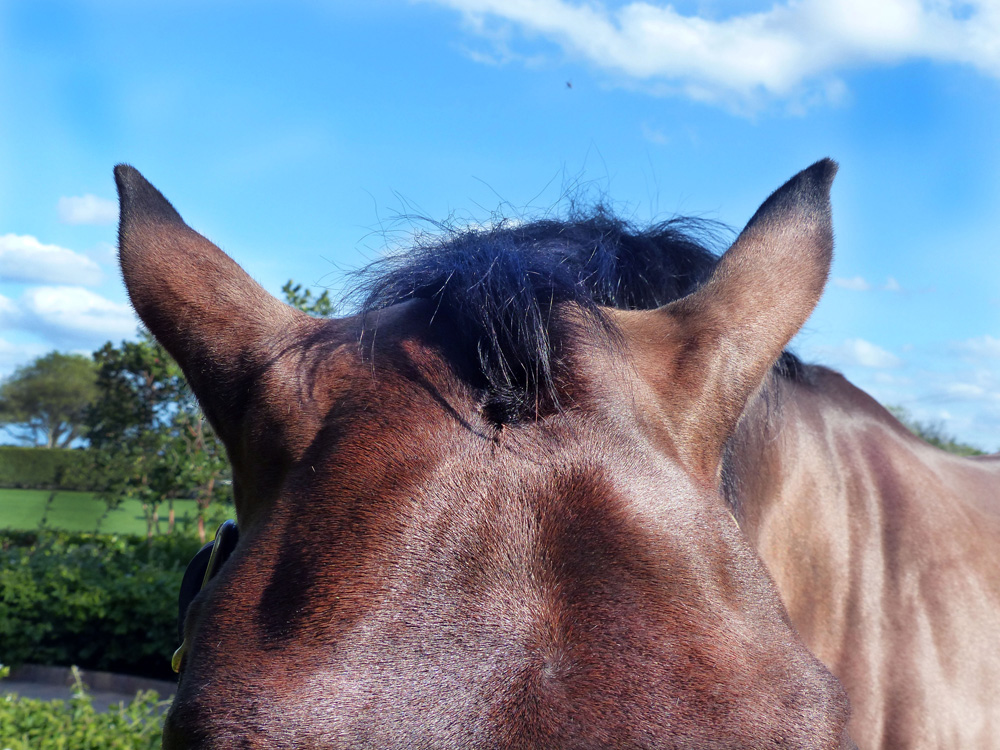 • His treats of choice are Uncle Jimmy's Hanging Balls, a snack that can get very messy. This is where his sparse forelock comes in handy.
"He is obsessed with them, and he's figured out that if I pour water all over it, it makes it softer, so it makes it easier for him to start biting into it," Moriarty explained. "His face gets destroyed. Thank God he doesn't have a forelock, but his ears, everything, get filthy. And he'll just stand there and have it resting against his neck. He loves it."
• He enjoys company. His favorite stablemate is Uceko, his next-door neighbor at Farrington's farm; the two travel together often. But Voyeur is also accompanied by two stuffed animals.
"One's a frog, and the other I won in Calgary, while playing whack-a-mole, and I'm not sure what it is, but it's green, like a frog, and it's a freak, and he jumps like a freak," Moriarty said. "They come everywhere with him. It's just one thing that's the same. When they're in different stables all the time, it's nice to have something, even if it's small, that's the same. I don't know if it really makes a difference, but he likes them, and it's just something that's similar for him. He does like to dump them into his water bucket, though. The frog has drowned many times."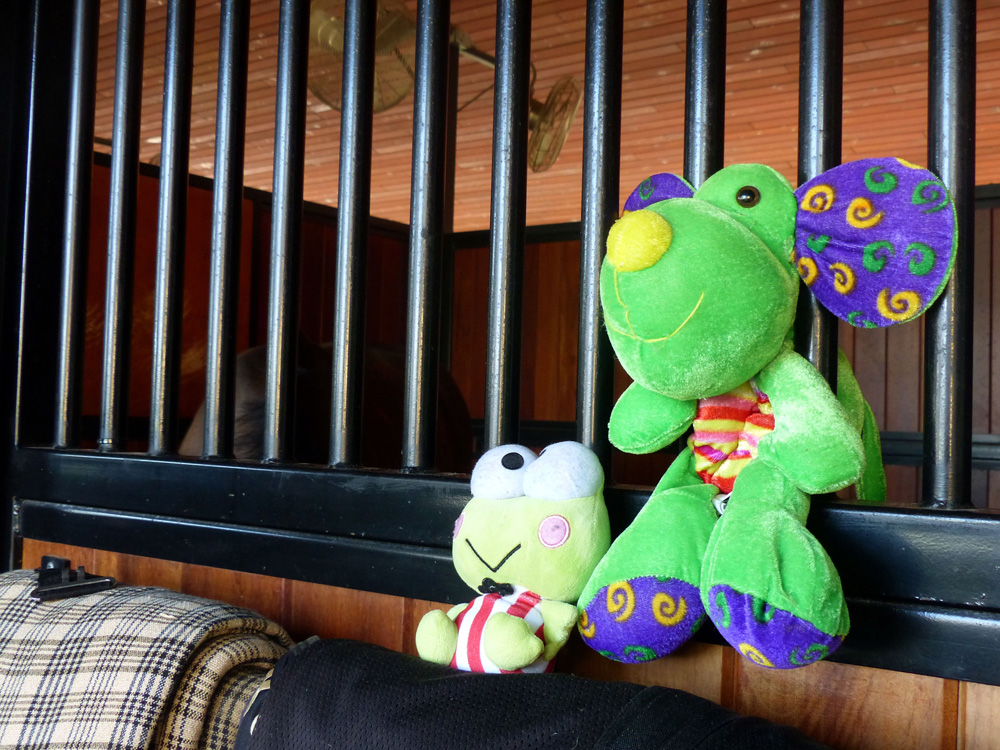 • He's got great dance moves and prefers the Latin style of dance. "In Aachen, when I was trying to put his boots on for the second round of the grand prix, his blood was up and he was fresh," Moriarty recalled. "He does this 'Mexican dance move' where he'll swing down onto his elbows and he'll swing around and jump around. He's very athletic. I wouldn't want to be sitting on him when he does it. He has fun."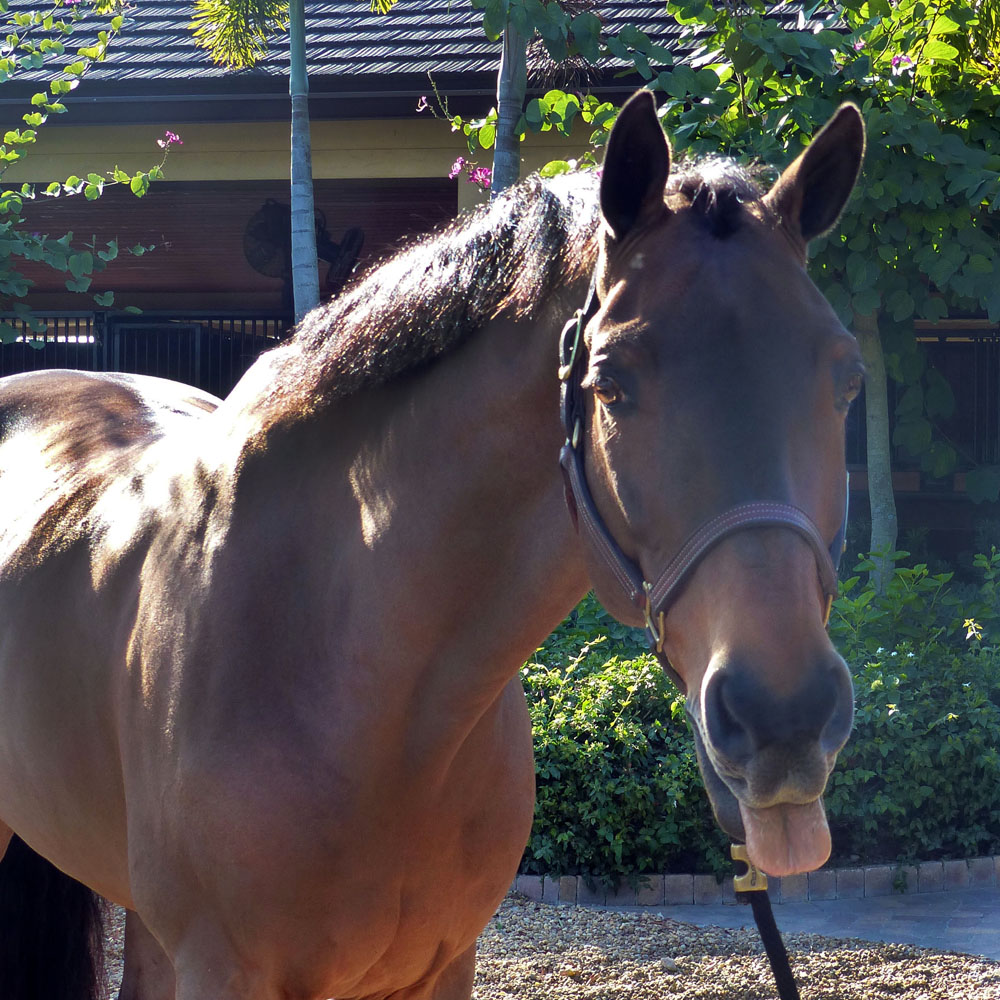 • His tongue may be out more often than it is in.
• He has a tendency to get distracted. If he were a person? "He'd definitely have ADD, for sure," Moriarty said. "He'd just be the crazy kid that's always running around. He'd super athletic and intelligent sometimes, but also just very ADD."
• He loves to be outside, mostly so he can have an excuse to roll. "He loves to roll, even when he's hand-grazing or hand-walking him, he'll roll," Moriarty said. "He loves to do that. He likes to get all the way over. He can't do it in his stall, so when he goes out, he decides that's when he's going to do it, even if you've just given him a bath."
• He's incredibly sweet. While he can fiery at shows, he's very laid-back at home, but he always perks up when Moriarty comes calling. Their bond is palpable. "He cuddles all the time," Moriarty said. "He is an amazing horse to work with. He's unbelievable. He's so athletic. He's crazy at times, but he's good to work with."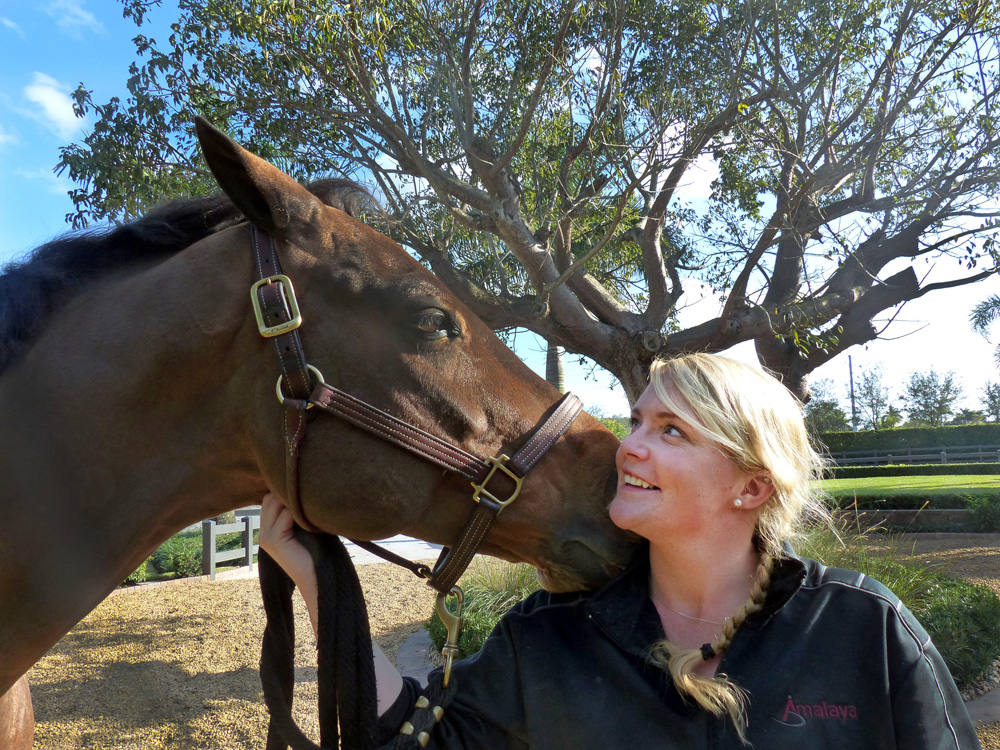 Froggy and Denise Moriarty