Thermal, Calif.—March 17 
Watching the horse before his turn to ride the jump-off in the AIG $1 Million Grand Prix Nayel Nassar's heart sank a bit.
"I was standing at the in-gate watching Beezie [Madden,] and I realized I'm probably aiming for second today," he said. "She was really quick, really fast in her turns everywhere."
Nassar put his foot on the gas with Lordan, but his premonition proved right as he couldn't catch Madden and Darry Lou's efficient jump-off trip.
"I went second in the jump-off, and I was able to watch one go," said Madden, Cazenovia, New York. "I knew I had really fast ones behind me with these guys, so I wanted to really lay one down. I think actually in hindsight I could have been beaten up the first line. I chickened out a little on leaving a stride out there, but I think I was quite fast everywhere else, so people had to take a risk to try to beat me."
And no one managed that. Nassar and Lordan took second, and Ali Ramsay and Hermelien VD Hooghoeve stayed clean for third.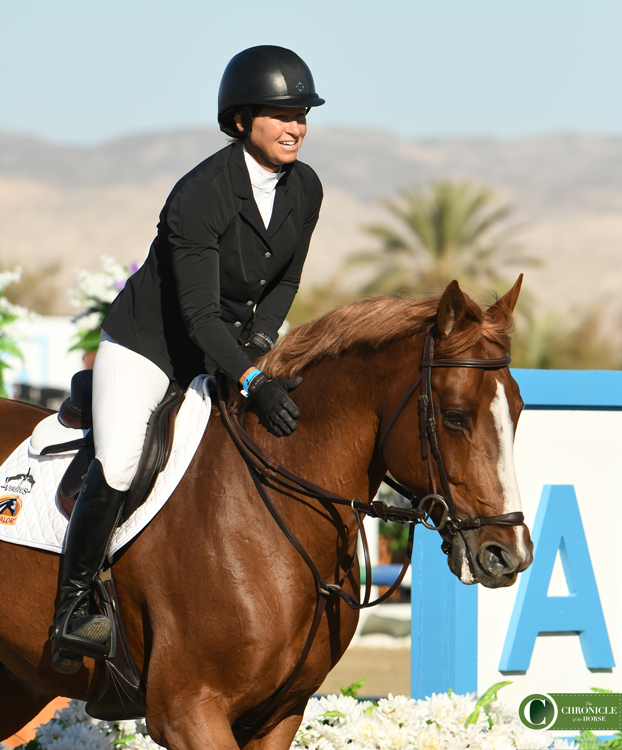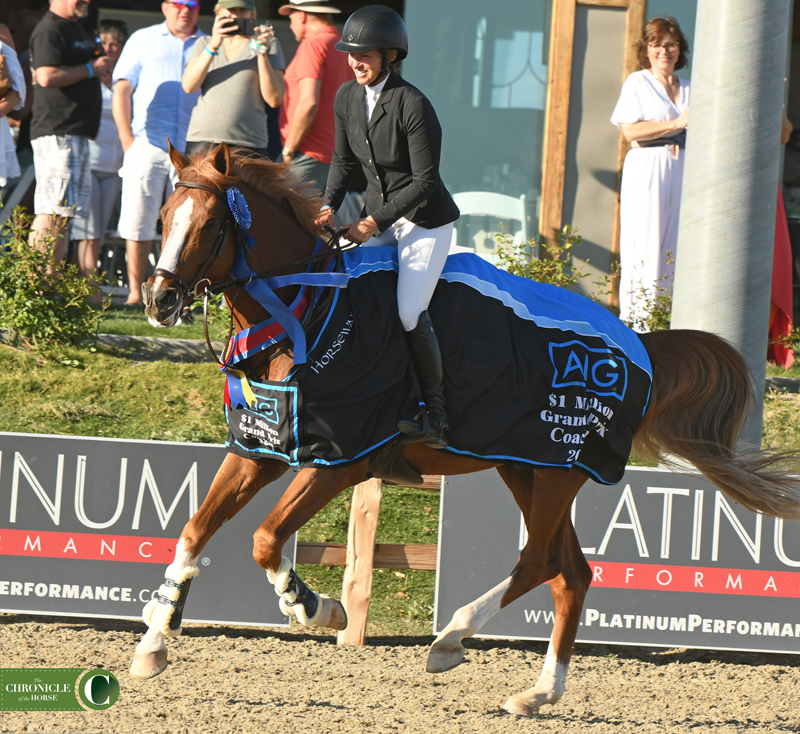 Six of the 57 starters found a clear path around Bernardo Cabral's first round track, with poles falling all over the course. The start list included a solid continent of horse-rider combinations from across the country—10 or so East Coasters flew in just for the class—as well as some young riders and up-and-coming horses.
"It's a pretty mixed group, and I wanted to make it tough enough because it's a million dollars, but also to not give a bad experience to younger horses and people moving up," said Cabral. "So with 57 horses it's a big field, and I thought between 5 to 10 clears I'd be very happy, and I was quite lucky, so I'm happy."
Madden has now won million-dollar classes at all three HITS venues that offer them, most recently taking the top check at HITS Ocala (Florida) last year.
"I love coming for the prize money, obviously, but we're in Wellington [Florida] for 12 weeks, and it gets a little tiring as well. It's really nice to come to a fresh place with fresher weather; though it was hot today it's generally fresher here than it is in Wellington the whole week. It's great to come here, see different people, a different ring, a new course designer."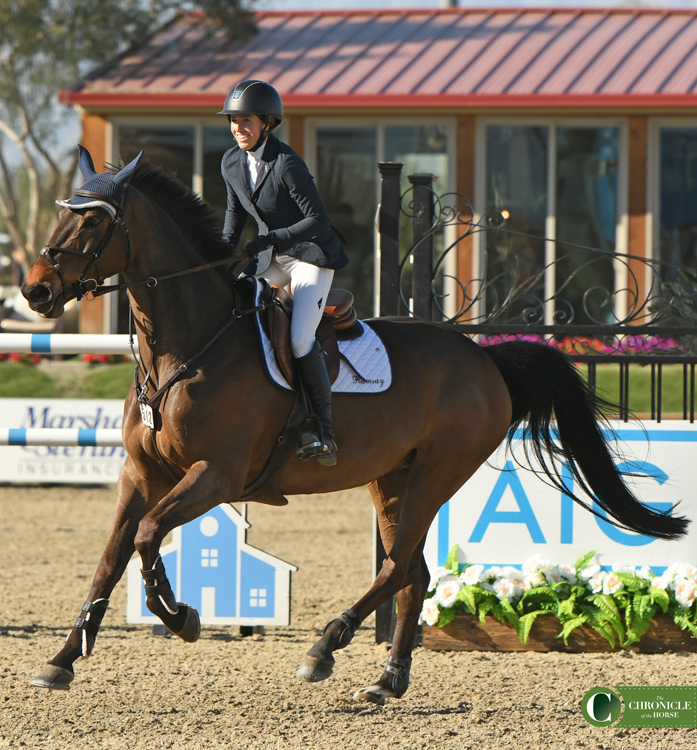 Nassar won last year's million-dollar class at Thermal,  but he wasn't disappointed to have a red ribbon on Lordan's bridle this time around.
"I tried to do the most efficient round I could without over pushing anywhere, and honestly this feels like a win," said Nassar, San Diego. "There's no shame to losing to Beezie, and the horse feels great. He's 15 and still jumping fresh, so I'm really happy about that, and I'm looking forward to Ocala next week."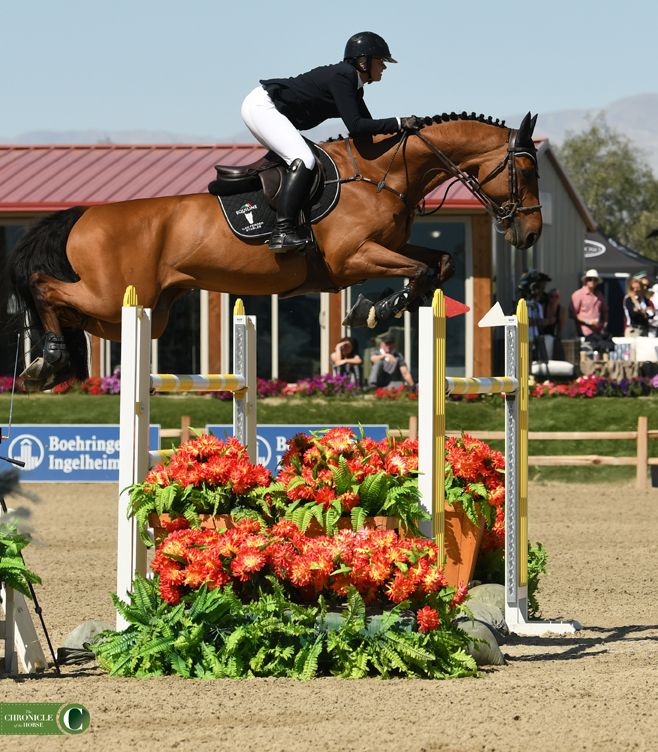 And Ramsay was thrilled with her podium finish. She's been aiming her mount toward this class all season.
"I think it takes a lot of planning to try to peak this last week," she said. "I think we did a pretty nice job of getting the weeks that we had to. She only jumped Sundays; we never did the Friday class, and I was able to just do the right amount. She tried to buck me off in the warm-up she's still nice and fresh, so it's awesome."
Nassar and Madden will both head to the next stop on the million-dollar tour in Ocala next weekend.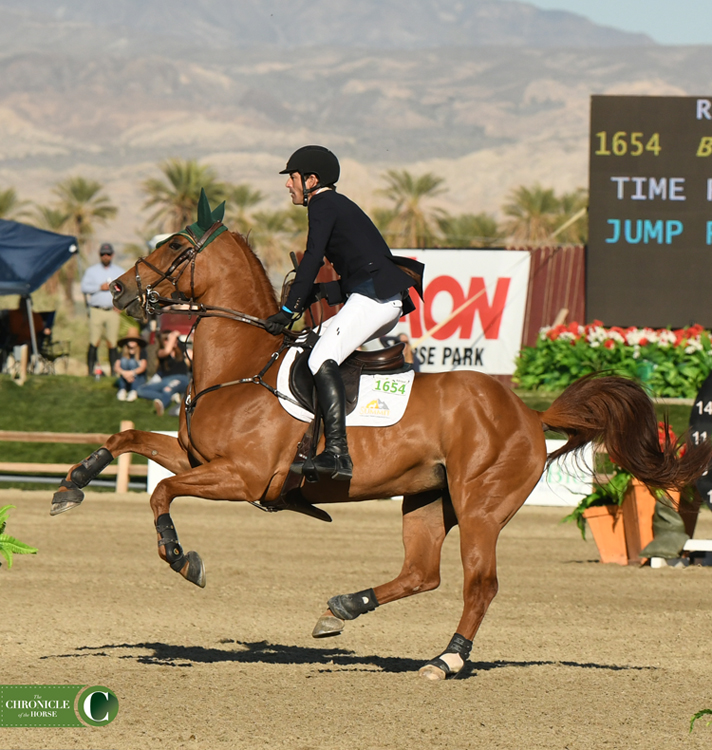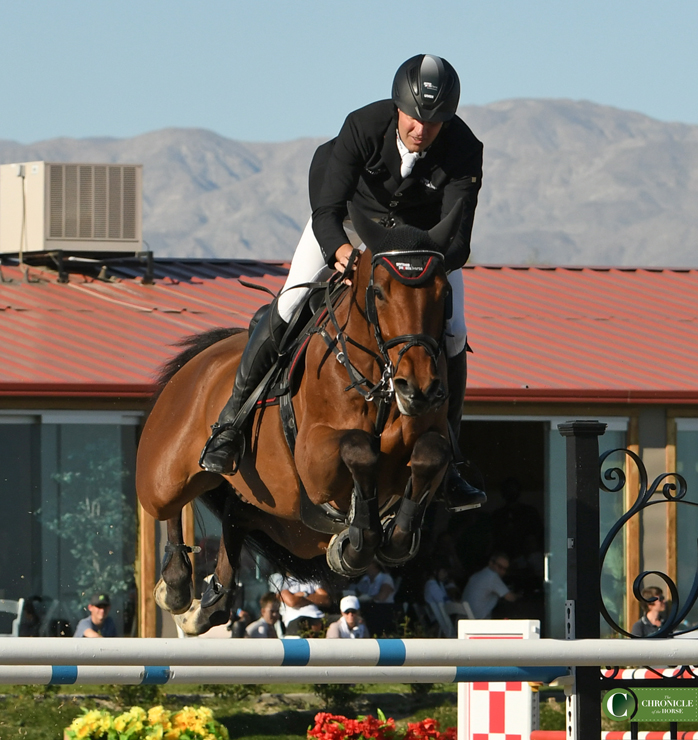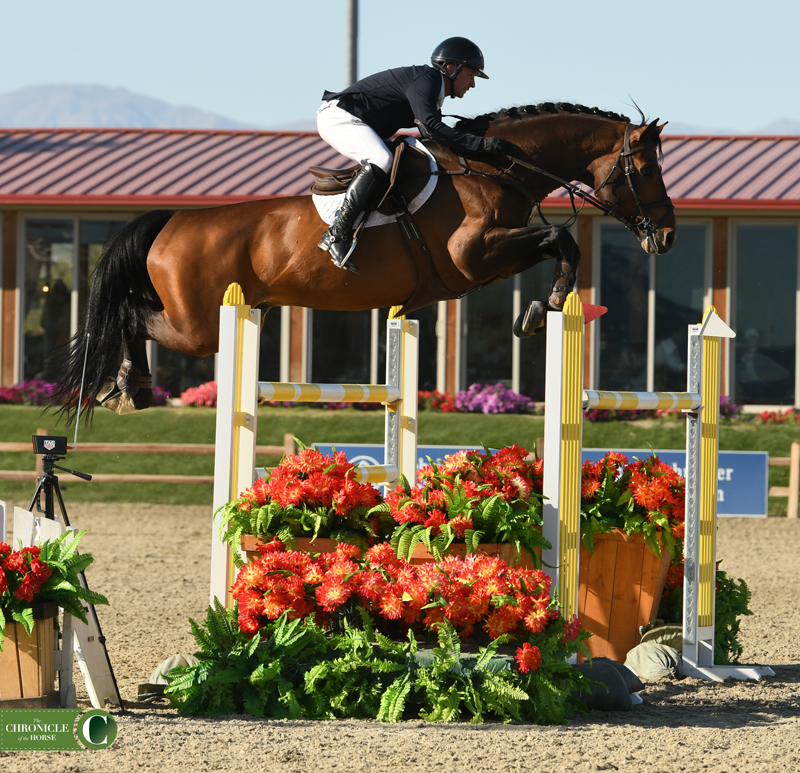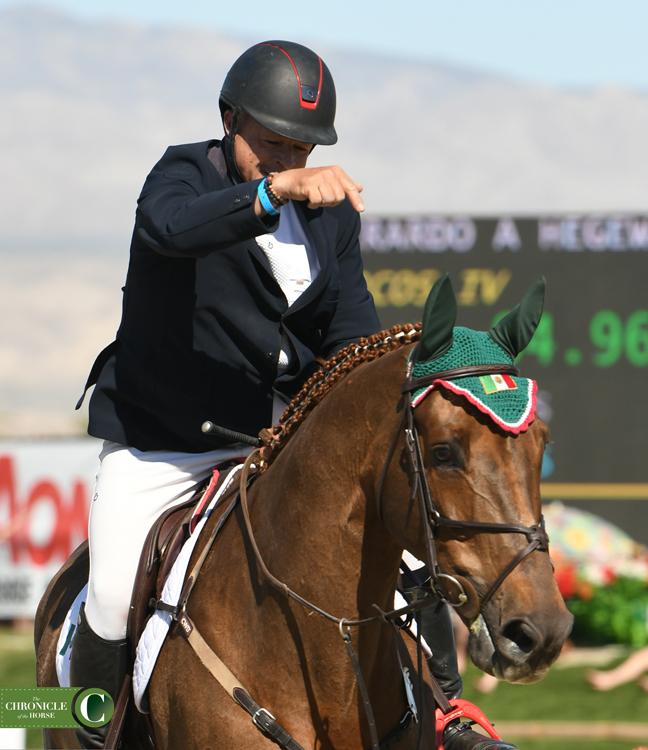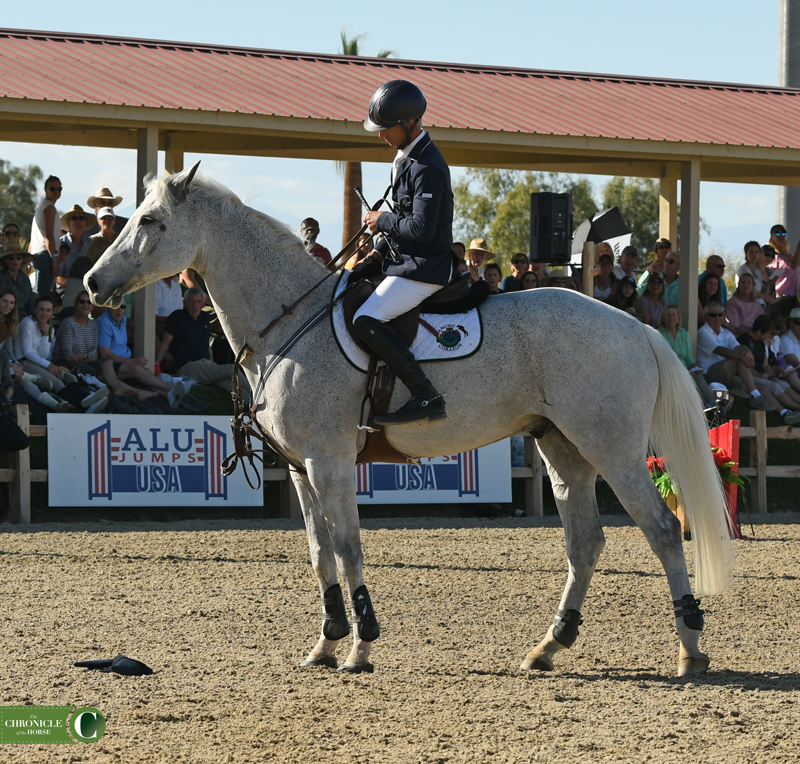 Want more from HITS Coachella? Check out our website and be sure you're following us on Facebook, Twitter and Instagram @chronofhorse. Plus pick up the April 8 issue of The Chronicle of the Horse magazine. What are you missing if you don't subscribe?