Ocala, Fla.—March 25
Beezie Madden put in a lot of miles on the road over the past week. Top mount Breitling LS is gearing up to head to the Longines FEI World Cup Final (France) in April, so she had plans to jump him in one last grand prix at the Winter Equestrian Festival in Wellington, Florida. But HITS Ocala was hosting the Great American $1 Million Grand Prix, which she also prioritizes in her schedule.
So she hit the road, traveling the four hours from Wellington to Ocala to show Coach in a couple warm-up classes on Friday before making the return trip to show Breitling in the $205,000 CaptiveOne Advisors Grand Prix, which they won.
She didn't get a ton of time to savor that win though before hoofing it back to Ocala. But the miles traveled proved well worth it when Coach—not to be upstaged by the more experienced Breitling—turned in the fastest jump-off time to win the Great American $1 Million Grand Prix.
"I've had a great week this week," said Madden. "We've been doing some driving, but it's all been worth it."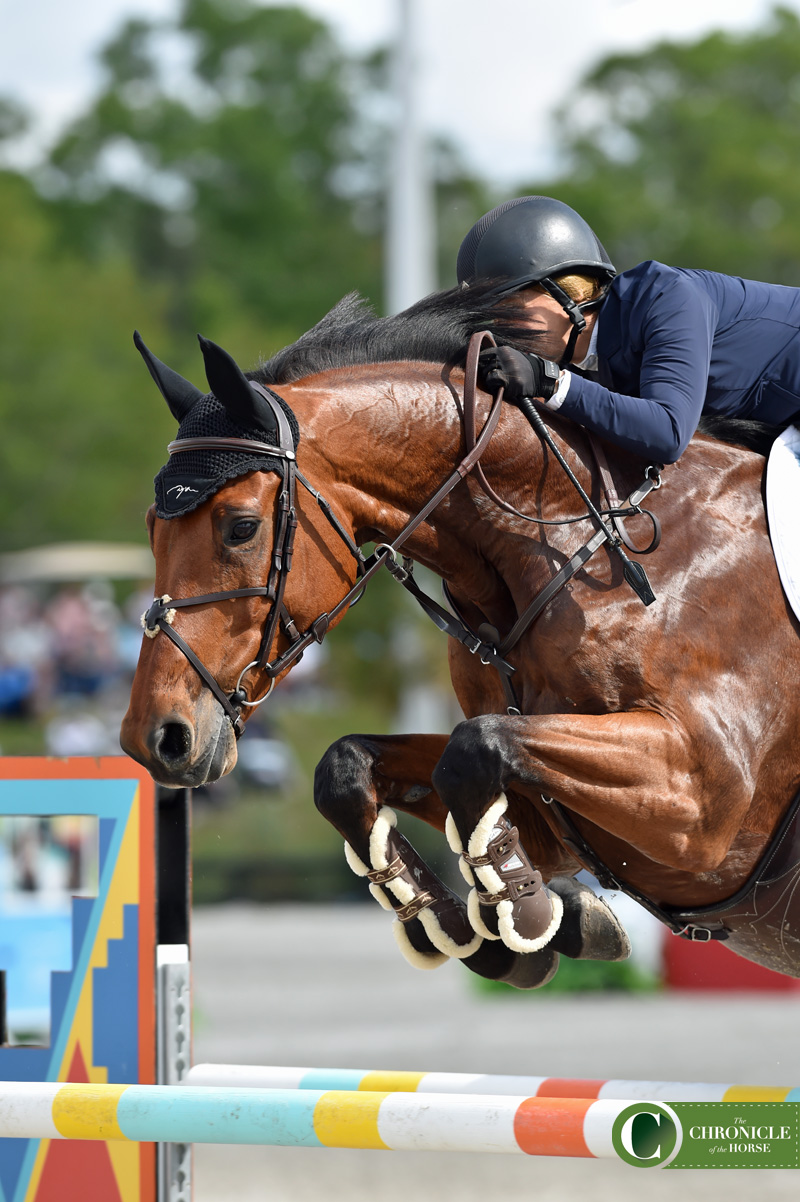 Madden's no stranger to bringing home the top check in a $1 million class; she won the 2015 CP $1 Million Grand Prix in Saugerties, New York, with Simon. She was the only competitor to jump clean over fences and against the clock there, but this time she had to work a little bit harder.
Forty-three competitors came to ride over Alan Wade's testing track, and five riders moved on to the jump-off. Lillie Keenan was fourth in the ring aboard Super Sox and was the first rider to find her way to a clear round. Israel's Daniel Bluman followed shortly afterwards with Sancha LS. Madden, Jamie Barge on Luebbo and Charlie Jayne on Tou La Moon brought the jump-off total to five.
"I went early, and that can be a disadvantage, but for me it can be an advantage as long as I stick to my plan," said Keenan. "I got to walk the course plenty of times, and pretty much anything will suit my horse."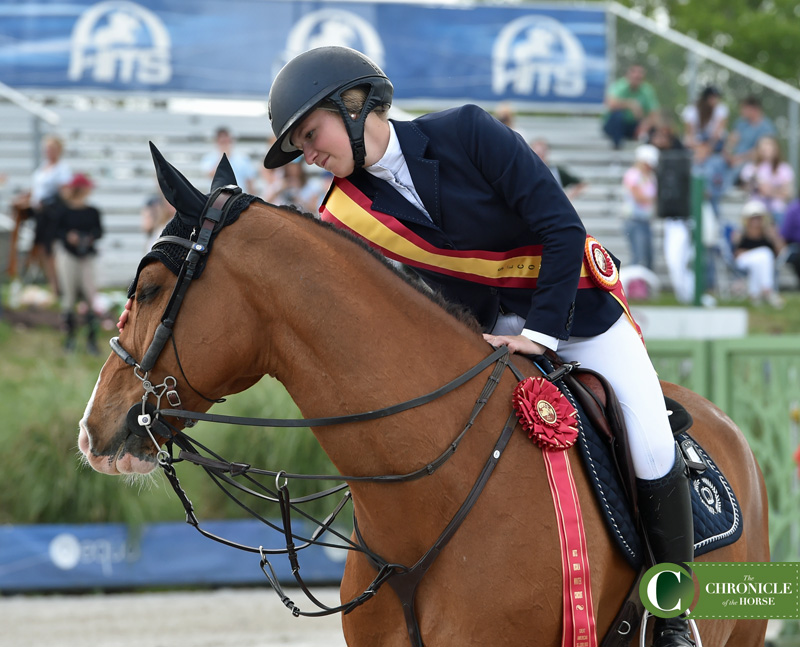 Keenan found a clear route again in the jump-off, stopping the timers at 46.22 seconds.
"I don't think my horse could have jumped better," she said. "As far as the jump off, I tried to stick to my plan, and I thought to myself, 'Someone's going to beat me,' and of course if anybody's going to beat me it's going to be Beezie. She really gave everyone a lesson today on how to ride a quick round without making it look raggedy, and it was textbook. So I'm really happy with the day, and I was thrilled with my horse."
Bluman ran into trouble, dropping three rails with Sancha LS to finish fifth. And then it was Madden's turn. As she's done so many times, Madden expertly let Abigail Wexner's 10-year-old Holsteiner loose with her foot on the gas while making it look like an easy medal round. They stopped the clock at 44.47 seconds.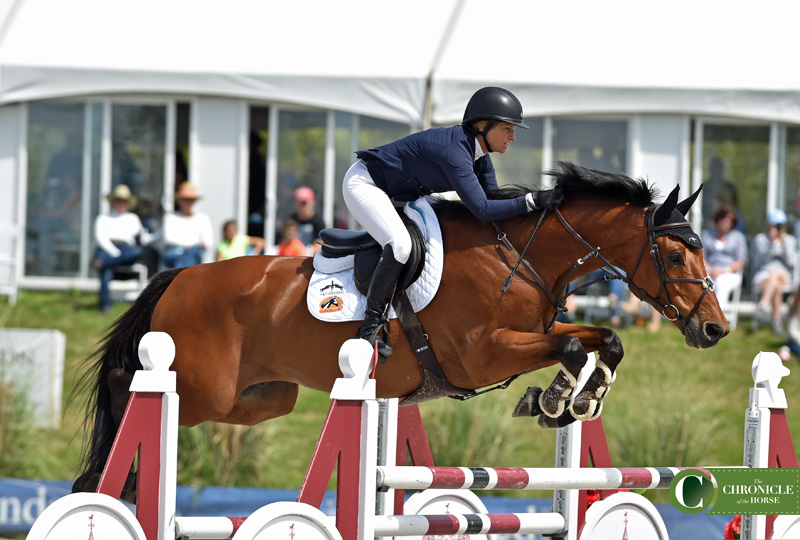 "Obviously I was very happy with the day and how my horse went," said Madden. "I thought the course suited him. It was a good test with verticals with flat cups and then the oxer-oxer in the triple combination, and that's actually one of my strengths with that horse.
"The jump off I thought was great as well," she said. "I was able to use his big stride from 1-2-3 and then a little turning capability to the middle and then a nice big gallop to the last. When it all comes together it seems kind of easy, but it's because everything fell into place really well. I have a great support team behind me, and my horse was great today, so it was a great day for all of us."
Jayne, who won the 2015 Great American $1 Million, had a newer mount in Tou La Moon. He paired up with the 10-year-old mare during the end of her 7-year-old year. Tulla had only shown a couple of times, after having a couple foals in Europe. Jayne started off slow, but the mare quickly showed she was game, moving up to the big grand prix circuit early last year. She proved ready to play though, taking third.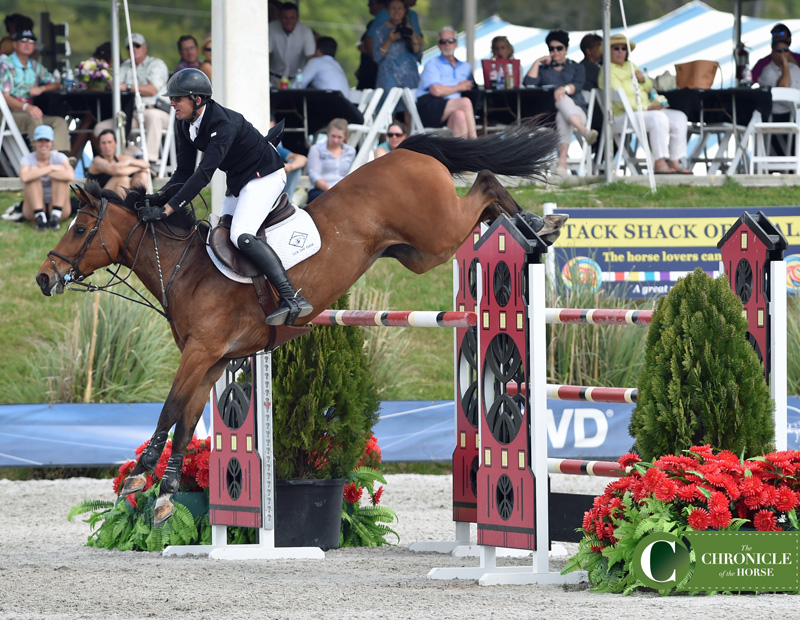 "In the jump off I just tried to be as quick as I could," said Jayne. "My horse is a bit green still at this level. She was a broodmare until she was 7, so she has a little less experience than maybe some of the other horses in this class, but she was excellent today."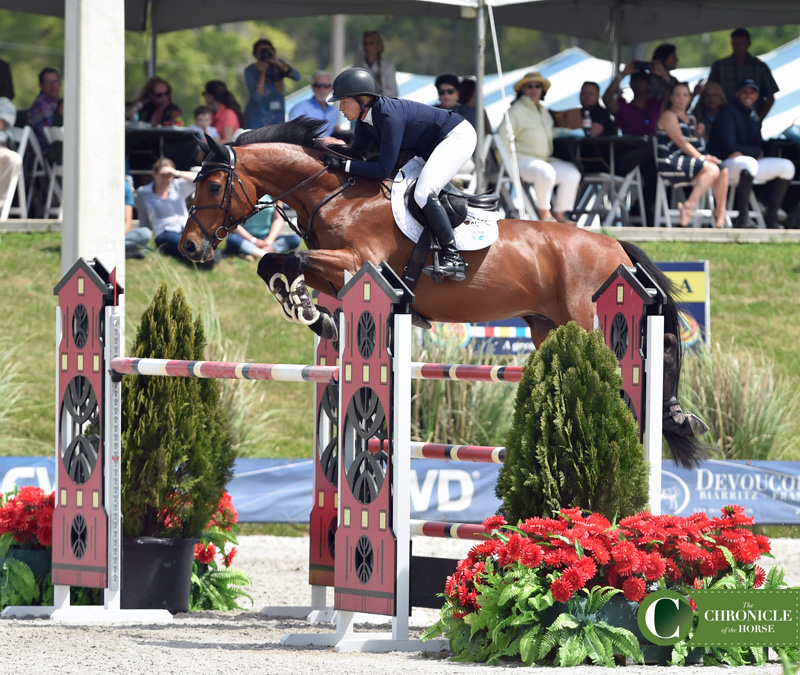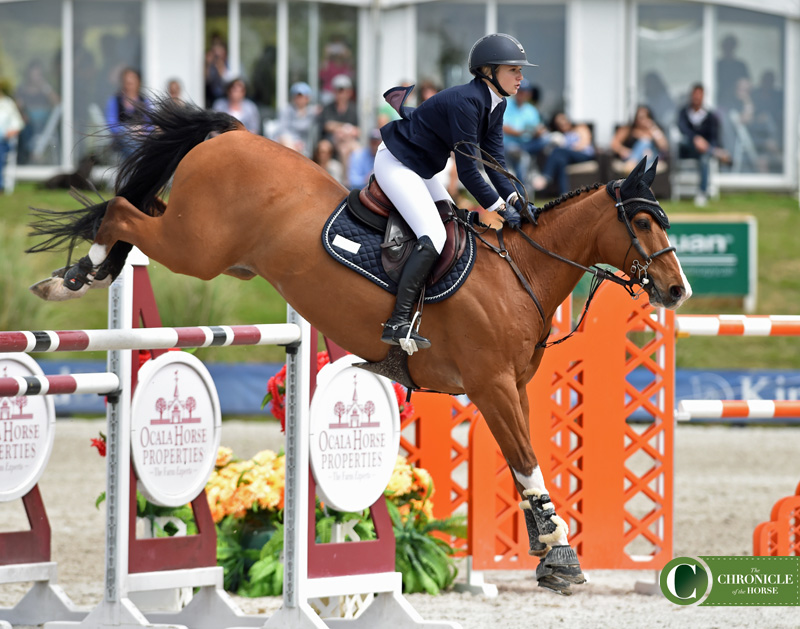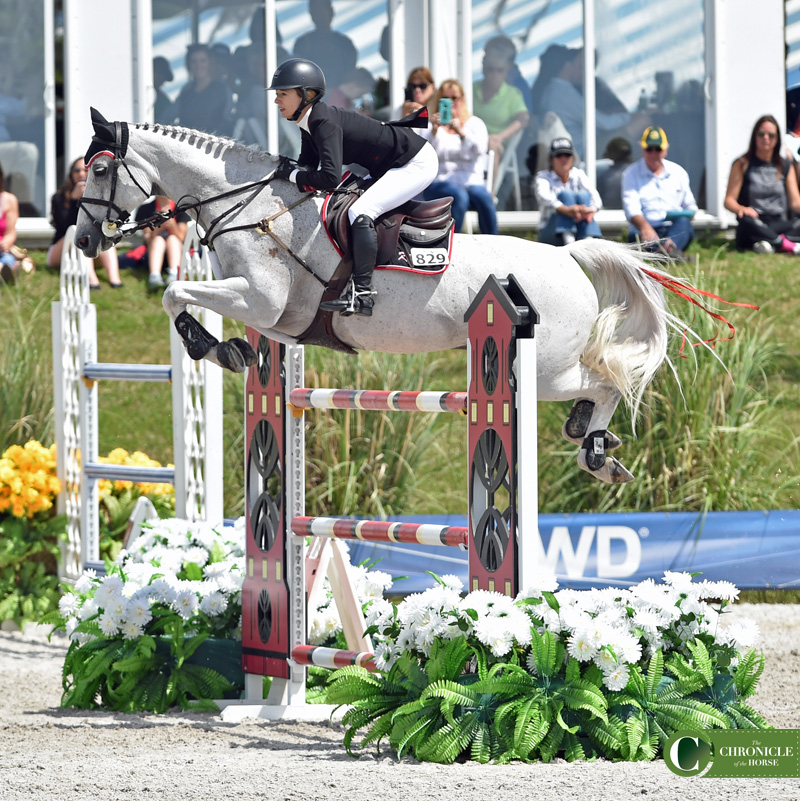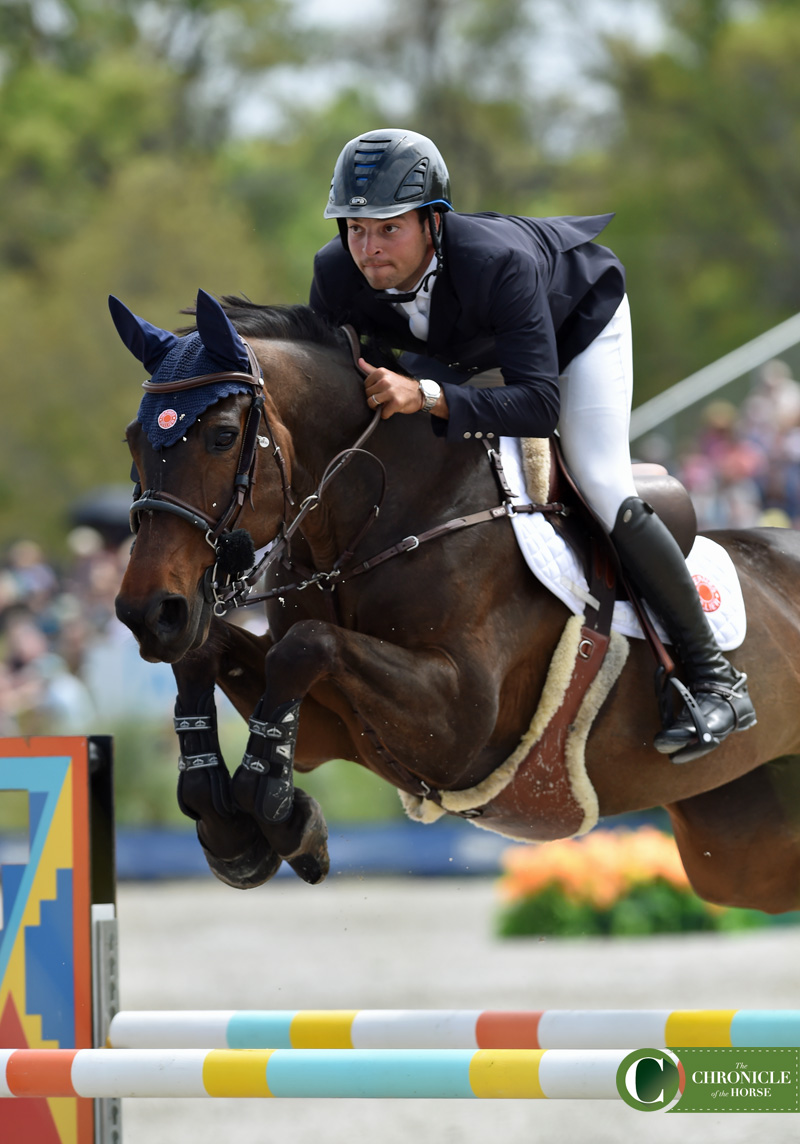 Keep up with all of the Chronicle's coverage of the final week of HITS Ocala.
See full results from the Million here.

Results from Ocala can be found here.
2018 HITS Ocala Great American $1 Million Grand Prix
Kimberly Loushin / Mar 25, 2018 7:21 pm