March 20—Raeford, N.C.
For Will Coleman, it's sometimes hard to imagine the gangly bay 4-year-old with a white blaze in his barn could blossom into a top event horse, but Off The Record has been stepping up every chance he gets as he's climbed the levels.
This year, Coleman is targeting "Timmy," a 12-year-old Irish Sport Horse (VDL Arkansas—Drumagoland Bay, Ard Ohio) owned by the Off The Record Syndicate, towards his first Land Rover Kentucky CCI5*-L, and they sped to the win today at the Cloud 11-Gavilan North LLC Carolina International CCI4*-S (North Carolina) as part of their preparation.
"I'm thrilled with Off The Record. He gave me a tremendous effort this week, and I thought he just ran really wonderfully for me," said Coleman, Gordonsville, Virginia. "I've had him since he was 4 years old. A big part of our life in this sport is about the journey, and this is a horse that started from humble beginnings. He was kind of a rogue, young Irish horse, and he's kind of found his calling. I'm excited for all the people who are a part of my team who've stuck by me through so much. We're not [to Kentucky] yet—we've got a long six weeks before that first trot up, but fingers crossed everything holds true. I'm excited to take the horse there for sure."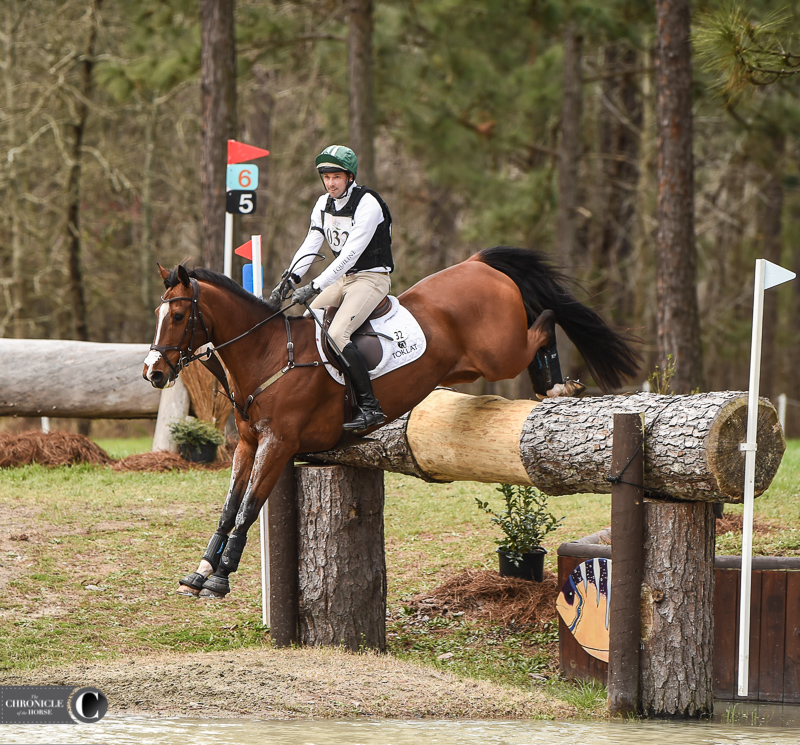 Thirty-four pairs tackled Ian Stark's cross-country course today, and it was only Coleman and Timmy who made the time. Overnight leaders Liz Halliday-Sharp and Fernhill By Night had a 4-point lead, but added 6.8 time penalties to drop to second. Four pairs had one or more refusals, and Woods Baughman took a tumble from C'est La Vie when he broke a frangible pin at the double corners towards the end of the course, but he was up quickly.
Bobby Meyerhoff's Fortuna fell in the ditch at the new Normandy Bank, and it took 40 minutes to sedate and extract her, but she was taken away in a trailer and both she and Meyerhoff were reported to be OK. Lexi Scovil and Chico's Man VDF Z were eliminated for refusals.
Coleman and Timmy started their weekend in fifth place after dressage and show jumped clear. They finished on 27.5.
"He's not the softest horse, and he didn't maybe feel like the best version of himself on dressage day. But it was cold, and maybe the horses are like riders who've been in Florida, just getting a little soft! I think the cold conditions them," said Coleman. "He didn't feel amazing, but he did a solid test. We just tried to keep it as correct as we could and show him off as best we could that day. I wasn't unhappy with it, but I think he could do a little better."
Marc Donovan's show jumping course proved no problem for the gelding.
"It was a tricky little course," said Coleman. "It's a rare thing nowadays for us to jump on grass. It's a beautiful jump field they have here, but there's a bit of terrain, and I thought the lines and distances were quite tight. It took a bit of precision. But Timmy jumped well. He always tries very hard, and I thought he jumped a pretty good round."
Coleman also rode Tight Lines into 16th place today and Dondante into 11th. Both will also head to Kentucky.
"I thought it was a great Kentucky prep for these three horses of mine," he said. "I thought the course was big and required positive riding, and that's just what we need in this country to try to get horses ready for five-stars. There were a couple of technical things at the end, but overall it was just a big, bold, classic Ian Stark course. The time was very difficult. He did slow us down quite a bit in the middle of the course with the addition of the Normandy Bank and those white gates up the hill, but there were still places to gain a few seconds back if you could go quick, and he likes to go fast. I came out with the plan of making a run at the time today, and he did."
Timmy had a light year of competing during the COVID-19 shutdown and mostly trained at home.
"I think this horse in particular really benefitted from it," said Coleman. "He's had some injuries in his past, and it was kind of nice to try to get his body to a place where hopefully he can withstand the rigors of the sport a little more. I'm excited to see what he can do at the five-star level. It will be a big test for him, but he's kind of answered the bell at every stage, and I'm hopeful we'll get a shot to do it at Kentucky."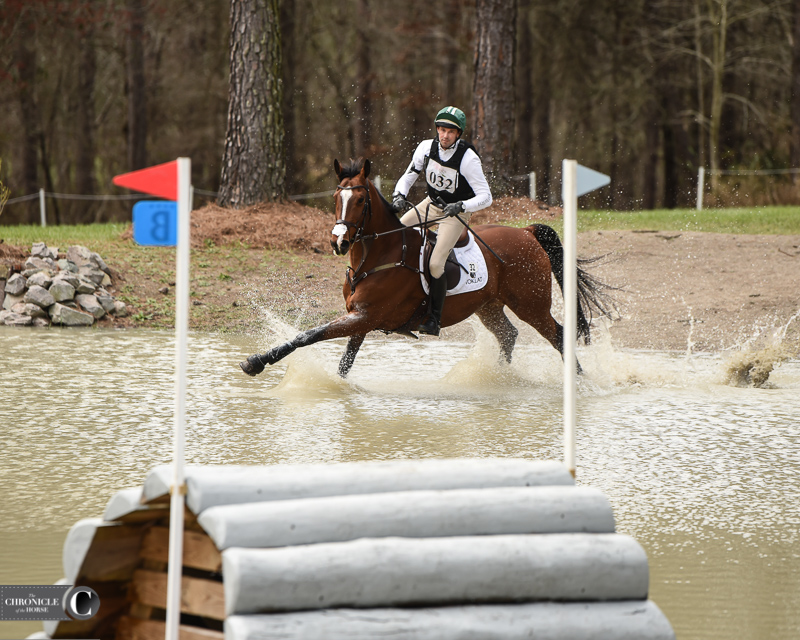 While Coleman was happy to win such a big event, he's always got his eyes on bigger goals with his horses.
"It's always nice to win a event," he said. "I still look at the big five-stars and the four longs. Those for me are still the meat and potatoes of the sport, and these events are amazing stepping stones to that level, but I think the Carolina International horse show, for me, was the star of the weekend. I thought they did such a classy job. Every time I come back to this horse park, something's better. I love bringing my horses here."
In the CCI3*-S, Phillip Dutton maintained his lead to win with Quasi Cool.
"I was really pleased with Quasi Cool. You had to work to get the time, and the jumps came up fast and quick. Because of the terrain, it always rides a little bit harder than it walks but it was pretty educational for horses. Quasi Cool was very mature, and I was really pleased with the result," Dutton said.
Scores I Website I Schedule I Live Stream I COTH's Coverage
2021 Carolina International Cross-Country
Lindsay Berreth / Mar 20, 2021 3:02 pm