Raeford, N.C.—March 19
Quasi Cool lived up to his name today at the Cloud 11-Gavilan North LLC Carolina International, jumping a calm, cool and clear show jumping round for Phillip Dutton to maintain their lead in the CCI3*-S heading into tomorrow's cross-country.
"He was spectacular today" said Dutton. "I thought he jumped really well, and it didn't matter what I did; he wasn't going to get near a rail. It was a nice feeling to have."
Marc Donovan's course produced 11 double clear rounds out of 28 to jump.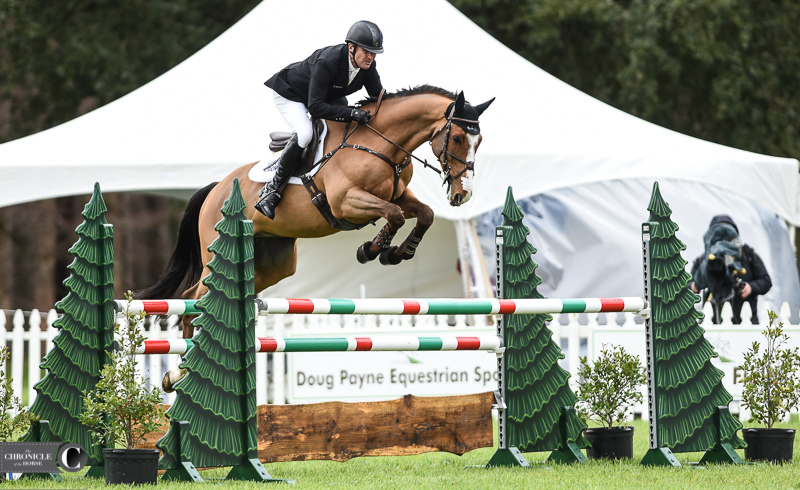 He found the 10-year-old Holsteiner gelding (Quo Vados—B-Estelle, Lord) in Dirk Schrade's barn in Germany after he'd taken him to the 2* level. This weekend is his FEI debut with Dutton in the irons.
Now owned by Caroline Moran, "Quasi" has been steadily racking up completions with Dutton since he started riding him in 2019. "I was a little bit cautious on the cross-country in the beginning, just trying to get his confidence and get him using himself well on the flat. We're really excited about him," he said. "He's a very laidback horse. Not much fazes him or flusters him. He's a pretty easygoing guy."
Cross-country for the CCI3*-S kicks off at 9 a.m. tomorrow in reverse order of placing.
Scores I Website I Schedule I Live Stream I COTH's Coverage