"At the CP National Horse Show I watched the excellence at the top in the open equitation division, the ASPCA Maclay Final, and I also watched some of the junior hunter classes. I could not believe how the same riders, after riding beautifully in the equitation division, five minutes later rode their hunters in such a grotesque fashion," George H. Morris wrote in his Between Rounds column in the Dec. 25 issue of The Chronicle of the Horse.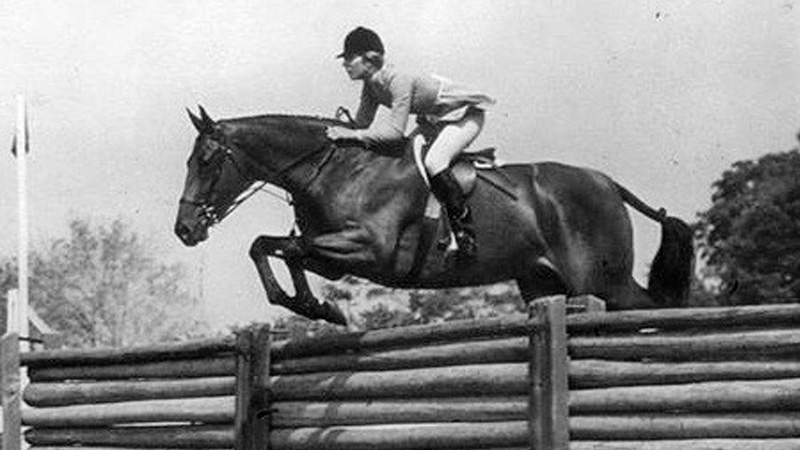 In that issue, Morris and Bernie Traurig both penned columns discussing the state of the equitation division and their observations of current equitation trends. They also wanted to showcase some videos as instructional tools. Traurig chose a classic video of one of the Bertalan de Nemethy-led U.S. teams competing in Europe, and Morris chose a variety of videos from decades ago and present day.
Hunters Back In The Day: Bernie Traurig rides in a first year green hunter class at the Fairfield Hunt Club Horse Show in Westport, Conn.),in the late 1960s:
Hunters Then And Now: Ronnie Beard takes us back to the working hunter classics of the 1970s, which featured some of the great Thoroughbreds, and compares them to today's hunter derbies.
Unnecessary Drama: Peter Pletcher examines some of the fads in riding techniques that seem to permeate the hunter division these days. He demonstrates how over-exaggerated gestures on the part of the rider don't necessarily enhance the horse's jump or way of going and, in fact, may cause the judge to be distracted instead.
Don't miss Traurig and Morris' columns in the Dec. 25 issue of the Chronicle, which is the annual Holiday Issue and also features holiday pets and heartwarming holiday stories, coverage of the U.S. Eventing Association annual meeting (including an insightful Q&A with new coach Eric Duvander), a photo spread of opening meets from fox hunts around the country, and more.