When Blackfoot Mystery stepped off the trailer at Boyd Martin's Windurra farm a year ago, Martin was clear that the Rio Olympic Games were the goal for the off-the-track Thoroughbred.
It's said that horses can derail the best-laid plans, but Blackfoot Mystery played his part just right in the intervening year, and he and Martin were named to the U.S. eventing team for the Rio Olympic Games.
After a brief racing career, "Big Red" or "Red" had found his way to Kelly Prather, who developed the chestnut gelding to the three-star level and placed fourth in the 2015 Jersey Fresh CCI*** (N.J.) with him. Martin's supporters formed the Blackfoot Mystery Syndicate LLC after Jersey Fresh and bought Red for him to ride with the 2016 Olympic Games in mind.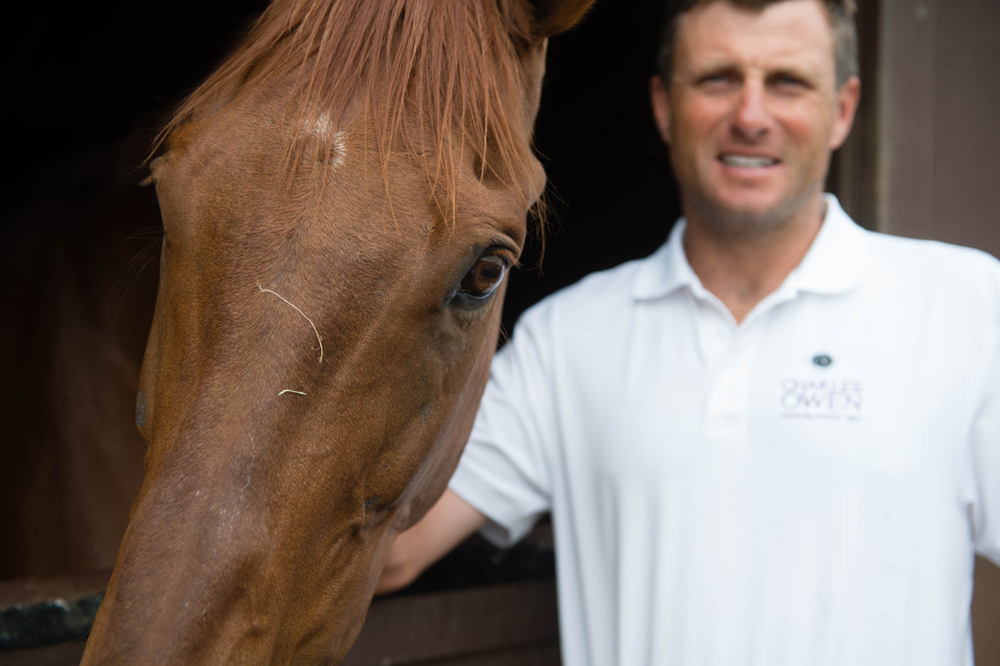 "Red" and Boyd Martin.
The pair placed sixth in the Fair Hill CCI*** (Md.) last fall and at the Rolex Kentucky CCI**** this spring to be Martin's next Olympic mount.
Here's what you need to know about this off-the-track Thoroughbred headed to Rio with the U.S. squad:
Red's never been out of the country—the flight to Rio will be his first time on a plane as far as Martin knows.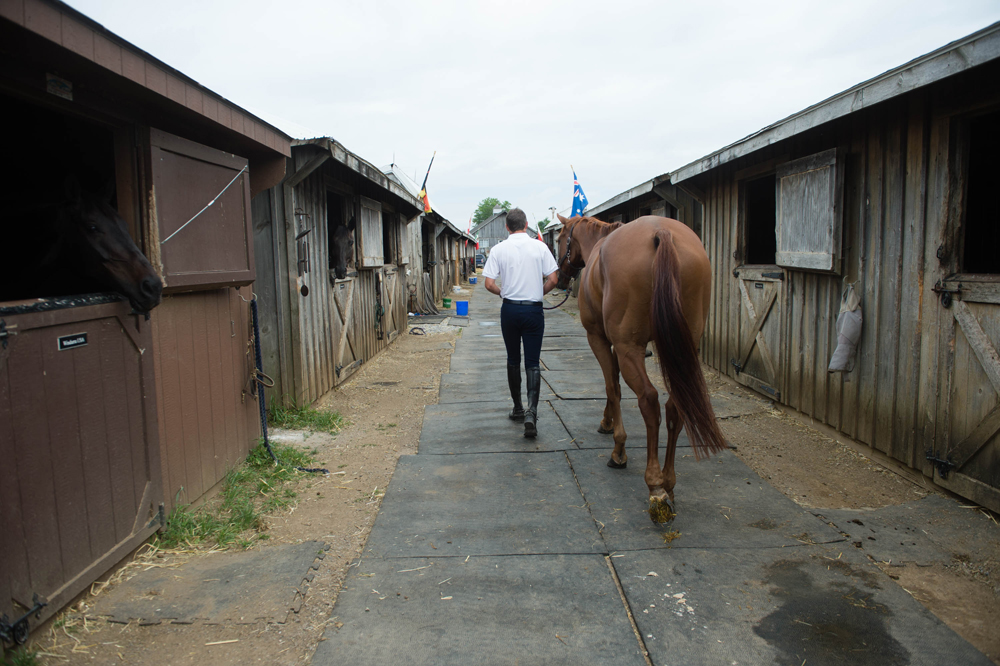 Martin's home base of Windurra, where Red lives, is a workmanlike collection of shedrow barns.
"He's pretty laidback," Martin said. "He's one of the quietest horses here."

According to groom Sergio Reyes, though, Red has two personalities. "At home he is much more energetic, bouncing around, and he sometimes needs a chain shank," Reyes said. "At shows he becomes very easy going and relaxed. He can stay on the trailer by himself chilling and eating his hay."

You can get to know Reyes better in COTH's Groom Spotlight article about him.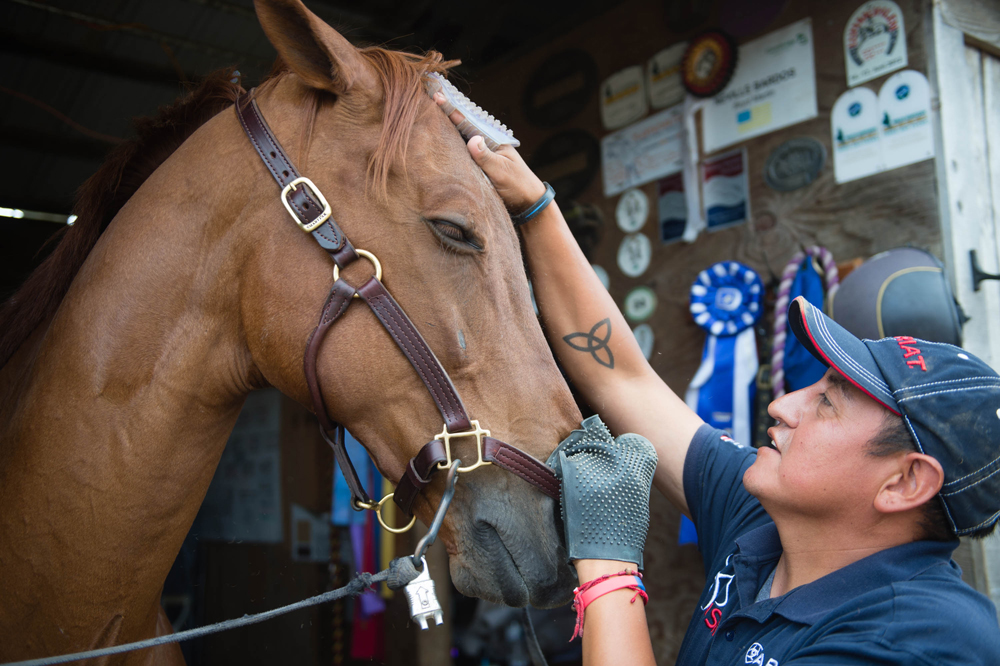 Sergio Reyes grooming Red.
If you stand in front of Red he'll give you a bit of a neck massage that ends with a love bite.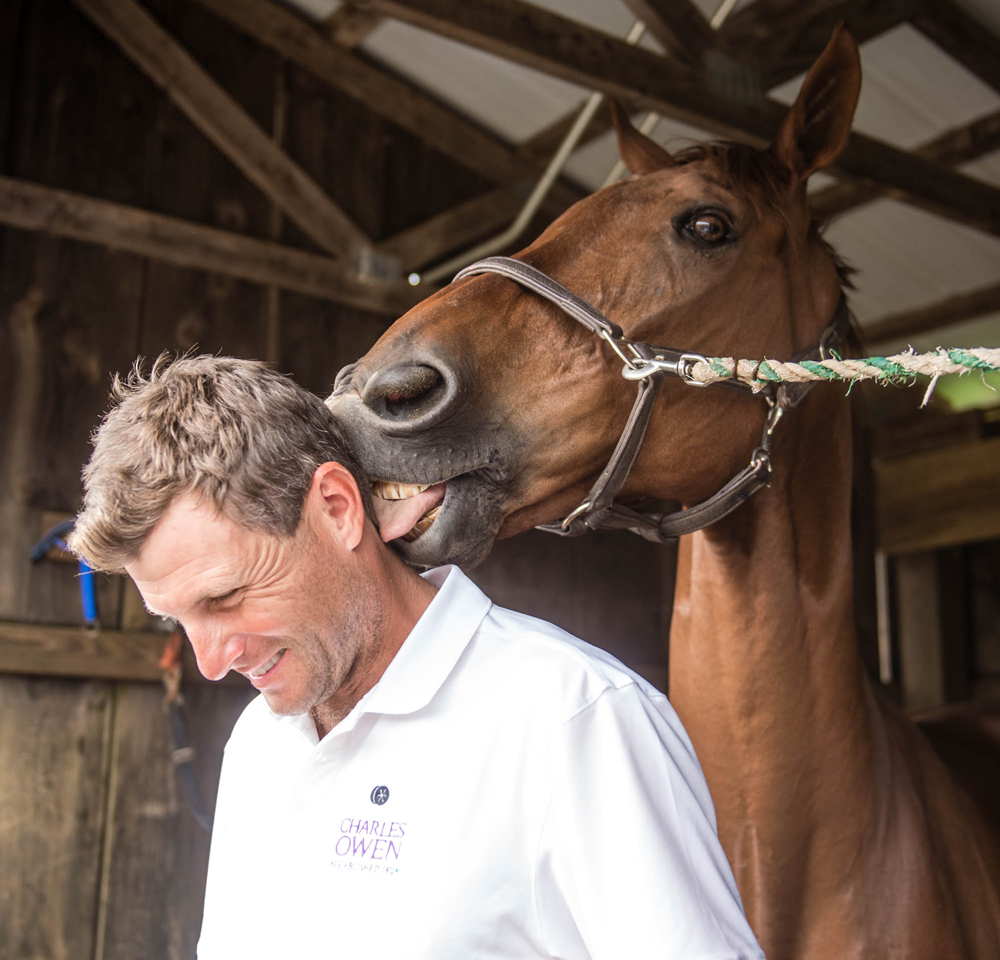 "If you look at him he is an outstanding specimen," Martin said. "He looks like a bronze statue of a race horse."
Red has a bad habit of biting the cross-ties.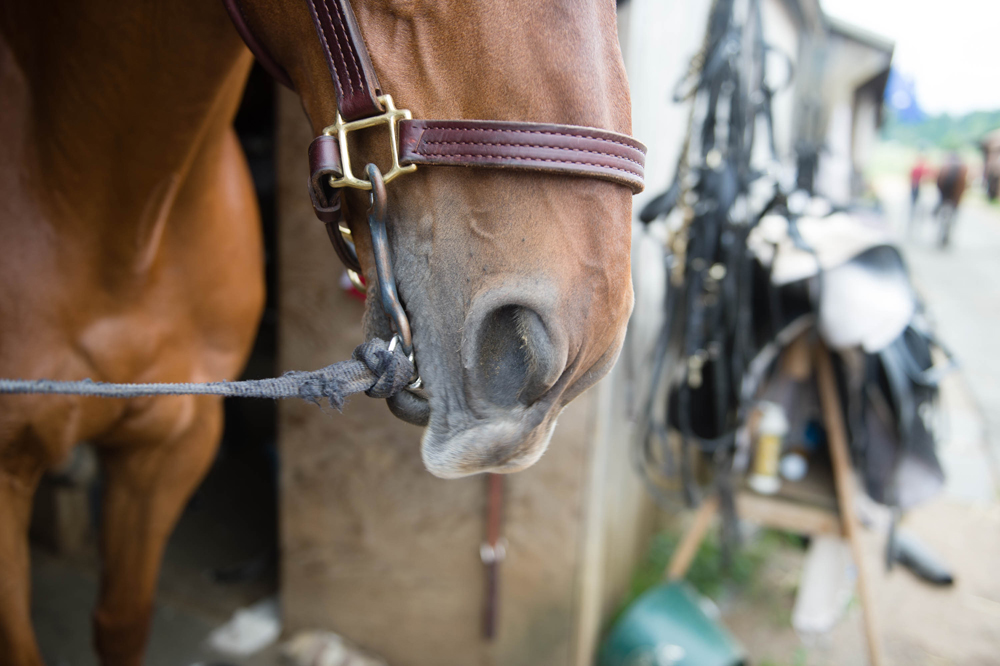 When he's starting training, he doesn't really mind about standing in ice boots, but when he is fit he hates them and jumps out of them.
Martin said that the quirkiest thing about him is turning him out. "If you just let him go in the field he will gallop like a mad man, so every day when you let him go you have to give him a cookie treat or he tears off like a racehorse," Martin said.

If he has a cookie when the halter comes off, Red's willing to be calm and cool about walking away and he loves turn-out. "You can give him one for four weeks straight, but if you forget it one day he will tear off again."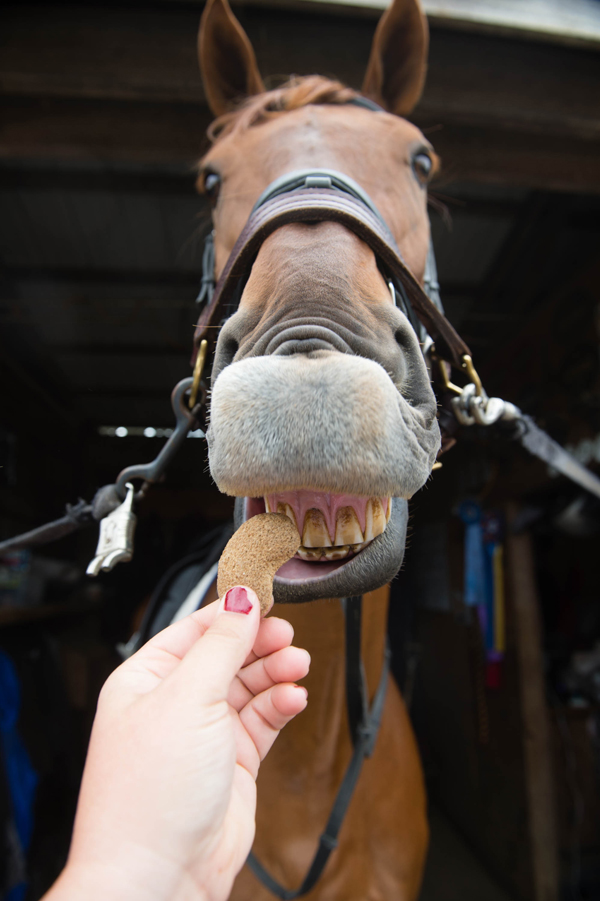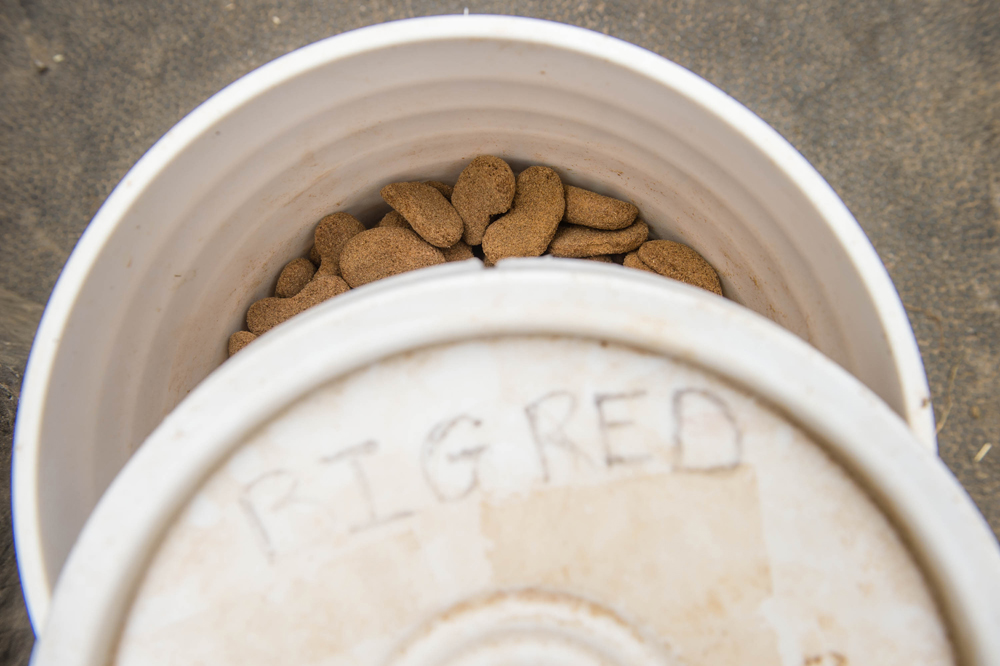 Which brings us to Red's true obsession—cookies. "He is CRAZY for them," Reyes said. Red eats Purina horse treats (in any flavor) and Reyes keeps a handful in his pocket at all times to feed the beast.

"As soon as you open the bucket he is trying to get them and reaches every way he can to get them," Reyes said.

Red isn't a fan of having his mane pulled or his ears trimmed, so Reyes tries to pull his mane a little bit each day to keep it from being a fight.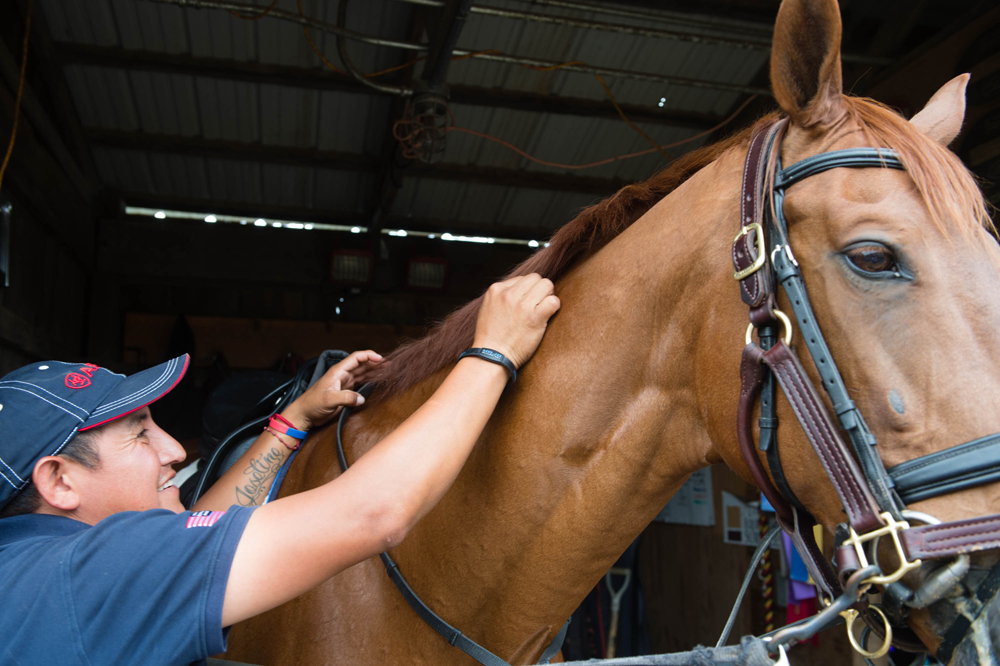 Reyes sneaking in a little mane-pull.
Reyes takes care of Red at Martin's farm in Cochranville, Pa., but Kristen Merala will be traveling to Rio with him. "Red doesn't care about other horses, but his stall neighbor at home, Shamwari, is always pretty attached to whomever is in the stall next to him," Merala said. "So now Red has developed a crush—the two scream for each other."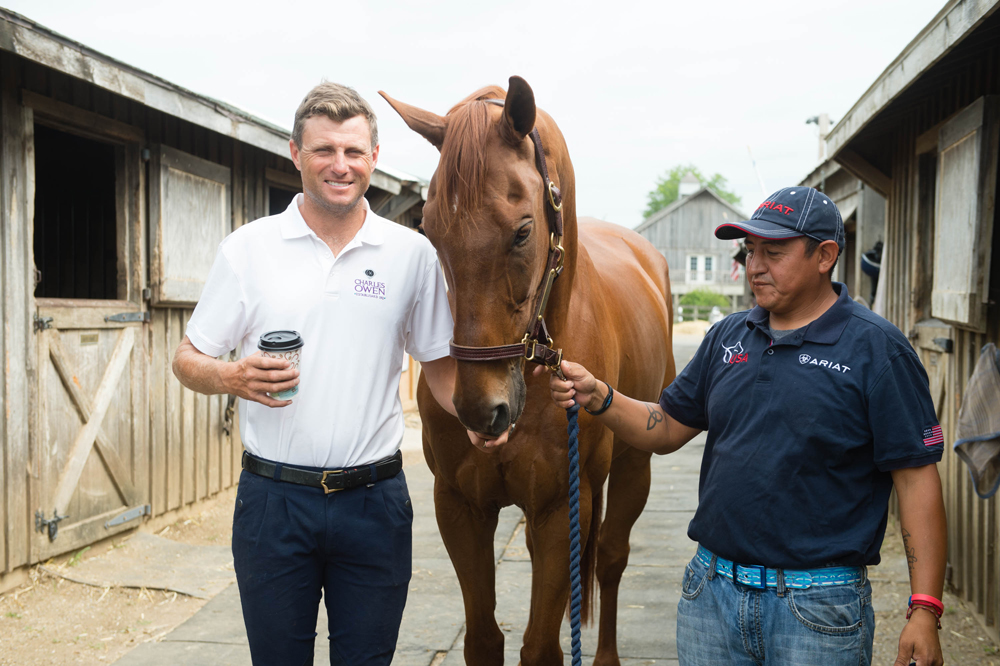 Red with Boyd Martin (left) and Sergio Reyes.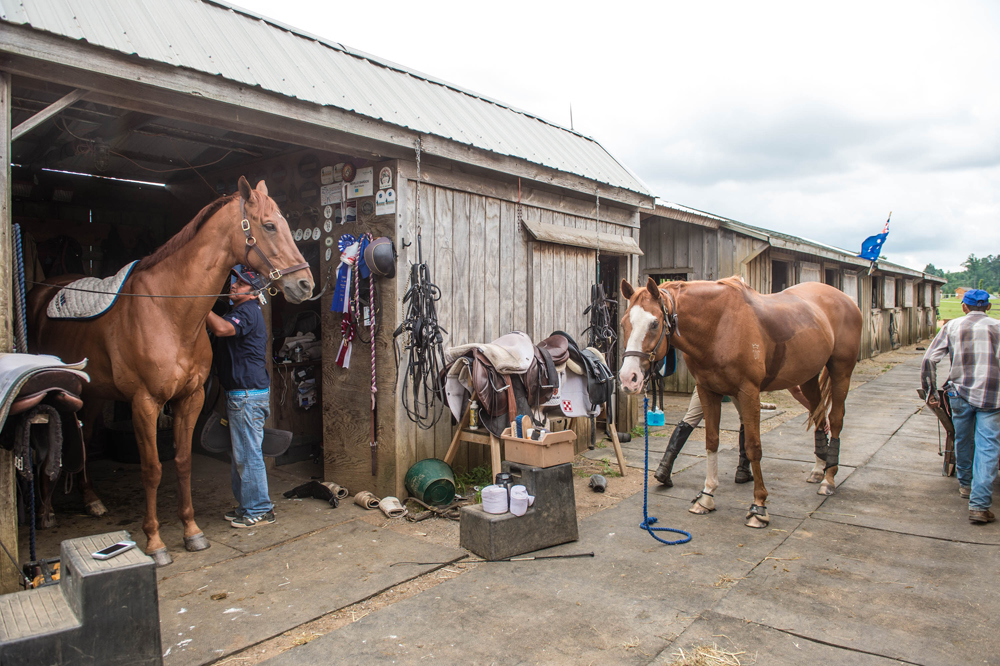 Boyd Martin's home base of Windurra. Here Martin's former ride Neville Bardos gets untacked from a ride while Red gets groomed.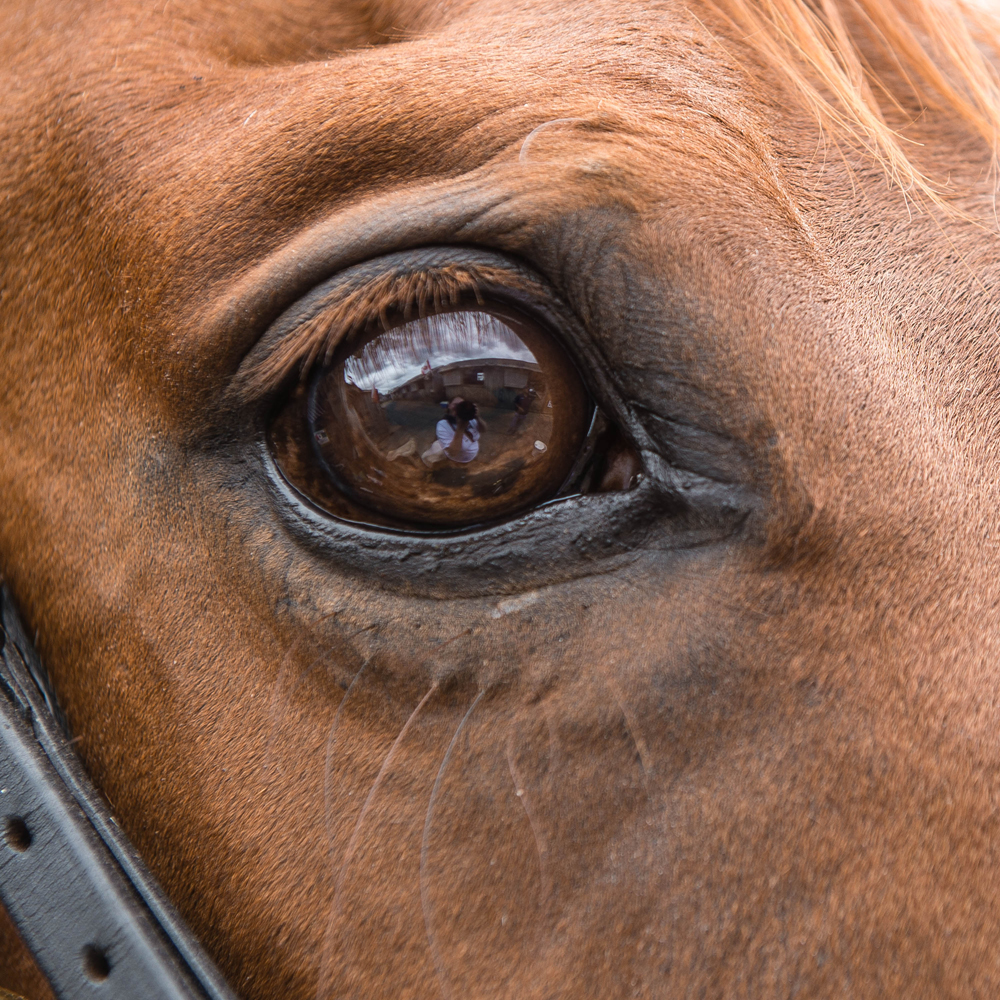 Red's eye.