With a pandemic raging across the world by March and most of the major competitions we cover every year canceled because of that, 2020 certainly caused, to put it lightly, disruption to our editorial calendar. But there wasn't a void of content on COTH.com as conversations over race in horse sports, how to behave responsibly during COVID-19, death and horse abuse took center stage. But in between those tough conversations, we still found time to highlight the bond between horses and riders—something even a pandemic can't cancel.
Here are some of our most-read web stories from 2020.
10: The Hunters Need An Overhaul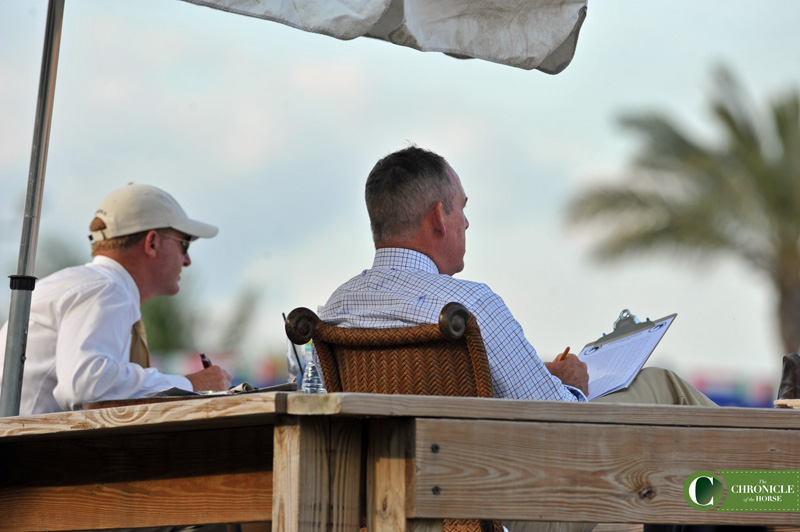 Amanda Lorinc left the hunter world years ago for the jumper ring. But, as she writes, "I happen to have a nice jumper-bred mare who decided to be a hunter that my trainer wanted to show. She knew my hesitation, but we agreed to give it another shot. My mind has not been changed with the return—in fact, I think it's actually worse."
9. Being The Bay In The Field Of Grays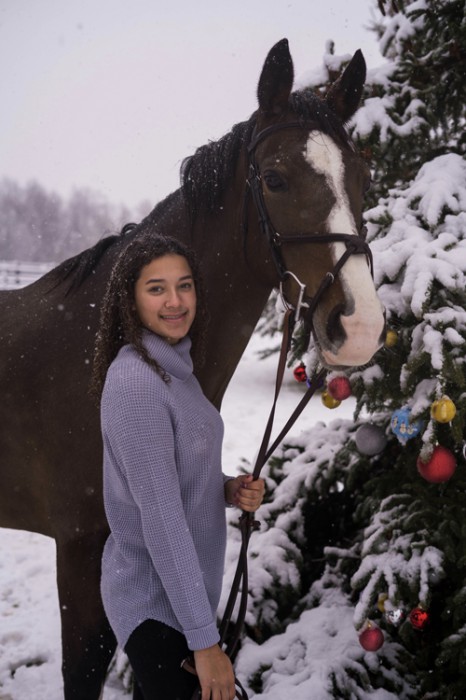 Young Canadian equestrian Lauryn Gray writes about her experiences facing racial injustice in equestrian sport, and the prevalence—and lack of understanding—of white privilege.
"Flip through an equestrian magazine or scroll through Instagram, and you might realize just how underrepresented people of color are in equestrian culture," she writes. "Growing up I saw very few people who looked like me, and sometimes this led me to feel extremely ostracized and out of place. I never saw anyone whose complexion was similar to mine, and I couldn't figure out why this was."
8. The Horse World Should Do Its Part To Help Slow The Spread Of Coronavirus
In March, when Dr. Adrienne Classen wrote this article, the coronavirus was still a new problem, and horse showing was in an uncertain place. "Will COVID-19 affect horse sport? Yes, sadly, it will. Should we be worried? Yes, we absolutely should be," she says.
7. Zimmermann's Amish Auction Special Has Taken Her To New Heights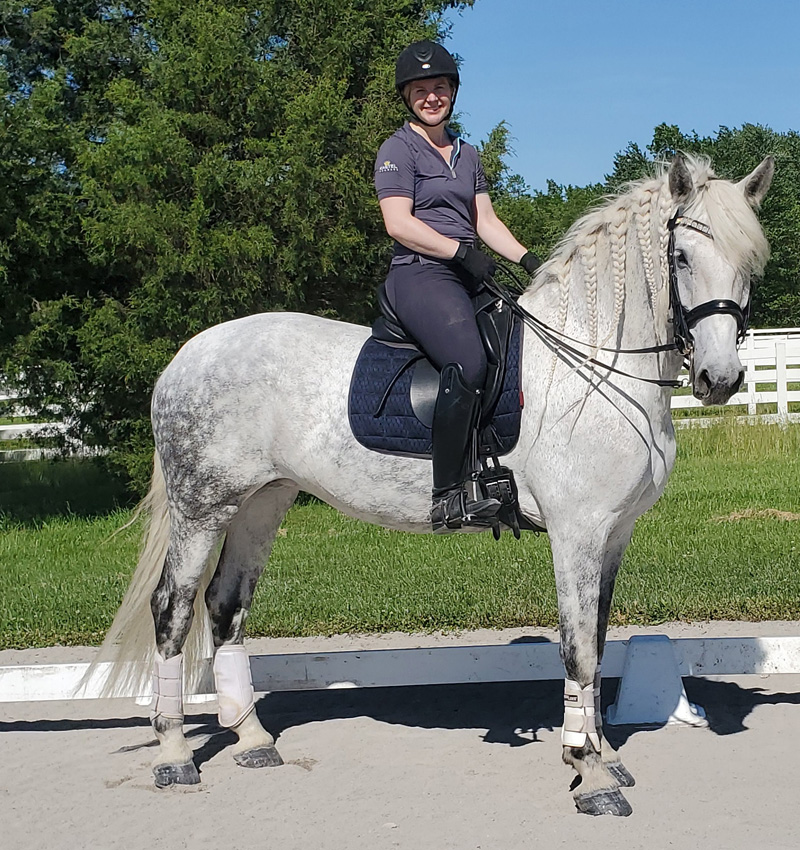 When Erin Zimmermann bought 3-year-old Aeris, a barely broke Percheron-Dutch Harness Horse who'd previously gone through an auction house in Amish country, she had no idea where the mare would take her. Six years later, Zimmermann has earned her USDF bronze and silver medals, and she's working towards gold.
6. Sex Abuse Survivors File Suit Against Morris
In August, two lawsuits were filed in New York against the U.S. Equestrian Federation and George Morris, the former U.S. Equestrian Team show jumping chef d'equipe, seeking damages for sexual assault of a minor and negligence. A third lawsuit was filed in California by Gigi Gaston against the USEF and Flintridge Riding Club, the facility where top trainer Jimmy Williams taught and is alleged to have abused multiple minors, including Gaston.
5. Horse Show Community Comes Together For Halbert After Serious Fall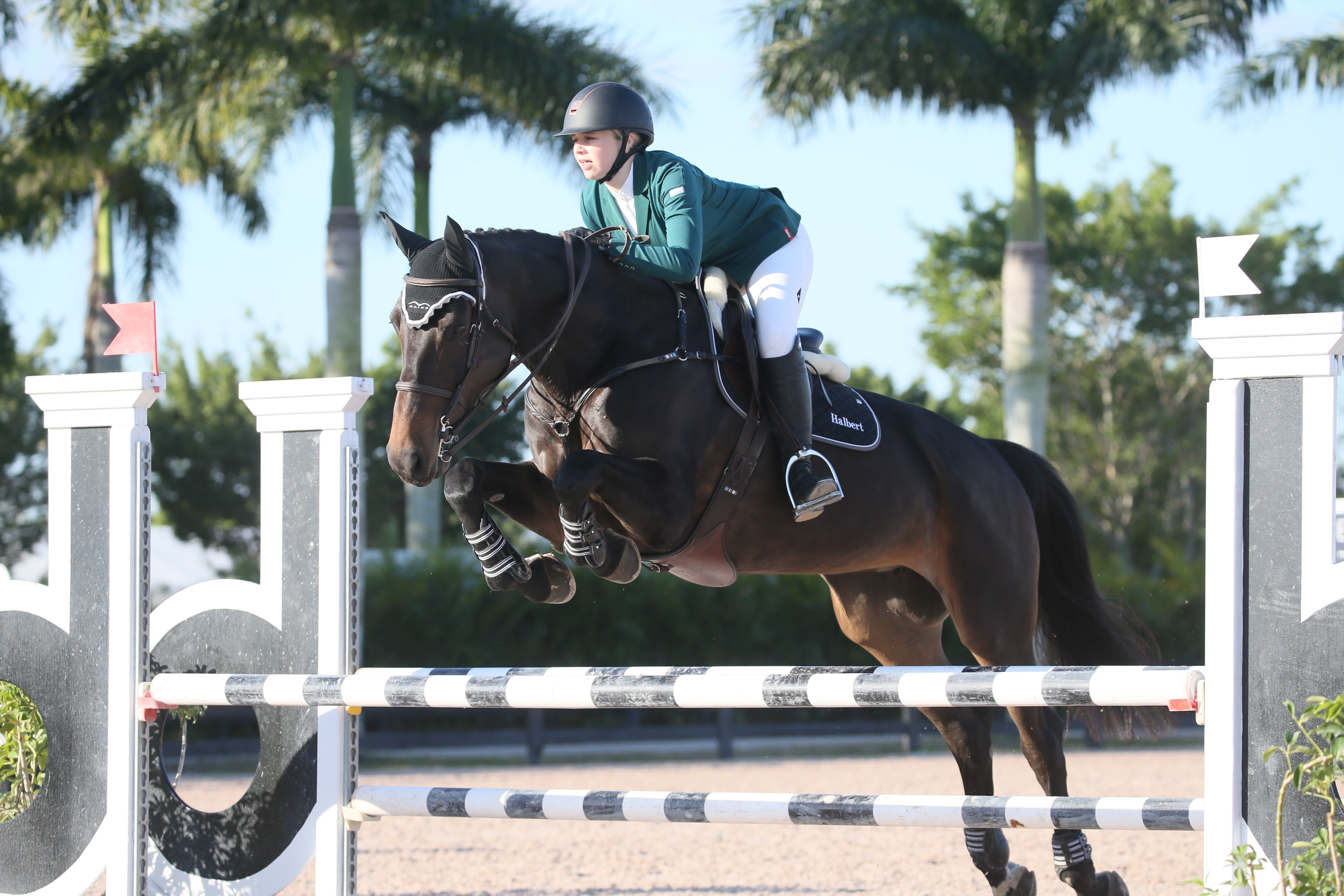 After junior rider Alexis Halbert fell while jumping in a 1.10-meter children's jumper class with her horse Charisma at the Tryon International Equestrian Center (North Carolina), sustaining a severe injury to her back, the horse world rallied around her and helped raise more than $220,000 for her rehabilitation.
4. Back From The Brink: Kilkenny Cairo Heals At Her Home On The Range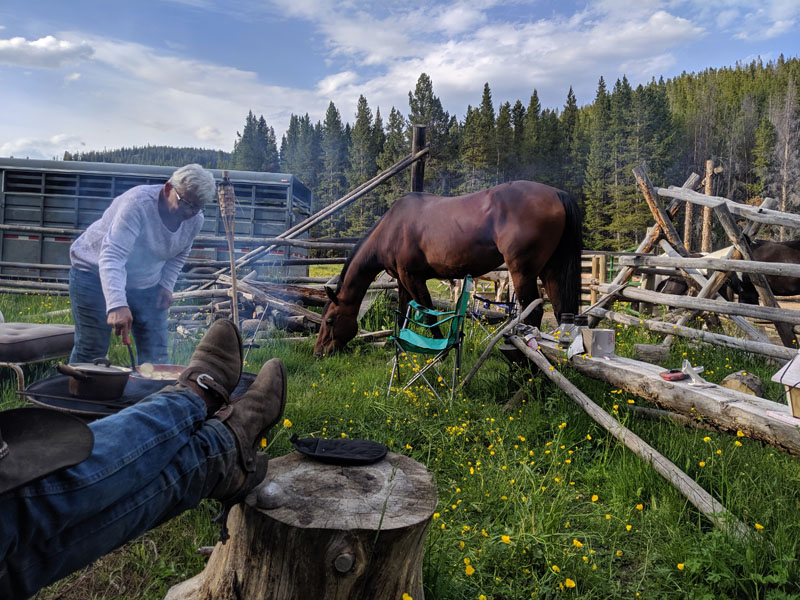 After Kilkenny Cairo was involved in a horrific trailer accident, Gayl Russell rehabbed the Dutch Warmblood mare at her Montana farm.
3. FEI Investigating Allegations That Kocher Uses Electrified Spurs
In June, the Fédération Equestre Internationale opened an investigation of U.S. show jumper Andy Kocher for allegedly using electrified spurs in competition. Kocher is currently suspended while the FEI continues its investigation.
2. Breaking The Silence Surrounding White Privilege In The Horse World
"Today marks the seventh day since the brutal murder of George Floyd. Yet mentions of his death from fellow riders have been few and far between," begins young rider Sophie Gochman's article, which earned nearly 100,000 views on COTH.com.
Top equitation trainer Missy Clark's response to Gochman, Sometimes You Have To Read Between The Lines, was also read many times, and both columns spurred reaction pieces from BIPOC horsepeople, including Tyler St. Bernard's A Black Equestrian's Perspective, Tori Repole's The Spectrum Of Discomfort, Stephanie Kallstrom's Life As A Black Equestrian, David Loman's A Black Horseman's Perspective On Our Current Climate, Jessica Barnes' The Limits Of Diversity: Horsemanship, Race And Inclusion, and Lauryn Gray's Being The Bay In A Field Of Grays.
1. Death With Dignity: Why I Chose To Put My Horse Down On A 'Good' Day
Nicole Symelidis details her long relationship with her chestnut Appendix Dapper, and she explains how she fulfilled her final promise to him: to let him die with dignity at the right time. "Dapper passed as easily and peacefully as I could have asked for," she writes. "He had a good last day. His routine was the same as any other until that moment."
Check out the rest of our Best Of 2020 coverage, and make sure you follow @chronofhorse on Facebook, Twitter and Instagram to stay up to date with everything happening in the horse world in the new year.