As 2017 draws to a close, we took a look back at the most popular stories on coth.com in the year. From funny looks at our quirks as horsepeople to equipment malfunctions to inspiring blogs, we published it all, and thousands of you read and shared the stories.
---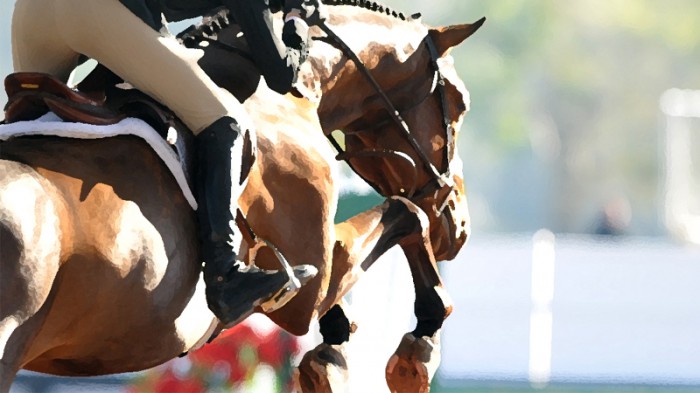 # 1  We All Need To Make Good Choices For Our Sport
We saw Mary Babick post this missive on her Facebook page January and asked if we could broadcast it to our audience as well, and she responded, "Yes! Please spread the word!" And Babick's words on the problems the hunter sport faces in addressing the popularity of medication/drugging resonated with tens of thousands of readers.
"Almost 60 percent of all doping violations are in the hunter sport. The two directors (an active athlete from dressage and another from Morgan) expressed horror at our transgressions. The dressage athlete told the two of us that people in dressage are embarrassed to be part of a doping violation. She asked why we were not.
"Her question rang true with me. Why aren't we embarrassed?" Babick wrote. 
---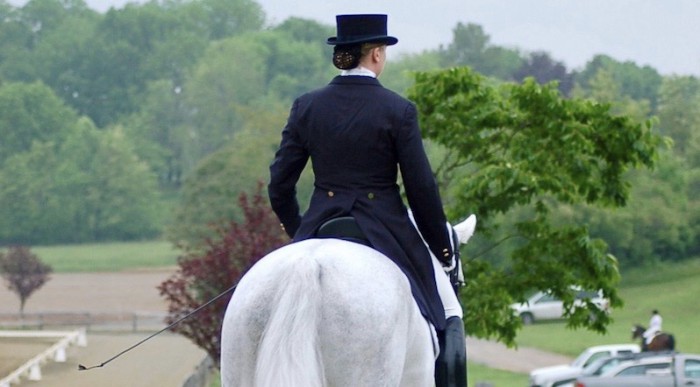 Blogger Lauren Sprieser's reflection on unexpected criticism of a student's ride struck a chord with readers. In the age of social media, it's sometimes tough to weather a less-than-ideal performance under public scrutiny.
"But it is, apparently, so easy for so many to forget that we learn by doing, and usually by doing wrong. We hope the majority of our tough lessons are learned at home, away from the public eye, but that's sometimes not the case. And of course we always, always hope that our tough lessons are not learned at the expense of our equine partners, but sometimes that isn't the case either.
"When things go desperately, direly sideways, we should kick our own asses. We should live with the shame. But we shouldn't get help, particularly from others who've walked in our shoes, who've been in the ring to feel the ride getting further and further out of our hands," Sprieser wrote in this May blog.
---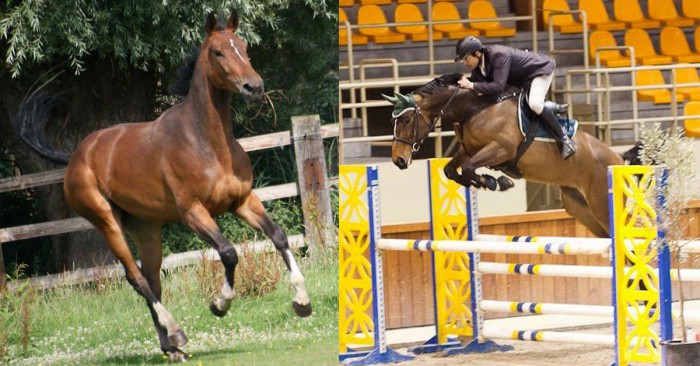 # 3   Where Did HH Azur Come From?
As an accompaniment to the story on HH Azur as the COTH Show Jumping Horse of the Year in the Feb. 6 American Horses In Sport, we published this letter from Azur's breeder, Nathalie Beaufort of Belgium, detailing the mare's early years. Readers loved it, especially the photos of a young Azur, including one of her jumping a wheelbarrow on the beach.
"When she was a 3-year-old, we made the decision to break her in. What a phenomenon! Her capacity to understand what Pedro was asking her to do was completely incredible. That was when Pedro realized what an exceptional mare he had in front of him," Beaufort wrote.
---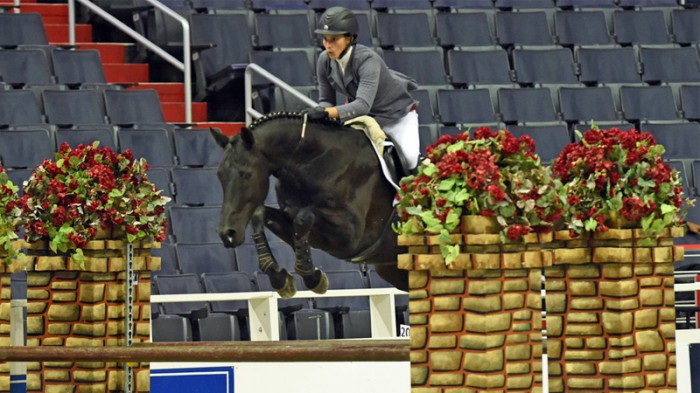 #4   No Bridle Needed At The Washington International
When Melanie Ferrio-Wise entered the ring at the Washington International Horse Show ready to compete in the $10,000 WIHS Adult Jumper Championship with Wings, or "Vlad," she had just a neck rope on her horse—no bridle. Our reporters knew we had to get the story behind her equipment choice!
"Vlad is a horse that tells you his opinion, and his opinion is he doesn't like when I put a bridle on and micromanage him. Learning that made me be a better rider for him," Ferrio-Wise told COTH reporter Kieran Paulsen.
---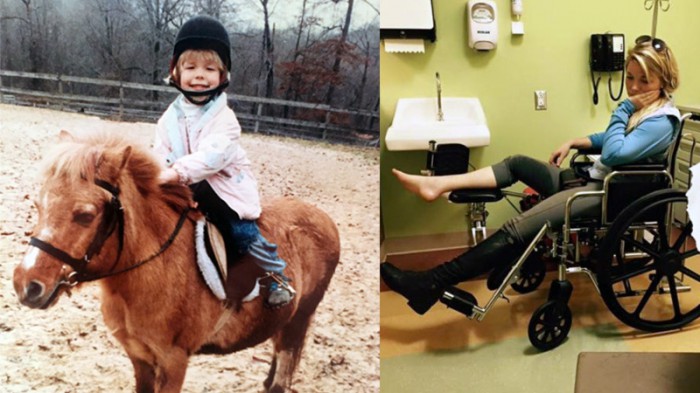 # 5   Horsepeople At 15 And At 30
Blogger Alice Peirce has quickly become a COTH reader favorite with her wry and irreverent take on life with horses. This one, published in March, is a hilarious look at how life as a teenaged horseperson differs from life as a middle-aged one.
"At 15 your parents buy all your tack. (Amateurs). At 30 you're still using the tack your parents bought you, but it's held together with scrap leather, duct tape and disappointment. Your paddock boots have a tear where the leather meets the sole resembling a gaping mouth when walking. You know what your boots' mouth is saying? 'Kill us.' You ignore their plea, and shut them up with some duct tape. Good as new."
---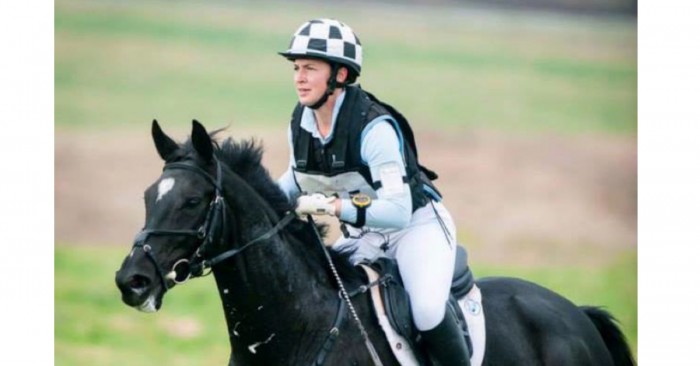 As 2017 began, blogger Kristin Carpenter penned this lovely piece about how we all need to take the time to appreciate special moments and stop being so "busy" that we lose sight of the bigger picture.
"The barn gets filled with chatter in the stalls over how much so and so spent on their import, or how ridiculous the new kid's riding attire is. Look up. There's a sacred space around you, a space that so few people even get to know exists. There are people trading 16 hours of every day for the one hour here. When it's too cold for the riders, there are workers smashing frozen water buckets and trudging through snow. Look up."
---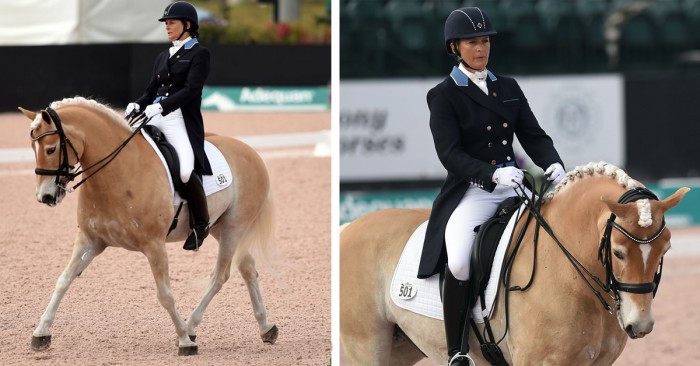 # 7   All Eyes Are On Lutz At The Adequan Global Dressage Festival
Readers fell in love with the adorable Haflinger dressage horse Lutz early this year as he and Susanne Hamilton were very successful at the FEI levels.
"When he was done with his Prix St. Georges test, there was unbelievable applause. People were roaring! It was so much fun. Everyone said we won the most applause award. I don't know that I'm a crowd favorite rider—that would go to Steffen [Peters] and Laura [Graves]—but when it comes to horses, Lutz has a huge fan club," said Hamilton when we wrote about him in February. 
Sadly, Hamilton and owner Bettina Hinckley lost Lutz to laminitis on April 18.
---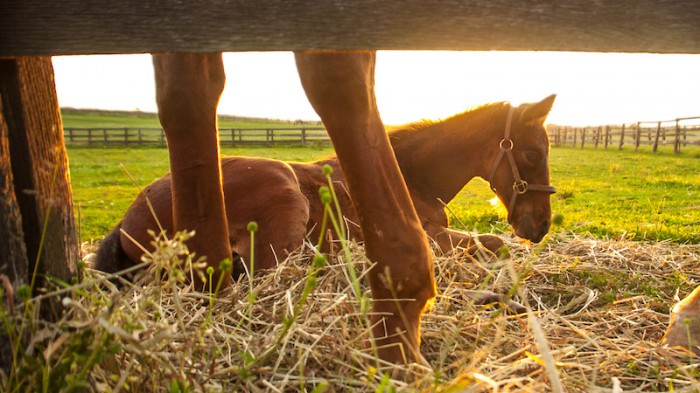 Blogger Lauren Sprieser makes appearance No. 2 on the top-10 of COTH readers' favorites stories this year as she wrote this entry in February. Sprieser mused about how truly great stars—both human and equine—usually come from the least likely situations.
"Somewhere else in the world, there's a rider who is thinking of packing it in. Maybe the bills are getting out of control, or she's killing herself to get enough help in her own riding development because she's having to spend all her time riding and teaching to make ends meet and change needs to happen, and she's wondering if it's worth it. She's thinking it's time to just give up and be a local trainer, to shelve her dreams of international competition. And then she's going to shake off the doubt, double down, and make a team in the next 15 years."
---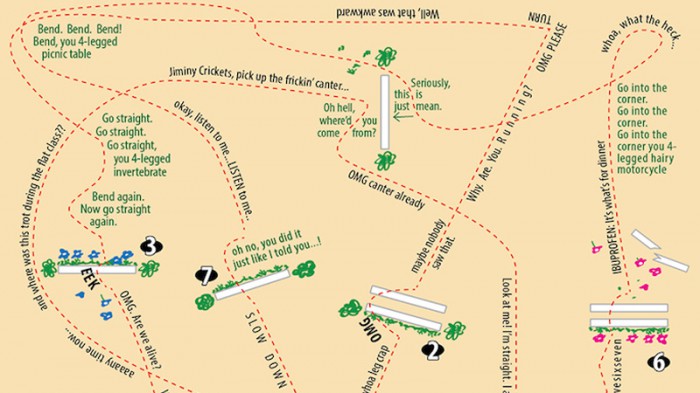 Jody Lynne Werner's humor columns are always on COTH's top 10 lists, and this "alternative" course diagram she came up with was her most popular article of 2017. She drew a course diagram complete with what an amateur might be saying under their breath as they ride each turn and fence.
"The casual observer may wonder what there could possibly be to think about beyond recalling the order of the fences and counting 3-2-1-JUMP. I guarantee there's more going on than meets your eye. And if you could hear our internal dialog while we're on course, you'd find our rounds quite a bit more entertaining."
---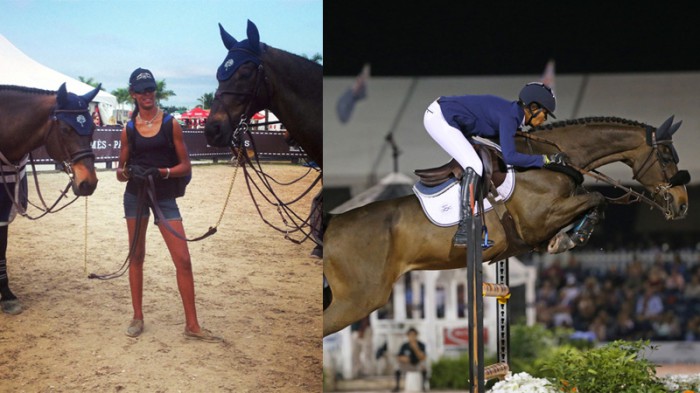 # 10   One To Watch: Mavis Spencer Has Gone From Grooming To Grand Prix
Readers loved this story about Mavis Spencer, a determined young rider who chose to spend a few years grooming to further her education in show jumping. And then opportunities started to unfold for her, and she's now the one riding into the grand prix ring instead of standing at the in-gate with a towel in her hand.
"When I started riding again, it felt like because I'd been at the ring and watching all the top riders it actually helped me, because I'd been soaking it all in. You may not actually realize it when you're not riding, but I think it made a big difference in my growth and knowledge," Spencer said.
---
Our best of 2017 continues:
Also take a look back at the top stories of 2016 on COTH, which included a lot of Valegro, judges' emojis and more. And see what readers loved in 2015, including advice on dating a horse girl and a shoe stuck on a girth.