Some are subtly patriotic; some are sparkly; some blend in with the horses while others stand out. Browbands can show off the personality of the dressage riders and their horses, and there's a wide array of them here at the USEF Dressage Festival Of Champions. Here are some of our favorites:
1. Guenter Seidel's mare Coral Reef Wylea wore silver and gold for the Grand Prix.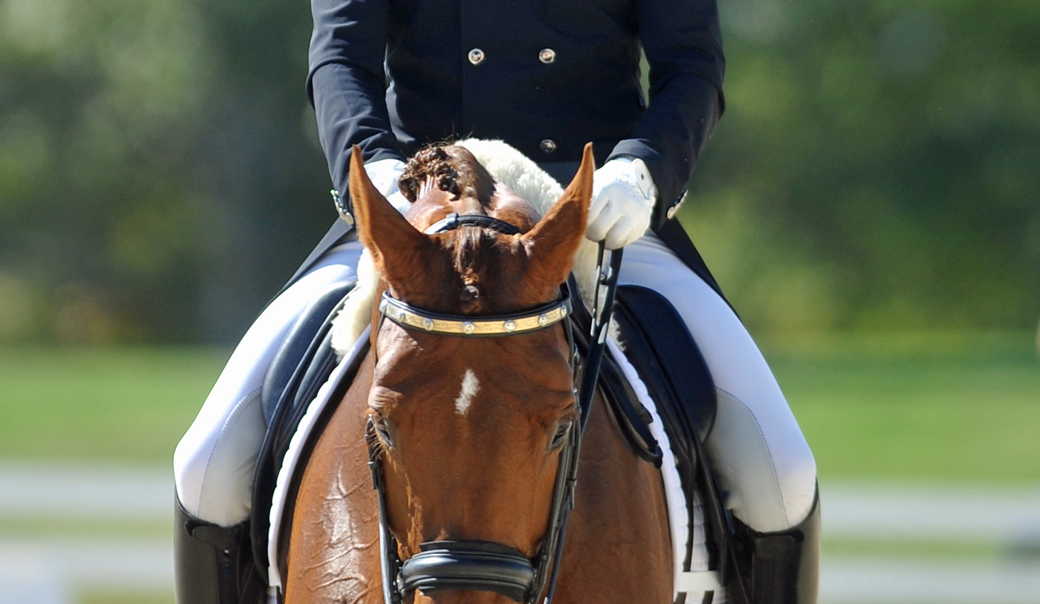 2. Her Highness O demonstrated some American pride with Caroline Roffman for the small tour classes.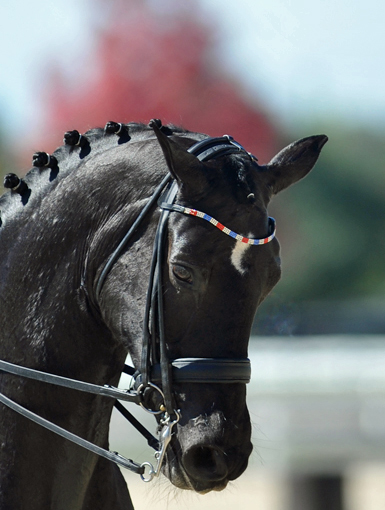 3. Prix St. Georges and Intermediaire I winner Rosmarin wore blue to match his rider's shadbelly collar.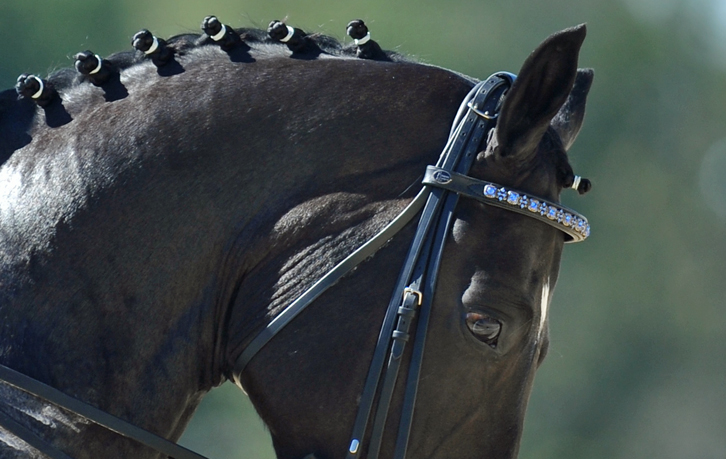 4. Cesar Parra's ride for the Grand Prix tests, Van The Man, also sported the red, white and blue—both on his browband and on his ear bonnet.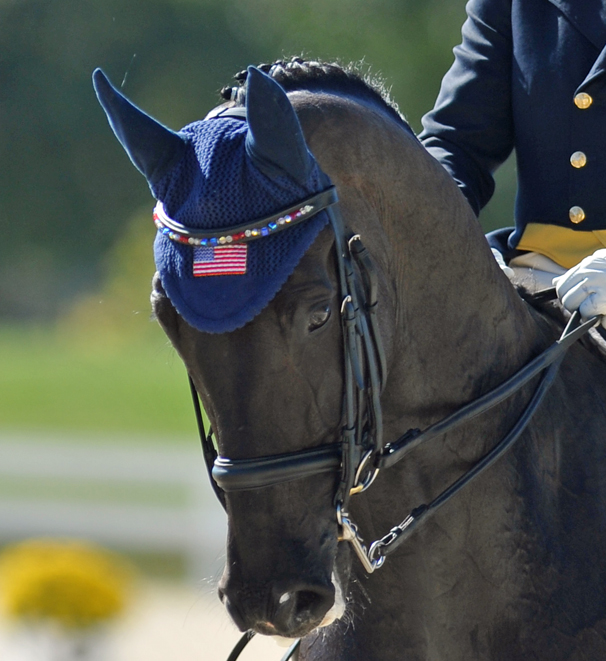 5. California Chablis' browband has just a few flashes of gold.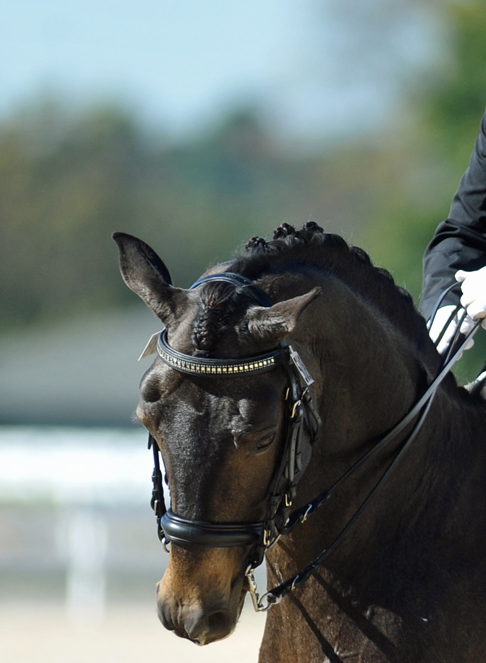 6. Justin Hardin's Wyatt Star was another horse wearing his country's flag colors on his bridle in the small tour classes.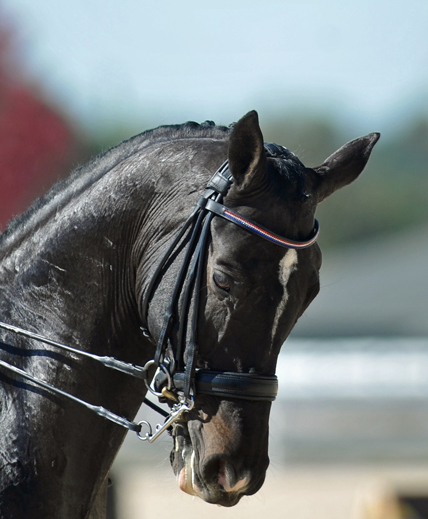 7. Schabos Waitongo's gold browband matched nicely with his own chestnut coat in the young rider division.
8. Sjapoer also sported blue for the young rider rider tests with Ayden Uhlir.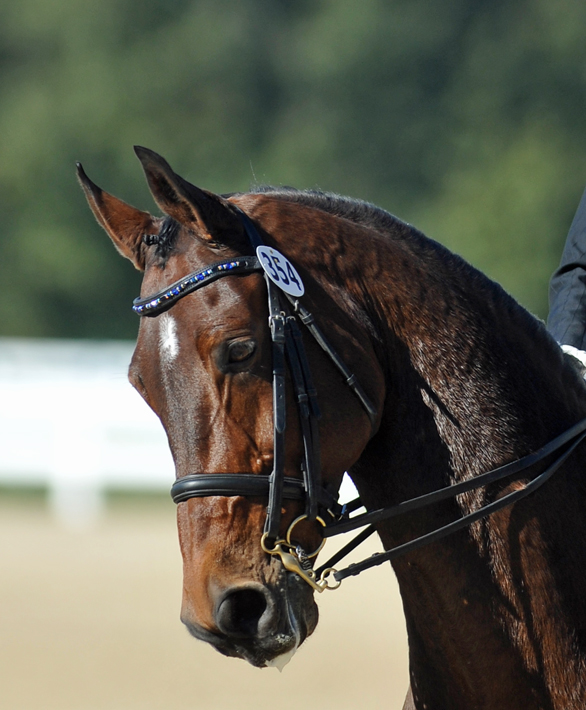 9. Vinterpol's silver browband matched his grey coat beautifully in the Intermediaire I, where he finished third with Sarah Lockman.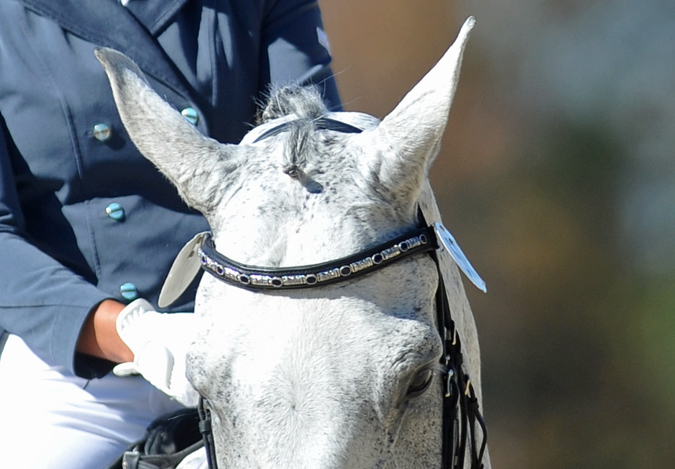 10. Wynshire's Valiant sported earth tones on his bridle for the FEI Pony tests with Emma Patterson aboard.
Want more from the USEF Dressage Festival Of Champions? Read all about Wednesday's Grand Prix and Thursday's Intermediaire I.