Lexington, Ky.—Oct. 9
Today riders took their first turns in the Shelia B. Johnson Arena at the Kentucky Horse Park for The Dutta Corp/USEF Grand Prix Dressage National Championship and The Dutta Corp/USEF Intermediaire I Dressage National Championship. Both the Grand Prix and the Prix St. Georges are worth 40 percent of the total championship score for each respective division.
Afterward, the top competitors from each class told the Chronicle a few of their tips for riding winning tests.
1. Steffen Peters, first in the Grand Prix with Legolas 92 (77.00%): "To me it's about sticking wth the same routine, no matter how big the pressure. You're not changing anything in warm-up, you're not going to go in and say, 'It's the national championships, we're going to really go for it.' No, it's about really sticking to your routine and knowing you have to train at that level for the last several months, so you don't have to step it up in the test. That helps me mentally a lot, and I think it helps Legolas too."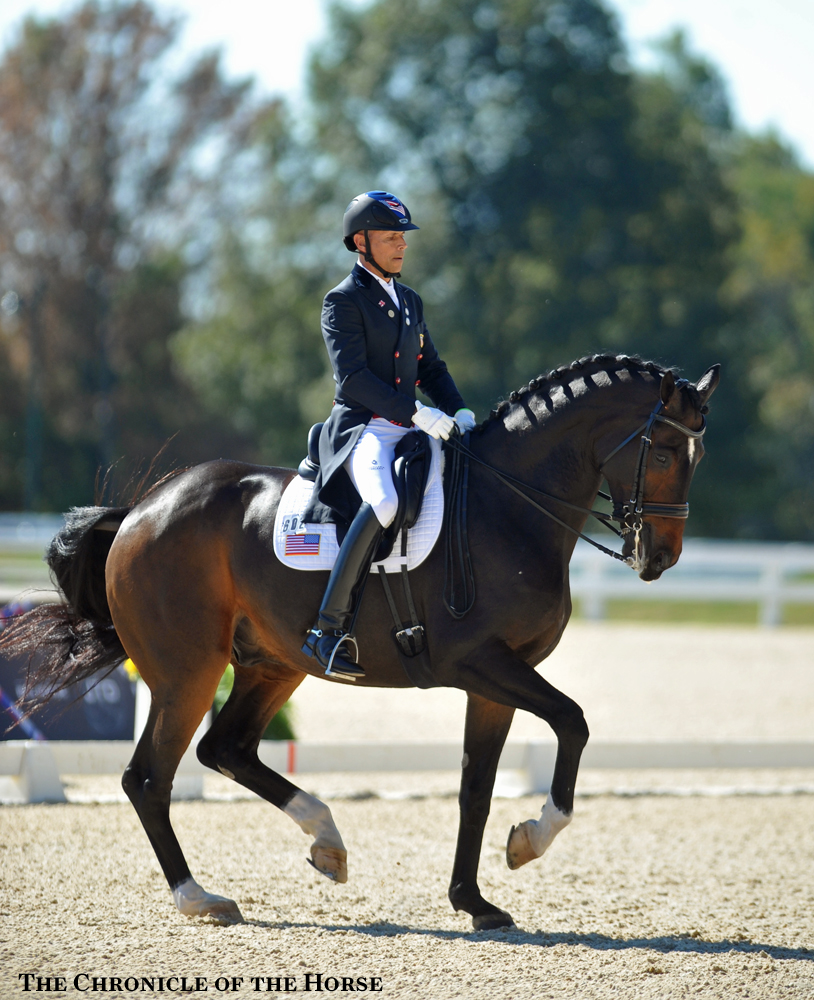 2. Kathleen Raine, second in the Grand Prix with Breanna (71.93%): "With the horse being sensitive, and most of them are at this level, you can't change anything before you go in. [Before I turn onto centerline], I just think, 'Ride a straight centerline and don't move in the halt!' "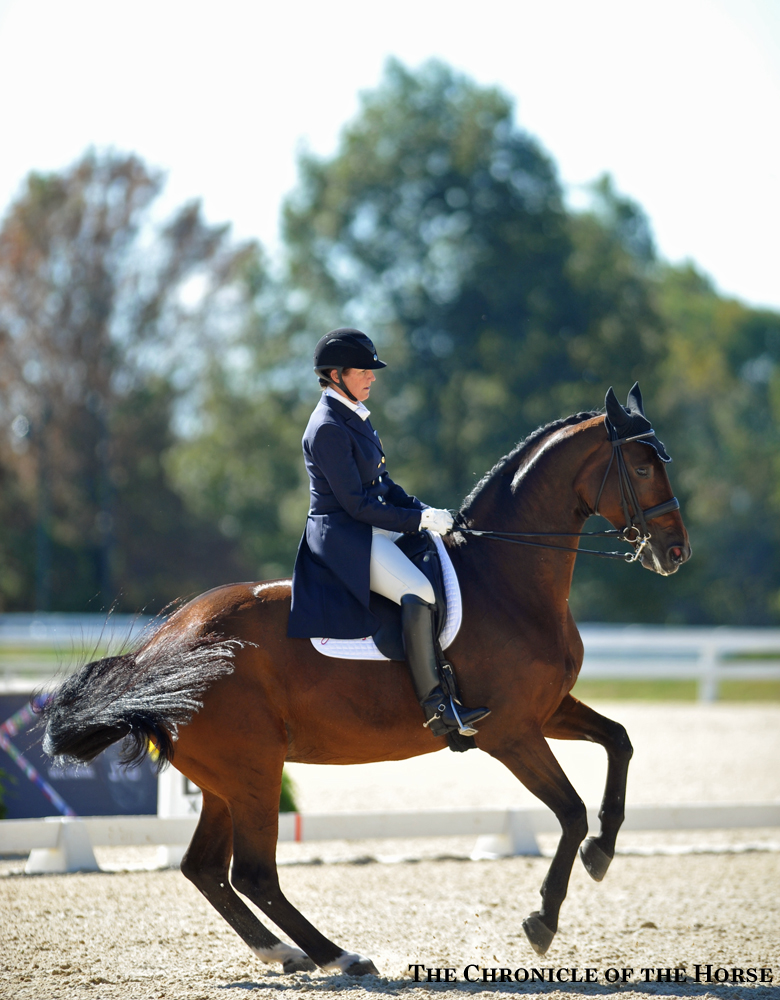 3. Guenter Seidel, third in the Grand Prix with Coral Reef Wylea (71.48%): "When something goes a little bit wrong, don't dwell on it. You have to just let it go and ride the rest of your test. You can dwell on it later!"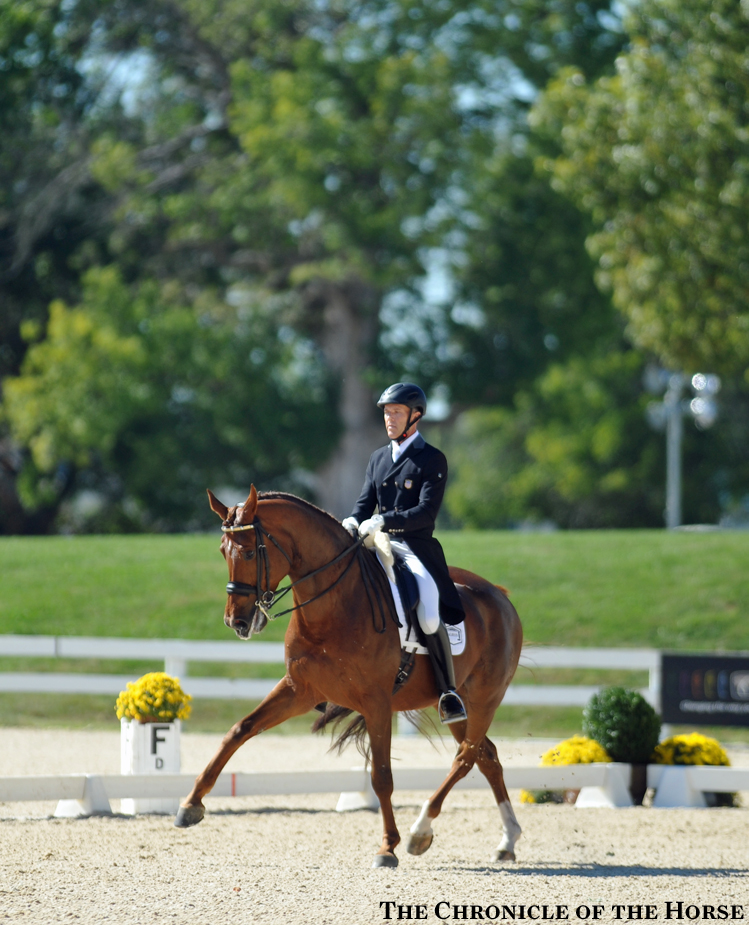 4. Kimberly Herslow, first in the Prix St. Georges with Rosmarin (75.78%): "I picture what it is what I want in the test, and I have that movie reel going in my brain. It's on a three-second delay from where I am. I'm already riding the movement before I'm there, and it has to stay that simple in your mind. If it doesn't, you create problems, and your horse immediately senses that."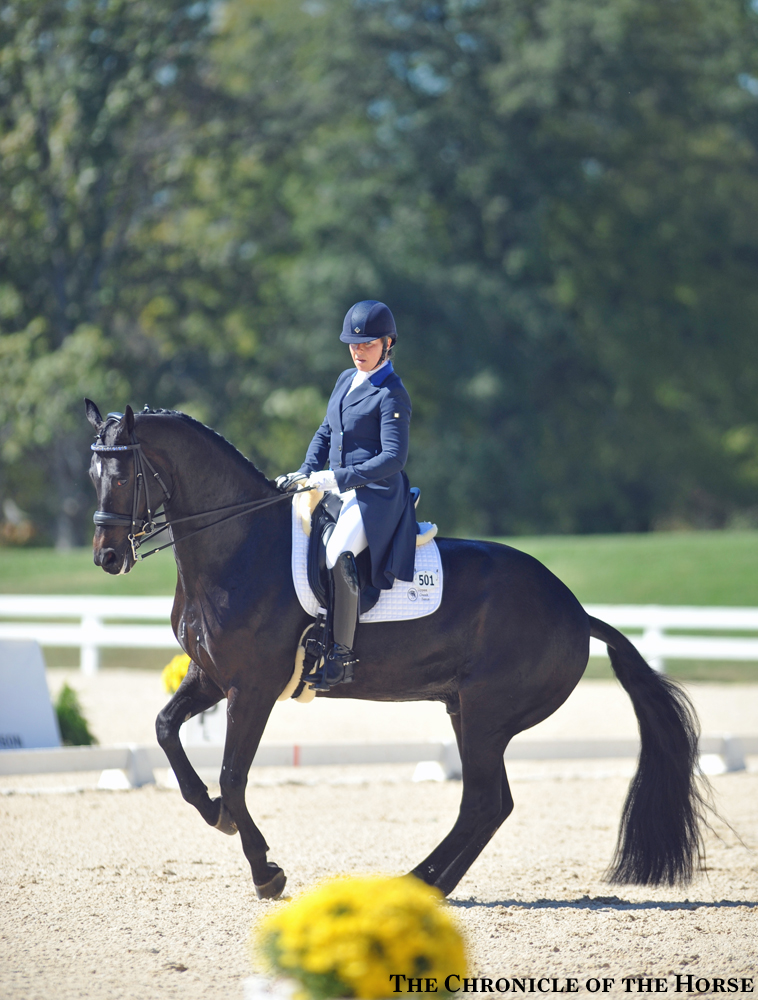 5. Caroline Roffman, second in the Prix St. Georges with Her Highness O (72.84%): "I'm really big into visualization. I think people put themselves into bad situations before they're even on their horses sometimes. A young rider says, 'I hope I don't mess this up,' and I say, 'No, don't even go there!' I visualize my test for a 90 percent. I see it in my mind—do it over and over. In my mind, I've ridden that test 50 times today."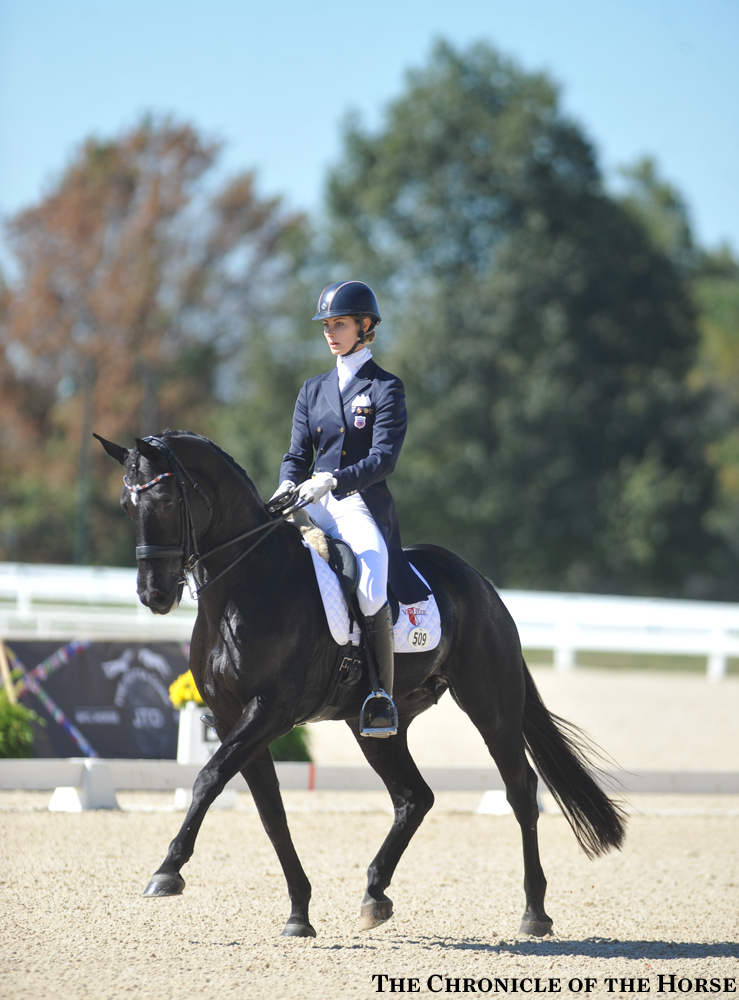 Full results from all of today's classes available online.