Lexington, Ky.—Oct. 10
The Dutta Corp/USEF Intermediaire I Dressage National Championship came one step closer to conclusion today with the Intermediaire I test, worth 45 percent of the overall championship. Meanwhile, the juniors and young riders did their first tests for the AGCO/USEF Young Rider Dressage National Championship and the AGCO/USEF Junior Dressage National Championship.
Check out what the top placers of each class had to say about their rides today:
Kimberly Herslow, first in the Intermediaire I with Rosmarin (75.78%): "I'm thrilled with my horse. He loves to come and get in the ring; he's always fun to ride. I think I set up the two [tempi]s a little soft, so he got lost a little in the middle there. His one pirouette, he tries to sit and make them really small, and I have to keep thinking about making them a little bigger. But he just picks himself up and makes it a fun ride every ride, and what more can you ask?"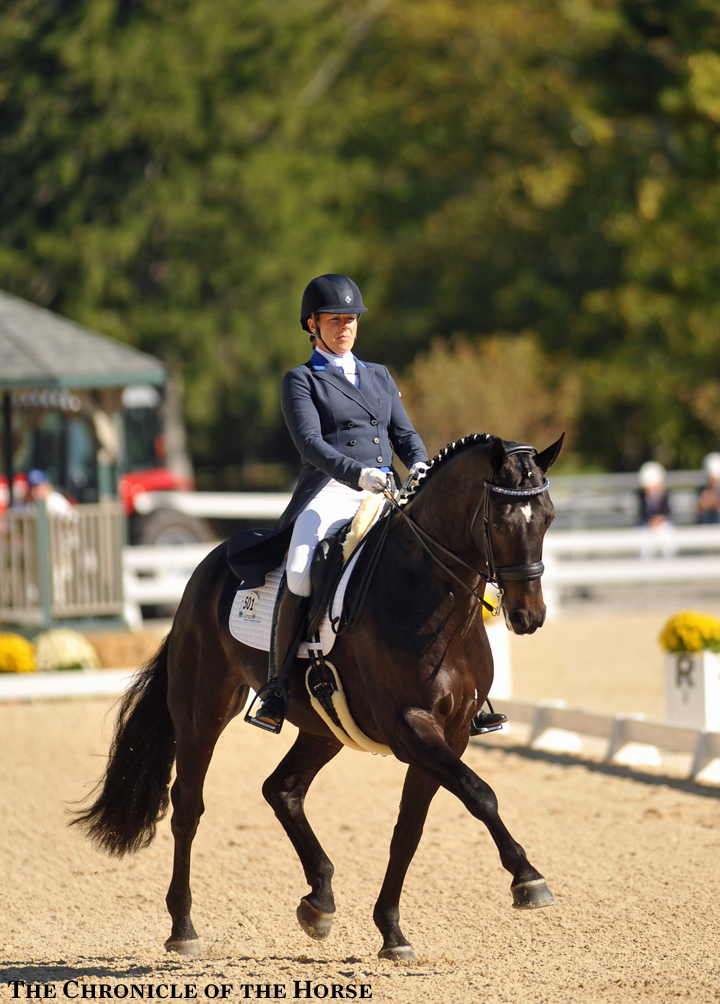 Caroline Roffman, second in the Intermediaire I with Her Highness O (73.05%): "Yesterday I had mistakes in the changes. We had mistakes like missing changes behind. Today I had great changes, but I did too many. I'll claim I was practicing for Grand Prix, but in fact I just can't count. She was really good. There were really a lot of highlights. She tried really hard."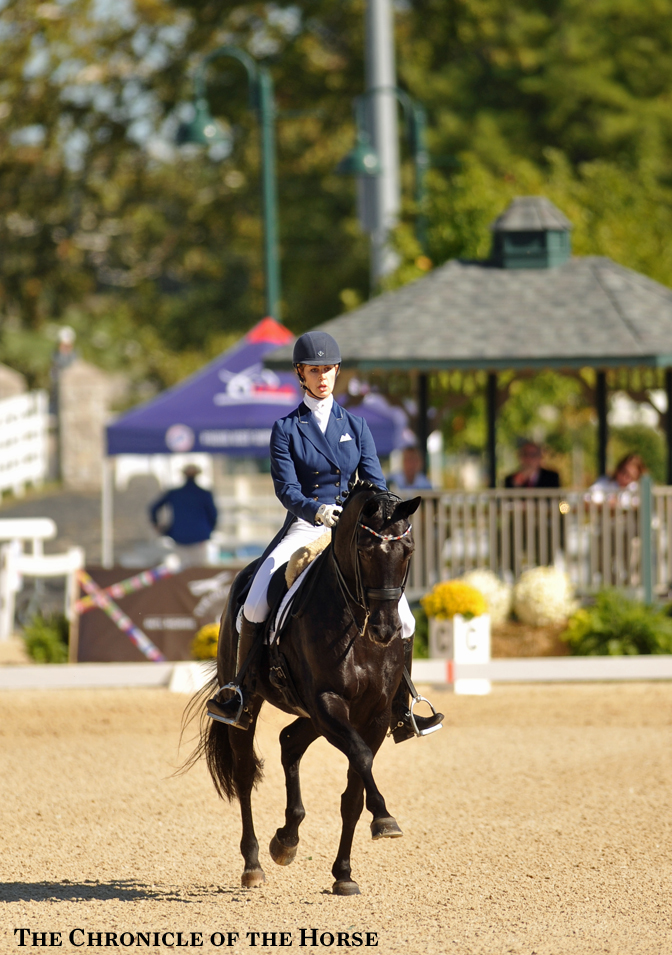 Sarah Lockman, third in the Intermediaire I with Vinterpol (70.55%): "My horse has some super gaits to show off. He's such a willing boy. If we're on the same page, there's nothing like that feeling. He loves to show off, and when he comes into the ring, he always lets out a little buck. He's so enthusiastic about his job and his work, and I think that's the biggest thing I feel."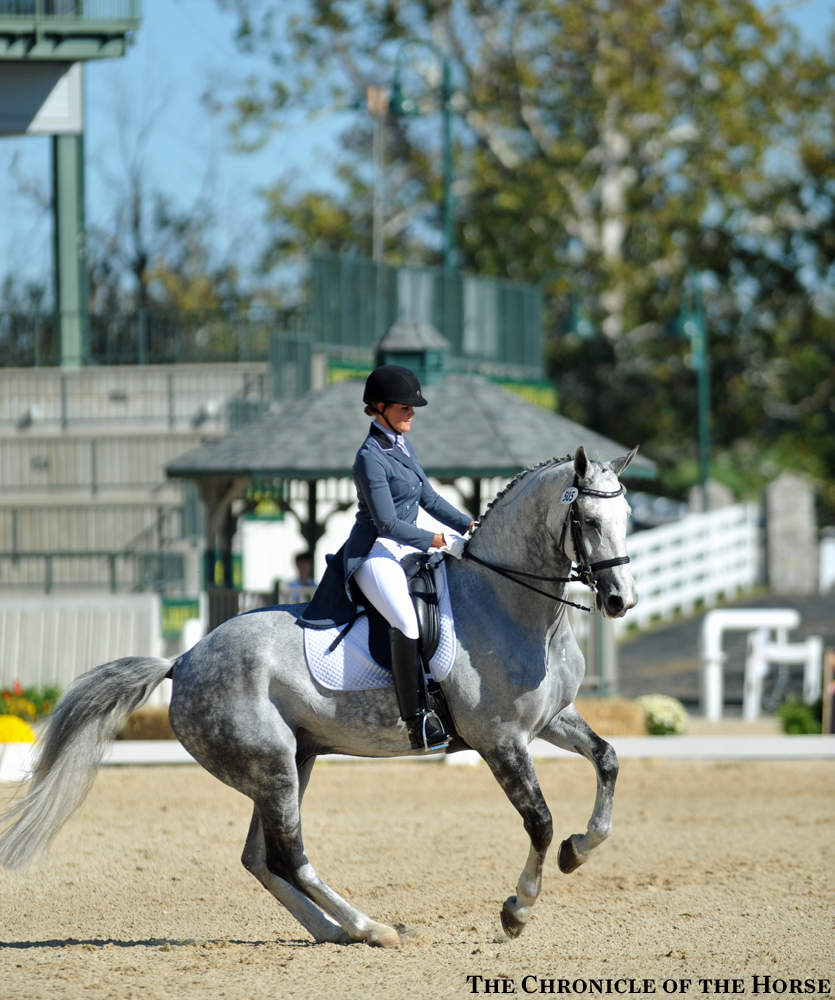 Ayden Uhlir, first in the Young Rider Team Test with Sjapoer (68.23%): "Since it's our first day of competition, I was trying to be more reserved in my riding. I didn't want to push him too hard. I was testing some buttons in warm-up to see if he was listening, and he seemed to be listening quite well. My test was very nice. I think I mesed up on one of our three-tempis, but I recovered and got the rest of them. It was a solid test for the first day, and I'm excited for tomorrow."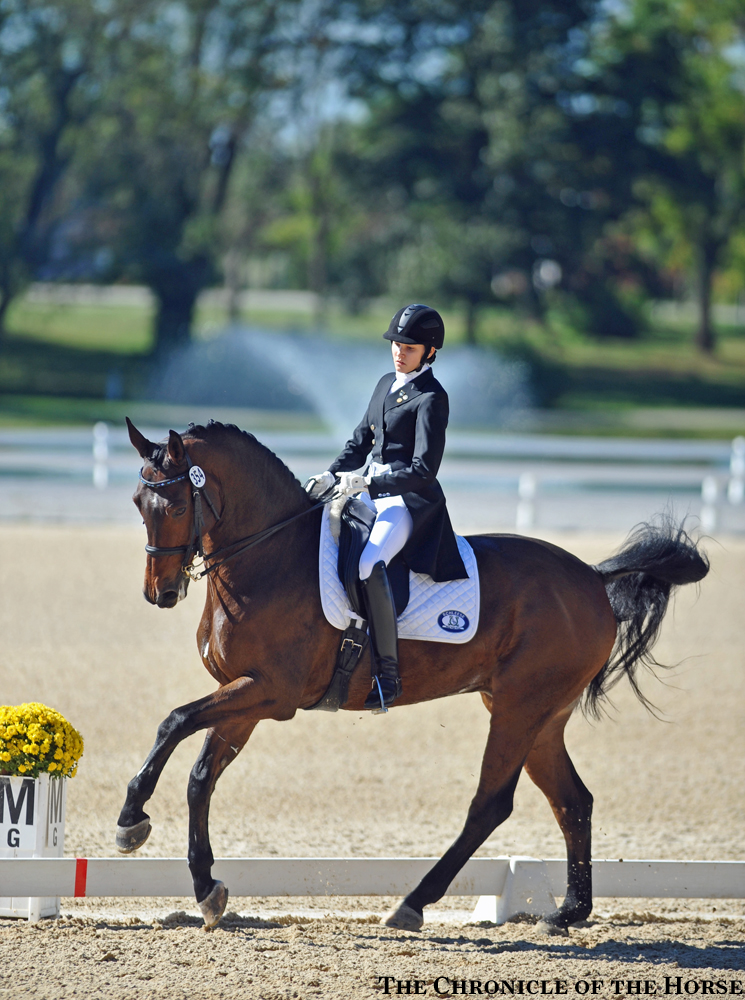 Bebe Davis, first in the Junior Team Test with Rotano (68.54%): "This is my first year in the Juniors, and I came into it as, 'It's my first year, and I'm really just looking to learn.' I was very, very pleased with my test. I'd have to say my canter work was a highlight. He was really willing today, and I could feel he was really paying attention."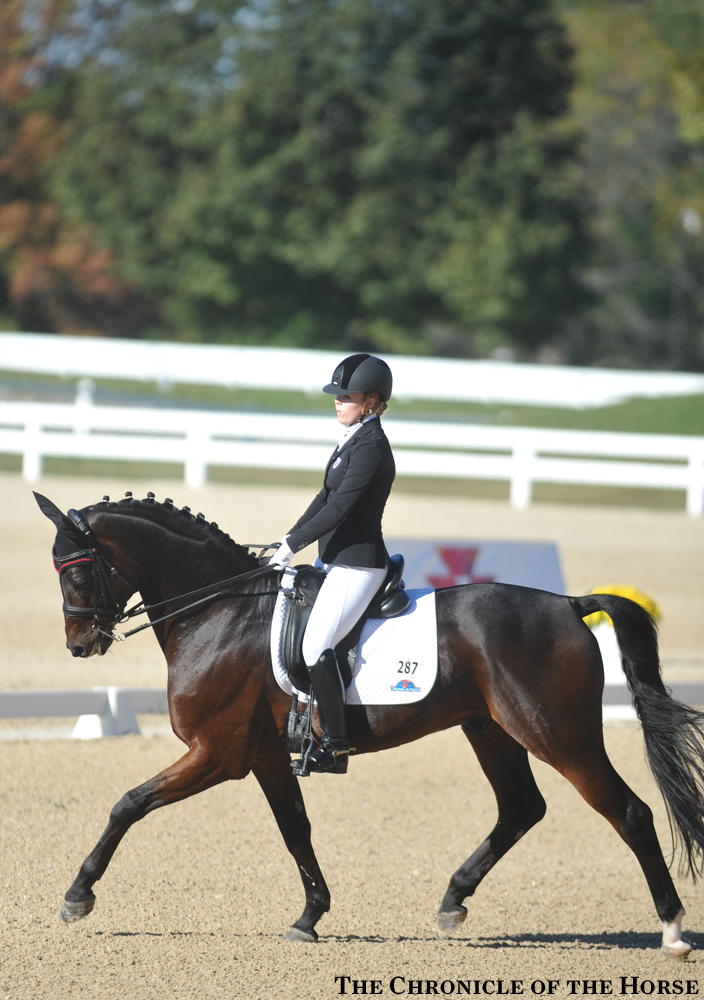 Full results for today's classes available online, or read about yesterday's Grand Prix and Prix St. Georges.