Playtime is over. We've had so much fun over the last week and a half in Chantilly and then in Pau, but now it's time to get down to business.
We even had a chance to go to Paris and see the Eiffel Tower, and unfortunately I also picked up an amazing bout of food poisoning or an awesome stomach virus. Luckily I survived, and many apologies to Hannah Sue Burnett, who had to suffer through the evening as my poor roomie that terrible night.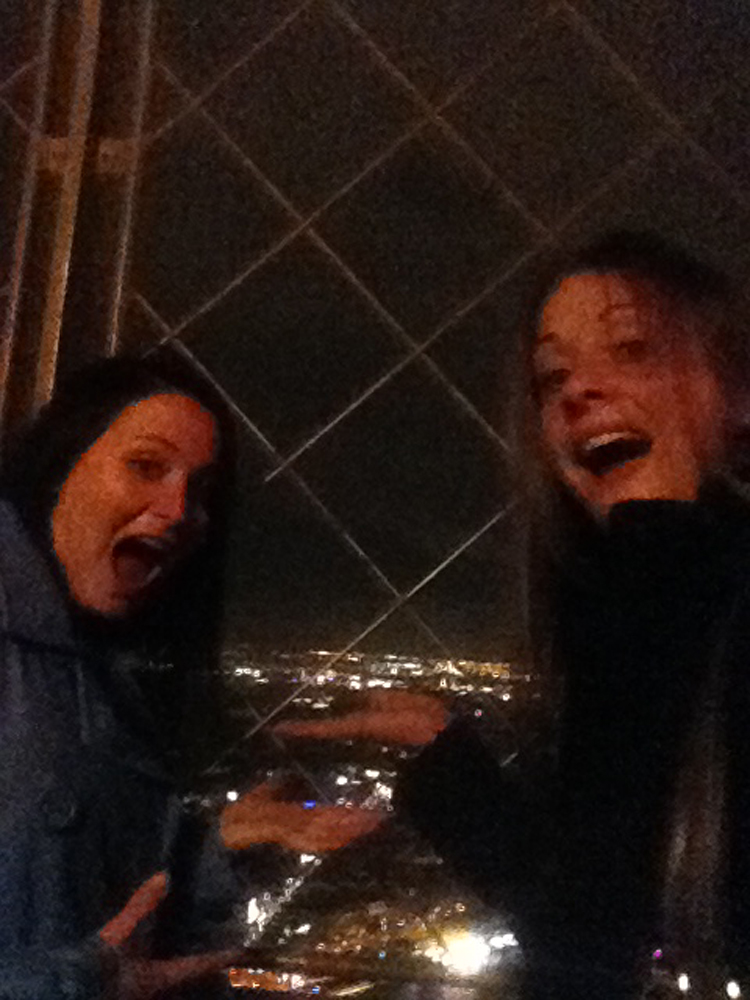 At the top of the Eiffel Tower!
All the horses jogged well at the first horse inspection today, and it was quite interesting to see the difference in turnout between countries. France is known for being fashion forward, and apparently their horses are too! If the U.S. horses took note, you may be seeing some horses wearing body glitter on the American jog strips this spring.
Glitter body paint….I'm not kidding.
Donner wouldn't be caught dead wearing sparkles, but there were several glittery horses today, and I find this new fad hilarious.
Tomorrow afternoon Clark Montgomery and Hannah ride, and the rest of the U.S. crew goes Friday. I was unfortunately cursed with an early Friday morning ride time. It doesn't get light here until after 8 a.m., and Donner and I are scheduled to go in the 9 o'clock hour, which is a dilemma since he needs two or three pre-rides before dressage when he's this fit. Add to that herds of race horses galloping a stone's throw distance away from the warm-up arena, and you've got yourself one excited racetrack reject trying to keep himself breathing!
The weather has been GORGEOUS since arriving at Pau on Monday, and the venue is beautiful. The cross-country course runs a large portion over the racetracks neighboring our venue, and there are very restricted times when we are allowed to walk parts of the course.
I got a chance to take a peek at the track this evening, and all I am willing to say at this point is we have a LOT of work to do.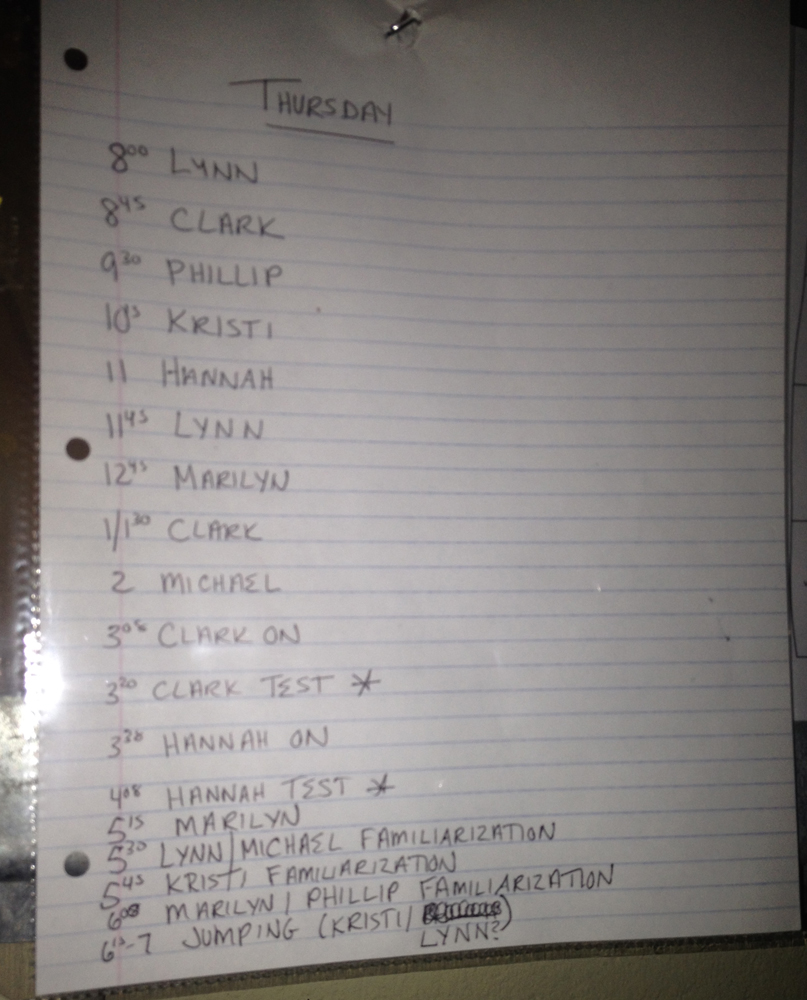 Thursday's going to be a busy day
for Team USA!
It's time for bed—we all have full days of multiple rides/lessons/walking/competing for the next two days. Please keep rooting for all of the North American riders who have worked incredibly hard to get here. Everyone will be doing their best to make the homeland proud… because it will be a loooooong plane ride home otherwise.
And send some calming zen thoughts for Donner on dressage day Friday. Not sure he thinks he needs it, but I certainly do!
P.S…good luck to all the Area II YRAP kids competing at the Waredaca novice/training three-day this weekend! A big thanks to co-coach Skyeler Icke for holding down the fort and Lainey Ashker for stepping in to help inspire America's youth, since I deserted everyone for a little three-day of my own as well. Kick on you guys!
Lynn Symansky and Donner earned a team gold medal for the United States at the 2011 Pan American Games. They were fifth at the 2013 Rolex Kentucky CCI**** and won The Fork CIC*** (N.C.). Symansky runs a training and teaching business in Middleburg, Va. Read Lynn's first Pau blog, Donner Is More Than Ready For France, and her second, Of Wine, CrossFit And The Mental Game: Four-Star Prep In France.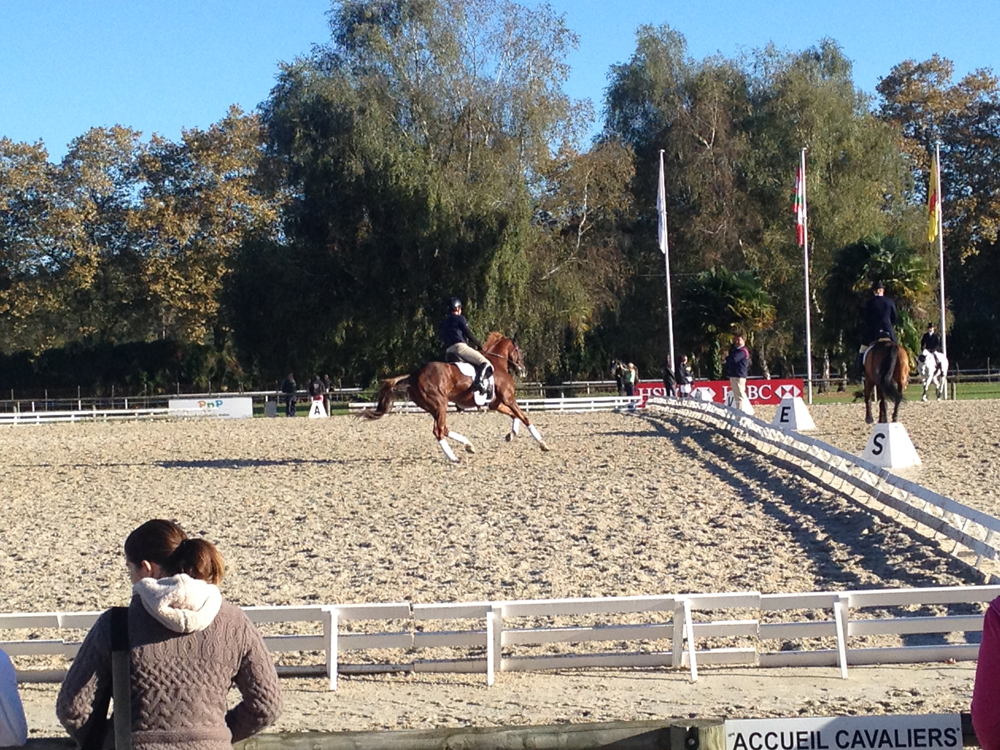 David O'Connor schooling Phillip Dutton on Mr. Medicott and me on Donner.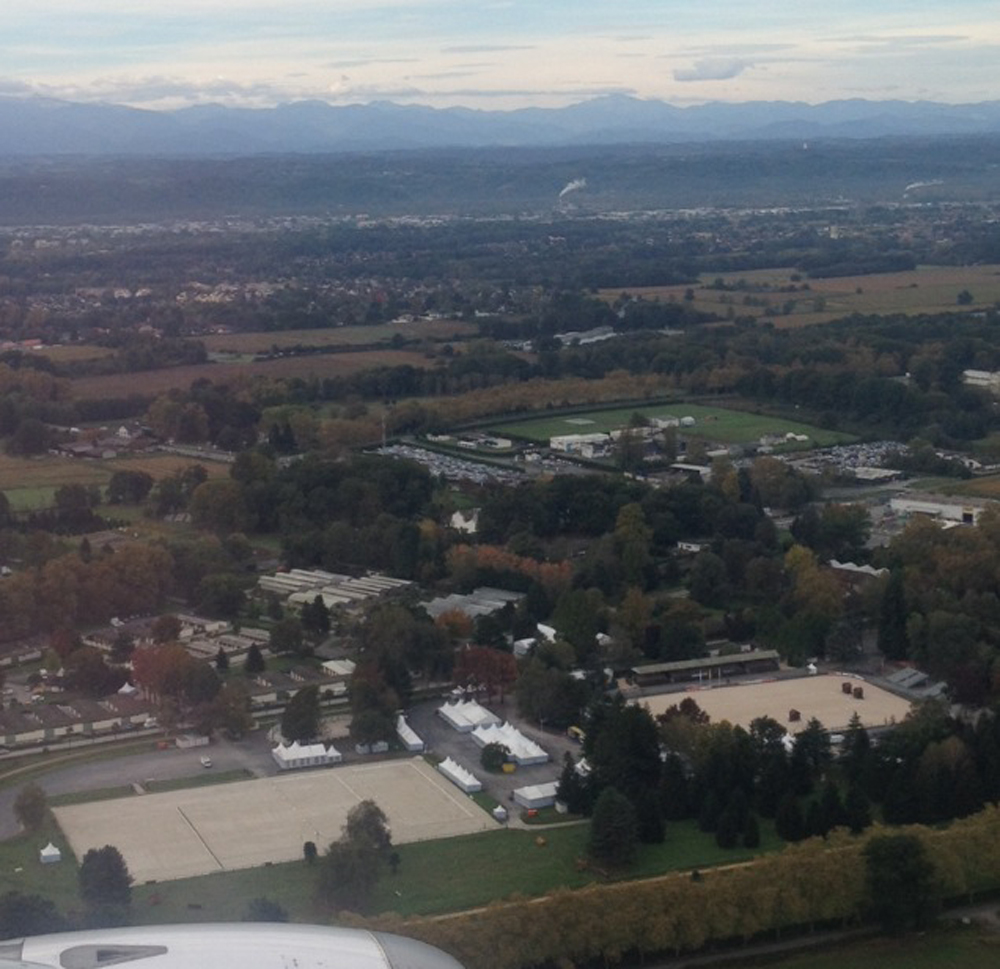 The Pau CCI**** venue from the air.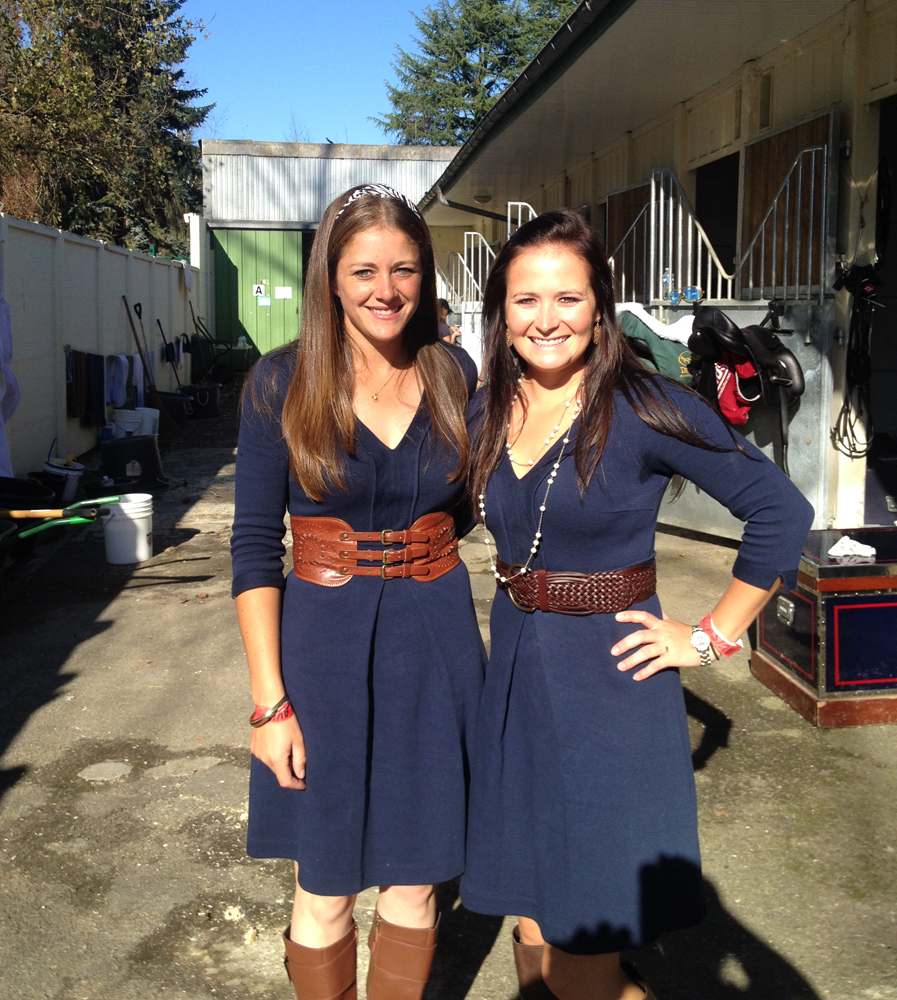 Hannah and I in our jog outfits.