Lexington, Ky.—Aug. 9
Rails were falling all over the Alltech Arena during tonight's U.S. Pony Jumper National Championship team rounds, but the team from Zone 10 was able to pull off an impressive win despite only having three riders.
Finishing on a score of 8 faults, the team of Hannah Attar (Joel), Devi Ferreira (Silver Charm) and Tabitha Okitsu (Spoot De La Lourlais) bested the team from Zone 4 (13 faults) and the combined team from Zones 3, 5, 7 and 8 (16 faults) to take home gold.
Ferreira, 14, San Diego, led the team with two faultless rounds aboard Ixchel Mosley's 14-year-old Welsh Pony cross gelding of unrecorded breeding.
" 'Grady' is the best pony in the world," she said. "He loves all the attention on him. He does best when the stands are full because he knows to show off. He's smart. He smiles on command. He's a dream to ride. He's my dream horse."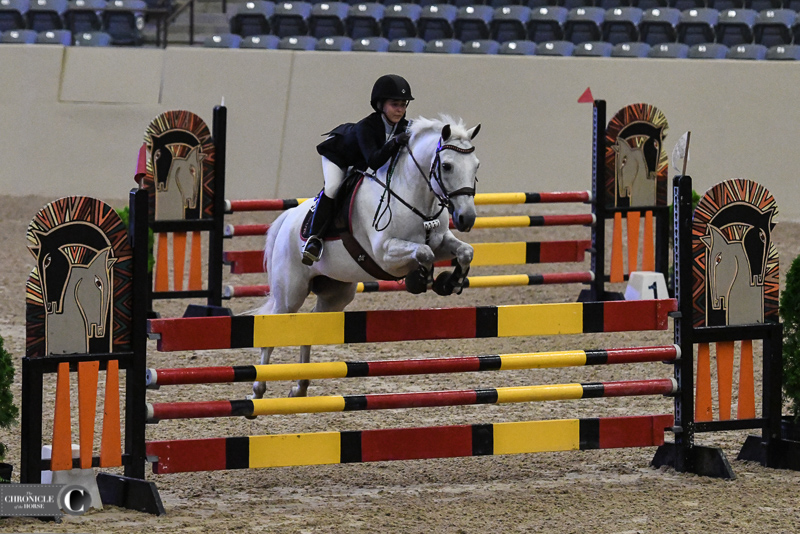 Ferreira didn't know Attar or Okitsu, who train at the same barn, at the beginning of the week, but they became fast friends.
Okitsu, 17, Los Angeles, is the 2017 returning national individual pony jumper champion aboard her own 13-year-old Connemara-Arabian cross (Thunder Du Blin—Herminette) gelding. She and Attar were also on the gold-medal-winning team last year.
"I'm really excited to be on a team again," she said. "Today he just wanted to run. He was so excited. He was great. I get nervous before I go in, and then once I'm in I don't feel any of that.
"He's full of love," she continued. "He'll cuddle for the longest time. He's a little bit bossy, but he's really cute, so he kind of gets away with it. He just loves to jump. He's really spooky. He's scared of the standards when I'm not jumping them, but if I point him at it, and I say, 'We're gonna jump this,' he'll jump it no matter what."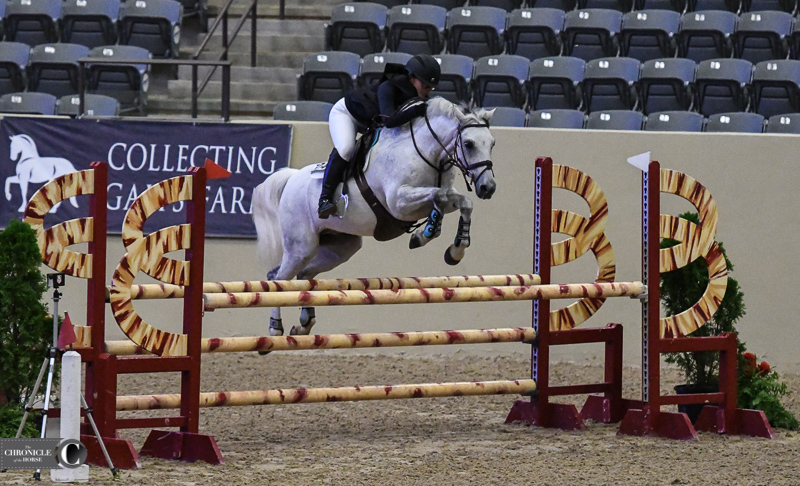 Attar, 16, Los Angeles, has only been riding Camille O'Brien's 13-year-old German Riding Pony of unrecorded breeding since May, but the gelding has been to USEF Pony Finals with previous riders.
"He was great," she said. "He's such a nice horse. He saved me a couple of times. He was amazing. I was kind of nervous because we didn't have a fourth person, so we all had to do well, but I knew Tabby and her pony were great, and my pony's been here before, and when I met Devi I knew she'd do a good job."
Attar rode Joel without a noseband because he got a couple of knicks in the trailer on the trip to Pony Finals, and she wanted to ease any pressure on his nose.
"Joel's the nicest horse I've ever met," she said. "He's the most trustworthy and honest. He'll take care of you if you're on him, and he'll take care of you and do his best to make sure you're OK. In his stall he's the sweetest horse ever."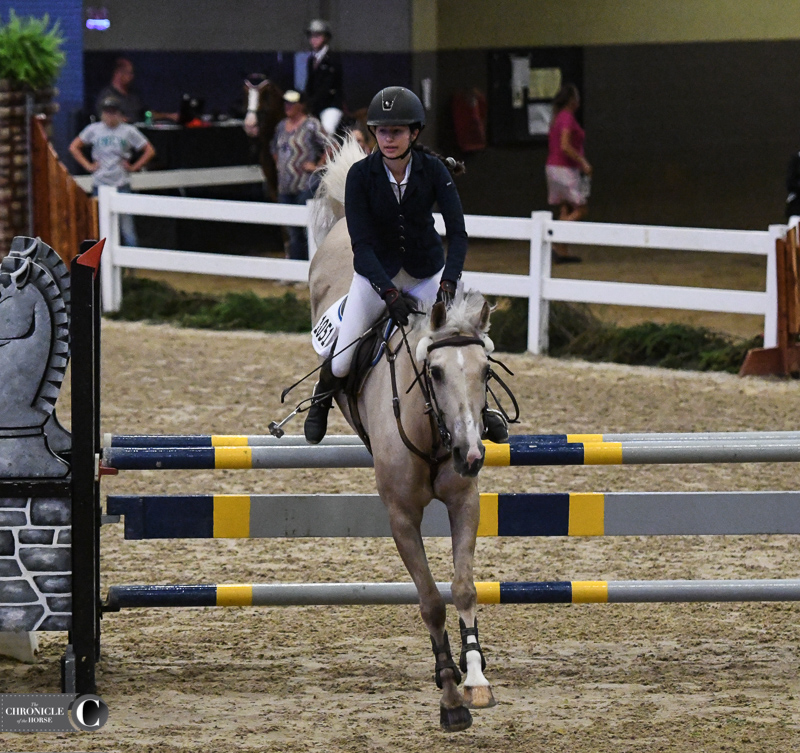 The championship continues tomorrow, Saturday, Aug. 10 at 6:30 p.m. with the individual final.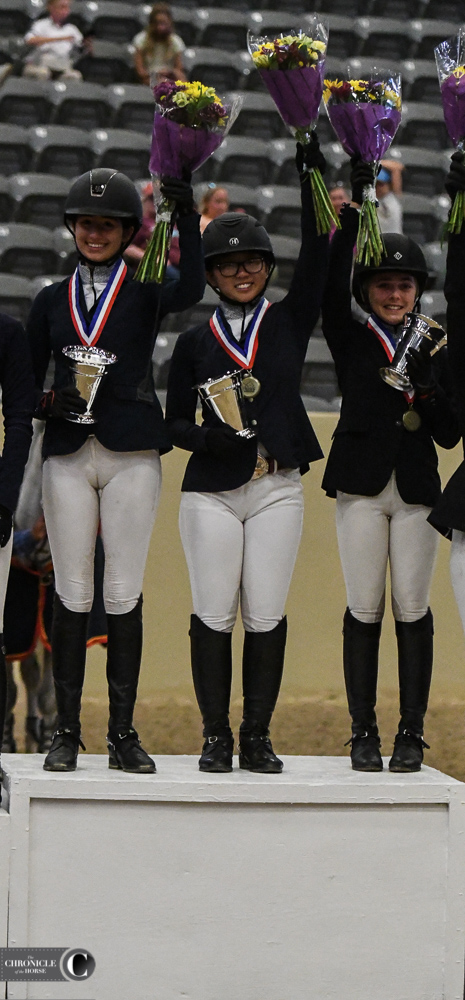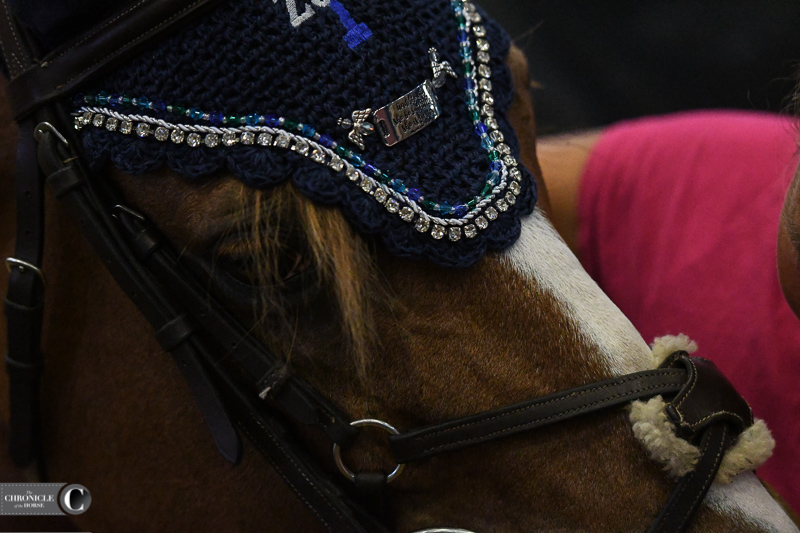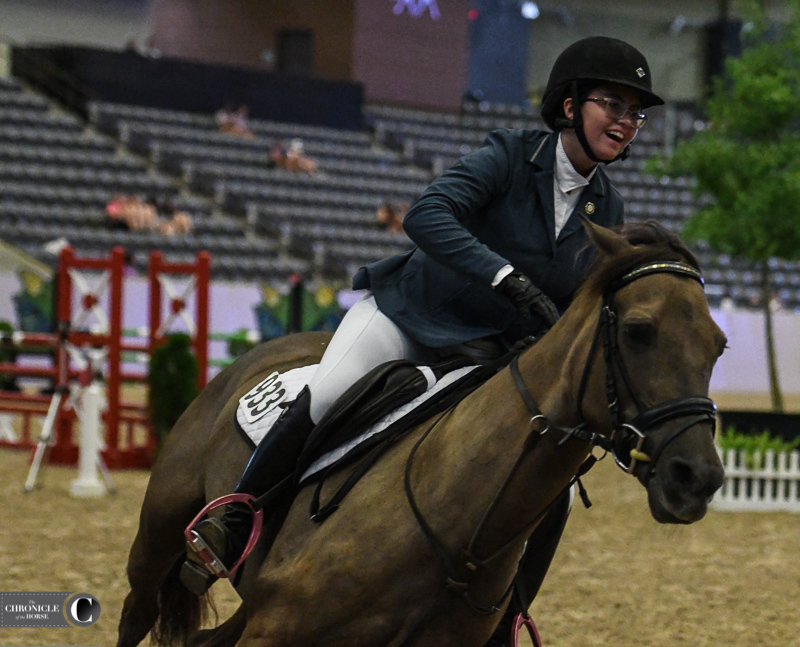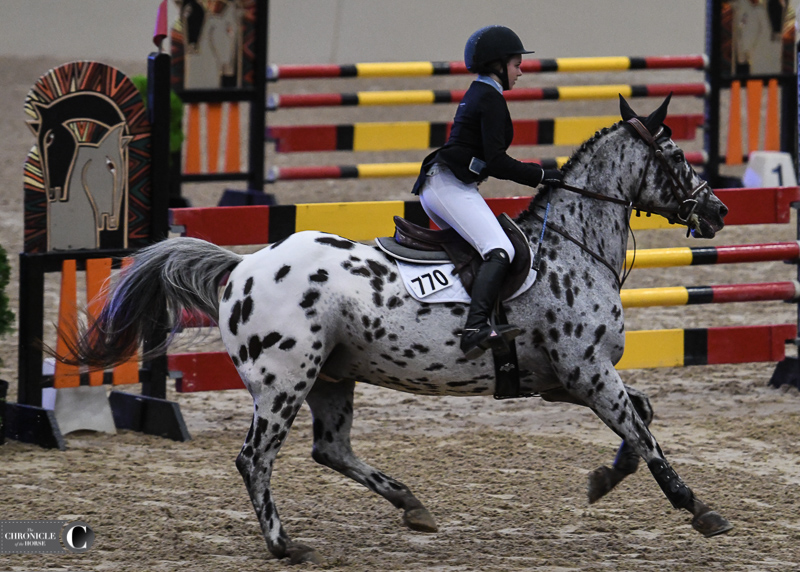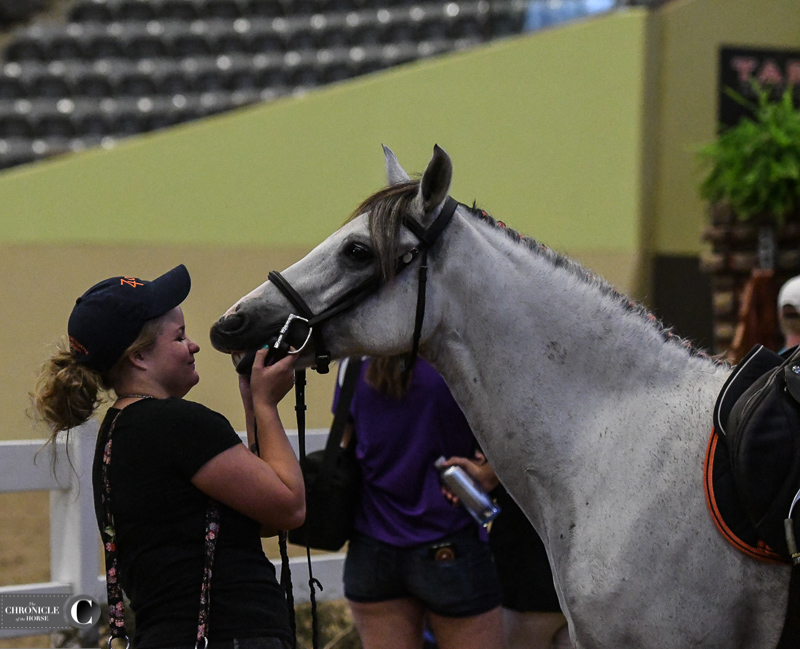 The Chronicle will have reporters on-site at the Kentucky Horse Park to cover all of the action and bring you stories, news and photos from USEF Pony Finals. Check in at coth.com and make sure you're following us on Instagram and Facebook. Don't forget to pick up a copy of the Sept. 2 issue for more in-depth stories from the winners.

Important Links: USEF Pony Finals official website | Results | The complete schedule of classes and social and educational activities | Live streaming from USEFNetwork | All of the Chronicle's coverage