Lexington, Ky.—Aug. 10
Imagine if you could take some of the great Thoroughbred jumpers of old and shrink them by about 2 hands. Having a hard time picturing it? Allow The Girl Next Door to lend a hand.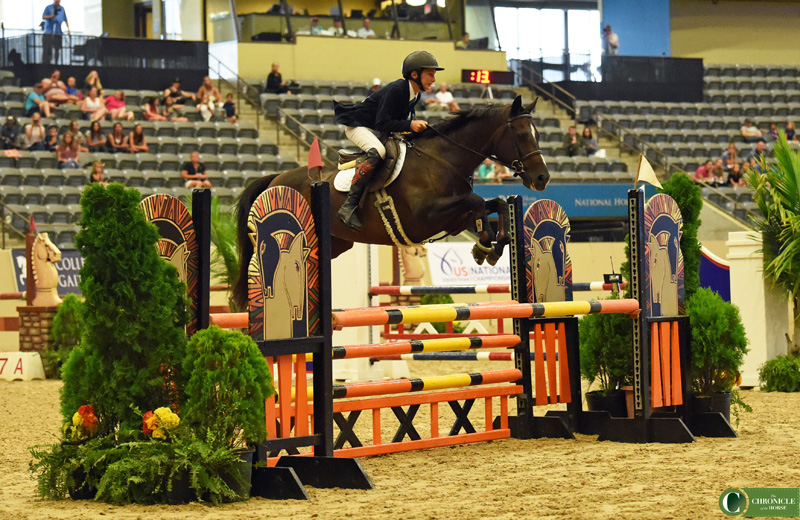 The Girl Next Door is a 15-year-old, 14.1 5/8 hand Thoroughbred (A. P. Jet—Brook Serenade, Montbrook), and she's about as cute of a pony jumper as you could ever ask for.
"My pony is a full Thoroughbred, but she was a twin which is why she's a pony," said Zacko Hardin. The other twin unfortunately did not survive, but The Girl Next Door was born healthy, strong and, well, small!
"She came with the barn name 'Dinky,' and it suits her," said owner Patty Arnett.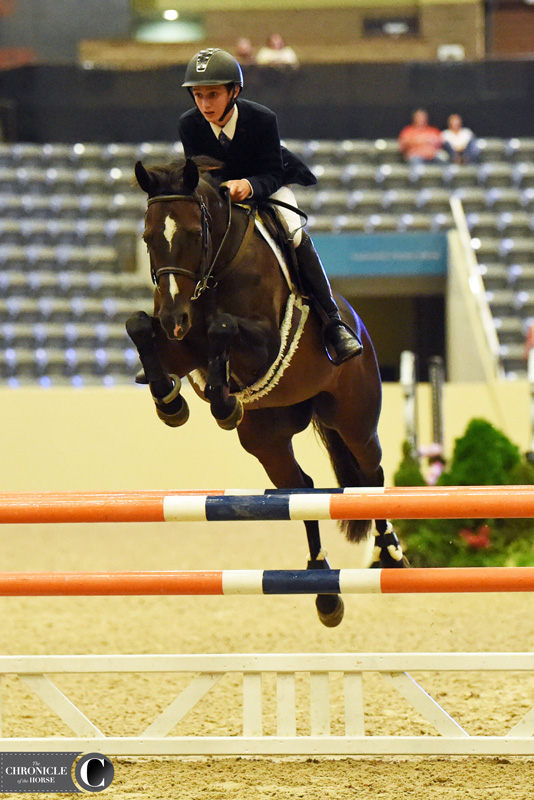 On Friday night Hardin and Dinky contributed two double clear rounds as a part of the gold medal winning Zone 10 team effort at USEF Pony Jumper Championships. The pair head into the individual final on Aug. 11 with a real shot at the individual gold as well on a score of 0 faults.
"Being able to come here our first year and doing this well is just great," Hardin said. Hardin trains with his mother, Kristin Hardin, out of the family's Kristin Hardin Stables in New Cuyama, California.
Zacko has only been riding Dinky since March of this year when Arnett approached Kristin about having him campaign the pony in the pony jumper divisions. Arnett has owned the pony for years—the mare was doing children's hunter pony classes when Arnett purchased her to be a kid's pony for her grandchildren, but when they didn't show interest in riding, Arnett swung aboard the mare herself.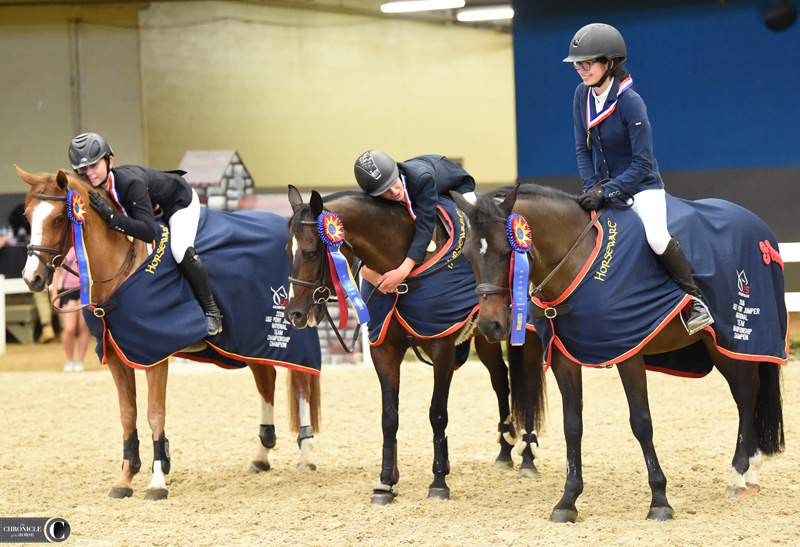 "I never got to have a pony as a kid, so this is like my children's pony!" Arnett said with a laugh. "I'm not very tall; I'm 5'2″, so I started showing her in the Thoroughbred jumper classes."
Arnett could tell Dinky had much more scope in the tank.
"I'd shown her up to the meter; I just needed a child that was skilled enough to jump higher," Arnett said. That's where Zacko came in.
"Patty came to my mom, and said 'I would like Zack to ride her', so they sent her to our house two weeks before a show, and then we went to the show, and it went pretty well," Zacko said. "And she called my mom and said 'Do you want to try qualifying for Pony Finals?' And over the next six weeks we started trying to qualify, and we got lucky enough to qualify."
The rest as they say is history—Zacko and Dinky head into the individual final at pony jumper championships with a team gold already in hand and a real shot at the individual title.
"I was able to find Dinky's breeder, and I've stayed in touch with her," Arnett said. "I called her a couple weeks ago to tell her what the pony was doing, and she was just so excited to hear what's happened and how well Dinky is doing."
Zacko was joined on the podium by teammates Sydney Flashman, Tabitha Okitsu and Hannah Attar. Flashman also rode to two double clear rounds aboard Focalize Dew Drop and defending team and individual gold medalist Okitsu posted a clear first round and a 4-fault second round aboard Spoot De La Jourlais to finish the team on a score of 4 with Attar and Rafale De Mauvis as the drop score.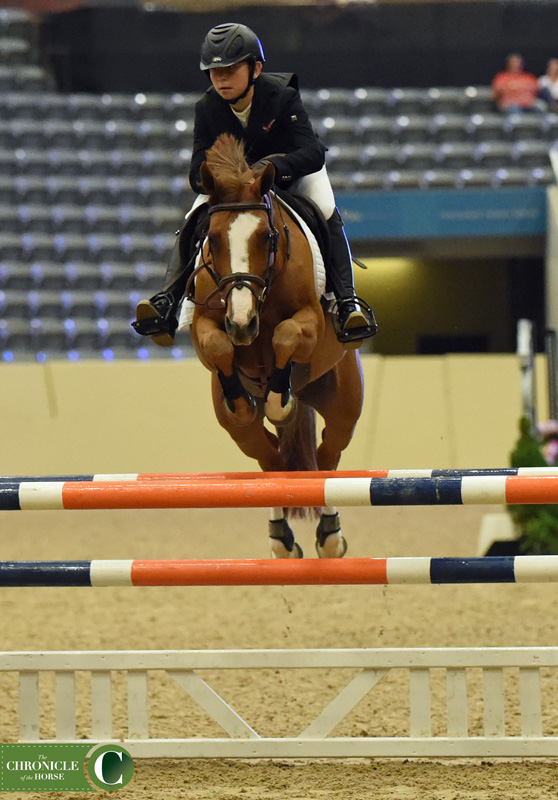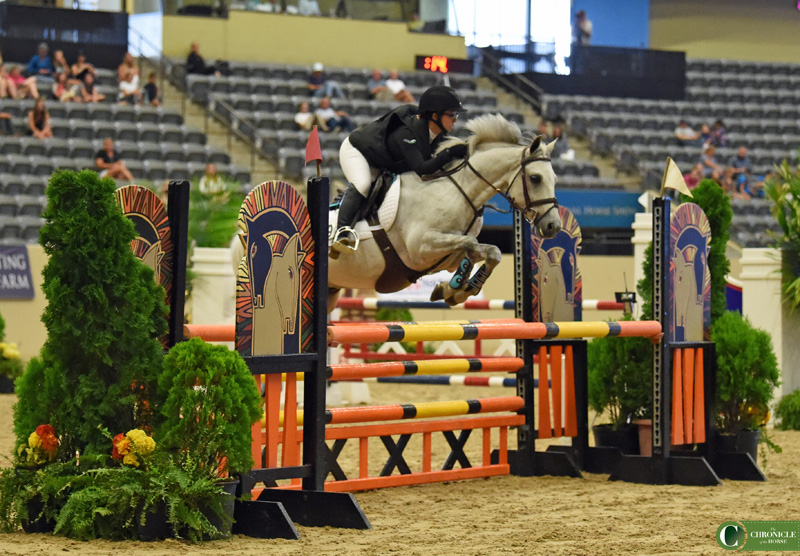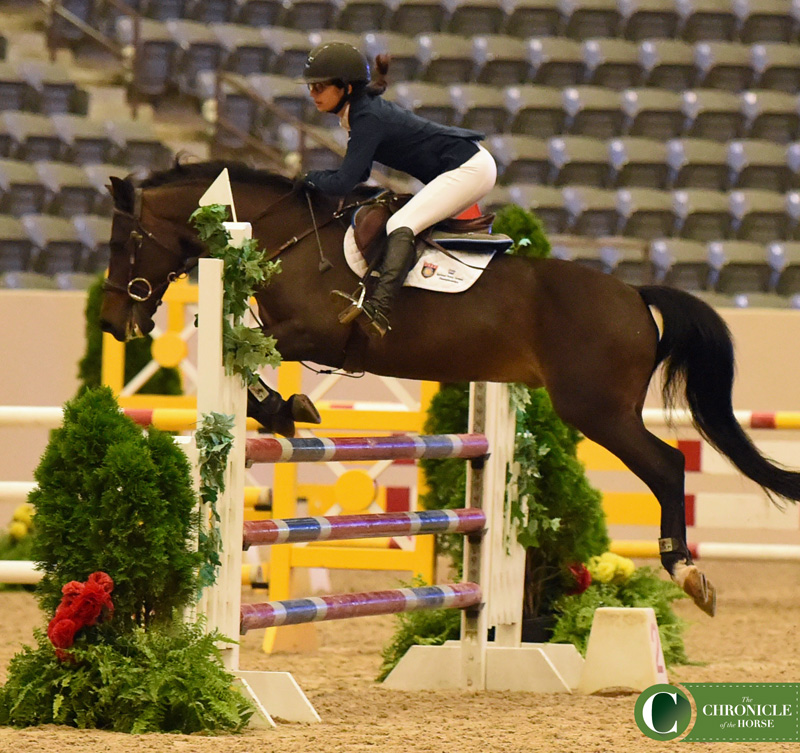 Full results can be found here.
Don't miss any of the Chronicle's Pony Finals online coverage, with behind-the-scenes stories, lovely photos and more! Be sure you're following along on social media as well, @chronofhorse on Facebook, Twitter and Instagram.