Lexington, Ky.—Nov. 4   
The junior hunter divisions wrapped up Friday afternoon at the CP National Horse Show and four champions were crowned.
Brian Moggre guided MTM Fashion to the top of the small junior, 15 and under, division. MTM Fashion was also named overall grand junior hunter champion
"He's amazing. I started showing him this past winter and he won a blue at Devon [Pa.] and a blue at every indoor, actually, but this is his first tricolor," Moggre, 16, said. "We were off by a point for reserve at Washington and Harrisburg but we finally got it!"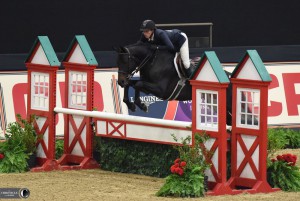 When Fashion is not killing it in the ring he's stealing hearts from the ground.
"He is so snuggly, like in the jogs you're just standing there and he's all up in your business slobbering on you," Moggre said. "He's so kind to be around."
Moggre of Flower Mound, Texas, was also given the sportsmanship award out of all riders in the four junior hunter divisions.
"I'm very thankful for that; it means a lot to have my name put on the trophy with such other amazing riders like Lillie Keenan, Jacob Pope, Sam Schaefer—it feels great," Moggre said.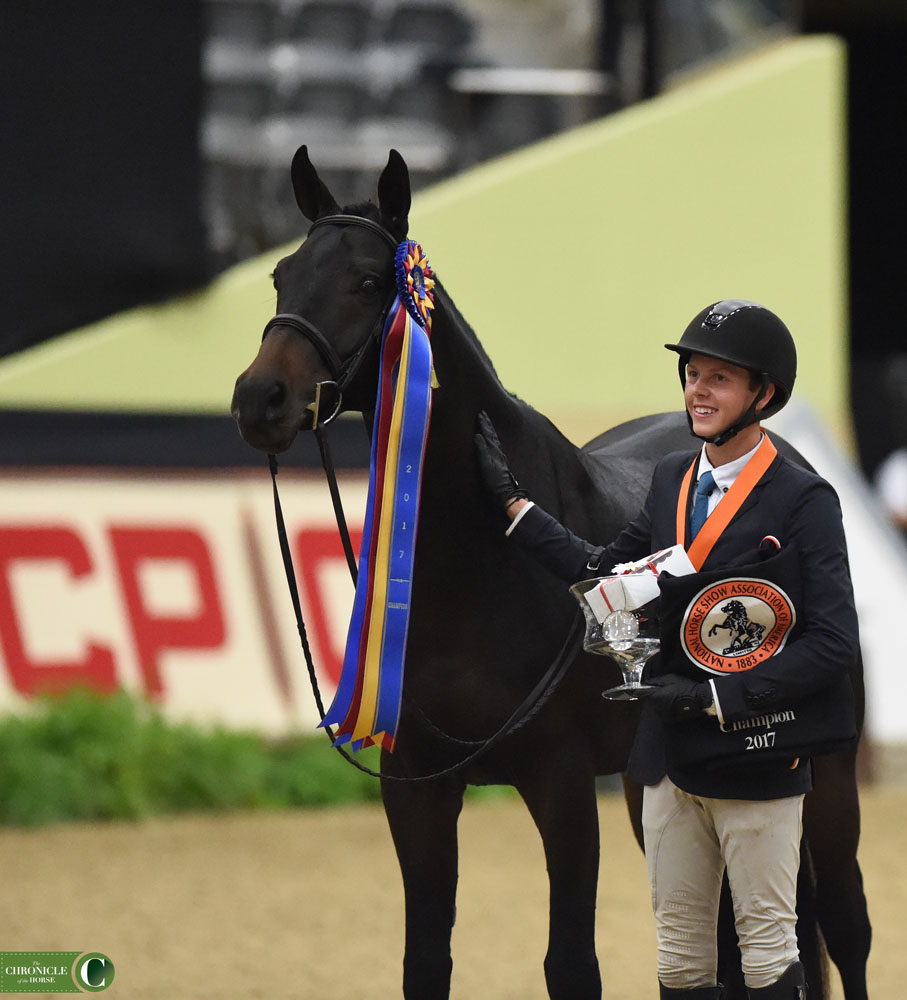 Annabel Revers captured two championships—she guided MTM Hands Down to the top of the large junior hunter, 16 and over, division and Kingpin to the win in the small junior hunter, 16 and over, division.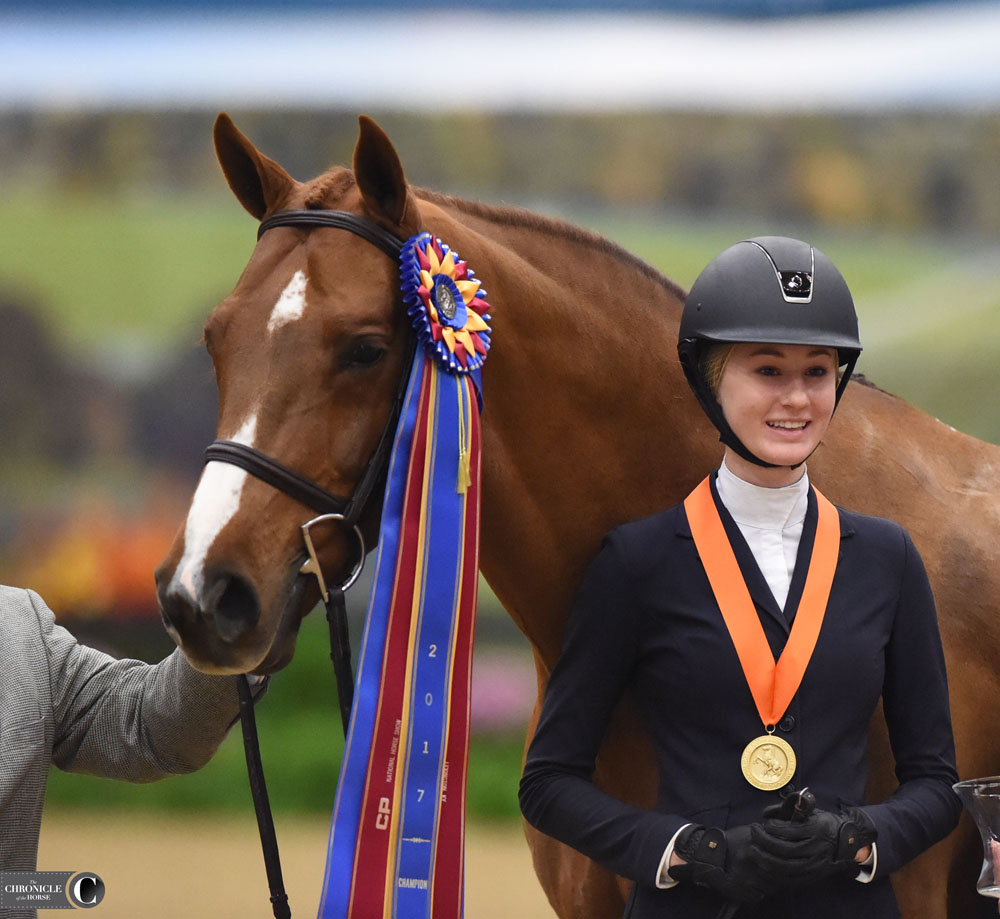 "This is the third year Kingpin has been champion here, so it feels good; he loves it here," Revers, 17, said. "This is MTM Hands Down's first time being champion here. He's gone well here before and this year he was finally consistent enough to get the championship."
While MTM Hands Down (Cody) and Kingpin (Bruno) earned identical championship ribbons, the similarities between the two geldings end there.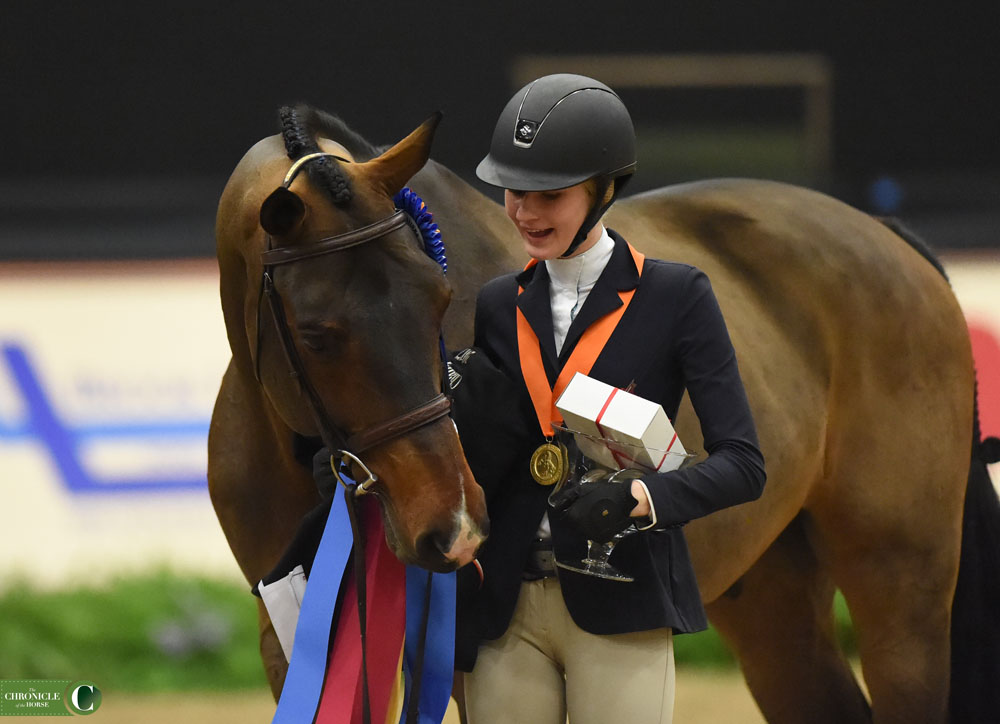 "They're very different horses," Revers, Weston, Mass., laughed. "Cody is a little crabby in the barn. He's a really sweet horse he just makes mean faces, it's kind of how he gets attention.
"My other one, Bruno, is so happy all the time, it's really funny," Revers continued. "Ride wise, I would say Cody rides a little more like an equitation, he goes in more of a frame. Bruno I can give a loose rein and gallop and this one goes nicer at a littler slower pace."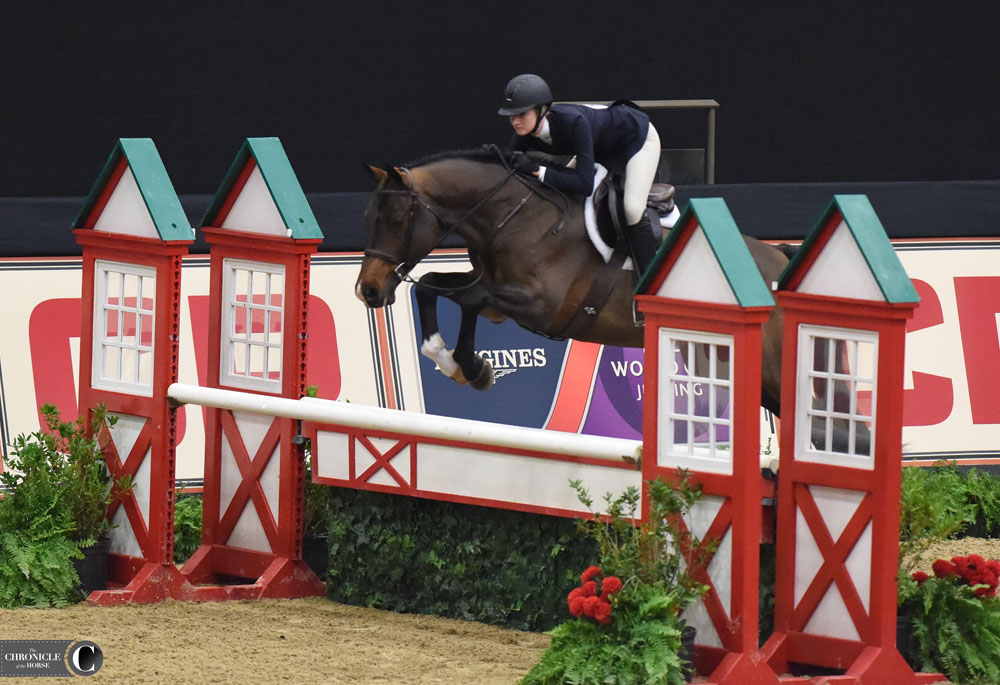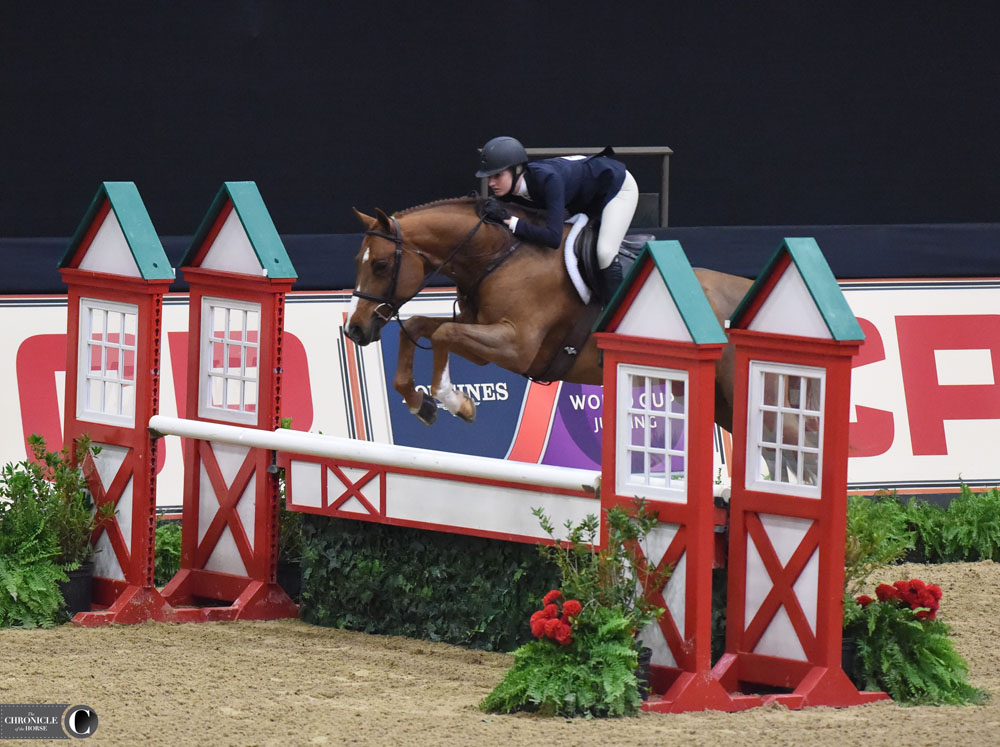 Sophie Gochman piloted Garfield to the large junior hunter, 15 and under, division championship.
"It's so exciting because he's such a special horse," Gochman, 14, said. "We were kind of knocking on the door all indoors and finally at the last show to end on a super high note is super exciting."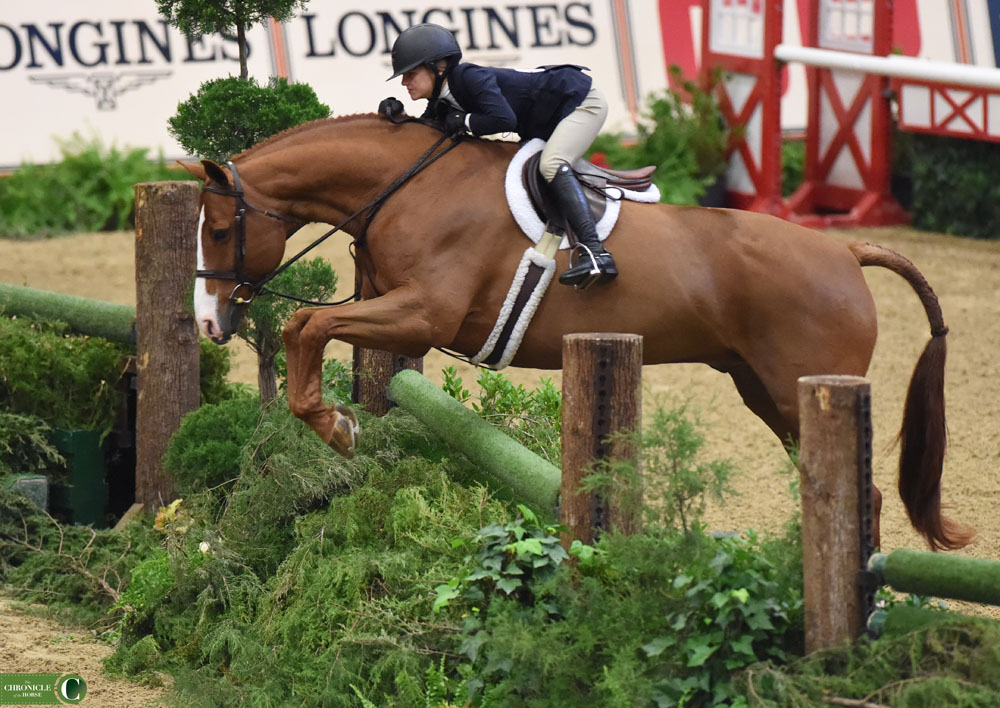 "Kitty" couldn't resist a nibble on his ribbon, his trophy, the cooler—really anything in reach of his teeth.
"He's a bit of a shark so I also call him Sharkie," Gochman said with a laugh. "I get really nervous he's going to bite the presenters, he did that at Devon."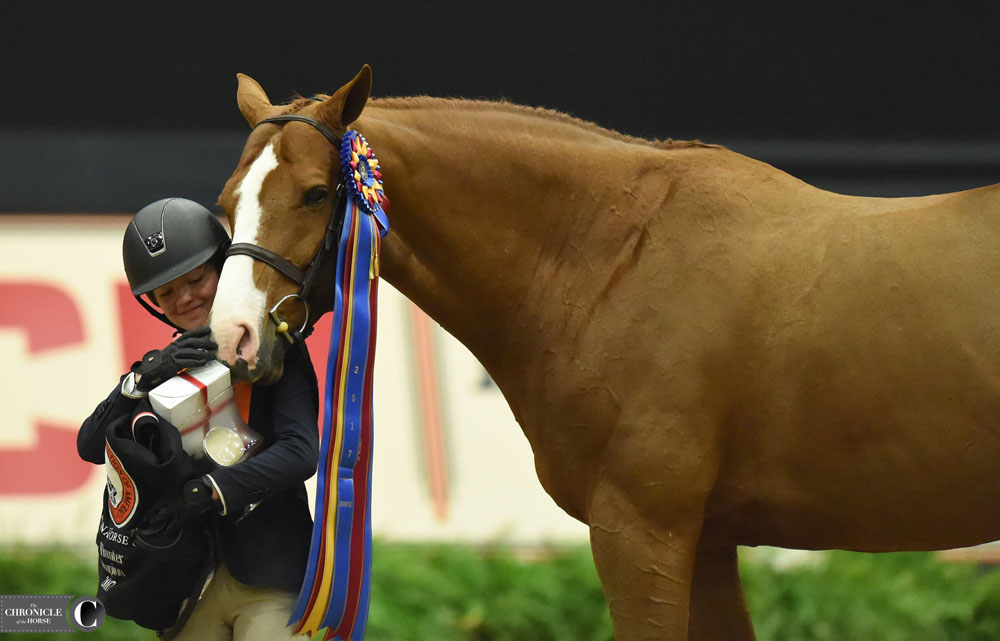 At the end of the day Kitty is a lover not a fighter.
"He's super sweet, like last night I went in his stall and he was laying down and he fell asleep on my foot," Gochman said. "He's the cutest!"
Check back with the Chronicle for more from the CP National Horse Show!
IMPORTANT LINKS:  All the COTH CP National Horse Show coverage  | What You Need To Know  |  live results/order of go  | live streaming  | show website