Lauren Nicholson has ridden Landmark's Monte Carlo since he was 3 and has ridden him at nearly every event he's contested throughout his career. So as she headed out onto the CCI4*-S cross-country at the Red Hills International Horse Trials, she knew exactly what she needed to do to give "Patrick" the best preparation for his spring three-day.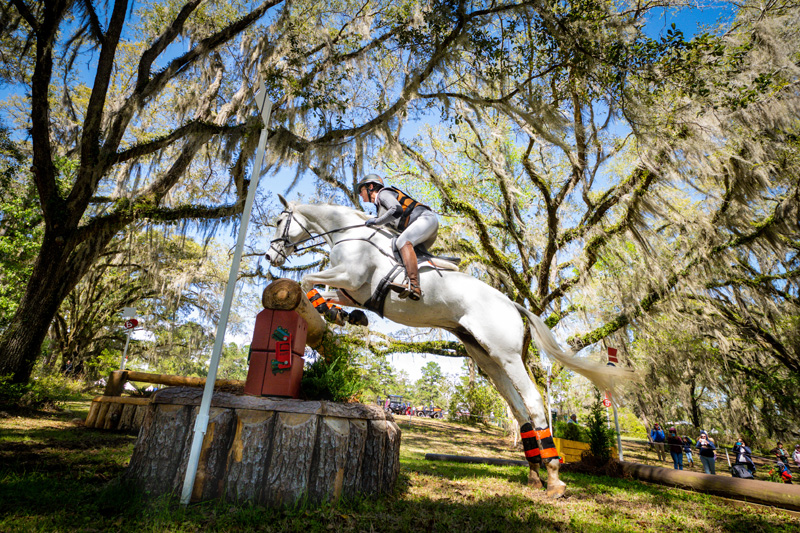 A homebred of his owner Jacqueline Mars, Patrick has completed three five-stars, including a sixth place finish at last year's Maryland Five-Star. The 16-year-old will head to the Land Rover Kentucky Three-Day Event in April.
At Red Hills, the pair added 8.8 time penalties to sit in second place overnight, and when Will Coleman withdrew his leader Off The Record on Sunday due to some stiffness from hitting his stifle, the division was Nicholson's to lose.
She and the gelding added one rail to their score but still went home from Tallahassee, Florida, with the win, March 10-13.
"He's always quite liked Red Hills, and I've brought him almost every year for the last decade," said Nicholson. "He's never been the flashiest mover, but he's very broke and very elastic and very correct and quiet, and the judges have started really rewarding him for that. Cross-country he's an old pal at this point, and it felt pretty easy. We've been everywhere together. He's a naturally very fast horse, and I didn't even feel like we were taking any risks going quick. For Patrick, one rail, I was quite happy. He jumped really well. He wasn't super spooky. He's been like that since the very first day we took him over a show jump as a 3-year-old. I was really pleased to give Ms. Mars a win. She's so supportive, and Patrick is very near and dear to everyone on the farm's heart. He's just a quirky guy, and everyone has invested a lot of time into him from birth. It was nice that Ms. Mars could be there."
Nicholson was especially grateful to the volunteers who helped Red Hills run in challenging weather.
"With all the weather we had, they did an amazing job," she said. "The footing was excellent, and the volunteers were sitting out in miserable weather all day long, and everyone I saw had a smile on their face and were cheering us on. They definitely deserve a big hand."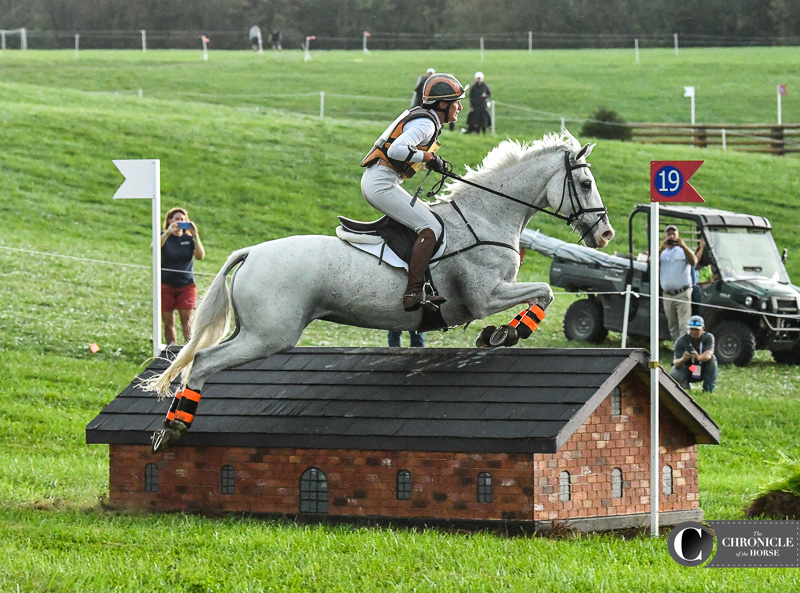 Nicholson, 34, knows the Irish Sport Horse-Thoroughbred cross' (Formula One—Glamour) routine, which includes an intermediate horse trial before a big competition.
"If Patty's confident, Patty's happy," she said. "He's a very athletic horse, and he's been all over the world at this point. I really can only do one or two four shorts a year and his spring and fall three-days. Other than that he just pops around intermediate to stretch his legs and keep his life happy. He knows how to do his job. It's more about keeping things pretty easy for him so that when we do ask a lot of him at the five-stars he feels super confident that he can go answer all the questions."
In 2019, Patrick went through a period where his confidence in show jumping deteriorated, and Nicholson tried everything she could think of. In the end, she called an animal communicator, which seemed to do the trick.
While show jumping is still his weak phase, Nicholson believes she's gotten some good insight by speaking to the animal communicator. She's continued to use her a couple of times a year.
"Sometimes he has little things he wants to ask or say, and people laugh at it, but honestly, I would never have been the biggest believer, but I tell you what—she says stuff that there's no way she can know!" she said with a laugh. "Obviously some people do have that gift. When we talked to her before Maryland, she didn't know we were heading there, and she said, 'Patrick wants to know if something big is coming up, and he wants to know if Bug [Vermiculus] is coming with him. He wants to know if the new black horse is staying long.' Two days before a young horse had come in. It's just weird stuff she couldn't have known."
Nicholson also jumps Patrick in a grass field at her Ocala, Florida, winter base because he's more confident there, and she tries to get him in the ring at the World Equestrian Center-Ocala when she can, although she said she took him there on the Wednesday before Red Hills and fell off at the first fence.
"At least it happened there and not at Red Hills!" she said.
At home, Patrick is very sweet and likes his routine.
"He likes his people, and he's not the most outgoing horse, especially with strangers," Nicholson said. "We do a lot to make sure Patty's life is as peaceful as possible. He much prefers being outside. His paddock's right outside of the barn, and he spends 99 percent of his day out in the paddock and just comes in for a few hours to get groomed and ridden. Most horses enjoy that I think, but he's one where if things are chaos, his own brain gets chaotic."
Watch highlights from Red Hills.