Bromont, Quebec—June 9
Lauren Kieffer had tried just about everything over the last year to help Landmark's Monte Carlo regain confidence in the show jumping ring.
The 13-year-old Irish Sport Horse-Thoroughbred gelding (Formula One—Glamour) had been eliminated in the final phase from two different international events in 2018 and had begun racking up more and more rails for unknown reasons.
A suggestion from upper-level rider Cathy Wieschhoff to contact an animal communicator made Kieffer snicker, but she was starting to get desperate.
"He's had his show jumping demons the last year. He's always struggled a little bit in the show jumping, but all of a sudden it went downhill last fall, even worse for no real reason. At Jersey [Fresh (New Jersey) in May] he went bowling in the three-star show jumping," she said. "I was at the point of incense and crystals and I would do anything! I've always kind of made fun of people who've done that, but it's obvious some people are capable of communicating with them."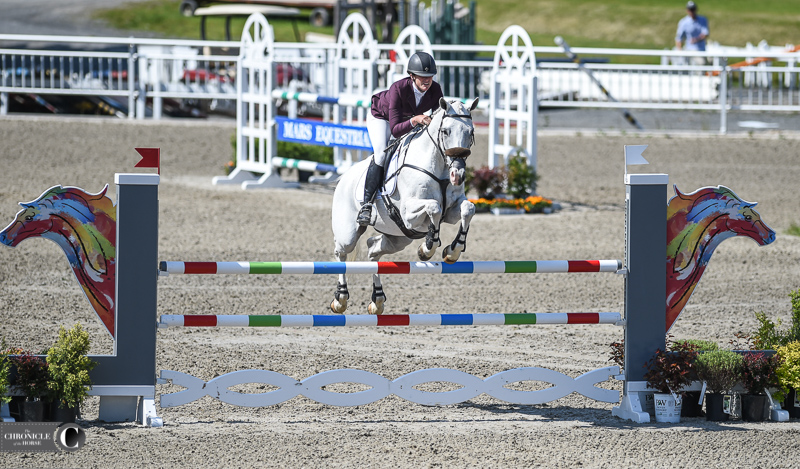 Kieffer didn't tell the communicator anything about "Paddy," and she immediately knew things only Kieffer and her team knew about the gelding.
"She said, 'His favorite horse is the red mare that's next to him,' and that's [Get] Gaudi. I was like, 'Why, she's a bitch!' And she said he was impressed by her independence," said Kieffer.
She asked why he hated show jumping, and Paddy's answer was that he doesn't like being judged by people. He didn't mind practicing though.
"He didn't understand why he had to do it, and if he had to go to shows he'd be happy just being there and supporting the other horses and being a cheerleader," said Kieffer. "He thinks trail riding and camping would be really fun!
"Among all the things she said, she said if we could convince him that at shows he's just practicing—he said, 'Mommy acts different at shows,' and he doesn't care about winning and doesn't like to be judged and doesn't like how nervous he gets there."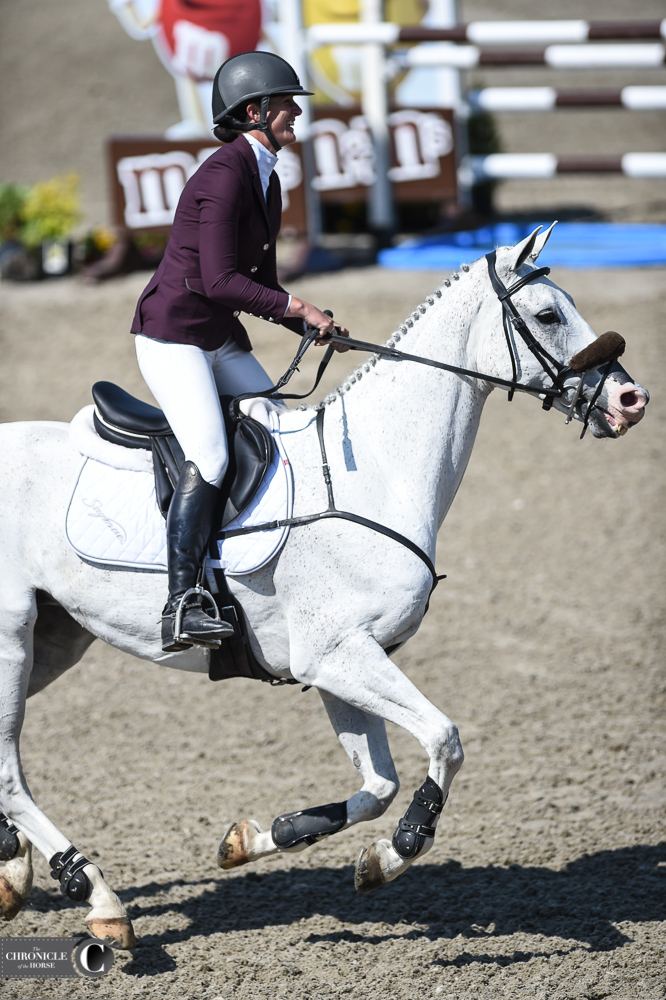 Kieffer had to put aside her notions of what it means to be competitive to help Paddy work through his confidence issues.
Her practice paid off today at the Mars Equestrian Bromont CCI4*-L when Paddy jumped a double-clear round to finish second.
"It was actually a weird thing, because us as competitors feed off the nerves, and you like having the nerves, so it was a very weird exercise," she said. "I kept having to be like, 'Nope, go away!' I went in and was like, 'It doesn't matter, we're just practicing, just cruise around and don't over think it.' And it worked! Hopefully it keeps working."
Kieffer verbally praised Paddy after each jump in the ring, a technique she used back when he was coming up the levels.
"Whatever works, works. I'll do it because he's a good horse," she said. "He's so much fun. Even if he's not great in the other two phases, running him cross-country is so much fun, and just the practice of having a horse to run around the big tracks, you can't beat that.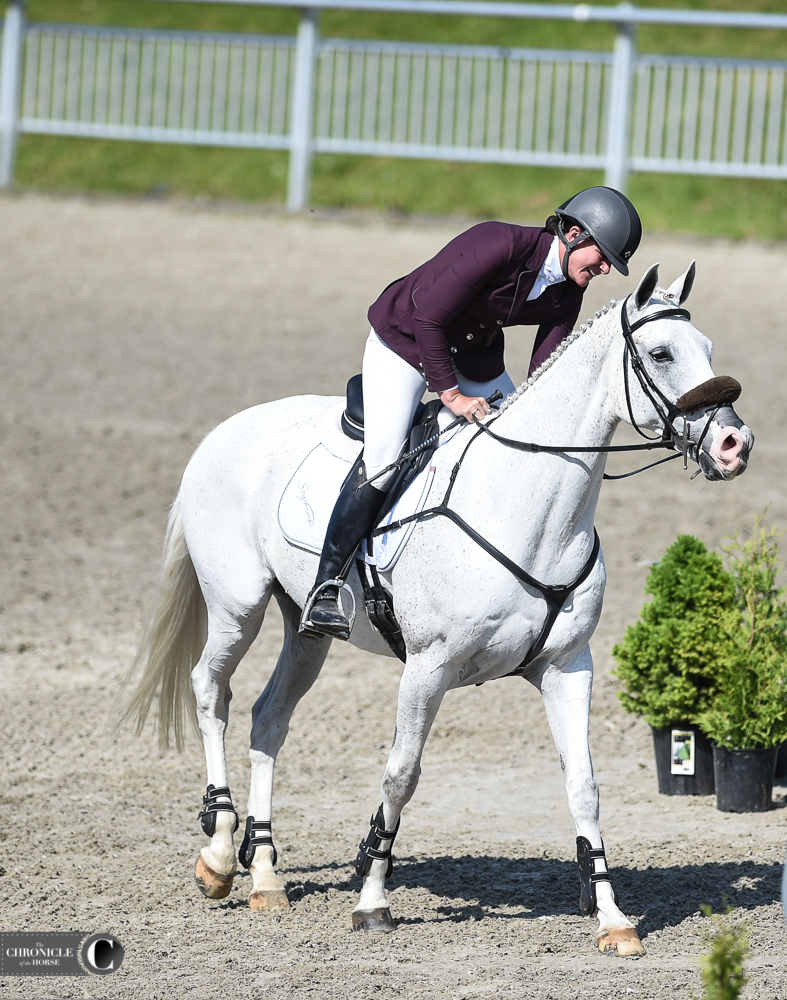 "One thing she said was if he does well, we can't say, 'Good job, you won.' It's 'You practiced so good.' And that's what we've been saying all week!" said Kieffer with a laugh. " 'We've got to go do the test, then you can go tell [DA] Duras what you should have done better, then go do cross-country and tell him what the rest of the course is like.' "
So what else did the communicator discover?
"His favorite part of the day is the morning because everyone comes in and says, 'Hi Paddy,' and he thinks that's fun," said Kieffer. "He has panic attacks in his stall—he does. We bring him in for maybe two hours, then goes back out in his field. He told us he's claustrophobic and has panic attacks. The more open the stall the better he is."
Paddy is one of his owner Jacqueline Mars' first homebreds and has a special place in everyone's heart at her Stonehall Farm in The Plains, Virginia.
Kieffer practiced riding in an arena on another part of the property where Mars keeps her foxhunters, and staff came out to cheer him on in his "practice."
"It was definitely a full farm effort to get Paddy going again," she said. "He's pretty near and dear to everyone. I'm pretty sure David [O'Connor] shed a few tears [today]. He's put a lot of time into him too."
We're on site at the Mars Equestrian Bromont CCI this weekend to bring you news, photos and results! Check back at coth.com and be sure to pick up the July 1 print edition of the Chronicle for more.
Bromont Website I Results I Schedule
Make sure to follow along on the Chronicle's social media outlets: Facebook, Twitter and Instagram.