After taking 2020 off due to the COVID-19 pandemic and running without spectators in 2021, the Longines Luhmühlen Horse Trials CCI5*-L and CCI4*-S will be back to normal this year, with spectators and competitors flocking to Salzhausen, Germany, for the event. This year Luhmühlen is celebrating its 40th anniversary of hosting the World Eventing Championships, meaning extra activities galore for those attending in person.
For the three U.S. riders who will be competing in the CCI5*-L, Luhmühlen has the added significance of serving as the final U.S. Equestrian Federation selection trial for this year's FEI Eventing World Championships to be held in Pratoni, Italy, Sept. 15-18.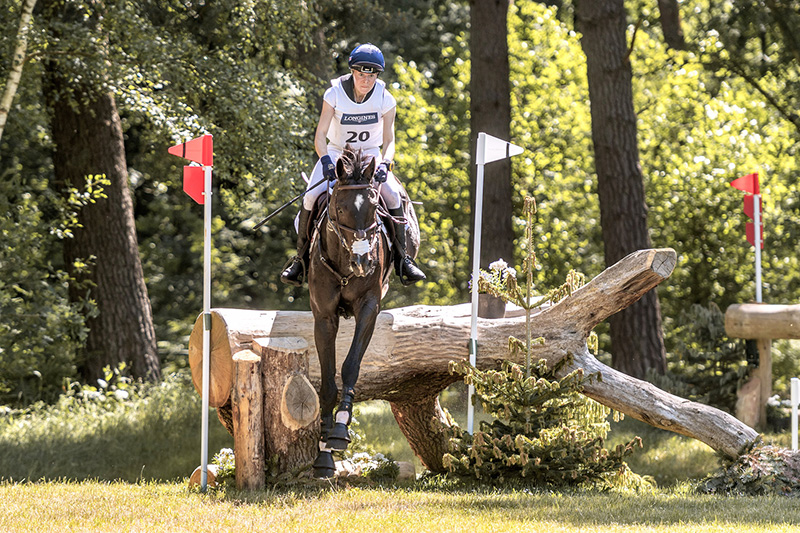 Schedule for the CCI5*-L
All times are local. Germany is six hours ahead of Eastern Daylight Time.
Wednesday, June 15: The first horse inspection for the CCI5*-L will begin at 4 p.m.
Thursday, June 16: The first day of CCI5*-L dressage. Competition will run from 2:30-4:45 p.m.
Friday, June 17: The second day of dressage competition running from 2-4:45 p.m.
Saturday, June 18: CCI5* cross-country will run from 9:15 a.m.–12:05 p.m.
Sunday, June 19: The second horse inspection will begin at 8:30 a.m. Show jumping begins at 10:15 a.m. 
You can find the full schedule, including the CCI4*-S timeline, here.
Where to watch: You can watch all days online on Horse and Country, which costs $9.99 a month to subscribe.
Who's competing: Forty-two riders are set to compete in the five-star.
Jonelle Price will be returning with the 2018 Luhmühlen winner, Fairie Dianimo, while her husband Tim, who won the 2019 edition with Ascona M, will be back with two entries in Spartaco and Vitali. (Great Britain's Mollie Summerland, who scored a career breakout win in 2021 with Charly van ter Heiden, will not be back to defend her crown as the pair entered the Badminton Horse Trials this spring instead.)
Great Britain's Tom McEwen, who claimed individual silver and team gold at the Tokyo Olympic Games, will be there with two horses, Bob Chaplin and Braveheart. Ireland's Cathal Daniels also has two entries, one of which is his bronze medal mount from the 2019 FEI European Championships held in Luhmühlen, Rioghan Rua. 
For the United States, three pairs are entered in the five-star: Matthew Flynn and Wizzerd, Liz Halliday-Sharp and Cooley Quicksilver, and Lauren Nicholson on Vermiculus. Will Coleman will tackle the CCI4*-S with Chin Tonic HS and his 2021 Aachen CHIO4*-S winner Off The Record.
For more information regarding Luhmühlen entries, events, history and scheduling, visit the Luhmühlen Horse Trials website.