The ASPCA Maclay Final kicks off at 6 a.m. on Saturday, Nov. 5 at the Kentucky Horse Park's Alltech Arena in Lexington, Ky.
Round 1 has 176 riders on the order of go and the schedule estimates that it will conclude at 1:15 p.m., on Saturday. The flat phases (there are usually three sections called back for the flat phase) are scheduled for 1:00 p.m., on Sunday, Nov. 6. The second round of jumping will run immediately after that.
Diane Carney and Rachel Kennedy will be judging the Maclay, and they also designed the course.
The Chronicle's Ann Glavan and Lisa Slade will be ringside blogging—find their round-by-round commentary on each ride here.
Other useful links and information:
The Round 1 course for the ASPCA Maclay Final is one that's really demanding that riders have their horse in front of their leg and on the aids. Riders start over a jump of straw bales followed by a sweeping turn to another brush-filled straw-bale fence. They then ride a bending seven or eightstrides to a combination set on the diagonal. The one-stride combination is a birch-rail oxer followed by a narrow, wingless wall. The one-stride distance is long, and some riders are having trouble getting their horse's impulsion enough to make the combination look good.
From there, they turn right in six strides to a triple bar set along the long side. From there they have a snug turn out of the short side of the ring to a one-stride of verticals set very short off the rail. The rails of the one-stride are white and airy, and the riders needs to really collect the horses for the turn but not lose the impulsion.
Riders then make a wide left turn to an oxer set along the long side, then around the end of the ring to another diagonal line of a combination. They jump an oxer three strides to another narrow, wingless wall. Then a bending line to the right of five or six strides leads to a birch-rail Swedish oxer. Then they bend left in four strides to a wingless brush fence. They finish off a right turn away from the in-gate over an oxer set on the long side.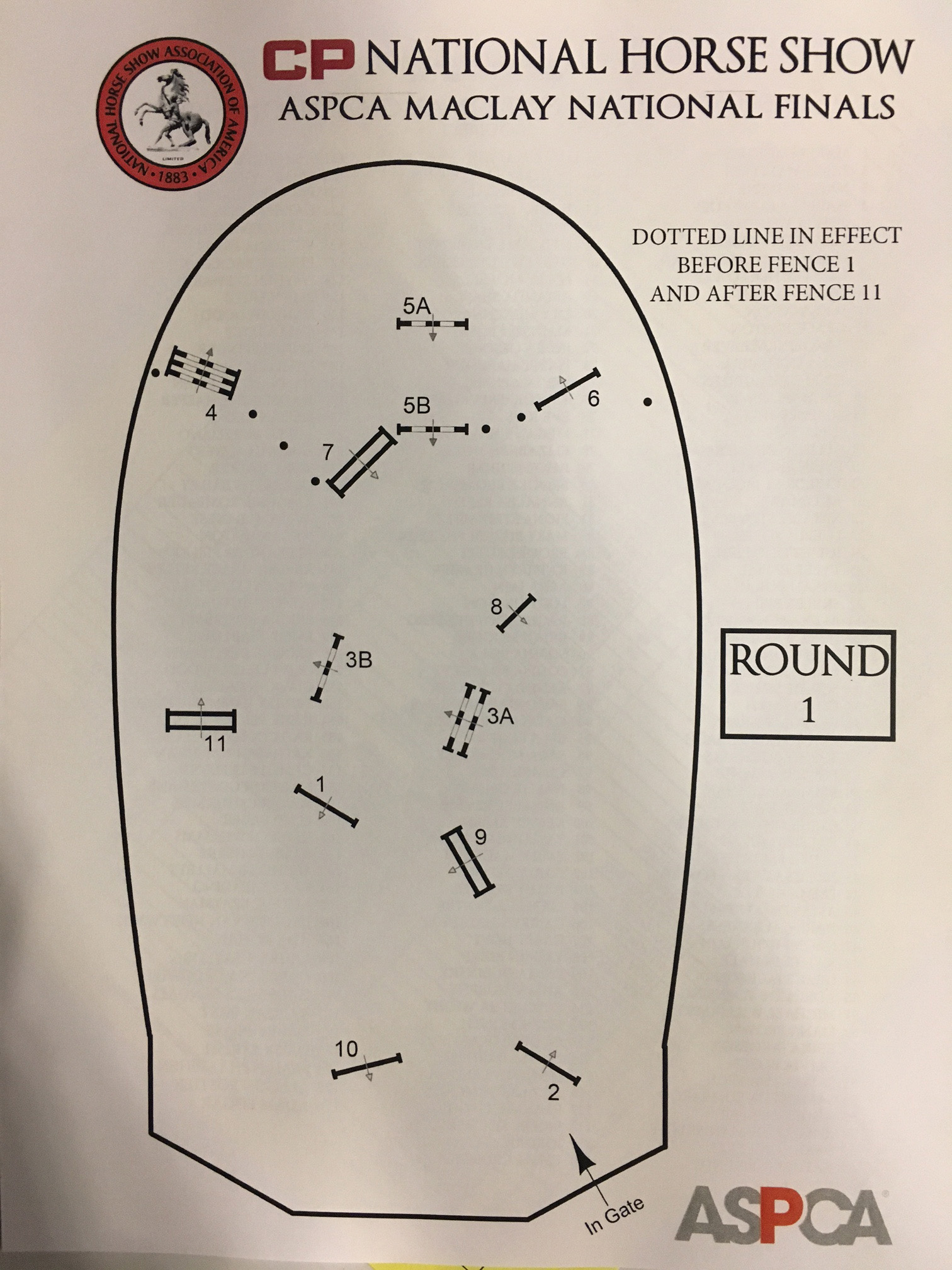 The first round course map.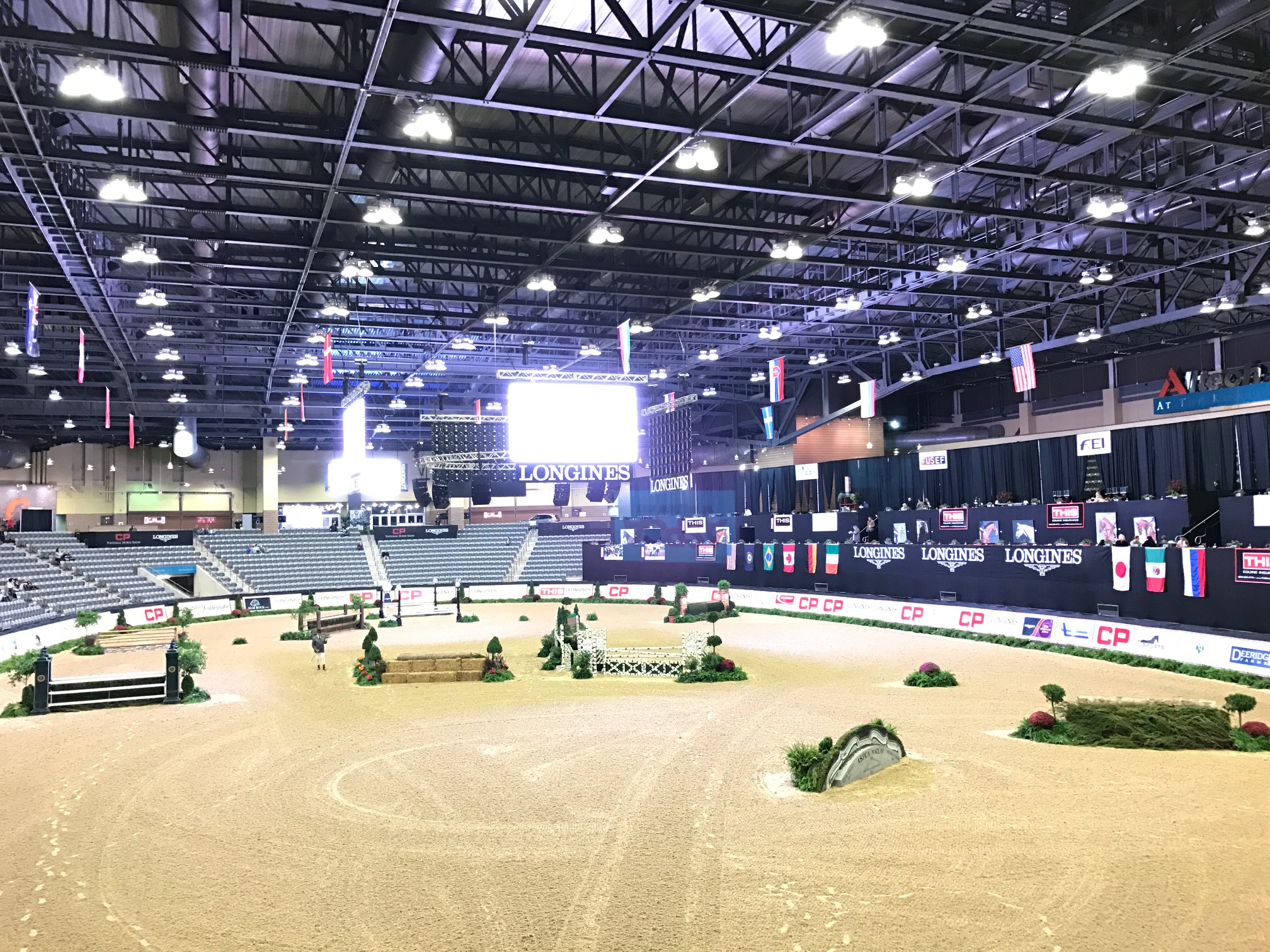 The first round course.