Dominic Gibbs is no stranger to the thrill of winning an equitation final, having topped last year's ASPCA Maclay Final (Kentucky).
But for the Colorado Springs, Colorado, native, winning the WEC Premier Cup Equitation Final on Feb. 13 in Ocala, Florida, came with an exceptional prize: a new car.
"I am super excited to win the 2021 Chevrolet Blazer," said Gibbs. "If you ask anyone that knows my situation with cars right now, I definitely need a new car. I am thrilled to receive a new car; it's a great prize, especially for a junior rider. We don't get a lot of opportunities to win something like this."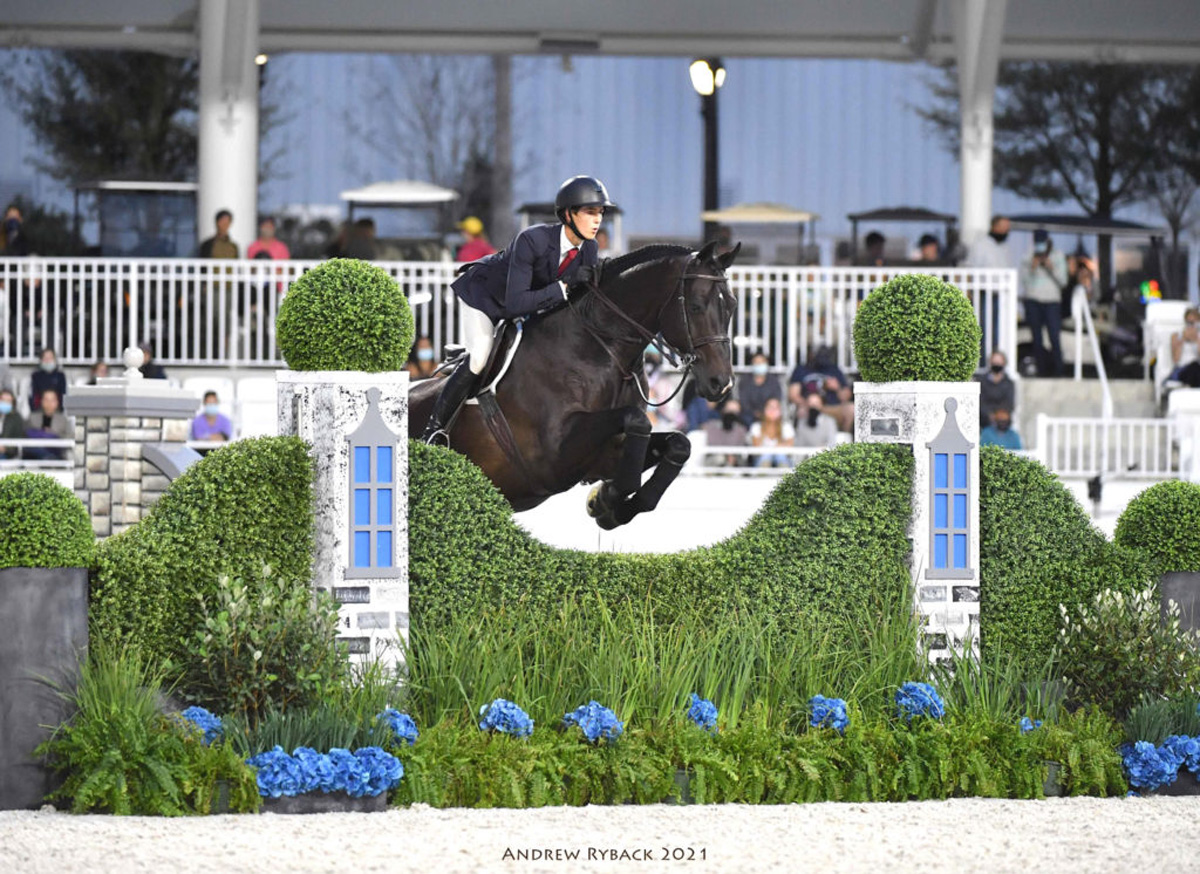 Gibbs, 17, tacked up his longtime equitation partner, Cent 15, a 13-year-old Hanoverian (Carenzo—Sarafina) for the class that included a round over fences, a flat phase and a work-off.
(Get to know Cent 15 by going "Behind The Stall Door" with him.)
"Dominic and Cent 15 are a real pair," said his trainer Stacia Madden. "He has done all of the work with this horse himself, so I am very proud of that and very confident when he goes in the ring because the two of them are such a team."
Watch Gibbs' winning round, courtesy of Clip My Horse TV.