There was no trace of Cent 15 the show jumper when Dominic Gibbs rode him into the ring at the ASPCA Maclay National Championship on Nov. 1. Instead there was a finely tuned equitation horse that would carry his rider to victory at the Kentucky Horse Park's Alltech Arena.
"He's the best horse that I could've ever dreamed of doing the equitation on," Gibbs, 17, told the Chronicle in February at Beacon Hill's Wellington, Florida, base.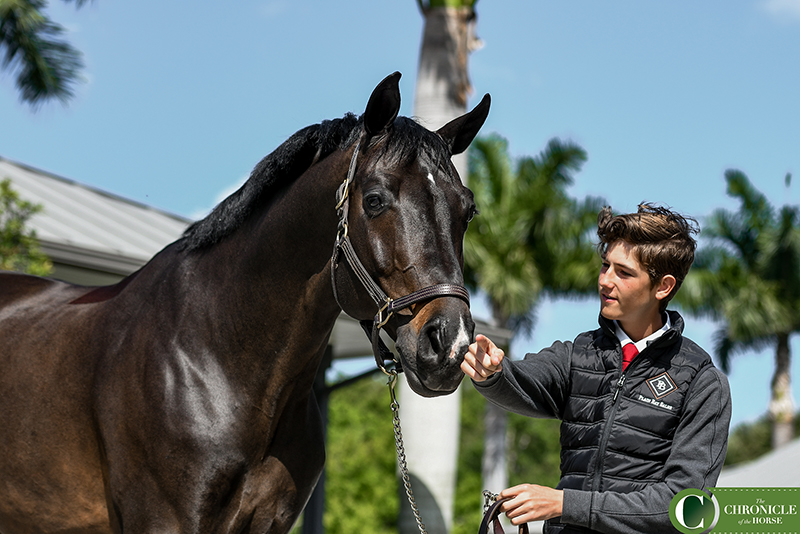 Bred in Germany, the 12-year-old Hanoverian gelding (Carenzo—Sarafina, Silvio I) entered show jumping's international scene with Josch Löhden in 2015. He switched hands to Norway's Margrethe Hartmann the following year, and she developed him through to the CSI4* level before he ended his international show jumping career with Germany's Philipp Battermann in 2018.
In 2018, Tom De Bel of the Equestrix horse scouting agency connected Gibbs with "Cent", and the pair entered the big eq division at the 2019 Winter Equestrian Festival in Wellington.
"It's been a fantastic year really getting to know him and coming so far in such a short amount of time," said Gibbs. "It was my first year in the 3'6″, and he gave me a name, and he really just brought me so much further than I could've ever dreamed of. I am so grateful for everyone at Beacon Hill who helped me with him. It's been such a great year and such an amazing ride."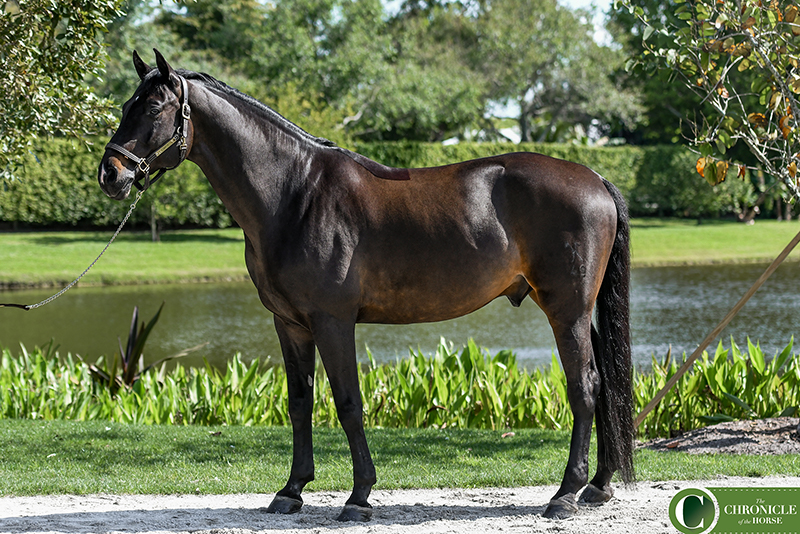 Leading up to their Maclay Final win, Gibbs and Cent secured top-five placings in the Dover Saddlery/USEF Hunter Seat Medal Final (North Carolina), the Platinum Performance USEF Show Jumping Talent Search Final—East (North Carolina), and the Washington International Equitation Final (North Carolina).
Get to know Cent behind the stall door.
In their first class together, Gibbs rode Cent over a 1.0-meter training jumper course at WEF. His career as an equation horse began thereafter.
"It was more a decision our team made," said Gibbs of Cent leaving the jumpers. "I'm not quite sure why they sold him in Europe, but I think that was a huge loss for them. He has really thrived in the equitation, and I think we just want to continue where he's best at. I think his happy place is where he's at right now."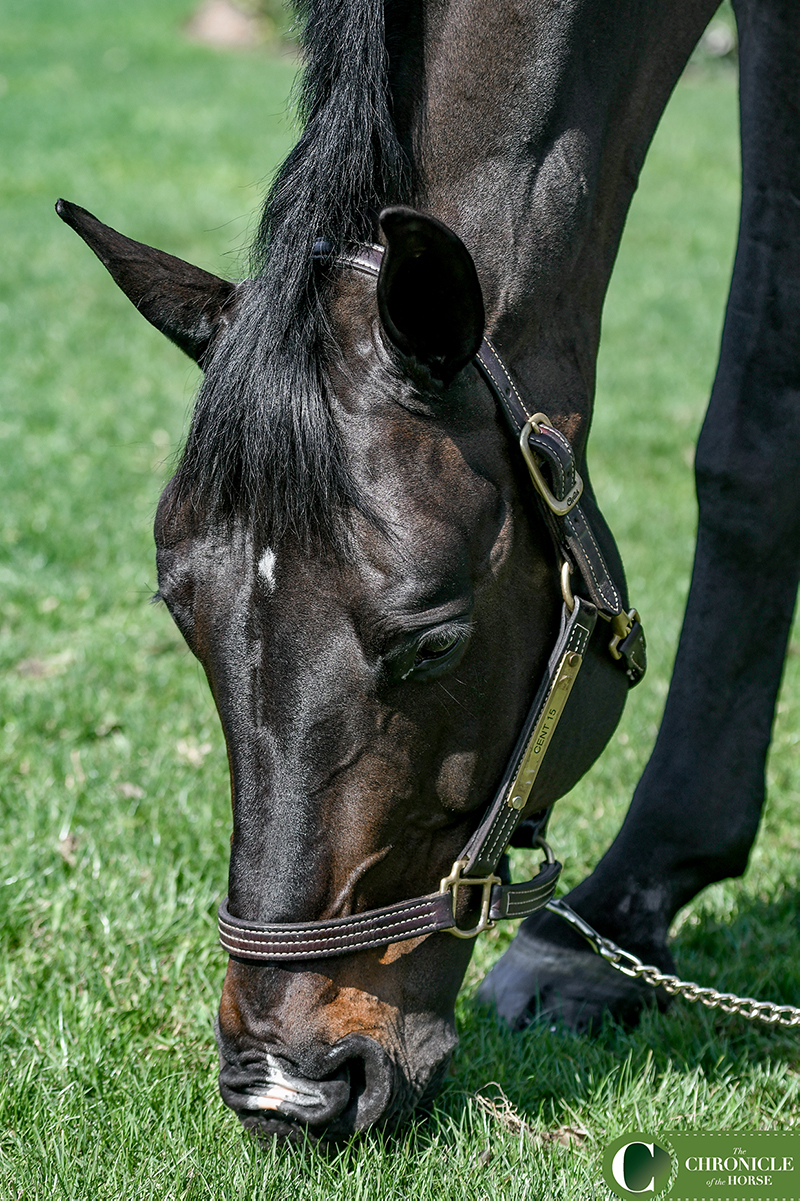 It took Cent a few tries before he acclimated to the equitation ring.
 "He was a little bit of a basket case," said Gibbs. "He came out of the big jumpers and had that jumper mindset, so we really had to teach him to just be calm, and that he doesn't need to go fast anymore, and he can really just relax and focus on these smaller fences. He's really been so great at his job, and he's really come along quite nicely, and he loves what he does now."
Cent is as kind as they come.
"He is one of the sweetest horses I have ever met," said Gibbs. "He's so kind and gentle and snuggly on the ground, and he really loves people. Whenever I come into the barn he knows that I'm there; I don't even have to make a sound or anything. I'll just walk up to his stall, and he perks up, ears forward and, 'Hi, how are you?' He greets everyone with such kindness, and he's really a people horse."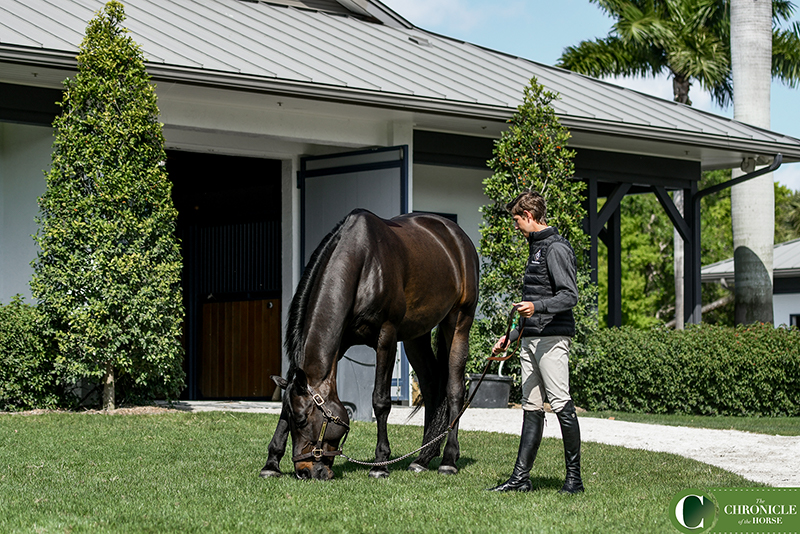 While Cent has been doing the equitation for less than two years, he's become privy to the schooling courses set at Beacon Hill.
"We do him in our equitation prep courses that Stacia [Madden] always has set up at home," said Gibbs. "It's almost like he knows what's coming. Almost every single thing that I've asked him to do, he's like, 'Oh yeah, I've seen this before.' He's just so smart, and he almost knows what's coming next."
Gibbs and Cent have helped each other build up their confidence.
"He makes me confident, and I think I make him confident," Gibbs said. "I think we're just such a great pair together. We have this chemistry, and my mom tells me whenever I walk into the ring it really just changes the aura of what's happening. She says that we have a presence. I think that's just a mom thing, but he is really one of a kind. He's just so even, so rhythmical, and he is so in tune to what I am thinking and what I am wanting him to do. The reaction is just immediate, and he's sensitive but not hot, which is just perfect."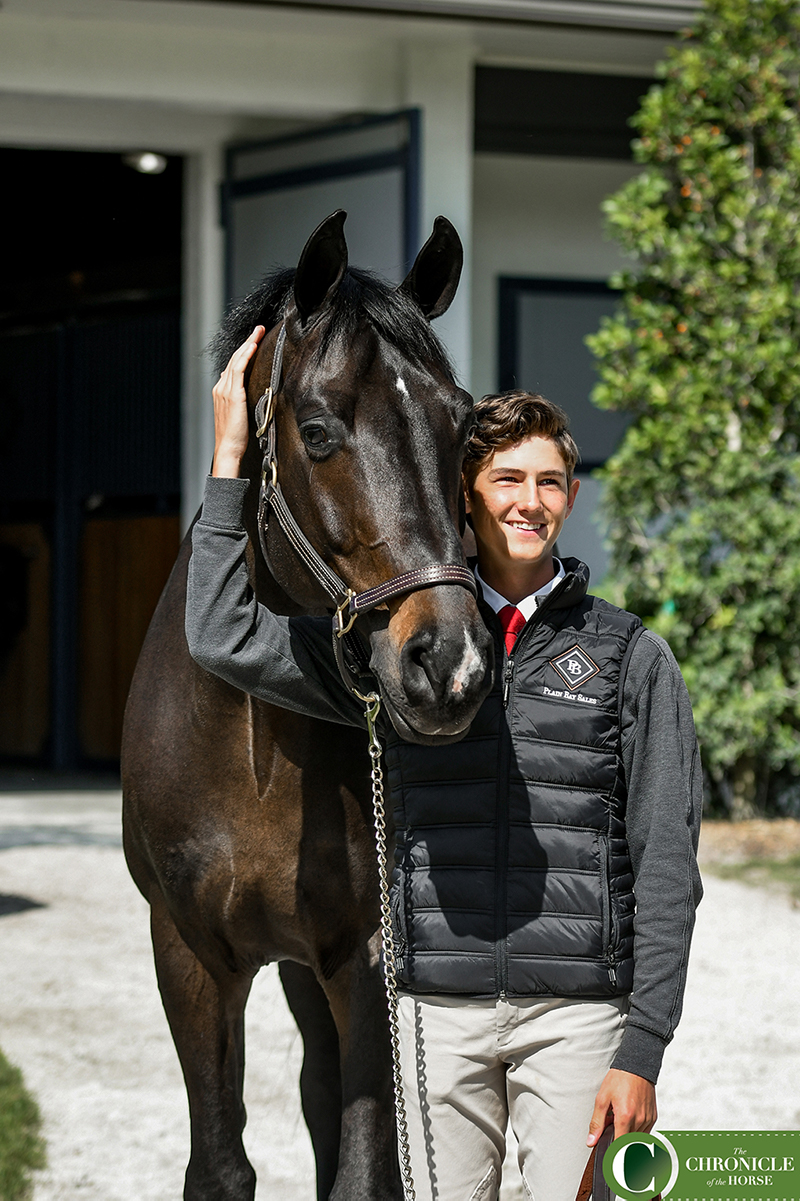 Cent doesn't have many quirks.
"He does get a little sensitive about his back legs and his girth," said Gibbs, "but that's really it."
Reliability, one of Cent's strongest traits, has helped Gibbs overcome show nerves.
"I want to do good, so I had those show nerves, but with him, he's always just so reliable," Gibbs said. "I feel like I can ride him through fire, and he would be totally cool with it, so I think it really gave me the confidence knowing that I can come into any situation and be completely reliant on him, and he would take care of me. As long as I ride my best, he would perform his best."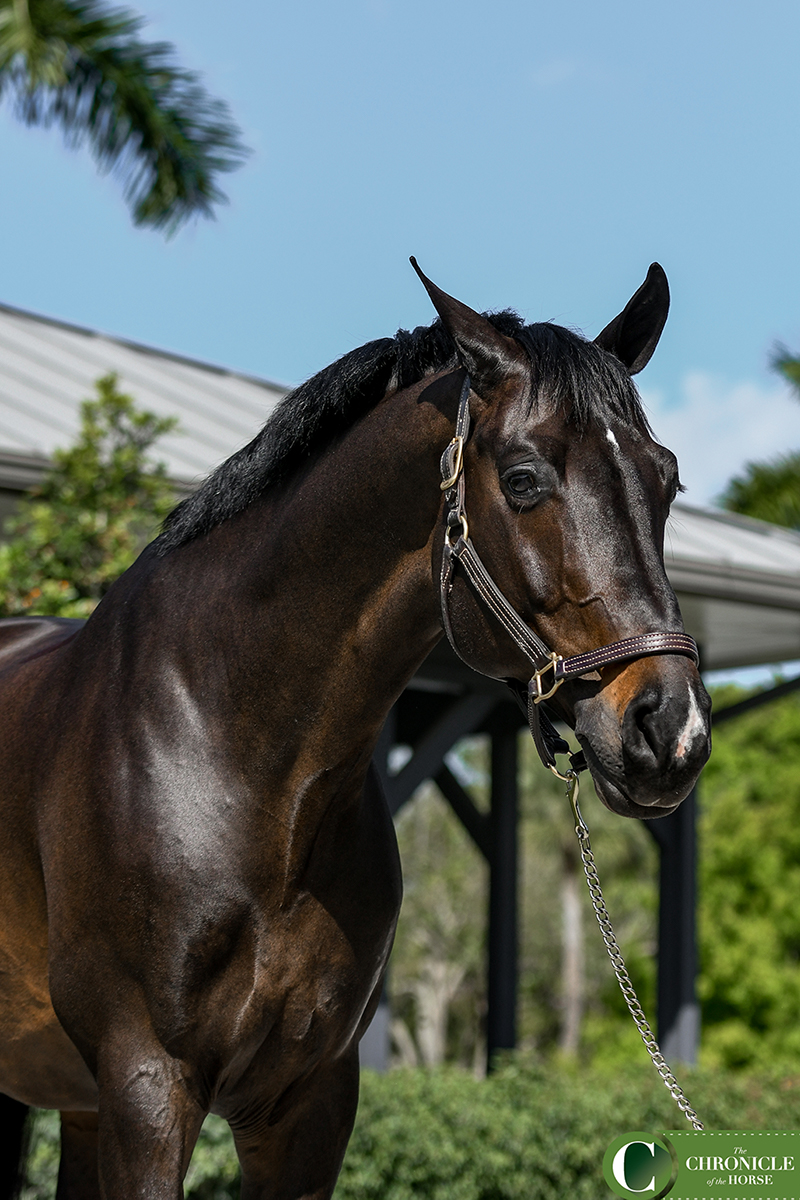 Cent isn't picky when it comes to treats.
"Anything that you feed him, he'll eat," Gibbs said.