Omaha, Neb.—April 2

The crowd roared as McLain Ward entered the ring to jump the first round in the final day of competition at the FEI Longines World Cup Jumping Final. It's clear the home crowd is rooting for the two-time Olympic gold medalist.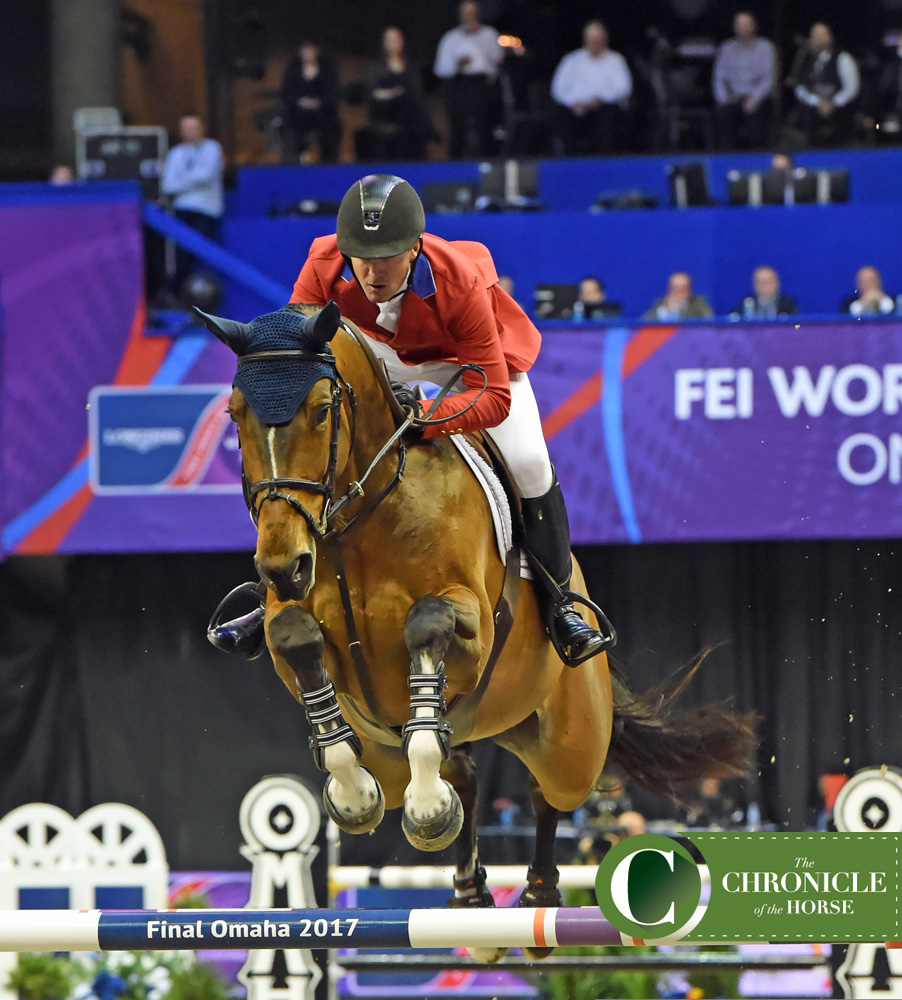 He and HH Azur jumped a clear round over the Alan Wade-designed course, but they just have one rail in hand over Switzerland's Romain Duguet and Twentytwo des Biches. Duguet was sitting third after Friday's grand prix class with 4 penalty points and he jumped clear today.
In Ward's post ride interview he was asked if "Annie" was his No. 1 girl. He agreed, before amending his comment to say that she was his No. 3 behind his wife Lauren and his daughter Lilly.
When asked how he felt going into the second round today, Ward said he wasn't thinking about it.
Belgium's Gregory Wathelet had a rail with Forlap, dropping to third on 7 faults.
The final day of competition features two rounds of competition with the top 26 riders from the previous day returning to jump the first ride. Riders entered the day with penalty points based on their performance during the previous two rounds. Any faults earned today are added to that score.
The top 20 riders from the first round today will advance to the second round.
Want full coverage of the first round? We've got a round-by-round blog of what happened in the ring and will be continuing it for round two which determines the winner.
The Chronicle will have live blogs of competition sessions, Twitter updates, photo galleries, stories about each day's competition, and so much more on www.coth.com. Don't miss a thing—we'll have everything you need to know. Also make sure to follow along on the Chronicle's social media outlets: Facebook, Twitter and Instagram.