Wayne, Ill.—Aug. 25
After a successful first year competing in the Grand Prix with Don John in 2018, Nick Wagman's 2019 has also been strong, with a trip to Europe to compete for the U.S. and being named as the reserve rider for the Pan American Games (Peru).
But after returning from Europe with two Nations Cups under his belt, "DJ" came down with a respiratory infection from traveling, so he was unable to make the trip to Florida for training camp with the rest of the U.S. team.
When teammate Endel Ots had to withdraw Lucky Strike from the team at the last minute due to an injury in the trailer, the slot could have been Wagman's, but it wasn't meant to be.
So, like Ots, Wagman set his sights on the U.S. Dressage Festival Of Champions, and he earned the national Grand Prix championship with DJ and the Markel/USEF Developing Horse Grand Prix championship with Ferano today.
Watch Wagman's winning Grand Prix freestyle via USEF Network.
Wagman won the Grand Prix, Grand Prix Special and the Grand Prix freestyle with DJ, Beverly Gepfer's11-year-old Dutch Warmblood gelding (Johnson—Lindalie, Goodtimes), for a decisive win and topped the Developing Horse Grand Prix test (71.83 percent) today.
"We went to Europe and competed in two Nations Cups, and it was an honor to be a part of the team," Wagman, San Diego, California, said. "[Don John] did well and I learned a tremendous amount being in new territory. That was really a good confidence builder for us. We came back and got named the alternate for the Pan American Games, which was another big compliment. DJ got a respiratory infection on the way home from Europe, so he didn't have the greatest flight home, and it took us a while to recover from that which was tricky with the Pan American Games coming up."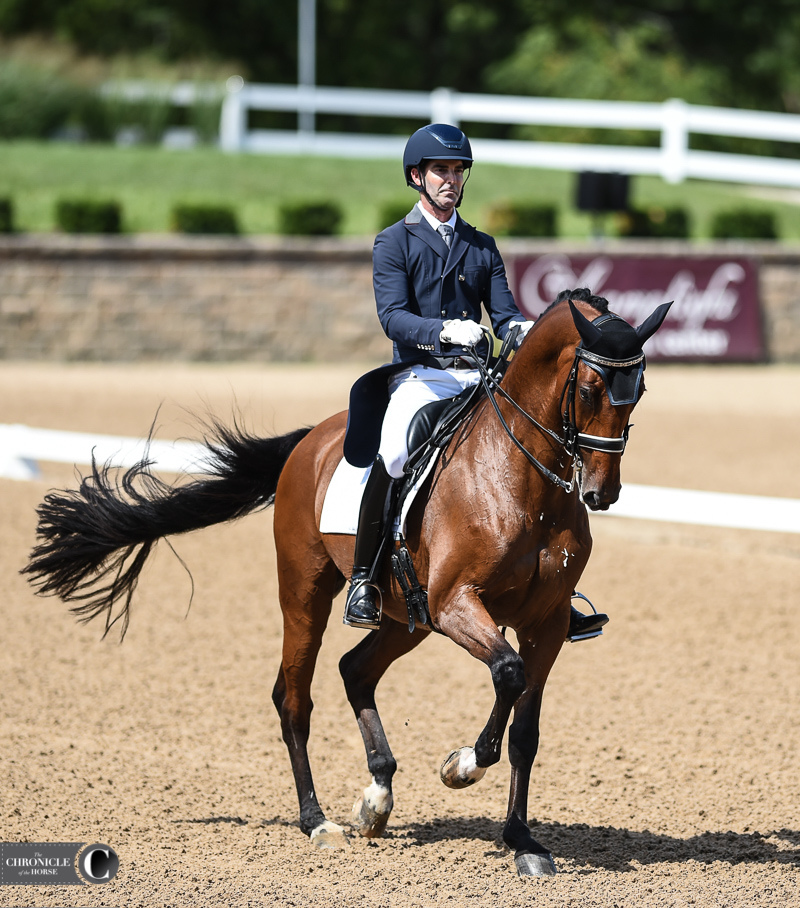 "Hindsight is 20/20," said Wagman. "Had we been there we could have filled in, but at the last minute it was just impossible. The team still did great, and it was exciting to watch everybody there, and now we're here and trying to stay in the ring and improve and keep getting better and better. This is one of those shows that's kind of like a European show in terms of the setup and the environment. I wanted to be here to keep improving."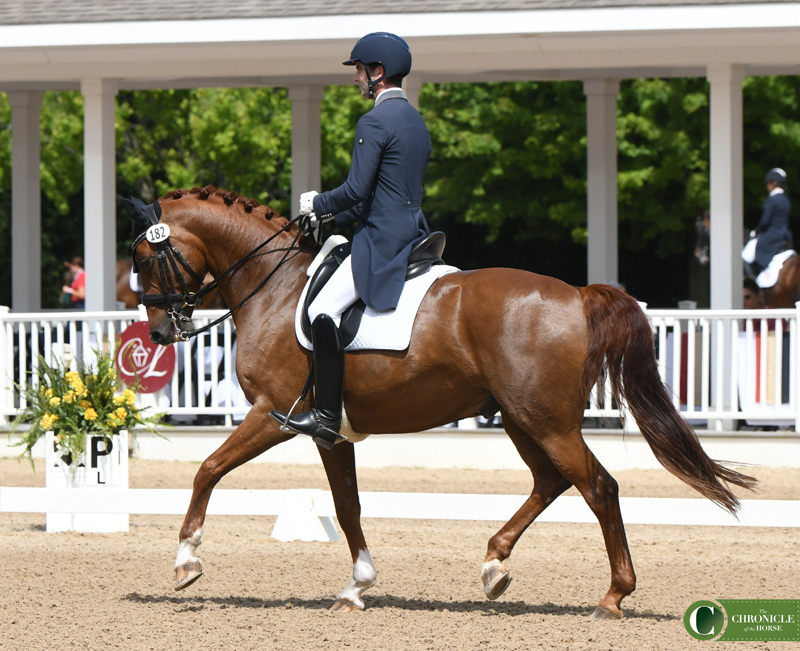 Ferano, Elizabeth Keadle's 9-year-old Dutch Warmblood gelding (Scandic—Zara D, Parcival), struggled with parts of the Intermediaire II test on Friday and sat sixth going into the final test, but he exceeded Wagman's expectations and jumped up the rankings to secure the win.
Watch Wagman's winning Developing Grand Prix test via USEF Network.
"I came in here just excited to be part of it so to come out winning was unexpected but welcome," said Wagman.
"He's a really interesting horse; he's a little introverted when you see him in his stall but he's super sweet and smart and just a really honest horse all the way around. We've let him determine the pace, and so far he seems to be enjoying the work. He's easy to train, he lives all day in a big turn out and gets to be a horse most of the time."
Michael Bragdell isn't one to get emotional after a win, but as he accepted hugs and congratulations from friends and supporters after claiming the 6-year-old championship aboard SenSation HW (Sunday—Donata, Dancier), he couldn't help but feel overwhelmed.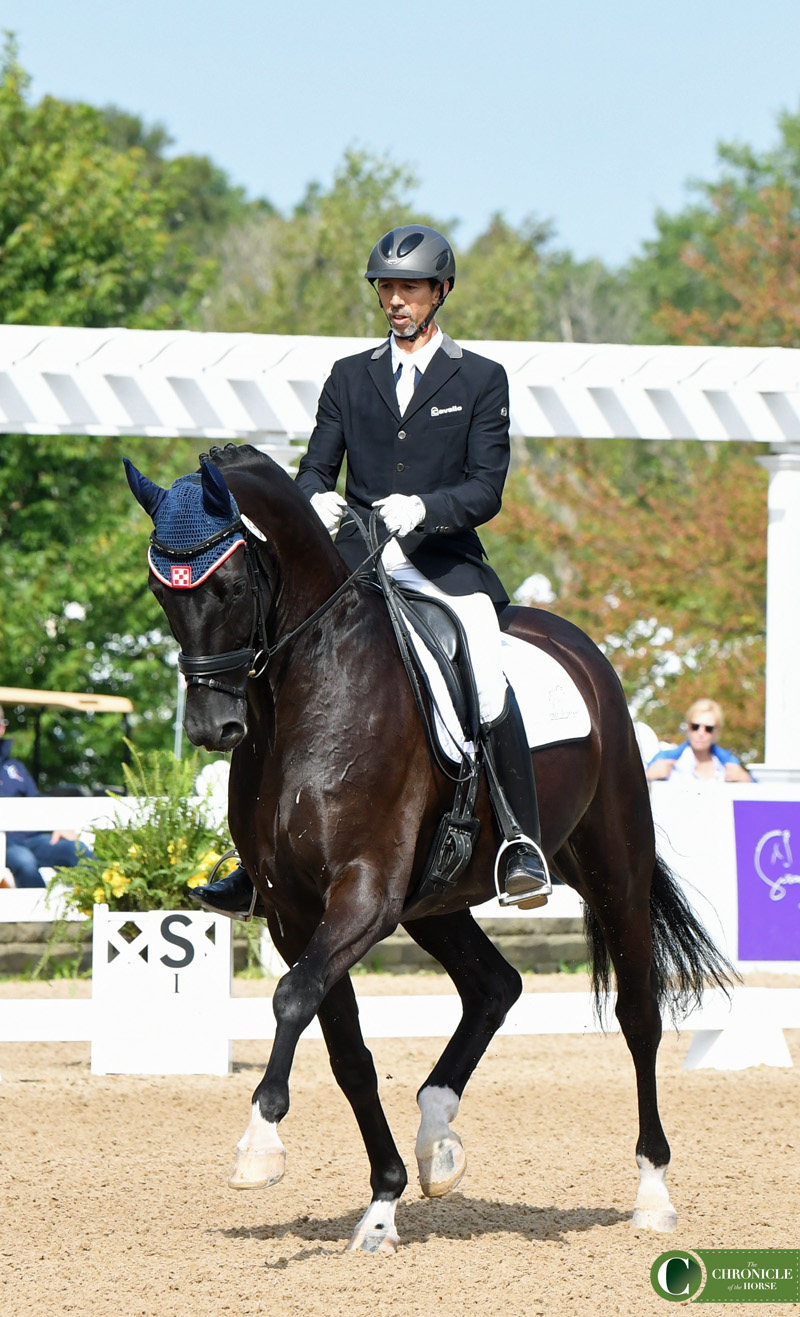 "He's a client horse but I ride them like they're mine," said Bragdell of Carol McPhee's Westphalian gelding. "It takes a lot of hours and a lot of heart. It's more than what you see on show day; it's the farrier that checks in with me, the vet that gives me a call, my massage person that calls and says 'How's your horses doing?' It's the crew at home taking care of the rest of my horses, my family that flies out with the kids. It's so much, and it all finally fell into place. When I realized I finished on top I think it just kind of hit me."
Bragdell, Colora, Maryland, won the 5-year-old championship with SenSation HW in 2018.
"It's young horses, so you kind of have to roll with the punches and make judgment calls as the year goes by and see where you're at if you're ready to be there or not," he said. "As he matures in his training and matures in his body he's allowing me more and more to access the pieces I want to access and present him the way I want to in the show ring. He's a wonderful horse to have in the barn; I'm very grateful that Carol McFee lets me do what I can do with him."
2019 Festival Of Champions - Frey Arena Sunday
Lindsay Berreth / Aug 25, 2019 6:07 pm
Miss any of our coverage? Click here.
For full results, click here.
For the schedule, click here.
USEF is live streaming the event, and tests are available on-demand here.
We'll have much more from the Lamplight Equestrian Center in our Sept. 23 print edition!
2019 Festival Of Champions - Frey Arena Sunday
Lindsay Berreth / Aug 25, 2019 6:07 pm