"Tough times don't last, tough people do—and who tougher than eventers?" U.S. Eventing Association President Max Corcoran asked rhetorically as she addressed members at the USEA's Annual Meeting and Convention, held Dec. 9-12 in Albuquerque, New Mexico.
The meeting was making an in-person return after it went virtual in 2020.
The USEA is on solid financial ground heading into 2022, despite battling the COVID-19 pandemic, and overall there's positive momentum, she said: Committees are hard at work; the young rider, Intercollegiate and Interscholastic Eventing League programs are on an upswing; the new Maryland Five-Star brought excitement to the sport; the American Eventing Championships had record numbers, and efforts to improve safety remain at the forefront.
With 12,489 members, the USEA has a diverse group of interests, from organizers to riders to owners to course designers to land owners.
Here are some things you need to know from the annual meeting: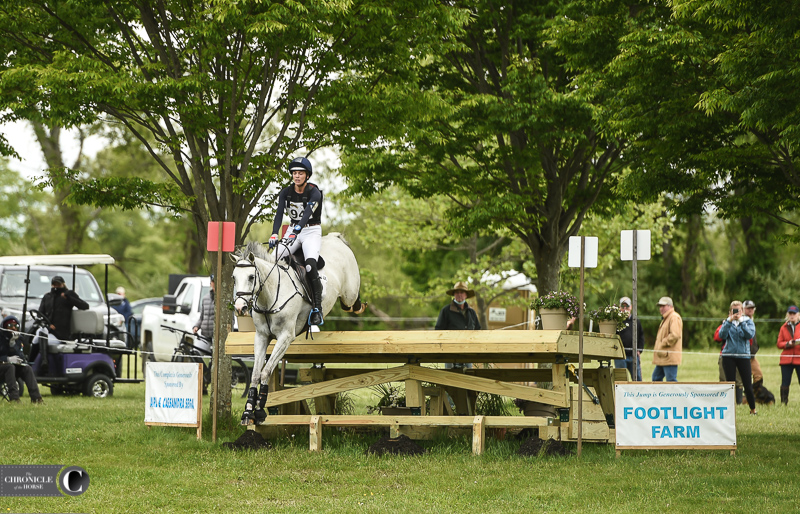 Safety First
During the Safety Committee Open Forum, Jonathan Holling, chair of the Cross-Country Safety subcommittee, noted that the USEA Frangible Fence Fund had raised more than $200,000 this year and provided 375 fences to 130 facilities. Last year, they raised $500,000.
Overall in 2021, safety statistics mostly trended in a positive direction. Overall starters were down slightly, with international starters lacking,  but the average number of runs was up 4%. The cross-country elimination rate was down 8%, and the rider fall rate was down 5% compared to the yearly average between 2017 and 2019. (Statistics from the COVID-19-abbreviated 2020 were left out as an anomaly.)
The one concerning trend was in the cross-country horse fall rate, which USEA CEO Rob Burk said the organization is examining more closely. It was 0.22% in 2021 compared to a yearly average of 0 .16%.
"The increase is statistically significant," he said. "The highest horse fall rate in 2021 came at the five-star level. … [and] we're aware that we ran a new five-star competition. We're looking deeper into those numbers."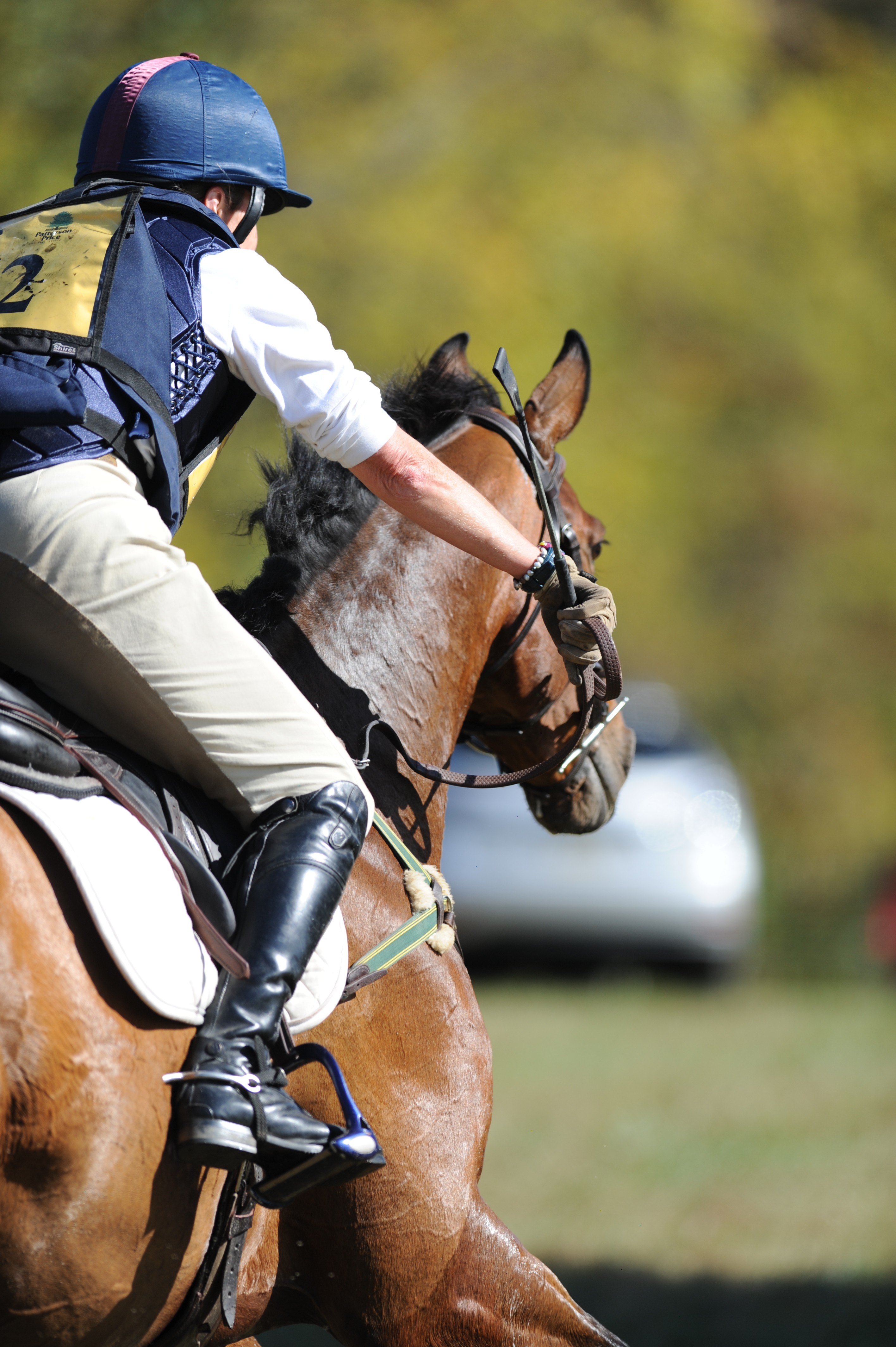 The Virginia Tech Helmet Lab is studying helmets and trying to create an easy-to-understand rating system of 1-5 stars to rate helmets for equestrian use. Many equestrian organizations, including the USEA and its Rider Safety Subcommittee, are pushing to fund it so that manufacturers will take it up.
Schooling accidents at home and at unrecognized competitions are another topic on the Safety Committee's radar. Burk said over the last few years USEA has been tracking schooling fatalities, and they're seeing a spike.
"It goes back to horsemanship—training, proper instruction," he said. "A lot of our focus has been on trying to refocus on the training and education aspect."
He noted that many people don't realize how the placement of decorations can help horses better judge a fence, but course builders and designers are talking about it, and USEA is working on sharing more information about how to properly construct a schooling course.
"This is very preliminary, but we've talked about certifying schooling facilities, especially focusing on those recognized facilities that do run regular events and actually insuring those facilities," he said. "We have our own policy that we use for educational activities, the idea being that if we have a way to make sure that at least they're trying to employ the best possible design and technology that there is a lower risk possibility. We have very little control of facilities that are not recognized competition facilities, so education's really the only thing we can do."
The Cross-Country guidelines are available on the USEA website with information about building courses and decorating.
High Performance Restructure
One of the biggest topics on everyone's minds heading into the convention was the U.S. Equestrian Federation's recent house-cleaning of the high performance program, including its decision not to renew Eventing Performance Director Erik Duvander's contract.
During the High Performance Athlete's meeting, Moroney spoke about the decision and the future of high performance eventing as the 2022 FEI World Championship in Italy looms.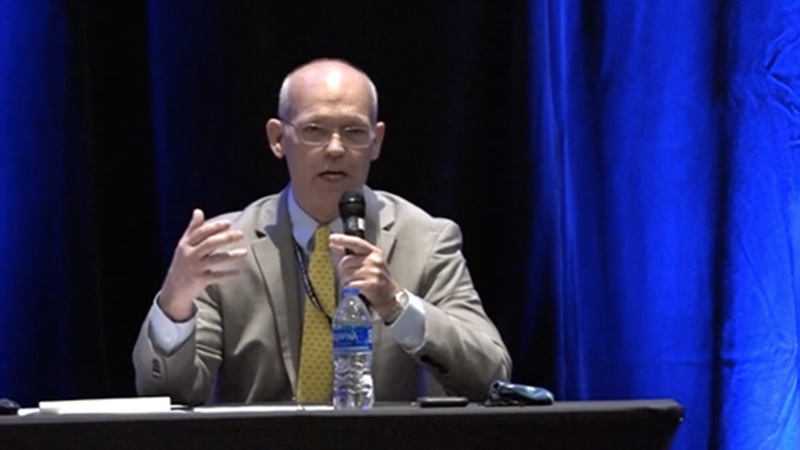 A task force will be created to better define the job and produce a job description for the next leader.
"Throughout the process, we had an incredible amount of feedback, and one of the key points that made the decision-making process even harder was that Erik brought a certain element in the training that he did with people one-on-one, and they really valued and appreciated. However, the evaluations weren't done off one situation; they were done off the analysis of multiple situations across the board that led us to the place that we are at today," Moroney said.
"There's always a minimum of two sides to every situation—and actually many times more than two sides to it—and that really became evident in the process, and the need to listen to all of the different perspectives people brought to us," he added later. "But one of the most important elements of the analysis was looking for the common themes … We started to find seven or eight common themes, from leadership to communication to engagement to transparency to fairness, etc., but they ended up going into three major areas, which was the governance structure of the sport."
Read more about the meeting or watch a video of Moroney's speech.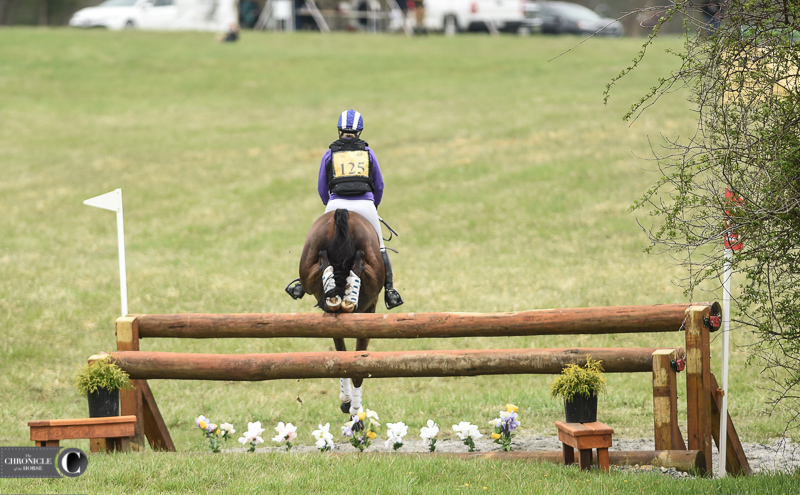 Rule Changes To Know
Several rule change proposals were discussed in the open rule change forum on Saturday morning. Malcolm Hook and Jonathan Elliott presented nine rule changes and clarifications, which would be sent to the USEF for approval in 2022 for the 2023 competition season. Some of the major ones include:
A rule under the withdrawals section of the rule book that would prohibit the practice of competitors buying and selling entries, which many organizers dislike because it impedes already established waitlists for events.
The change would read, "Accepted entries are specific to the rider and horse named on the entry form and may not be transferred or assigned to another party except as specified in EV106.9."
A rule that would allow competitors to use mobile phones in the dressage warm-up,  thus enabling them to use devices like the CeeCoach with their trainer, was also proposed.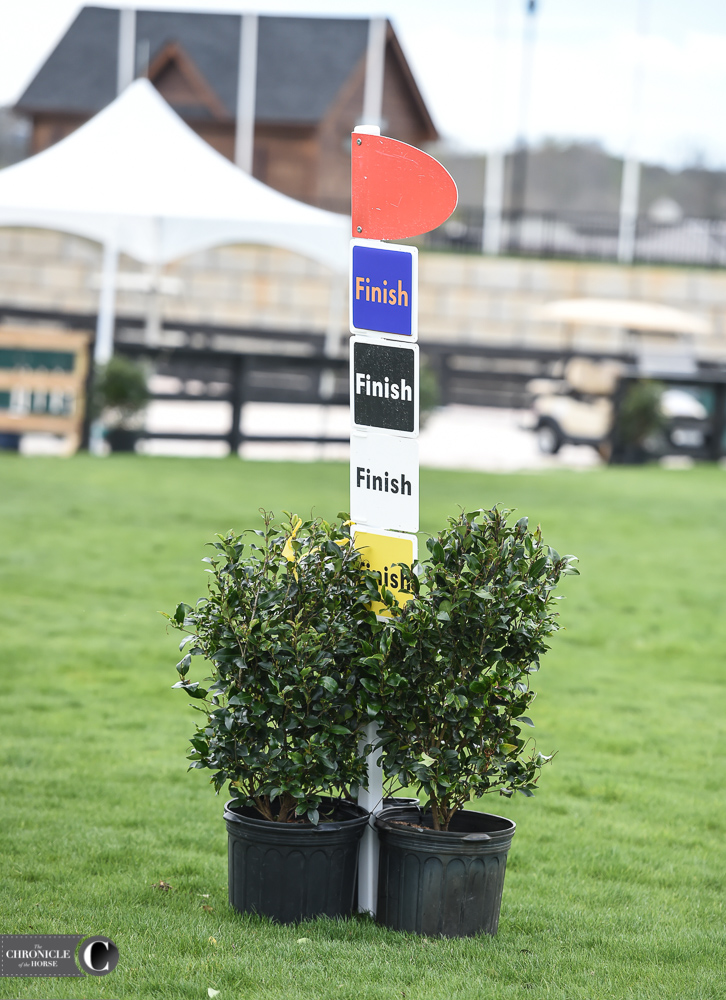 A cross-country scoring rule that would make willfully delaying before crossing the finish line at beginner novice through modified 19 penalties instead of the 20 penalties it was in the past, so it would be easier to distinguish from a refusal when reviewing a horse's competition record.
A rule that would make two technical delegates mandatory for competition days at national horse trials when show jumping and cross-country run concurrently. Many TDs are spread too thin, and having a second official would be helpful, they explained.
The change would read, "At any competition with 300 or more entered competitors, on any day where the cross-country and show jumping phases will be running concurrently, a second technical delegate of any level is required."
Some audience members spoke up, citing concerns about the availability of officials in their area.
Minimum Eligibility Requirements
Perhaps the most animated discussion was about proposed changes to minimum eligibility requirements, or MERs.
As proposed, riders would need a score of 45 or below in dressage, no jumping penalties on cross-country unless otherwise specified, not more than 75 seconds over the optimum time, and not more than 16 penalties in show jumping for a result to count as an MER.
A second change to the rule would require all MERs to be obtained with a four-year period, including one within eight weeks of competition at the higher level to which they apply.
That was a point of contention for attendees who advocated for lengthening the window for that final result to 12-16 weeks due to lack of availability of events in certain areas. Elliott suggested members use the online portal to submit feedback.
For preliminary and above, riders would need to have six MERs at the level below, which was supported by data showing a reduced fall rate.
Read more about the proposed rule changes here.
As of Dec. 1, placement poles are no longer allowed in jumping warm-ups for horse trials. The reasoning is that horse trials warm-ups are usually busier than FEI competition warm-ups where poles are allowed. Check out more rules in effect for the current competition season here.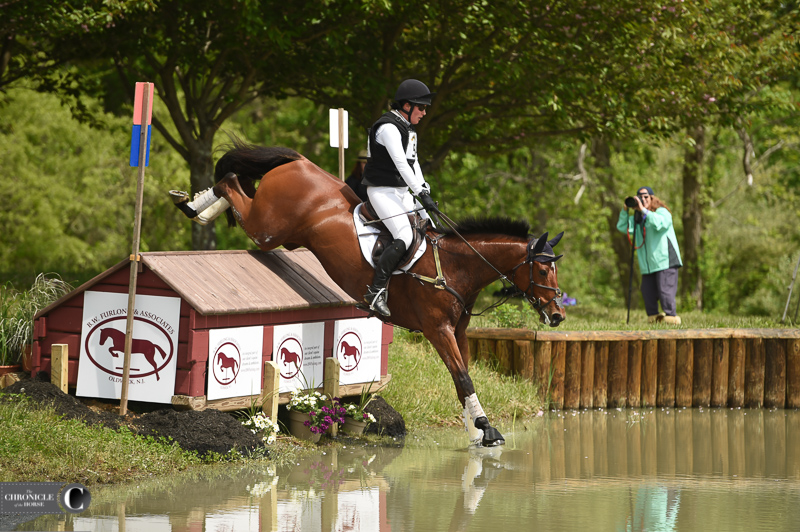 Making Dreams Come True
Several thousand dollars worth of grants were given out at Saturday night's Year-End Awards presentation, as well as year-end awards and special trophies.
This year was the 10th anniversary of the establishment of the Rebecca Broussard Developing Rider Grants. Marc Grandia was awarded the $10,000 National Developing Rider Grant, and Maya Black was awarded the $50,000 International Developing Rider Grant. The grant program was set to expire this year but now will continue for three more years.
Click here to a see a list of winners.
A Change Of Leadership Is Coming
Lou Leslie was voted in as president-elect for 2023, and she'll spend the year ahead shadowing Corcoran.
Leslie is an amateur rider from the West Coast who's been involved with the sport as a volunteer and in governance for 30 years.
"I think I can lend a sensible voice going forward in this presidency," she told the USEA. "Since I have served on the [board of governors] and have such a history of involvement, I see that we have such a passionate group of people and know that you need to have places for them to speak up and channels of communication open that allow for their input.
"That is one of the strengths of the USEA when you compare it to other organizations; we do have an opportunity to have a say in what our sport looks like," she continued. "You just have to get involved. You don't have to be the president, and I think I am a great testimony to that. I was really involved before I became president-elect. I was always helping out the adult riders and helping out in the background. My name may not be up on a billboard or in the forefront, but I have always been in the background helping."