Editor's Note: This story has been updated to add information about the departure of USEF Managing Director of Eventing Jenni Autry.
Erik Duvander has parted ways with the U.S. Equestrian Federation after four years as U.S. performance director of eventing.
"Erik Duvander's contract expired on November 30, 2021, and will not be renewed," a USEF spokesperson said Thursday. "The program structure and plans for the future will be forthcoming."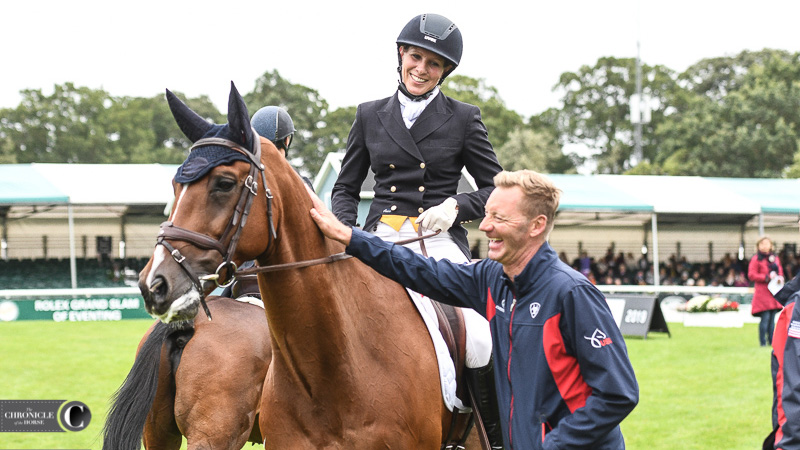 His departure leaves the U.S. without chefs d'equipe in two disciplines, as the USEF announced a day prior that it will not renew the contract of U.S. Dressage Technical Advisor Debbie McDonald.
Also leaving her role with the high-performance eventing program is Jenni Autry, who has served as USEF managing director of eventing since 2019.
Duvander, 58, has been performance director since October 2017. In major championships during his tenure, the U.S. Eventing Team finished eighth at the 2018 Tryon World Equestrian Games (North Carolina), just missing out on an Olympic berth; won gold at the 2019 Pan American Games in Lima, Peru; and most recently finished sixth at the Tokyo Olympics, where team athletes Doug Payne, Boyd Martin and Phillip Dutton finished 16th, 20th and 21st, respectively.
Duvander previously served as the chef d'equipe of the New Zealand Eventing Team, which finished fourth at the 2016 Rio Olympics and third at the 2010 Alltech FEI World Equestrian Games (Kentucky) under his watch.
Duvander confirmed his departure from the program.
Autry confirmed her departure, as well, saying, "It has been an immense privilege working with the athletes, grooms, owners and staff to ultimately see the U.S. Eventing Team deliver their best results in over a decade. I wish all involved with U.S. Eventing the very best and look forward to what the future brings."